Acting Governor of Bali, Sang Made Mahendra Jaya, has declared a state of emergency on the Island of the Gods. This decision is related to the drought and high temperatures in the region.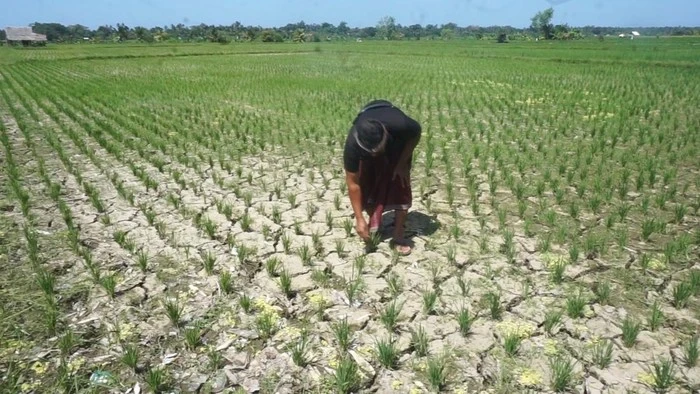 "Considering the development of the current situation and aiming to protect the population and enhance preparedness, we have decided to declare a state of emergency for 14 days starting from today," he said last Thursday at a conference in Denpasar. Jaya added that during these days, efforts will be made to combat
ongoing fires
 and there will be increased control to prevent new ones. At the same time, assistance will be provided to
areas experiencing water shortages
. The Head of the Bali Regional Disaster Mitigation Agency, I Made Rentin, has requested the use of weather modification technology, TMC, as some areas of the island have not seen rain for almost a hundred days. "The first region is Kubu, Karangasem, the second is Kubutambahan, Buleleng, and the third is Gerokgak, Buleleng. Therefore, we urgently need to implement TMC on Bali," said Rentin.
In response to this request, the head of the National Disaster Mitigation Agency (BNPB), Lieutenant General Suharyanto, promised to send special equipment to Bali. However, the necessary aircraft are currently focused on addressing the consequences of natural disasters on other islands. "For your information, BNPB has been conducting TMC almost continuously for the past three months, but as of today, we have only five aircraft. Currently, we are focusing on the Riau and South Sumatra provinces. After we settle everything there, we will carry out TMC in Bali," he said. The technology works quite simply: salt is sprayed from an aircraft above potential rain clouds, causing precipitation. This is done over the region that needs rain. Once permission to use this technology is obtained, BMKG will begin tracking the position and movement of clouds in Bali: either through the direction of Banjwangi or through Lombok. "What are the implications of declaring a state of readiness for a natural disaster? Will it disrupt tourism activities? I emphasize, by no means," concluded Made Rentin. So, expats and tourists have nothing to worry about for now.