Bali or Thailand? Very often, the choice for those who have decided to live in Southeast Asia for a little longer than just two weeks of vacation comes down to this. Both places have their advantages - there are plenty of them. And there are also quite serious disadvantages. We tried to gather and weigh them all. Which of the locations will win?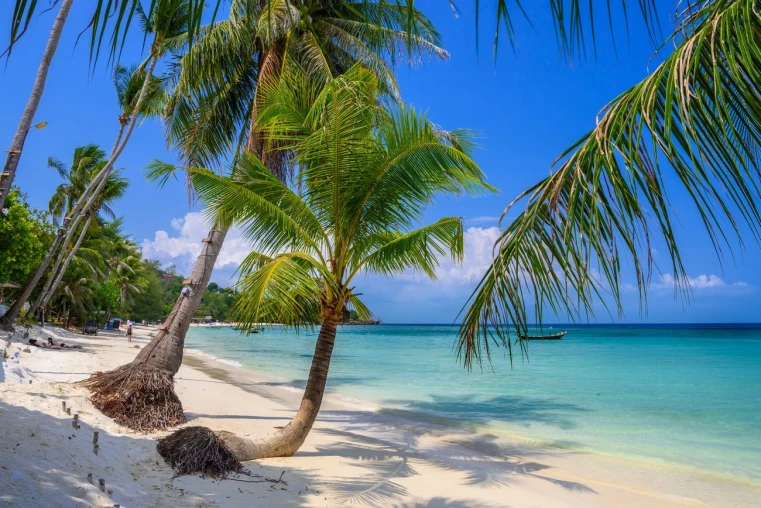 To start with, it's necessary to mention that Thailand (as well as Bali, by the way) is very diverse. But while on the Indonesian island, despite the specifics of each region, there is still something unified and common, Thai provinces and islands sometimes differ from each other as night and day. Perhaps the most accurate comparison would be between Bali and Koh Phangan. Especially since the latter is often referred to as the Thai Bali. Yes, they are certainly quite different in size (Koh Phangan's area is 140 sq. km; Bali's area is forty times larger - 5800 sq. km). However, in terms of atmosphere and the expat types who have chosen them, they are very similar.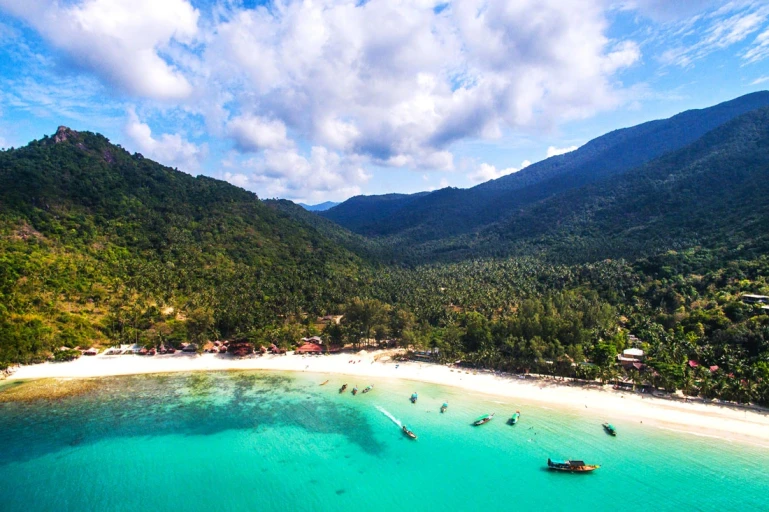 Accommodation
Unfortunately, on Koh Phangan, the type of accommodation known as guesthouses is almost absent. You can find decent standalone houses with their own kitchens. There are even ones with a pool (though this is more of an exception). Prices start from $700 per month. It's possible to find a very cheap option ($200-300) - it would be a "Thai-style" hut (small windows, dark, often without air conditioning), no regular cleaning - you handle everything yourself.
Nowadays, apartments in condominiums have started to appear on Koh Phangan, which are very popular in the likes of Samui or Phuket. However, the price tag is substantial - around $1500-2000.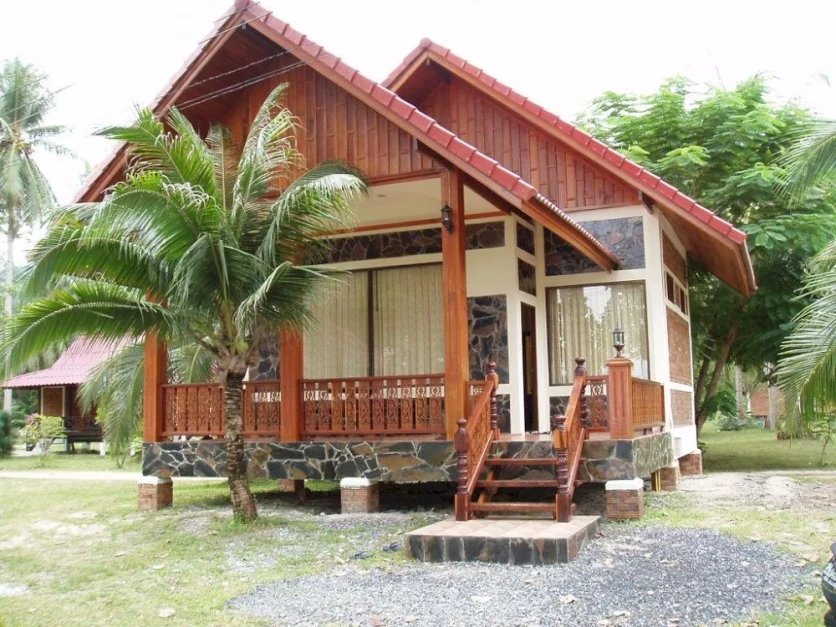 Cool inexpensive rooms with a shared kitchen and a pool, where regular cleaning would take place (the kind of places where about 80% of expats seem to live in Bali) - on Koh Phangan, it's exotic. Of course, there are also pristine white villas with infinity pools here, but they are even scarcer. Transmitting the "luxurious life" on social media to Koh Phangan bloggers is much more challenging. In this aspect, Bali definitely wins - finding a great option here, even in Canggu, can be done on any budget if desired.
Cafes, Restaurants, Street Food
Avocado toasts and luxurious smoothie bowls for breakfast - that's not quite the scene on Koh Phangan either. Although cafes with European cuisine do exist on this Thai island, they're quite far from the likes of Canggu or even Ubud with Bukit. Due to Koh Phangan's size, the number of quality eateries with Western food can be counted on one hand. It's not possible to change coffee shops and trendy cafes every day.
Interestingly, the average price for Western food here is higher than in Bali. For example, a pizza costs around $13-15, and that's just on the promotional brochure. Seafood in restaurants is delicious, but the bill is quite high.There are Italian, Brazilian, Indian.
By the way, about food courts. Here's where Thailand and specifically Koh Phangan outshine Bali by a long shot. This format somehow doesn't catch on in Indonesia. Balinese food courts look somewhat sad and overly local. There's not much to choose from - it's good if you can find nasi campur. Otherwise, you'll find sate, chicken and rice, or bakso. Trying exotic food once or twice is fine, but on a regular basis, it quickly becomes dull.
Thai street food, according to food enthusiasts, is one of the most worthy in the world. Even on the small island of Koh Phangan, there are several food courts. Here, you can find papaya salad, tom yum, all sorts of curries with an incredible variety of shakes. There are fairly budget-friendly "salad bar" corners where you can assemble a nutritious bowl for $3-4. A good lunch with delicious smoothies and mango sticky rice for dessert (those who appreciate it will understand) will cost around $5. It's possible to get by on $2 without starving, but that's more of an extreme choice.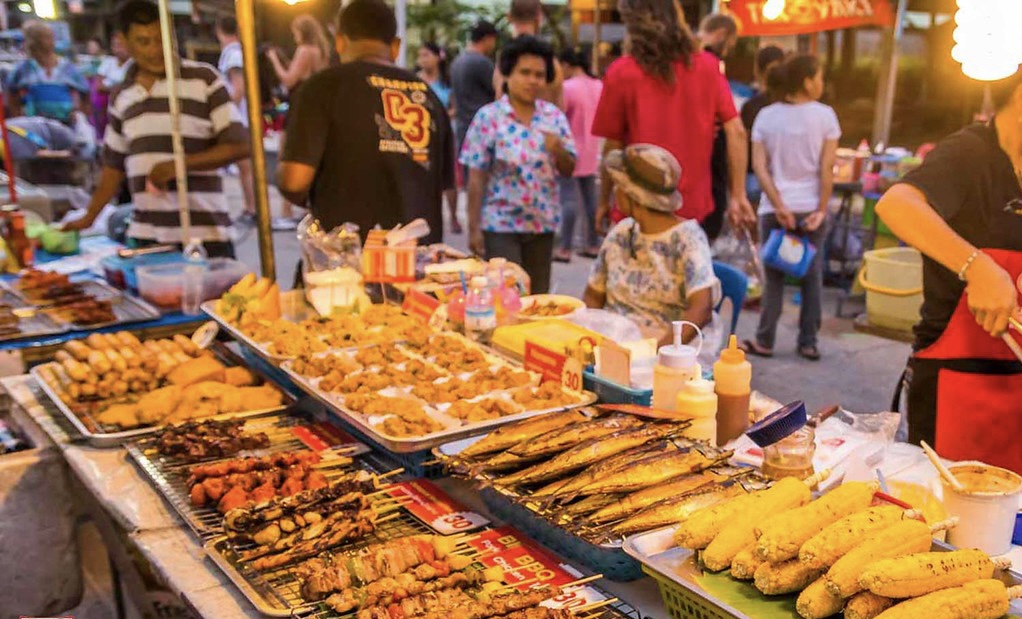 Conclusion: If you're in search of beautiful, wholesome, tasty cafes with Instagram-worthy food, Koh Phangan will disappoint you. Or possibly break the bank. In this aspect, Bali is unmatched. However, if you're a fan of affordable, diverse fast food, tom yum, and pad Thai, the "Thai Bali" will suit you just fine.
Traffic: Scooters, Cars, Taxis
It's not all straightforward here. Traffic on Koh Phangan is a dream for any Bali resident. Empty and perfect roads with no sign of traffic jams. The landscapes as you speed through the island on a scooter are breathtaking.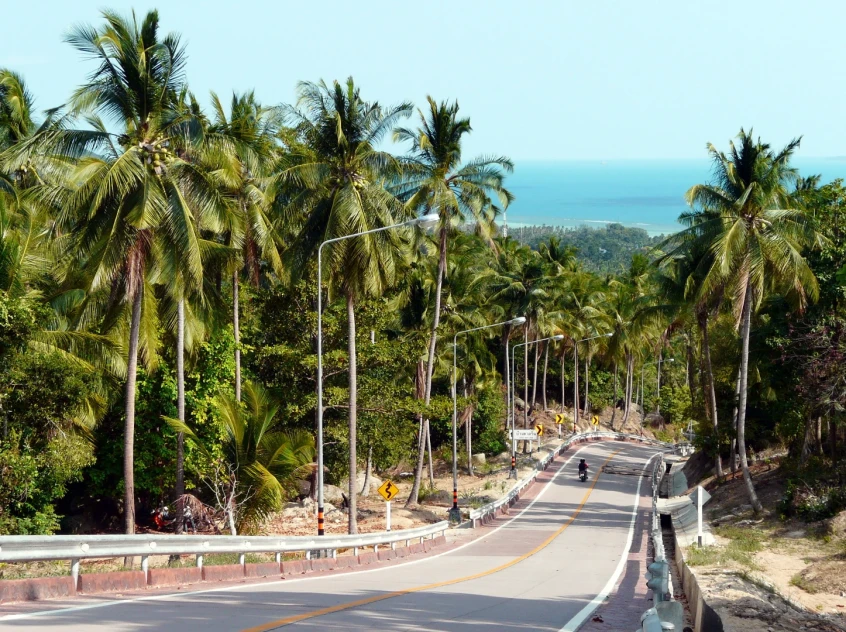 But if you're without a scooter, you'll be limited to moving within your own area at most (it's even better if you've settled in the center). Taxis can't be easily summoned to many parts of the island. It's significantly more expensive than in Bali. You'll need to catch a songthaew - learning how to do this, where to wait, and how to bargain is necessary too. Walking through the hills is extremely challenging, and despite the island's size, it's time-consuming.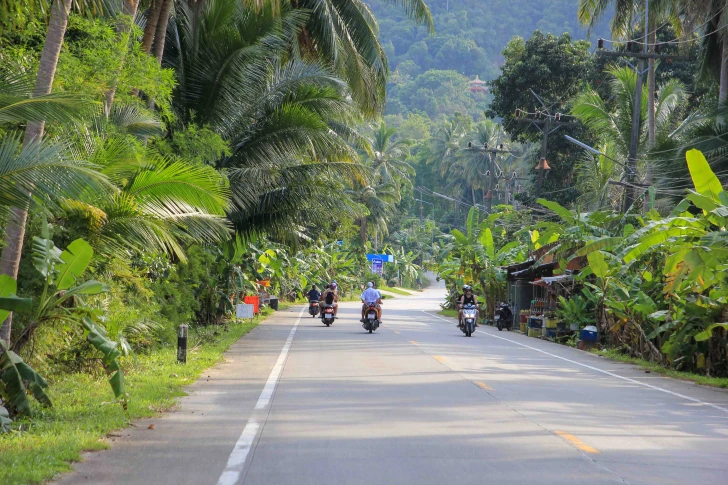 The charming Gojek scooter ride that takes you from Canggu to Ubud for yoga and back is only a memory here. You can rent a car, slightly more expensive than in Bali. The process of renting a scooter on Koh Phangan is as straightforward as in Bali. In most cases, they don't ask for a license (officially, they should on Bali, but in reality, it's quite rare). They might ask for your passport as a deposit. It's better to avoid such options, negotiate to leave a copy, or find a rental that offers a cash deposit instead.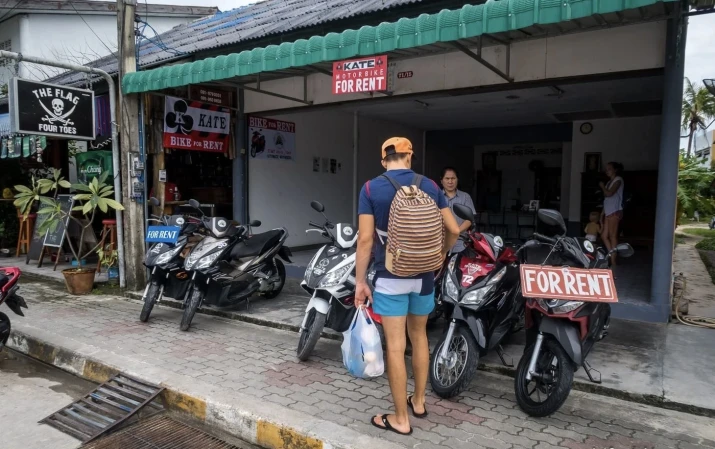 I haven't seen police stopping expats on scooters during my visits to Koh Phangan. Not even for not wearing helmets. The prices for Nmax or PCX are hardly different from those in Bali. However, finding something more powerful to stand out is difficult. There are very few expensive sport bikes or custom bikes available for rent on this small Thai island.
Entertainment, Nightlife
In terms of leisure activities, Koh Phangan definitely falls behind its Indonesian counterpart. And not just because Thailand lacks any surfing. When it comes to waves, Bali is hard to beat. But in all other aspects - from bars and clubs to water parks, cinemas, and paragliding flights - Bali offers an abundance of options. Today in Bali, it seems you can find something to suit any taste. Play Mafia or hike a volcano - sure thing. Go skydiving or ride a dirt bike - welcome. Paintball, workshops on everything imaginable, exhibitions, and durian ceremonies. On Koh Phangan, you simply won't find as much of this variety. No shopping centers, no beach clubs.
To be fair, after the lockdown and the influx of Russian-speaking expats last fall, Koh Phangan started hosting a lot of parties with great music. I'm not talking about the Full Moon Party - that's more of a downside of the Thai island: masses of drunk (and not only) teenagers from around the world, awful playlist, and a beach filled with trash once a month - many expats would gladly trade this legendary party for a different location.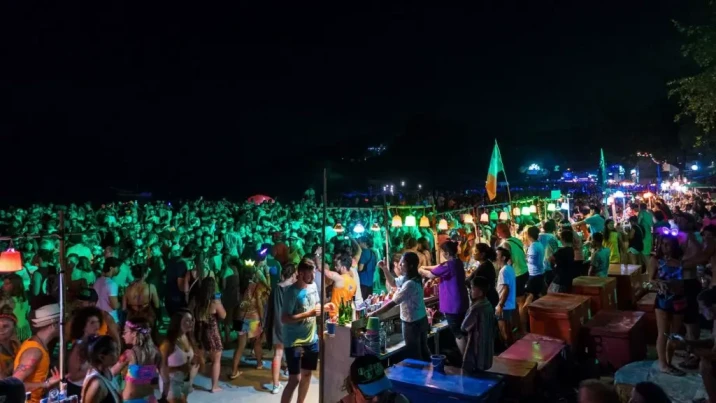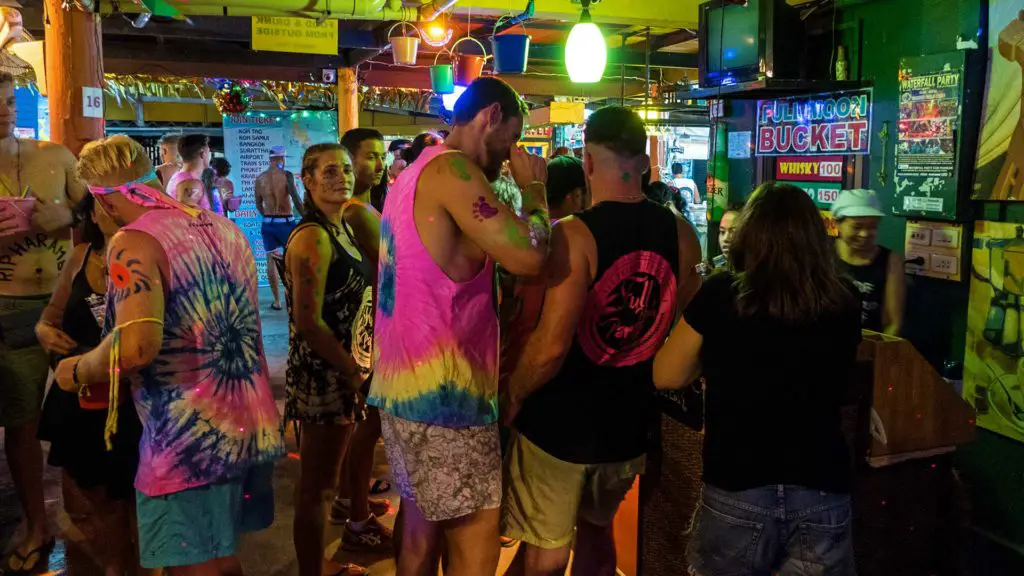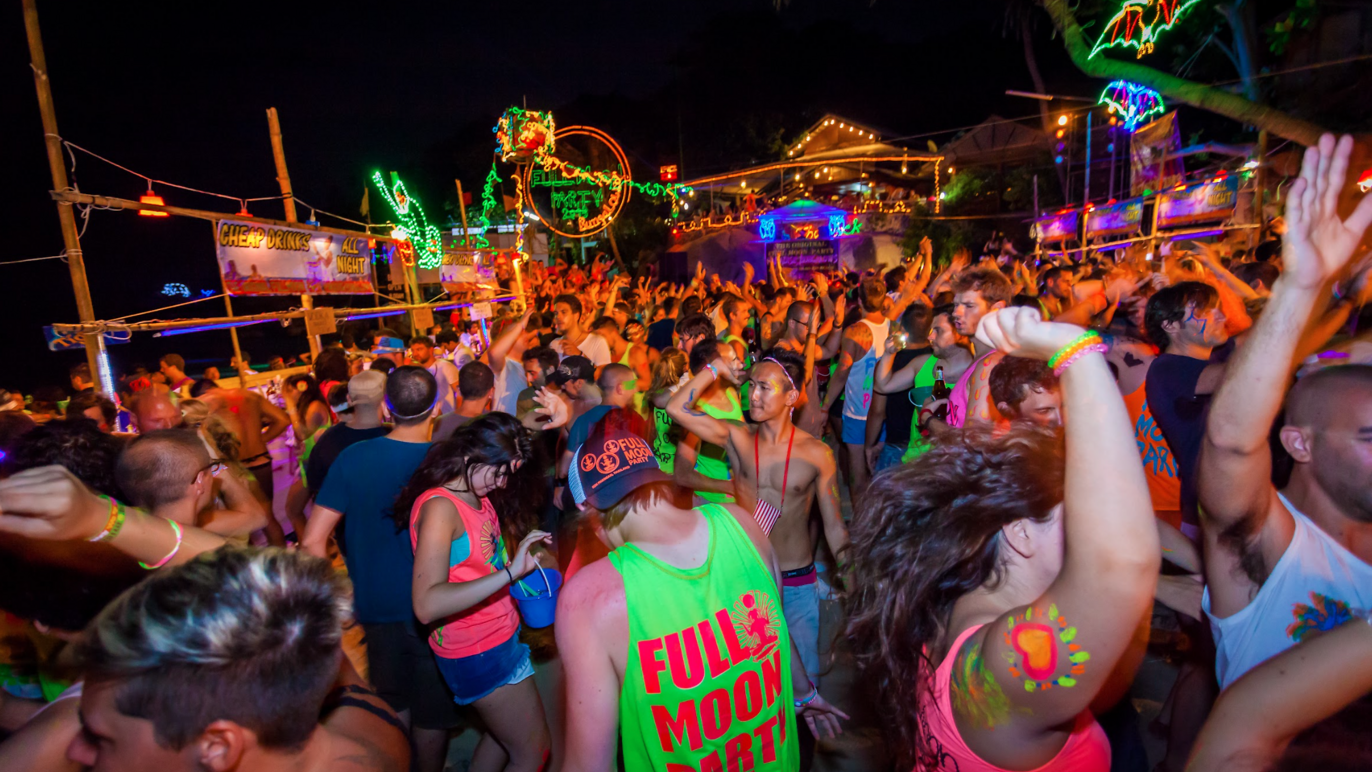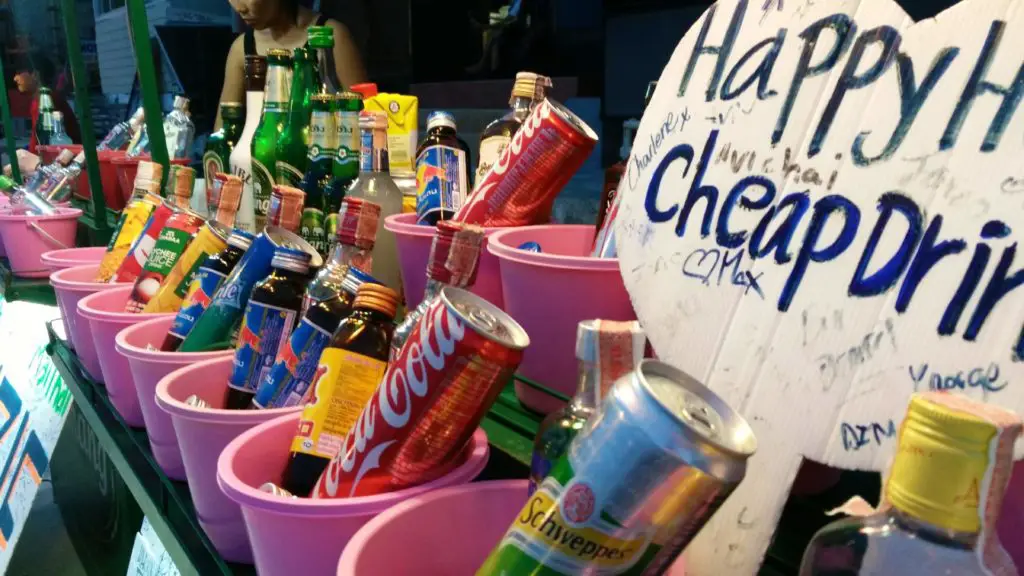 However, on small Koh Phangan, there's an abundance of good DJs and stylish parties. And not just on weekends. You can have a good time any day of the week.
Children's Infrastructure
There's a wide range of international schools. Overall, staying with a child on Bali is quite comfortable.
In this regard, small Koh Phangan noticeably falls behind. There are private schools and kindergartens here too, but they are very few. However, there's enough space. It's possible to aim for state education as well, but for that, the child must know either Thai or English. Finding clubs and sections (unless we're talking only about Muay Thai) on Koh Phangan will be difficult.
Sports, Yoga, Spa
When it comes to sports on both islands, it seems everything is in order. Of course, you won't find as many gyms on the smaller Koh Phangan. But the ones available are enough for everyone. There are tennis courts, Muay Thai gyms, and a football field. Paddleboards, kayaks, wakeboarding - basically, if there's a desire.
However, in terms of a sports community, Bali definitely takes the lead. There are numerous sports groups and chats on the paradise island. In addition to that, there's volleyball, basketball, and paddle tennis. And the cost is usually quite democratic.
It's easy to integrate into any sports community in Bali (if you're unsure where to start, check out BaliChat Fit-Sport).
It might be hard to believe, but Koh Phangan won't fall short in terms of the number of yoga classes compared to Bali. While there are fewer studios on the Thai island (approximately in the same proportion as the size difference between the two islands), you can easily find a practice every day. The thing is, Koh Phangan is not as strict in pursuing illegal yoga trainers, and they freely advertise their services on various social media platforms.
Massage is also excellent on Koh Phangan. Thai massage is offered everywhere, which makes sense. However, the quality is generally on a similar level - finding something better than street massages can be challenging. The variety of SPAs available on Bali, catering to every budget with incredible ceremonies and interiors, is not present on Koh Phangan.
Regarding nail, brow, and lash treatments, finding a good salon with service comparable to that in Europe on Koh Phangan is nearly impossible. Beauty spaces like those in Canggu or Seminyak are simply absent on the "Thai Bali".
Beaches, Ocean
In this aspect, the Thai island of Bali certainly outshines. At least at first glance. Swimming along the Balinese coastline is challenging, except for a couple of spots. On the other hand, in Koh Phangan, you can easily swim, relax in the sea even with a child on any beach. And there are plenty of them on this small island. Each one is different. Most of the time, you won't be charged for using a sunbed at a café - even if you order just one coconut for two and stay until evening (hello, Melasti and Dreamland with paid sunbeds). In short, if you want to bask on the sand with a great sea view, welcome to Koh Phangan.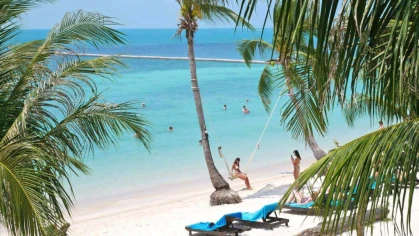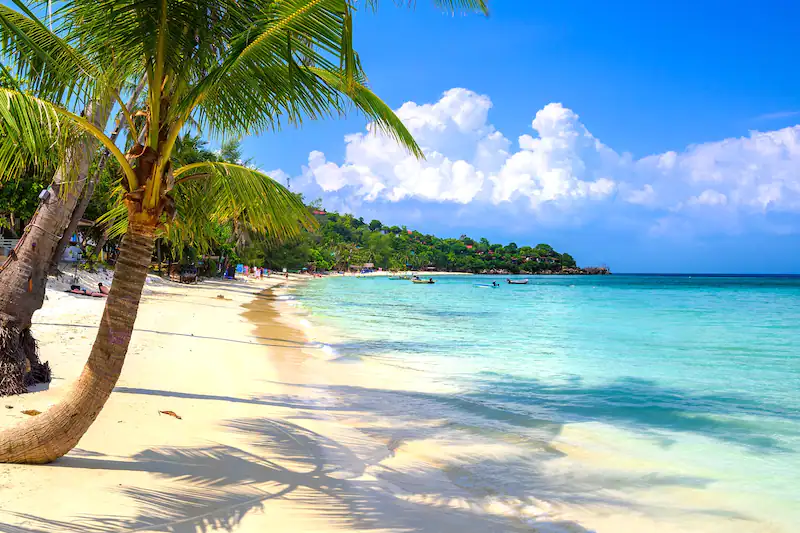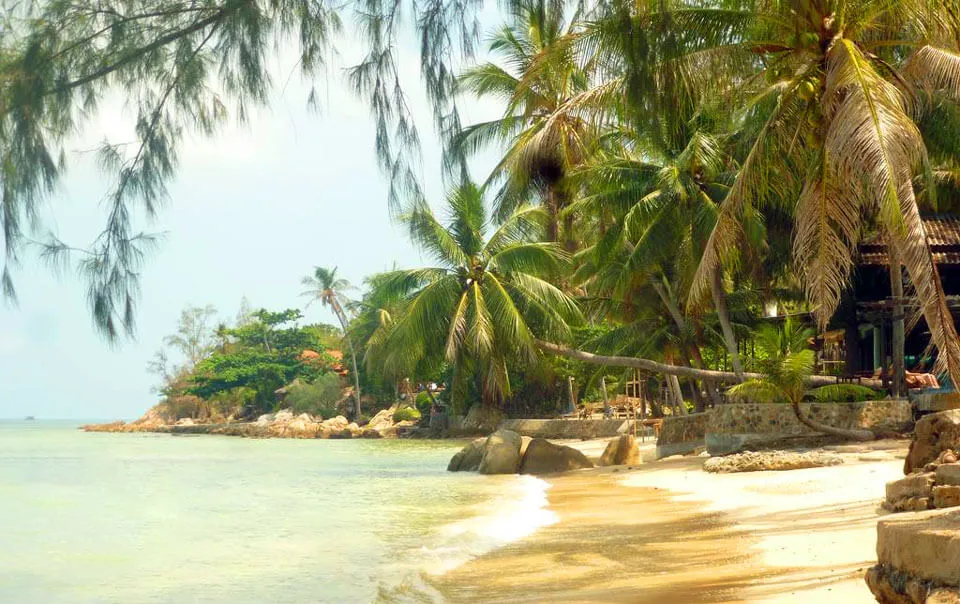 But! Of course, there's no talk of surfing in calm waters without a hint of waves. And for many, that's a significant downside. Moreover, the sea in Thailand is genuinely warm. Cooling off in it is nearly impossible. You step into the water, and it only gets hotter. It's a matter of personal preference.
On some Koh Phangan beaches, there are so-called sand fleas. Tiny flies that won't let you relax peacefully. Their bites leave itchy spots. Because of this, some sections of the Phangan coastline are on expats' blacklists.
Bureaucracy
For those who don't want to deal with visas, getting legalized in Thailand is easier. Staying in the country "on stamp" (referring to the entry stamp that's placed at the airport upon arrival, and it used to be FREE) was possible for as long as 45 days until recently. Then you do a "border run" (that's what Thai expats call a visa run), and you get another 45 days. And again, it's free of charge.
Currently, staying in Thailand without a visa is possible for 30 days. Many companies organize border-crossing trips. In the case of Tae, you can do it without a plane. A group tour on a comfortable minibus for a new stamp takes about a day. A full package, including document processing and dealing with border officials, will cost around $100. It might be more of a hassle than flying out every two months, but it's cheaper.
Long-term visas are also available in Thailand, including educational ones. However, obtaining a residence permit is complicated. Only 100 people from each country can get it per year. These are investors, company executives, family members of Thai citizens, and highly skilled professionals. They must be proficient in the Thai language, renew their visa in Thailand for three years, and meet other conditions, such as having a salary not lower than the required amount.
For those who want to stay in Thailand for 45-90 days without leaving, they can apply for a single-entry visa. It's issued for 60 days and can be extended for another 30 days in Thailand.
Pets
Bringing pets into Thailand is incomparably easier. In Bali, with great determination and significant financial costs, it's also possible to bring cats and dogs. However, doing it independently is unlikely to work; you'll need agents, and choosing them is quite a quest. To bring a beloved pet to Thailand, a standard set of documents is sufficient, which you can easily assemble yourself. Upon arrival, your four-legged friend won't even need to undergo quarantine (unlike Indonesia).
General Atmosphere
Furthermore, Thailand lacks the numerous prohibitions and rules of conduct for foreigners that have become tiresome subjects of discussion on Bali lately. Of course, on Koh Phangan and other places in Thailand, you can't walk naked on the streets (although on Koh Phangan itself, by the way, there are a few nudist beaches) or offend locals. But somehow, everything is regulated here more quietly... There's no talk of mass deportations or hunting down those who work illegally (and there are plenty of those, just like on Bali). Expats from Koh Phangan probably don't know the local governor by name and face, while Bali's Wayan Koster has become notorious for his controversial statements.
Community
Foreigners (including Russian speakers) living on Koh Phangan seem simpler at first glance than in places like Changgu. You won't find daily networking events, hundreds of startup enthusiasts, or villas of crypto millionaires here. However, due to the island's size, the foreign community seems to interact more closely. Everyone knows each other. There aren't as many places to meet up, like for breakfast, for instance. But the people here are very warm-hearted. There are many creative individuals who sometimes organize art markets or amateur performances.
Based on personal experience, it's harder to catch a working atmosphere on Koh Phangan. And it's not even about legalized marijuana. There are almost no co-working spaces here, and overall, there's a more laid-back vibe.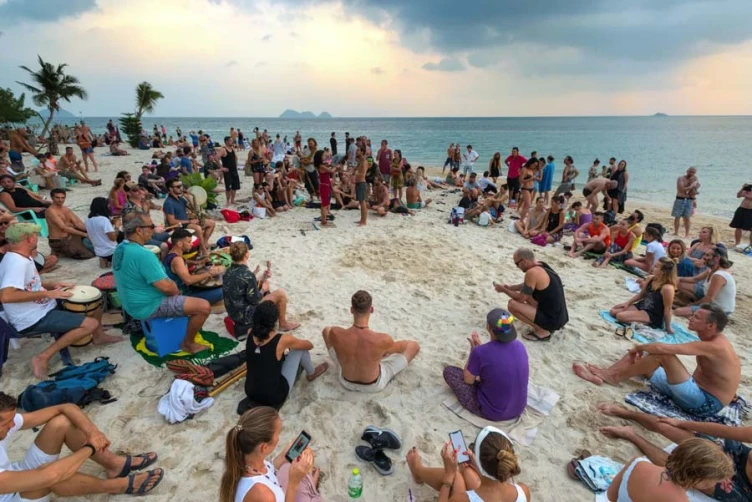 When it comes to the internet, things are almost like in Bali. Excellent mobile 5G. But as for Wi-Fi at home or in cafes, it's sometimes a lottery. Today it's flying, and tomorrow a 30-megabyte video might take an hour to download. A huge plus in Thailand is that there are no customs duties on your own smartphones and no IMEI blocking after two months.
On Koh Phangan, you won't see fashionistas like in Changgu, although expats on "Thai Bali" definitely have their own style. In general, you definitely need to visit here at least once to compare it firsthand.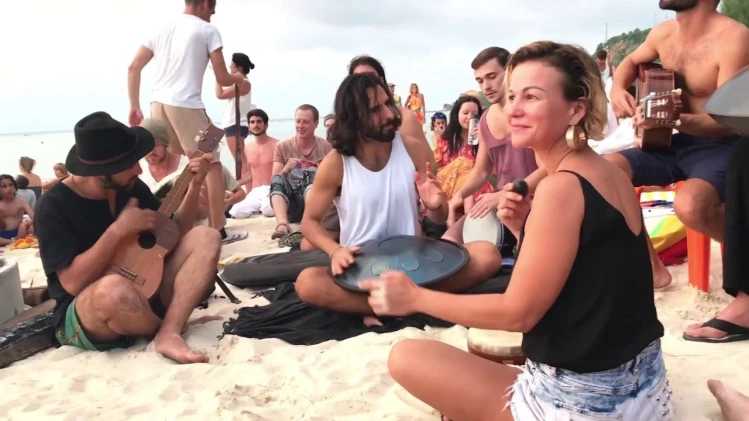 In my personal opinion: Koh Phangan is certainly nice to spend a month or a month and a half, combining it with a vacation or a longer visa run, for example. But if choosing a place to live, there are no competitors to Bali (at least in Southeast Asia). The main big plus of the Indonesian island is the diversity of everything. There are probably those who have a different opinion: welcome to the comments, friends!