For entry into Indonesia, you need to fill out a customs declaration. This can be done online at the airport when you arrive in Bali. There are
banners with QR codes
at the airport that you can scan to access the declaration page. However, we recommend
doing this in advance
on the official website
to save time and ensure a smooth entry process.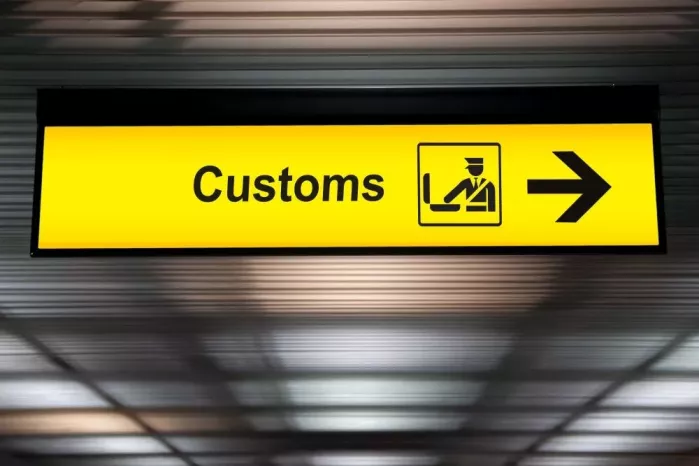 Some airlines may require passengers to have a completed customs declaration before boarding the flight. There have been cases of passengers being denied boarding for not having a completed declaration. Therefore, it is highly advisable to check the rules and requirements of your specific airline in advance to ensure a smooth travel experience. Always be prepared and informed to avoid any last-minute complications.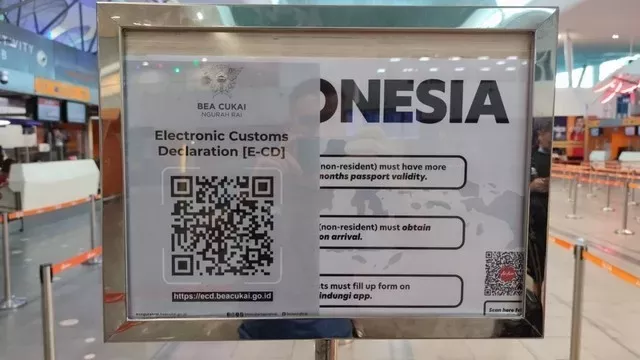 You can fill out the declaration no earlier than two days before your arrival in Indonesia. The process is straightforward and should only take a few minutes. Here's how to do it: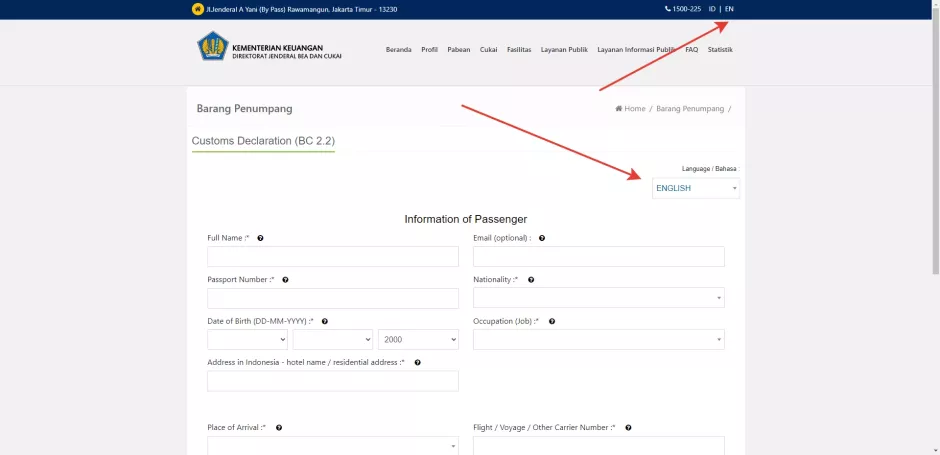 2. Next, on the "Passenger Information" page, you will need to fill out the form, ensuring that the information matches your details in your international passport:
Full name;
Passport Number (without spaces);
Date of Birth;
Address in Indonesia (you can specify the name of the hotel), 
Place of Arrival (choose from the list, for example, Bali or Jakarta);
Date of Arrival (check with the date on your ticket);
E-mail (not necessary);
Nationality;
Occupation (job);
Flight/Voyage/Other Carrier Number.
And click on "Next".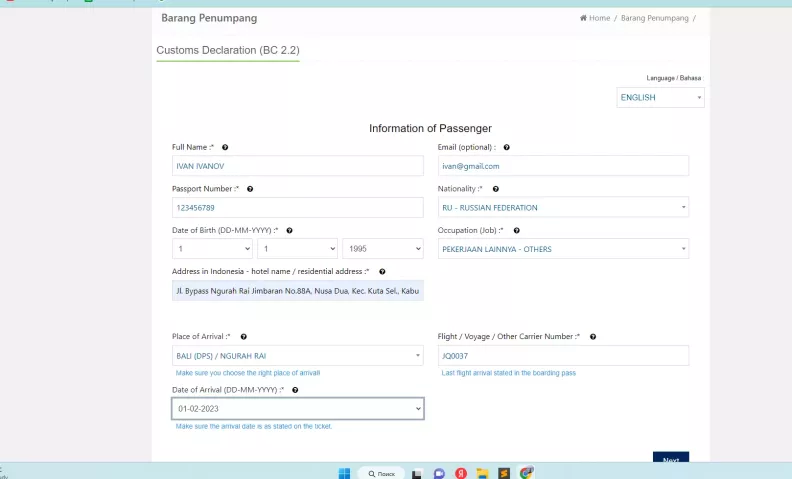 3. Then we provide information about your luggage:
In the "Number of accompanied luggage" field, we write the amount of your luggage (for example, if you have two suitcases, we specify 2 PKG);
Number of family members traveling with you – the number of family members who travel with you, not including you (if you are alone, we set 0);
Number of unaccompanied Baggage – baggage that is transported separately from the passenger.
Click "Next".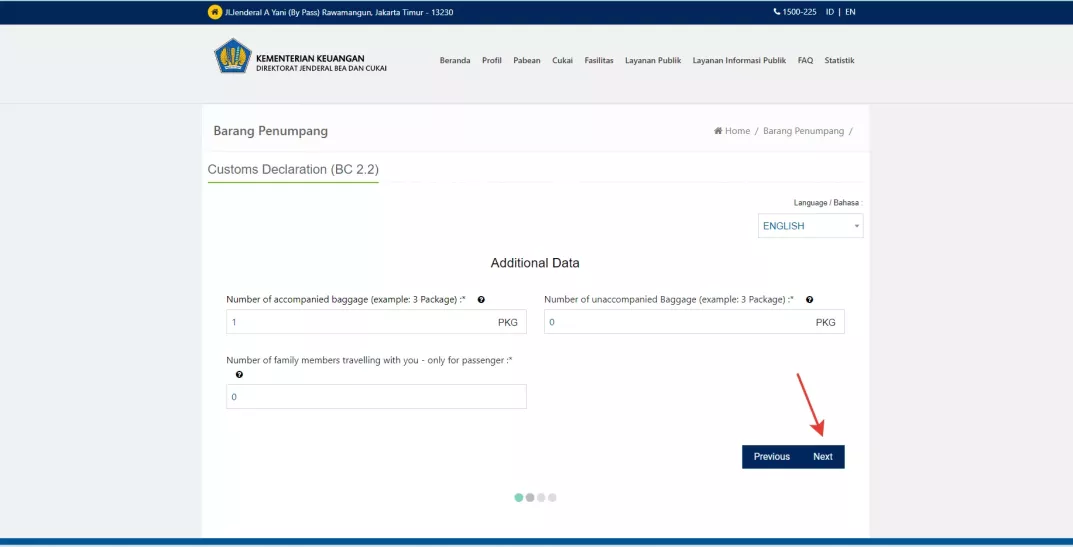 4. On the next page, you will need to provide information about the items you are carrying. Most people will likely check "No" for all items, but it's advisable to review this list:
Animals, fish, and plants, including their processed products.
Drugs, psychotropic substances, firearms, airguns, sharp objects, ammunition, explosives, and pornography.
Currency and/or monetary instruments in rupiahs or equivalent to 100 million rupiahs or more.
Foreign banknotes equivalent to 1 billion rupiahs or more.
More than: 200 cigarettes, 25 cigars, 100 grams of sliced tobacco, 1 liter of alcoholic beverages (per passenger); or more than 40 cigarettes, 10 cigars, 40 grams of sliced tobacco, 350 milliliters of alcoholic beverages (for crew members).
Goods purchased abroad for use in Indonesia with a total value exceeding 500 US dollars per person (for passengers); or 50 US dollars per person (for crew members).
Import of goods not considered personal property (excessive quantities of substances used for industrial purposes).
Goods subject to export duties.
After reviewing the list, click the "Next" button.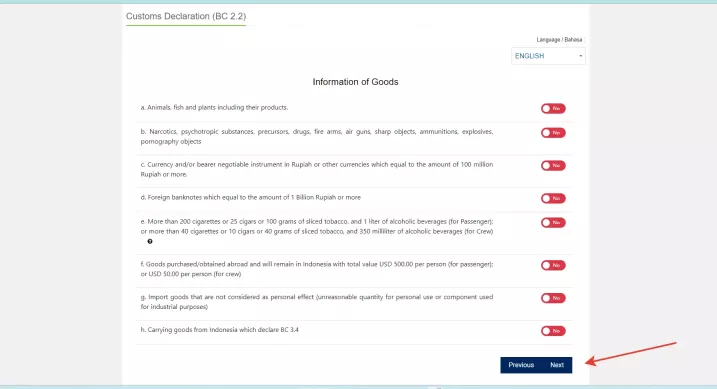 5. Next, you will arrive at
the IMEI (International Mobile Equipment Identity)
registration page. Registration is not required for those planning to stay in Indonesia for less than 3 months. However, for individuals intending to stay in Indonesia for more than 3 months, it is essential to familiarize themselves with
the step-by-step instructions for registering their mobile device
.
Leave a check mark in "No" and click "Next".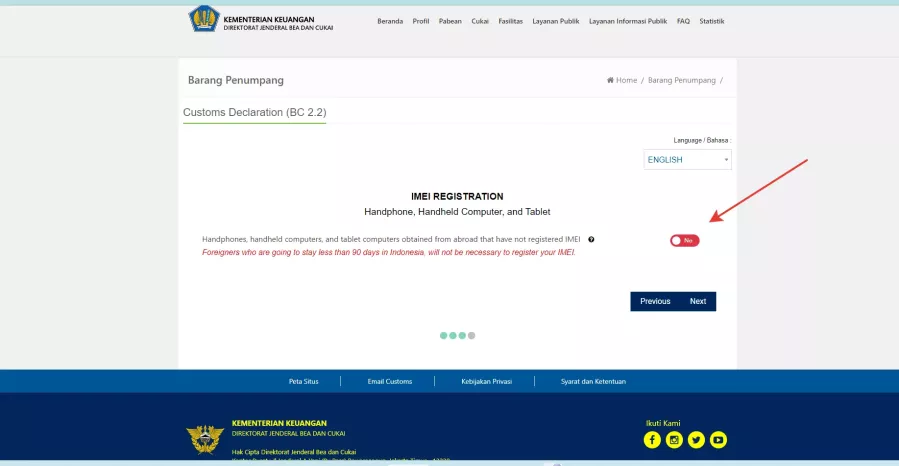 6. Next, you need to agree to all the rules for the transportation of passengers and cargo / goods by checking the box on the left. And click "Send".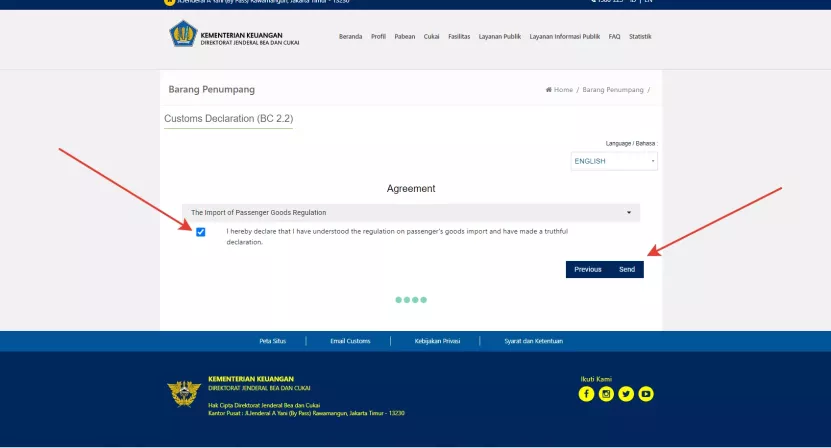 Once you see the QR code on the screen, it means your declaration is ready. Save a screenshot on your phone or print it out, and you can show this QR code at the airport when required. This QR code is a crucial part of your entry process and will help facilitate your arrival in Indonesia.