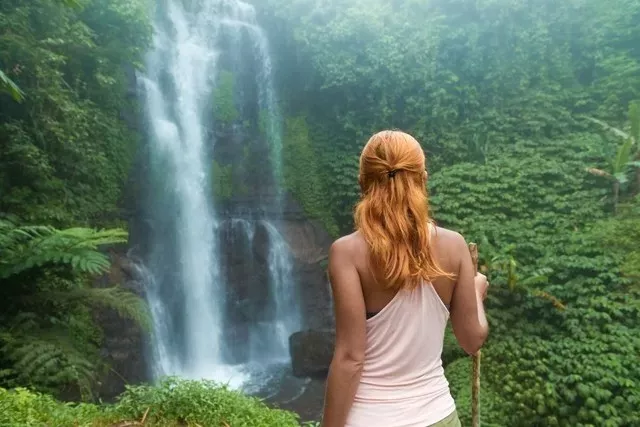 ✔️ If you are going for a short visit, you can obtain a visa at the airport. If you plan to stay on Bali for more than 60 days, you need to arrange it in advance. Your passport should have a validity of at least six months from your date of entry.
✔️ According to entry regulations, you need a
return ticket
out of Indonesia (within 30 or 60 days, depending on your visa). Typically, local immigration officials do not accept a reservation.
✔️Booking a hotel is not required by the rules. However, you should be able to explain where you plan to stay if this question is asked at immigration control.
 ✔️ Insurance is not mandatory but highly advisable. Medical care in Indonesia is very expensive.
✔️ take the necessary medications with you
✔️ The most touristy areas in Bali are Kuta, Nusa Dua, Canggu, and Ubud. To better immerse yourself in the island's atmosphere, it's best to stay in different places.
✔️ You can reach these areas from the airport by taxi, as public transportation is not well-developed here. The choice depends on your financial capabilities and willingness to make an effort. You can arrange a transfer in advance or use a special app to call a car.
✔️ Bali is not just about beach vacations. Not every beach here is suitable for swimming due to large waves. However, you can enjoy swimming at beaches in Nusa Dua (Mengiat, Geger), Melasti, Jimbaran Beach, Sanur, and also in Amed and Candidasa
✔️ Are you worried about the
rainy season?
Typically, even during its peak, rains occur mostly at night or in the early morning, and extended periods of precipitation are relatively rare. Additionally, during the rainy season, the ocean water is the warmest.
✔️ A tropical island is a paradise for various unpleasant creatures like spiders, mosquitoes, and even snakes. However, as a rule, such unwelcome neighbors don't cause too much trouble, especially if you choose to stay near the ocean rather than in the jungle or near rice fields. Additionally, almost every house is inhabited by geckos, which are harmless and help in dealing with insects."
✔️ Bringing your pets with you is challenging but possible. Pets will need to undergo quarantine on Java, and then they can be transported to Bali with the help of transportation companies."
✔️ The most popular mobile operators are XL and Telkomsel. You can buy a SIM card at the airport, but it may be more cost-effective to do so at a mobile phone store.
✔️ If you are planning to stay for an extended period and are looking for work, it's better to consider remote job options. To work legally in Indonesia, you need a special visa called a KITAS, which your employer can obtain for you. In order for a foreigner to be officially invited to work here, they must be a genuinely exceptional specialist.