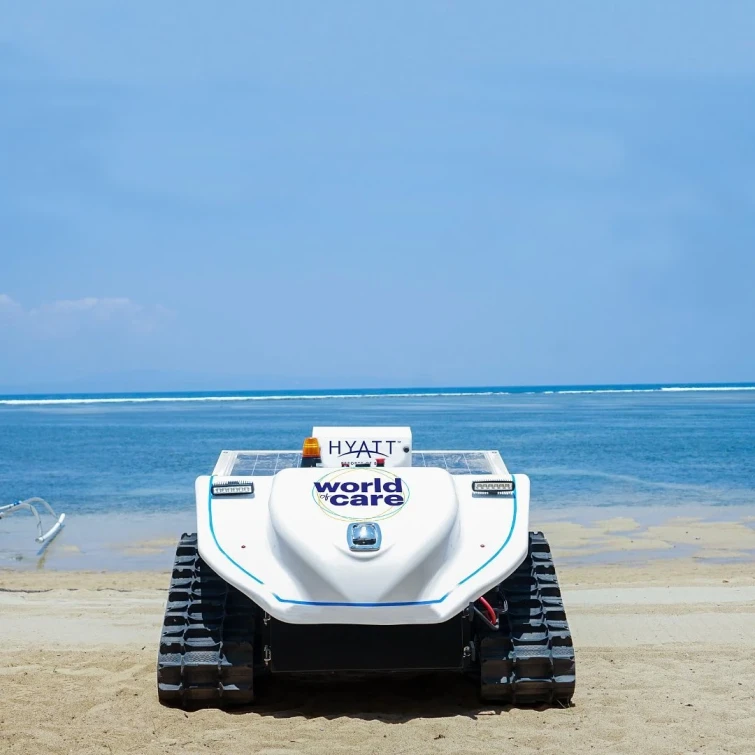 Two leading resorts in Sanur, Hyatt Regency Bali and Andaz Bali, have introduced a new method of combating beach litter: the Hyatt Bebot cleaning robot. Financed by these resorts, the robot is designed to automate the beach cleaning process. It's a smart, autonomous robot that collects litter (cigarette butts, wrappers, bottle caps, cardboard, and more) buried in designated areas. It can dig into the sand up to 15-20 centimeters deep and can handle both macro and micro waste (down to 3 mm). Not only is it silent, but it also operates on solar energy, making it an environmentally friendly solution.
The teams at Hyatt Regency Bali and Andaz Bali describe Hyatt Bebot as a "beach cleaning wunderkind." According to them, it not only ensures pristine cleanliness on Bali's shores but also preserves the beach ecosystem. It can even recognize turtle eggs and avoid disturbing them. Additionally, Bebot is a powerful machine capable of moving loads up to 1000 kg.
Developed by the French company Poralu Marine, primarily known for designing yacht marinas and pontoons, Bebot is part of their Searial Cleaners project, creating unique robots actively used worldwide. In their arsenal is the Pixie Drone, an unmanned aerial vehicle collecting floating debris, and the Invisibobble, a bubble curtain that cleans water, redirects waste and deposits, restrains hydrocarbon spread, and protects the surrounding wildlife.
Each technology was developed considering the terrain and waste type (solid or liquid), thus having its characteristics and specificity.
Bebot operates in Sanur every day for three hours from 06:00 to 09:00. This advanced robot cleans litter along the streets of Hyatt Regency Bali and Andaz Bali. Guests responded to its arrival enthusiastically, expressing increased willingness to support beach cleanliness, as reported by hotel staff.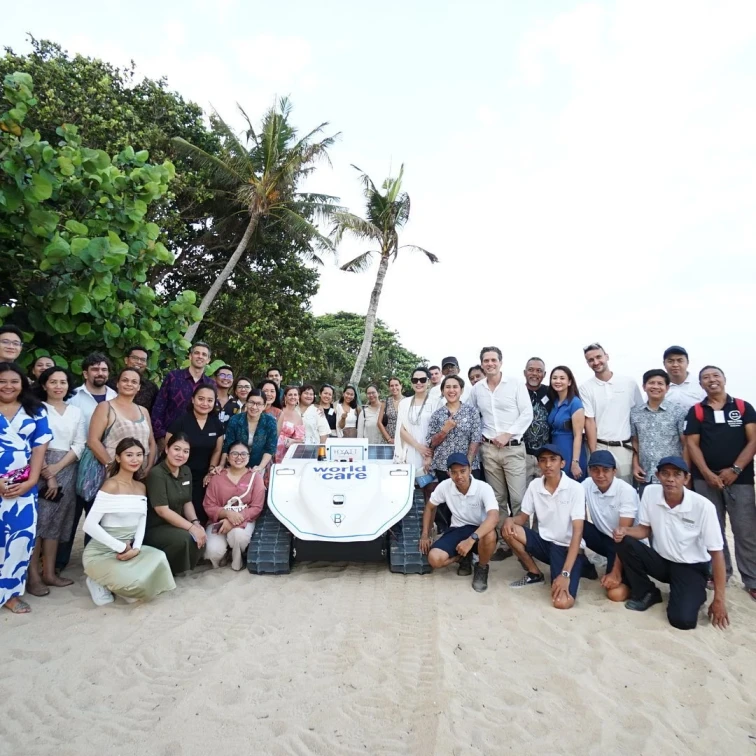 It is planned that Sanur won't be the only place where robots will monitor cleanliness. In the future, they will also be employed at the Grand Hyatt hotel in Nusa Dua.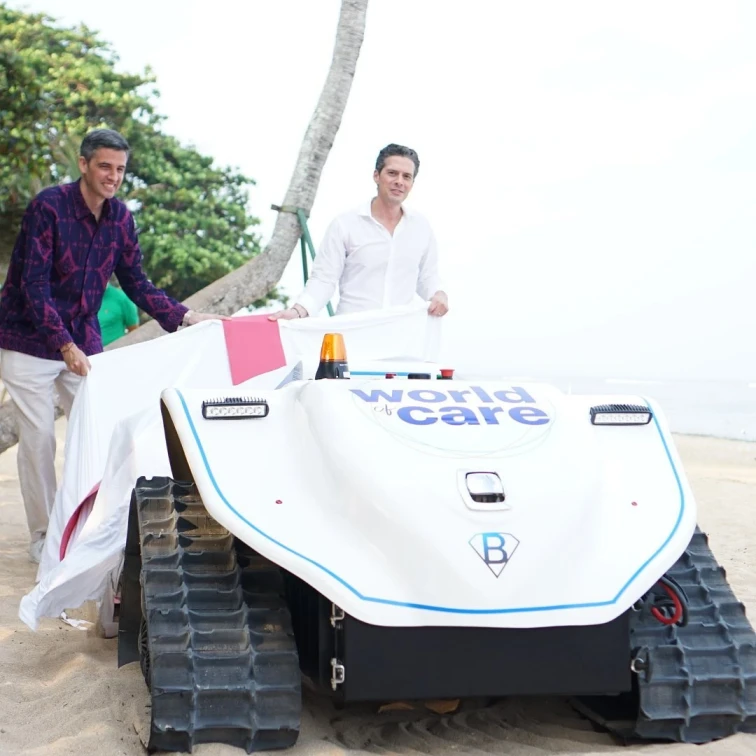 Recently, the waste issue in Bali has become acute again, making headlines in foreign newspapers due to
fires at three major landfills
on the island. Firefighters battled the flames for about three weeks, reigniting discussions on how the island could address waste problems in the long term.
So, the launch of the cleaning robot came in very handy. Despite currently operating only in Sanur, it is undoubtedly a significant step toward a more environmentally friendly future for Bali. After all, these robots can remove harmful microplastics and nearly imperceptible debris that tarnish the sandy shores of popular beach resorts, disrupting the beach's aesthetics and posing health risks to the population.