To celebrate its ten-year anniversary, Airbnb congratulated its users and published several interesting lists representing the best of what can capture the hearts of curious travelers worldwide.
Among the top ten most desired and attractive houses in the world, there were two Balinese gems. Can you guess which ones?
Try to guess off the top of your head which Balinese properties have become favorites on travelers' wishlists around the world if you are familiar with Bali. Be patient and don't immediately scroll ahead to find the answer.
The top ten most desired homes garnered 860,000 likes over the past 10 years. Airbnb experts acknowledge that these homes are indeed unique and remarkable. Five of them are located in eco-resorts, four were built from bamboo or with the use of bamboo, two are in caves, and one is entirely made of glass.
Are you ready to embark on a journey of dreams to the most enticing homes on the planet? Set off on a voyage of desires and imagination!
Apartment with a view terrace in Kotor (Montenegro)
52,964 likes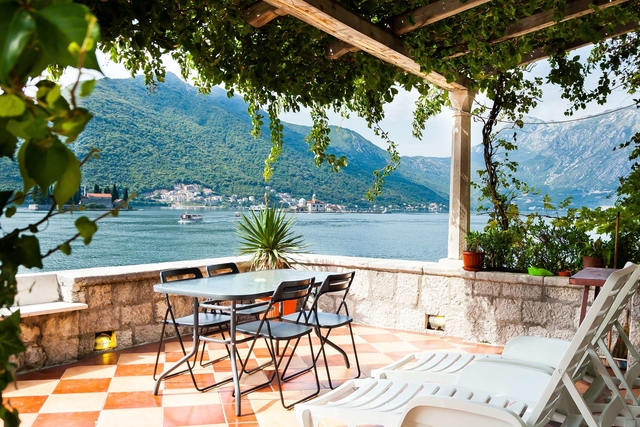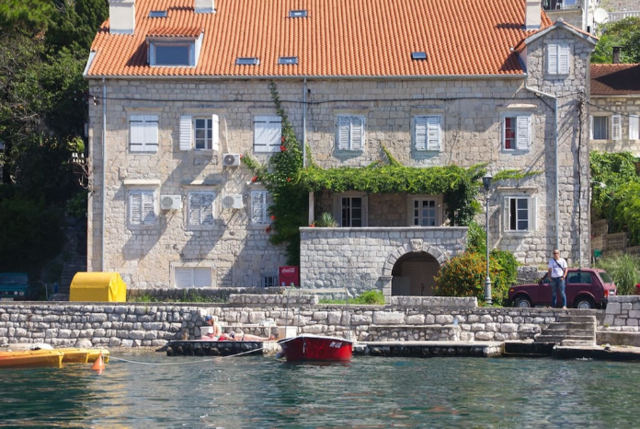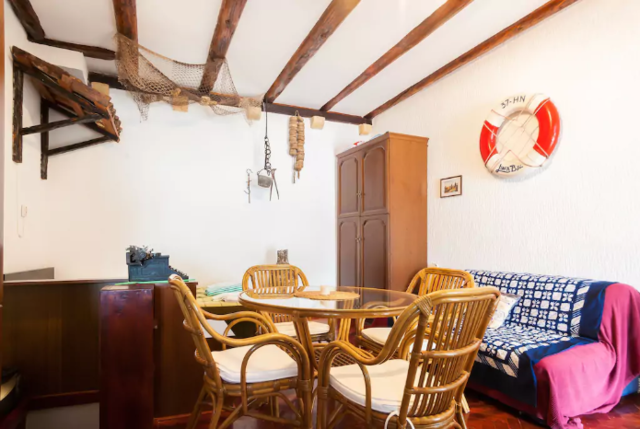 Guests of this apartment were captivated by the opportunity to enjoy beautiful views while basking in the sun on the private terrace. The breathtaking view of Kotor Bay also helped this apartment earn a place on Condé Nast Traveler's list of the most popular accommodations.
You can spend many hours on the terrace of this apartment, reading, sunbathing, and chatting with friends. The terrace is not large, but it is very well-organized. There are quite a few people passing by on the street, but you don't notice it because the terrace is located above the street and remains private.
A table is intentionally set up on the terrace for those who enjoy dining in the fresh air.
The apartment's decor is simple but abundant with interesting artifacts. Within walking distance, there are many excellent restaurants, and a few minutes away is a bus stop that can take you on adventurous journeys. This is one of the loveliest and most pleasant places in Kotor Bay.
Starting at $45 per night.
This cozy guesthouse in Marrakech ( Morocco)
59,838 likes.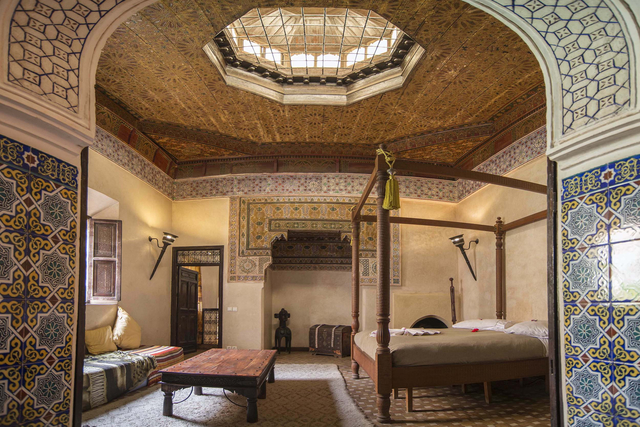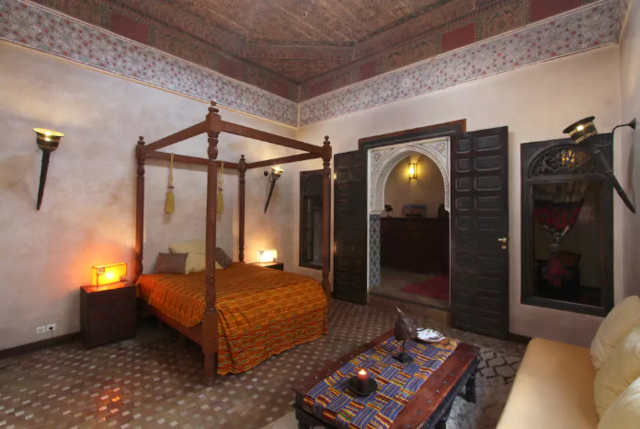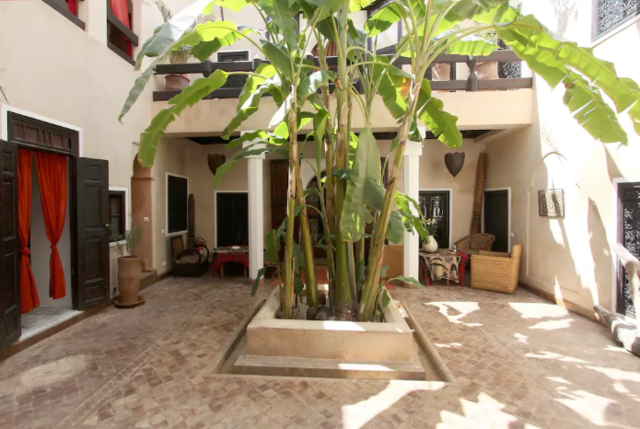 The interiors of this guesthouse are designed with love and respect for Moroccan culture.
The cool courtyard is an oasis of meditative tranquility, where you can relax surrounded by banana trees.
The rooftop terrace is another highlight of this place, offering a beautiful view of the sunset.
Starting at $57 per night.
The Off-grid itHouse in California, USA.  
63,669 likes.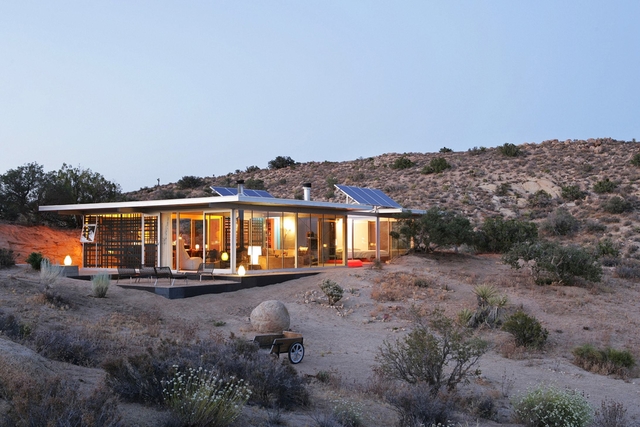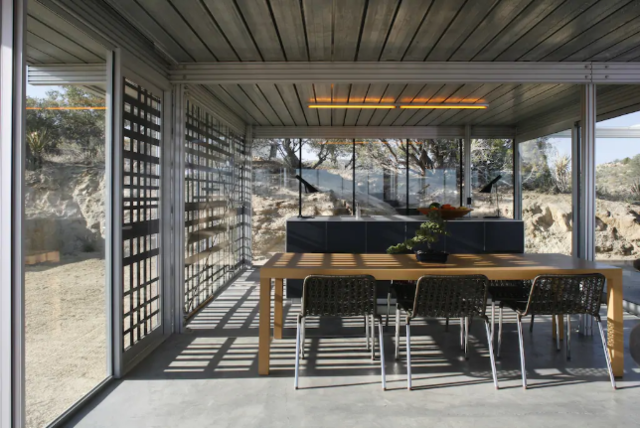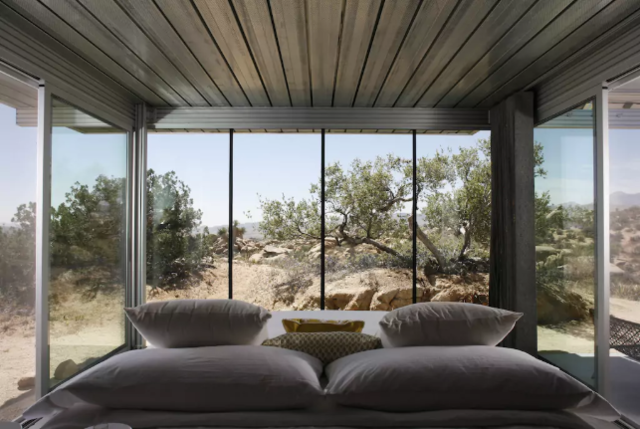 The house harmoniously blends industrial eclecticism with green eco-friendly design, creating a cozy and modern space in the wild and desolate corner of California.
The house has been recognized as an architectural landmark in the "Best Homes in America" list and the list of best homes in Southern California by the Los Angeles Times.
It is powered by solar panels, adhering to the concept of minimal environmental impact, and is designed for those seeking seclusion.
Starting at $400 per night.
Bamboo Eco Cottage in the Rice Fields of Ubud (Bali)
65,644 likes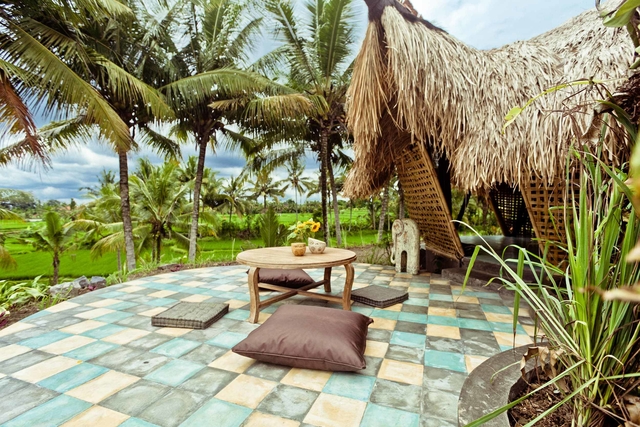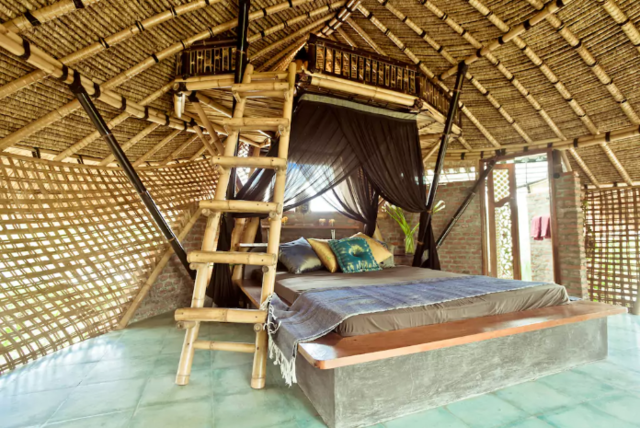 The peaceful and secluded bamboo cottage is located at the end of a pathway that winds through the rice fields. It's a whimsical house with a thatched roof.
It invites you into an open space woven like a basket and topped with a small loft above the bed. Modern comfort blends with the living nature. An elegant bathroom is located behind the cottage.
Starting at $65 per night.
Tropical Treehouse in Hawaii  
66,336 likes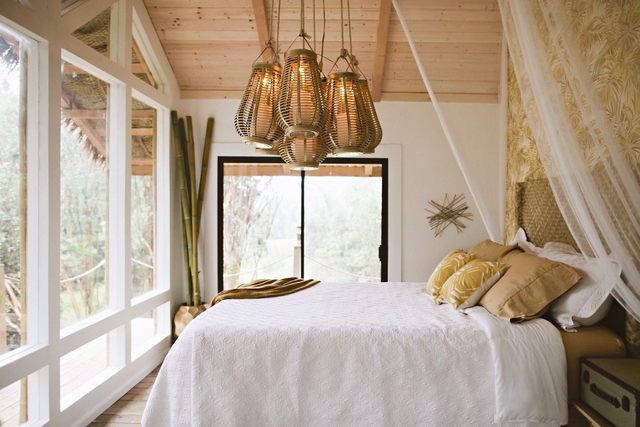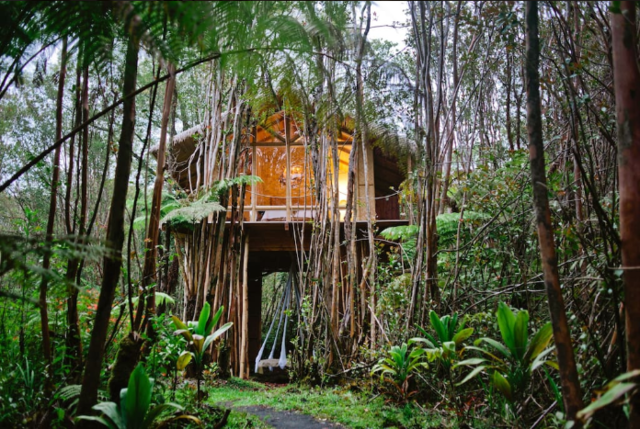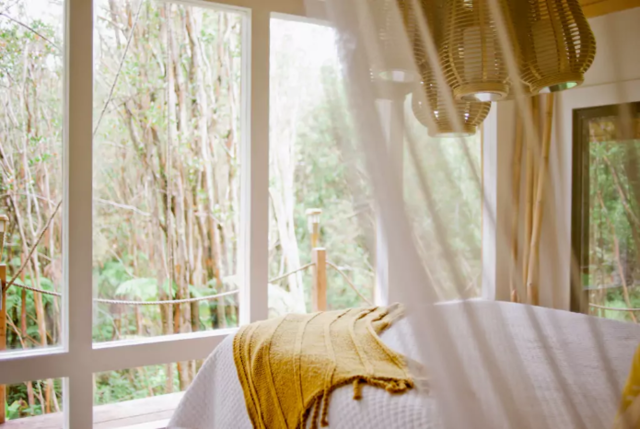 The pathway leads guests through dense jungle to the secluded treehouse. It is nestled on supports in the midst of pristine lush flora.
On the first floor, there's a hanging bed situated beneath the main bedroom. The second floor can be accessed through a hatch door.
Spacious doors and windows allow natural light to flood the room. The natural, organic design is complemented by vintage details. The whiteness of the bedding, reflecting light, fills the space with a gentle and pleasant atmosphere.
Starting at $300 per night.
Stone Villa in Crete, Greece  
76,658 likes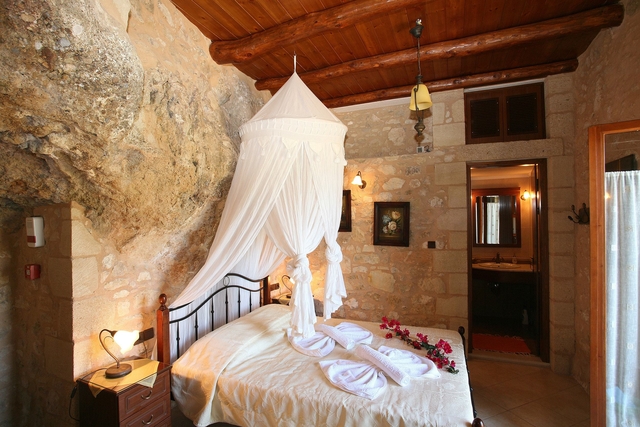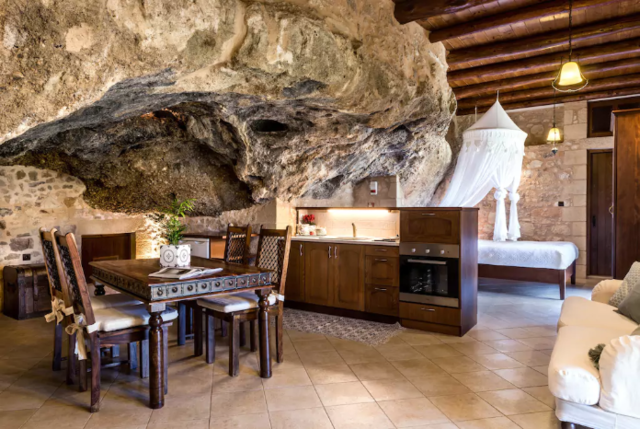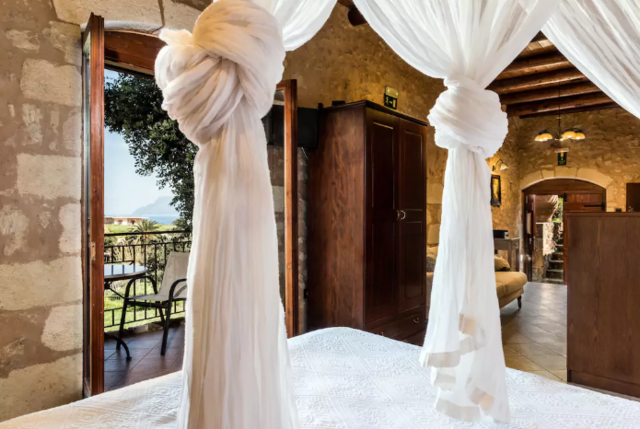 This is a real cave, which was used as a home for a family and as a storage for agricultural products. In 2007, after renovation, it was transformed into a 60-square-meter studio, complemented by a dining area, kitchen, and media zone.
The balcony overlooks Kissamos Bay and offers views of the mountains.
Starting from $57 per night.
Bamboo Hideout House (Bali)
77,177 likes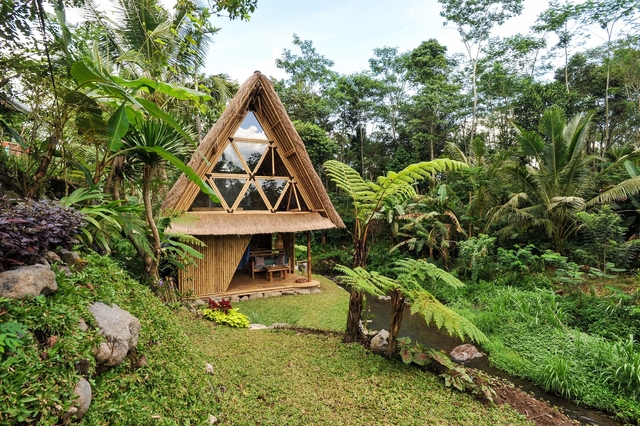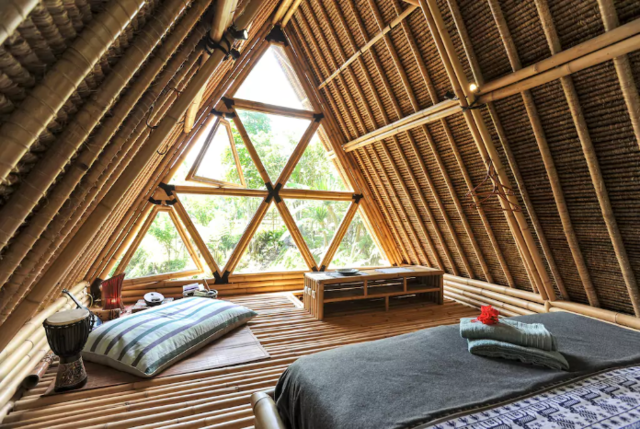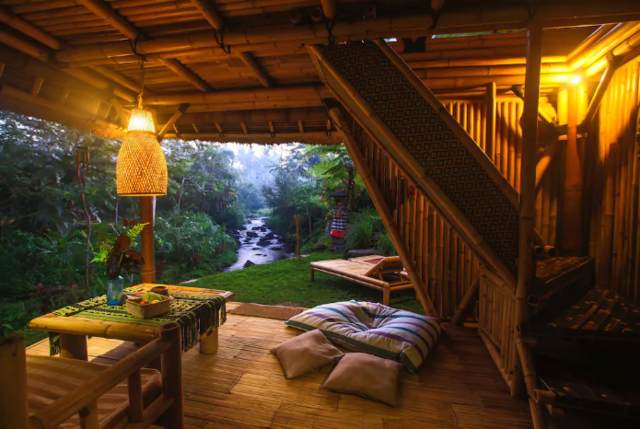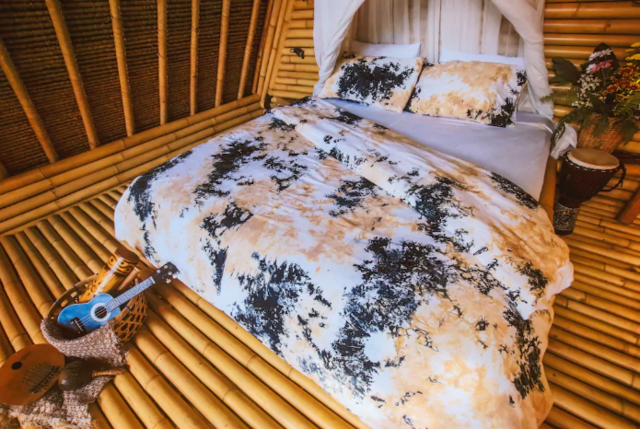 This is another old acquaintance of ours, about which we've already talked in the article "Back to the Roots!"
Hideout was founded by the Czechs Alena Fibichova and Jarmil Lotak. This place was created to give city dwellers the opportunity to briefly escape from the noisy city and live in nature with comfort.
Be sure to read the story of these guys who came to Bali in pursuit of a dream and built a house with their own hands, which has now become world-famous.
Starting at $174 per night.
A romantic woven gazebo (Colombia)
99,622 likes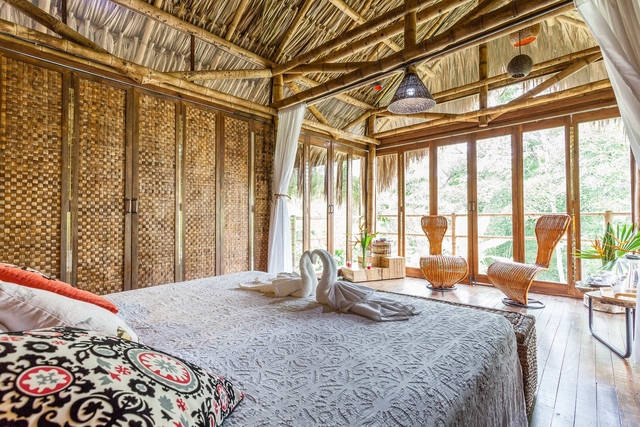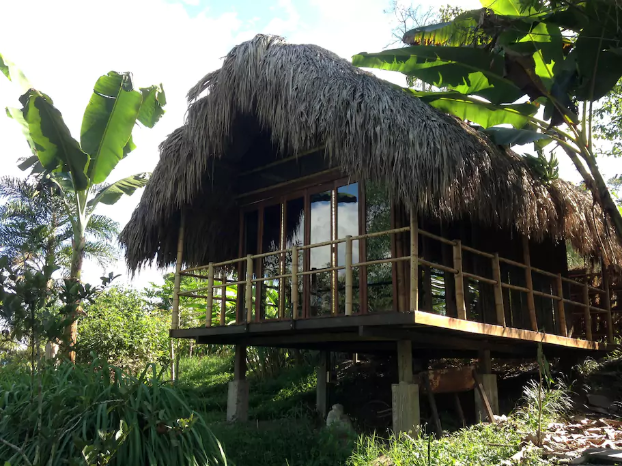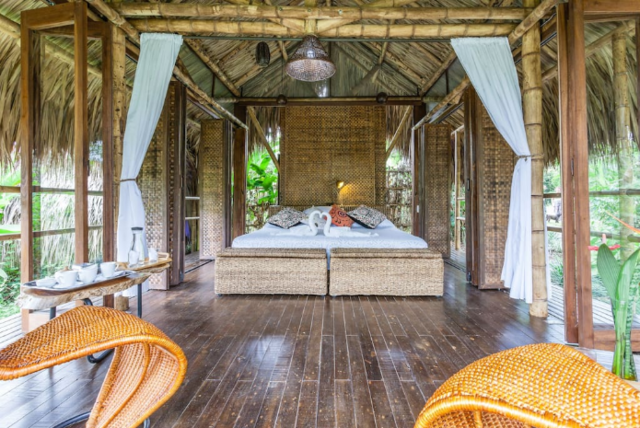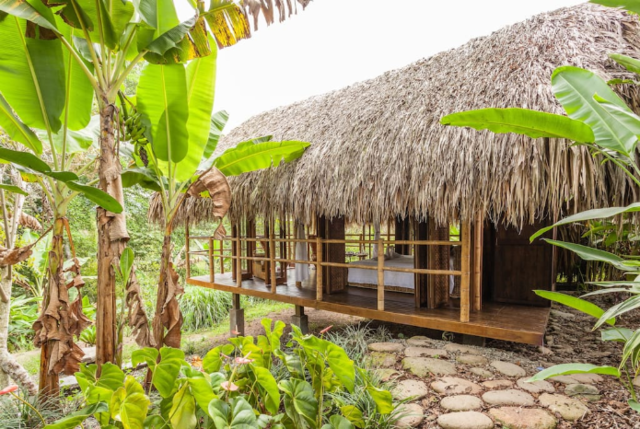 This accommodation is located in a coffee region in the mountains of Colombia. The bamboo cabana is surrounded by a 5-acre organic farm and a bamboo forest. Following a path along a mountain stream, you can even reach a waterfall.
Here, you can enjoy the closeness to nature, the sound of crickets at night, and the singing of birds at dawn. The farm cultivates fruits and flowers and offers organic farming workshops.
Starting at $40 per night.
Cave House in Santorini (Greece)
133,869 likes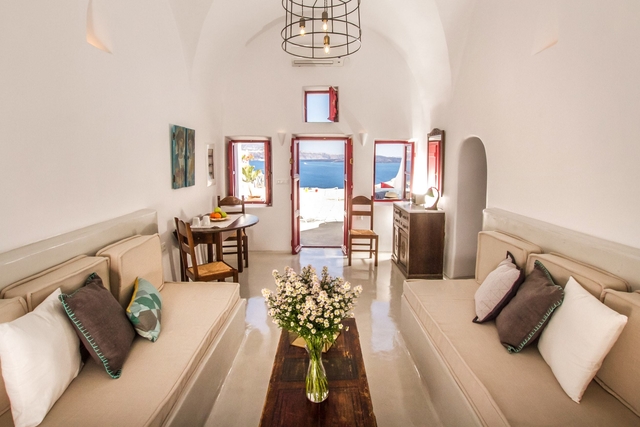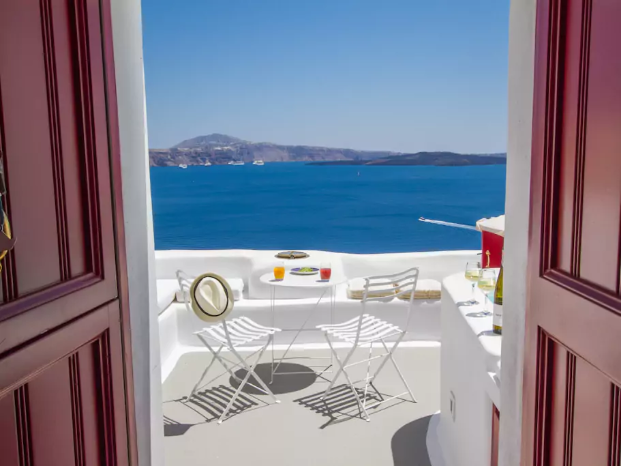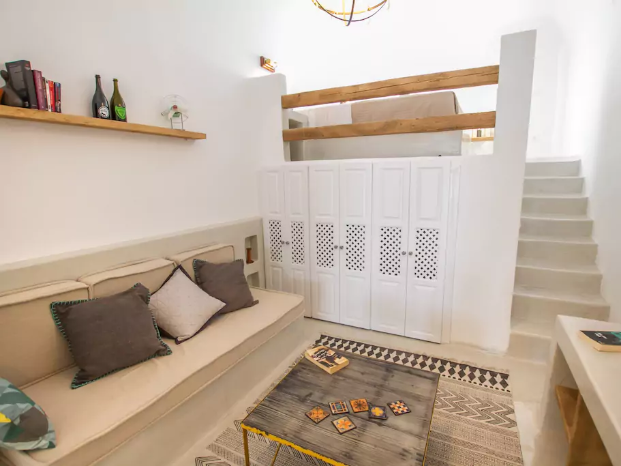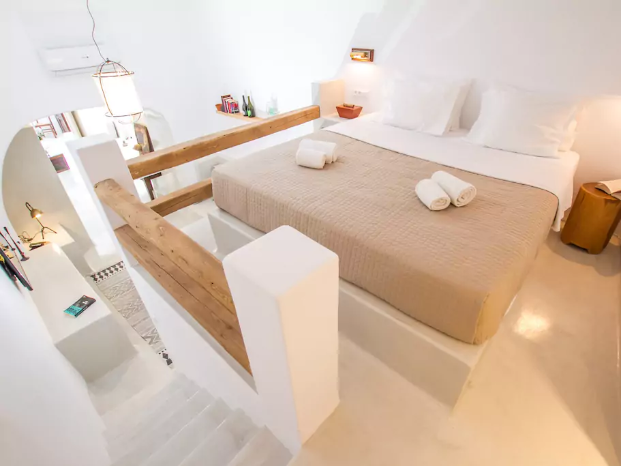 Hector's cave house, carved into the cliff, was originally used as a wine cellar. Later, it was acquired by a family who decided to share the unique character of this space with travelers.
The space of the house is 60 square meters and includes a bedroom, two bathrooms, a living room, and a kitchen.
Outside, on the private terrace, you can relax, dine, or sunbathe while enjoying the famous views of Santorini.
Starting at $283 per night.
Enchanting Trullo Edera Cottage  
164,444 likes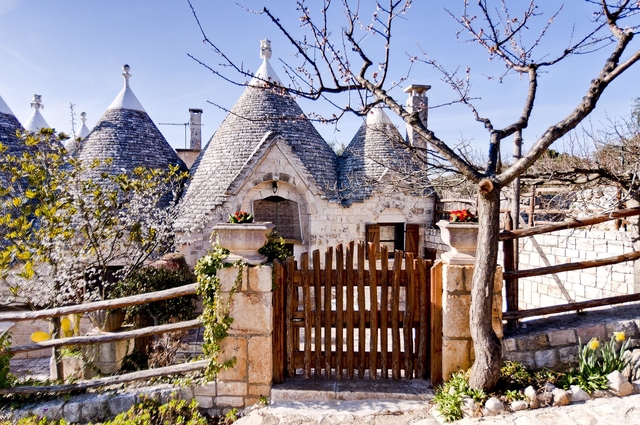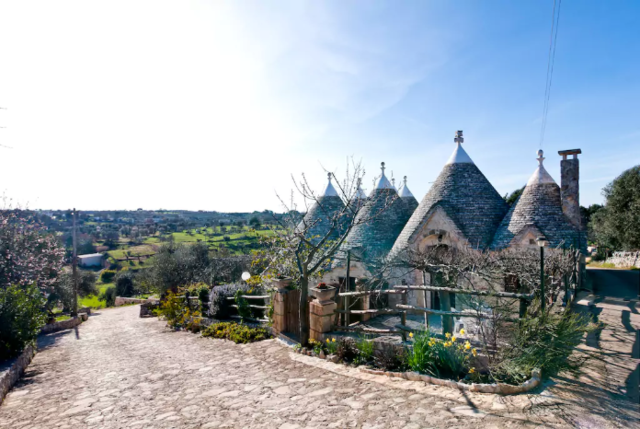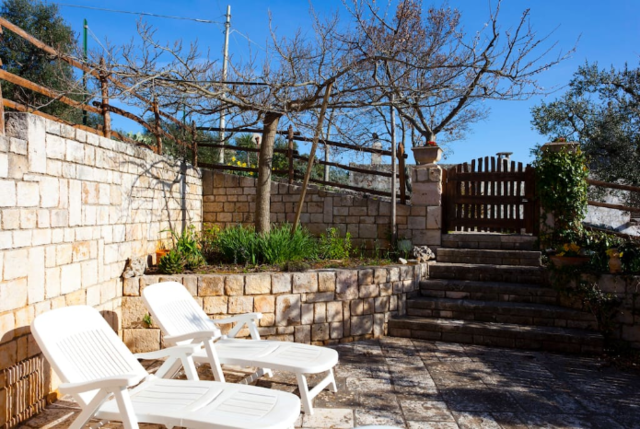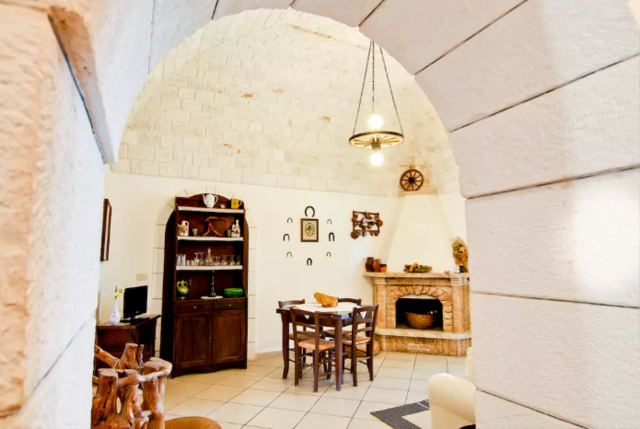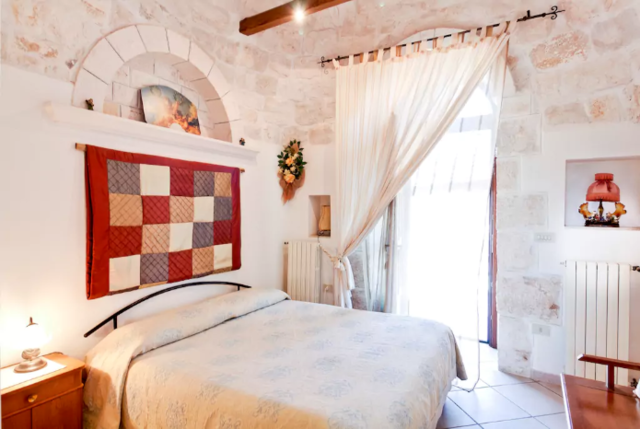 The enchanting cottage with its fairy-tale-like structure featuring several conical roofs is nestled in the town of Cisternino.
It's a haven of peace and tranquility surrounded by an olive grove. A place for those who love to wander through the narrow streets of ancient towns or walk to the quiet and delightful beach.
Starting at $79 per night.