🤩 This is an amazing place. Its uniqueness is that it is far away and few tourists come here. Not many people come and take pictures in this arch made of the roots of a huge tree. So if you want some less popular exhibitions, you definitely should visit.
So, we leave Denpasar and follow the navigator to Bunut Bolong tree. It's better to eat beforehand since there are not many cafes on the way, and this direction is unpopular among tourists.
The road will be long and beautiful. On the left, you will see palm trees and the ocean. Beautiful cows graze in the pastures between the palm trees.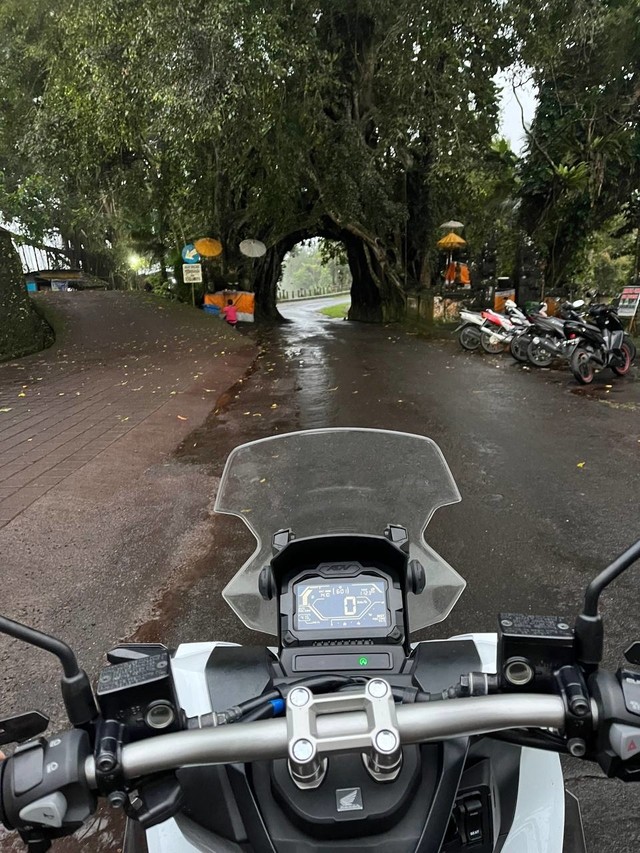 A great place to stretch your legs and take beautiful pictures against the backdrop of the ocean.📸
Took pictures? Let's continue driving.
The road turns right towards the mountains, and the location becomes more Balinese. There are not that many tourists here, so friendly Balinese people will pay attention to foreigners. You can see huge banana plantations, and people in villages will come up to you and sometimes ask to take pictures. Not many people know English here, so use a translator to communicate in Indonesian.
You can't miss the tree itself since the road will pass right through it.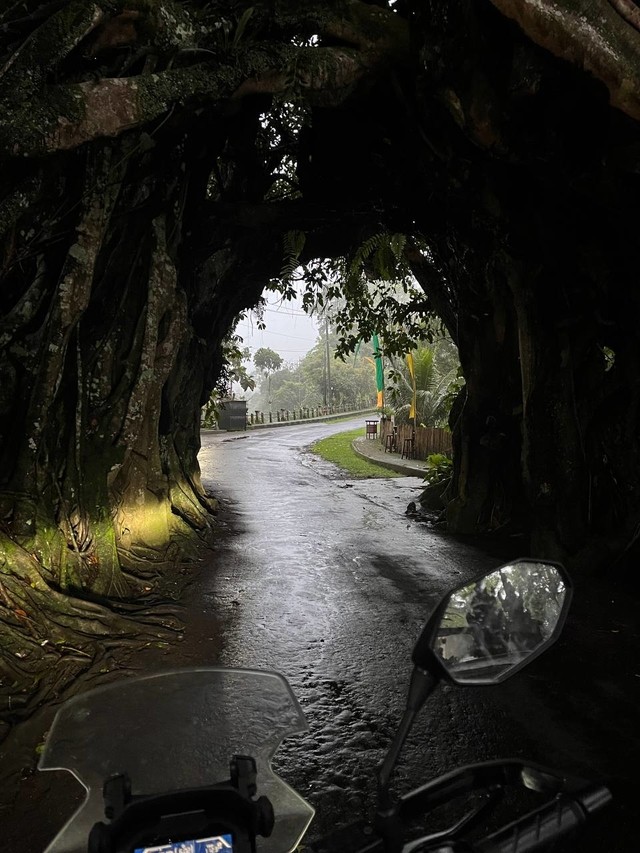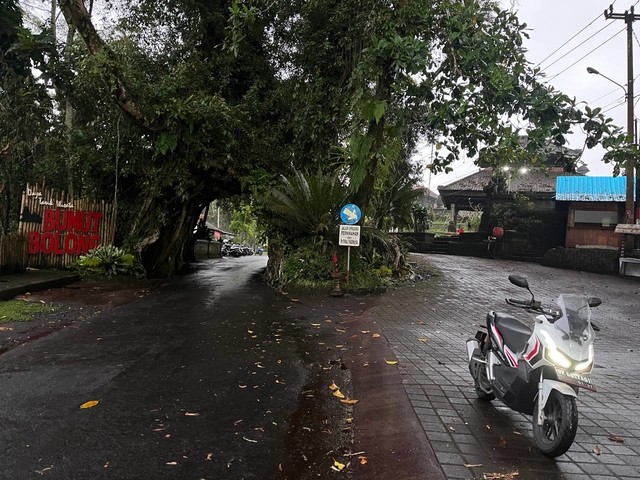 On the way back, when you go down to the road along the coast, there is a cozy cafe📍
Gelato Ice Cream Little Island
on the beach. It also has a swimming pool, and in good weather, it will be decorated with candles. If you manage to catch the sunset here, it will be one of the most stunning sunsets in your life.
Price: Free
Distance: 73 km from Denpasar
Travel Time: 2.5 hours by bike
Difficulty: Easy
Road: Drive exclusively on good asphalt. There will be plenty of ocean and palm views. At the end, you need to climb a mountain serpentine, but there is nothing difficult there.
For inquiries about renting bikes, please contact our managers via
WhatsApp
or visit our website
BaliMotion.pro
.
We wish you a wonderful journey!