Where can you shop for household items, clothing, go to the movies, and entertain your child all in one place? Everyone would say in a shopping mall. However, on Bali, it's a bit challenging to find such places. Either something is missing, or there isn't a comprehensive selection of goods for various needs. But it seems that a place has emerged, aiming to meet the needs of all family members.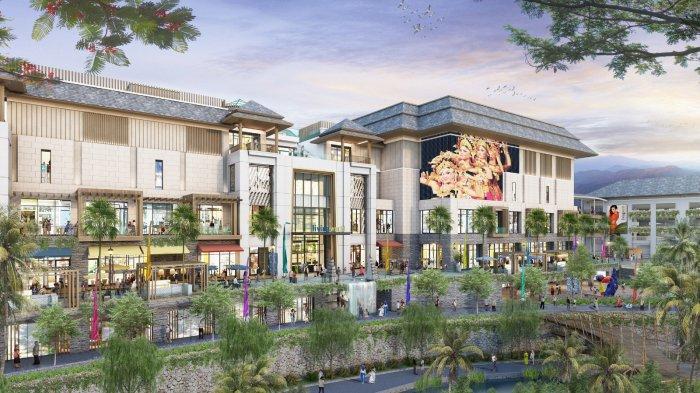 A new shopping center in Denpasar opened its doors to visitors recently. Most of the stores are already functioning there, some are not there yet, some are about to open. Let's see what the new shopping center is like, how it is better than the existing ones, and how it is inferior.
Location and distance from tourist areas
The first thing to focus on is the location and distance from tourist areas. Residents of Sanur are the luckiest in this regard, as it's more convenient and quicker to get to Living World from there. The mall is situated in the upper part of Denpasar, along the main road running through the southeast part of the island. The second closest and easiest route is from Kuta, which takes approximately an hour with moderate traffic.
Infrastructure and contents of the shopping center
At first, you might think it's the entrance to a hotel lobby - such a wide and elegant approach to the entrance. If you're driving a car or riding a motorbike, you can go straight ahead and reach the three-story parking area, following the best shopping mall traditions.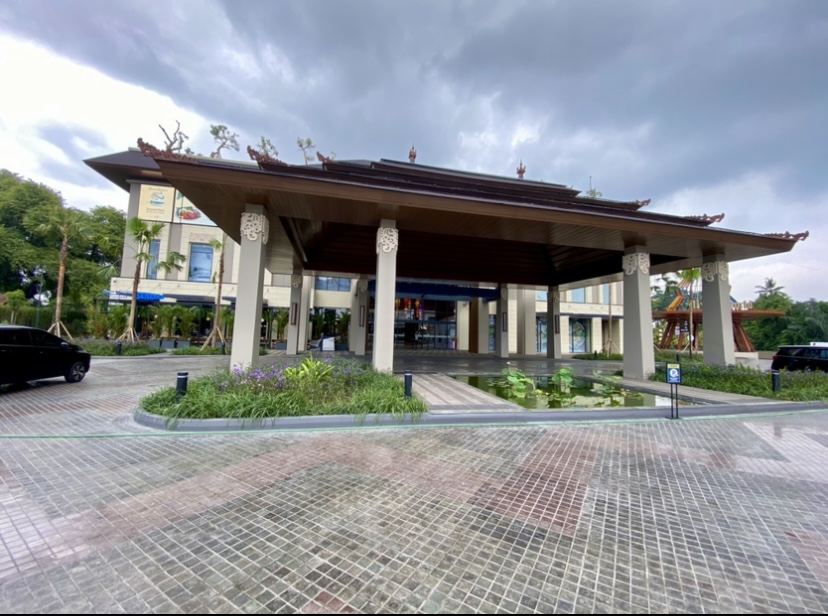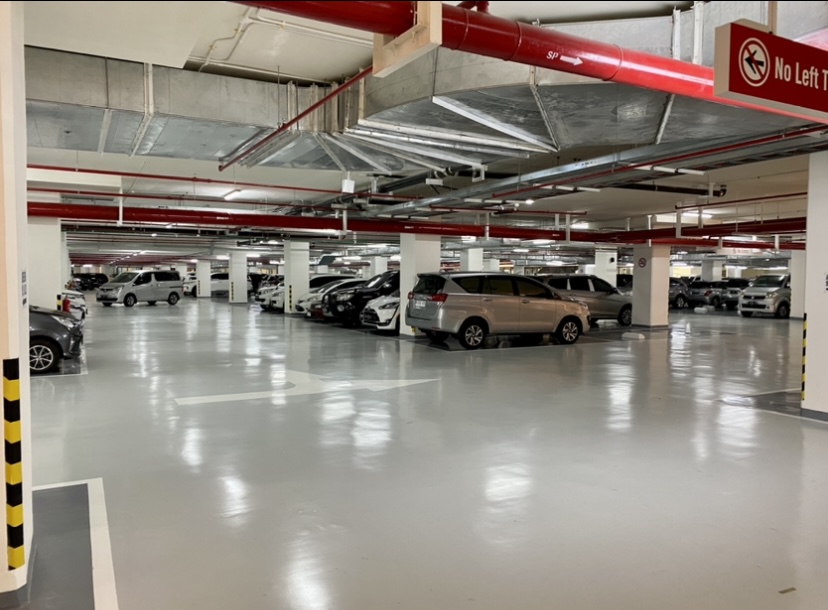 Due to its location right by the main road, it's quite easy to spot the place, so you won't have to make circles as often happens with large venues. For reference, there's an Alfamart store across the road.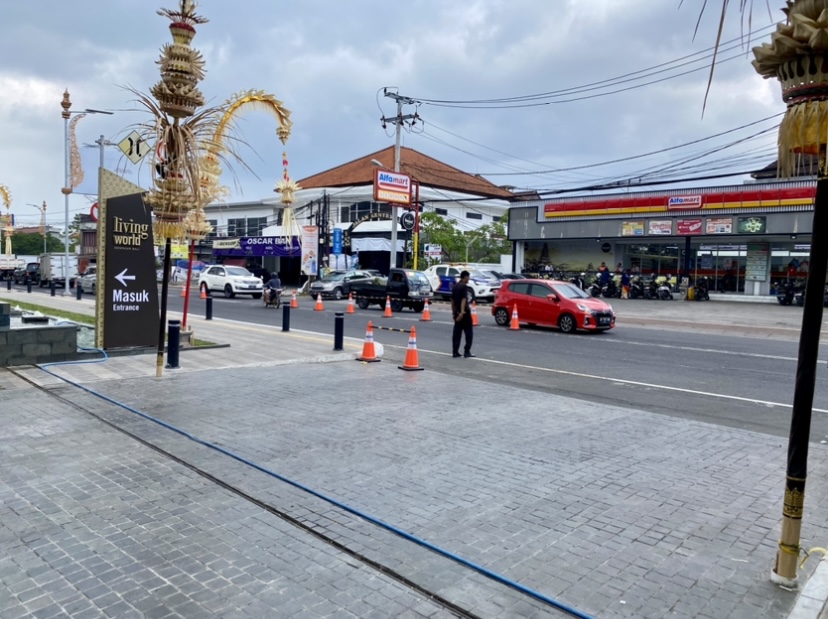 Entering from the main entrance, you will see a hall with an information center and a mini-gallery. There are corners dedicated to local designer brands. Currently, the representation includes a couple of sections with jewelry and costume jewelry, a couple of footwear and bag brands. Brands for clothing, both everyday and traditional, are larger and more creatively decorated. This area somewhat resembles Gallery Mall, but with mini open-type shops.
Formally, it's the second floor of the building, but it's labeled as the first floor.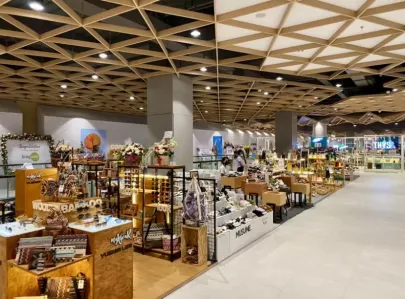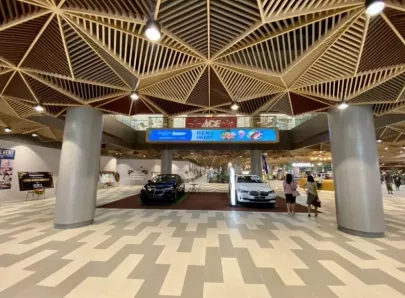 On this floor, the Uniqlo mass-market store is already open, and there are plans for a large pet store to open. There's also a Harley-Davidson corner. Right after the entrance, there is an information desk with a couple of staff members present.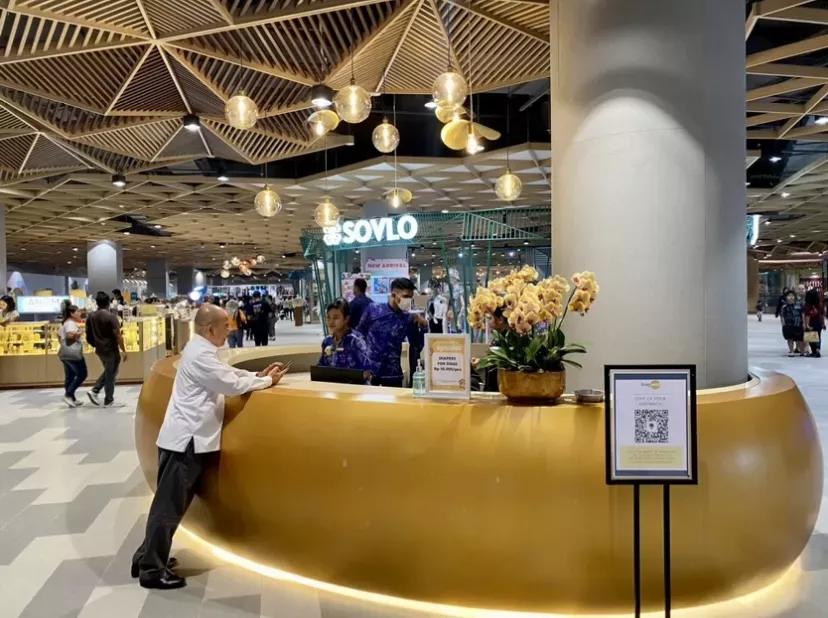 I did not notice a clear division of the floors by product categories, and this can be somewhat inconvenient, requiring extra time for navigation and exploration of all the levels.
The next floor is more diverse and, as a result, less convenient for navigation. Currently, there is a large Toys Kingdom store with toys and a Lego section, a couple of optical stores, Hoops Indonesia for sports goods. There will also be Puma, Asics, and a few smaller stores. There are a couple of brands that specialize in men's clothing and accessories.
Near the escalator, there is a small entertainment area for children.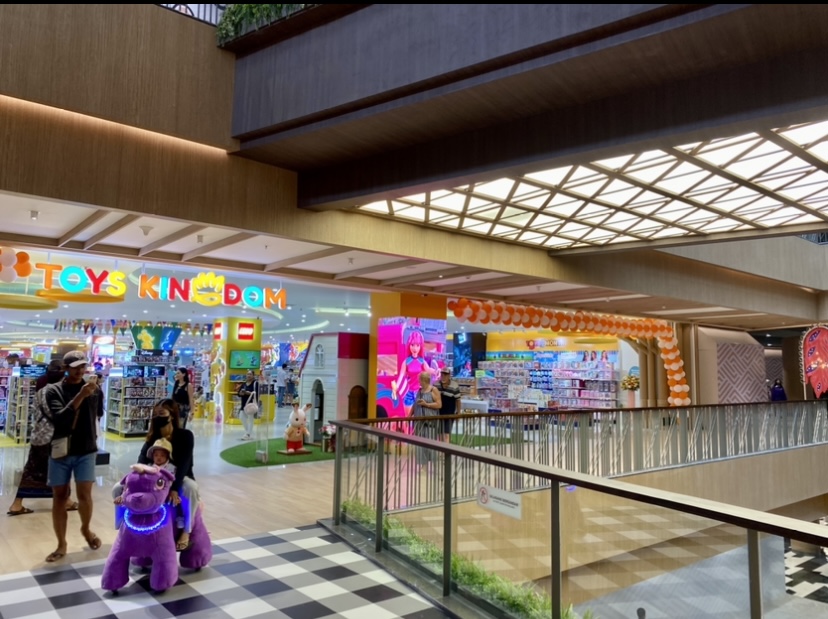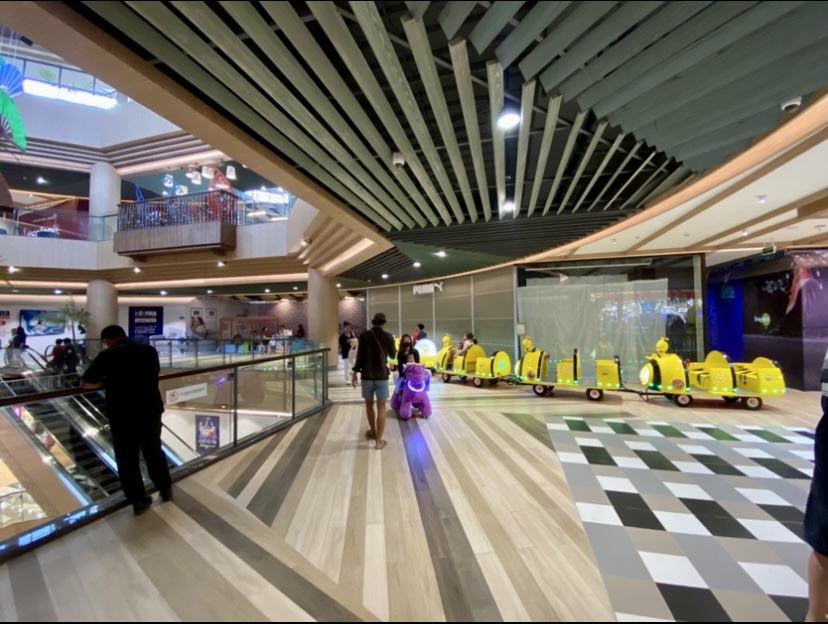 This store has literally everything. The products are neatly organized and match the price tags. It's a shopper's paradise for anything you might need in your home, from small kitchen accessories to appliances. It's called ACE and it carries non-food items across all home categories: kitchen, bedroom, bathroom, garden, lighting, everything for renovations, and all the necessary accessories.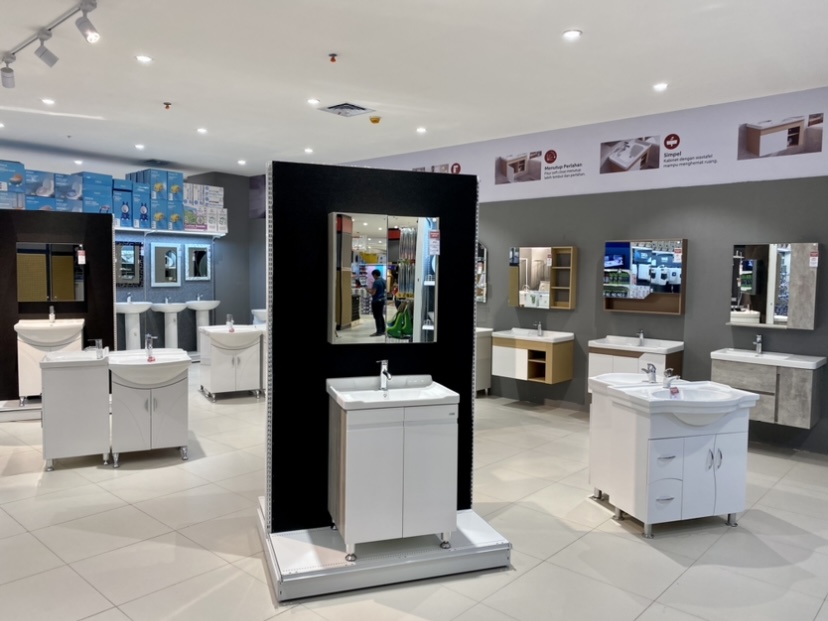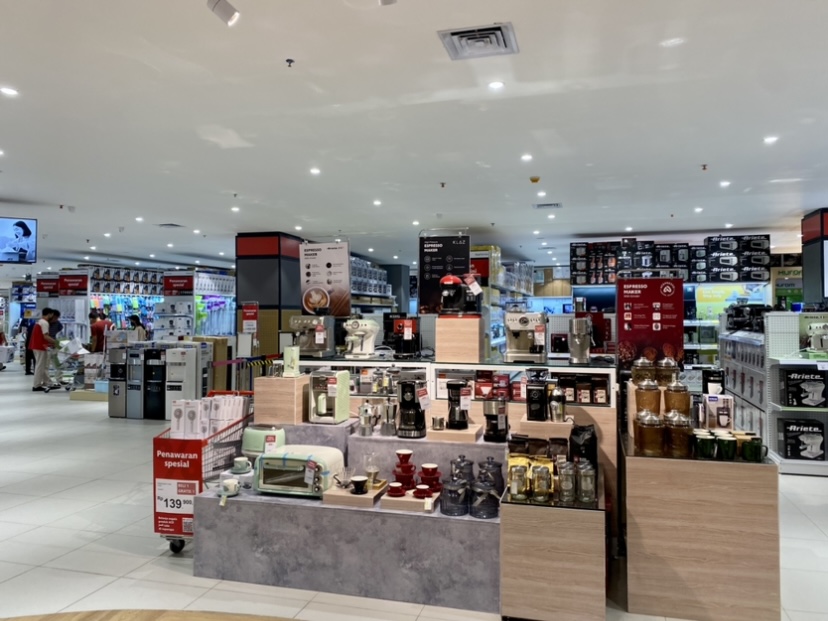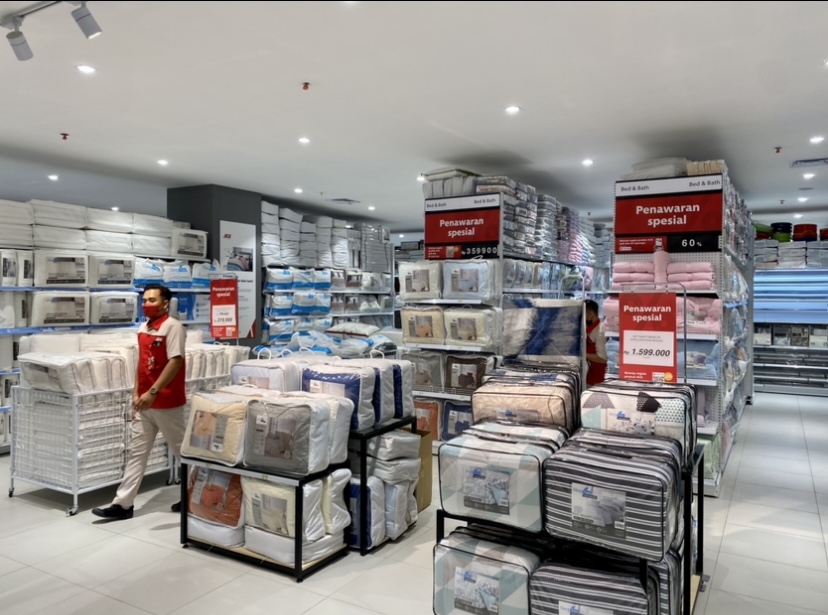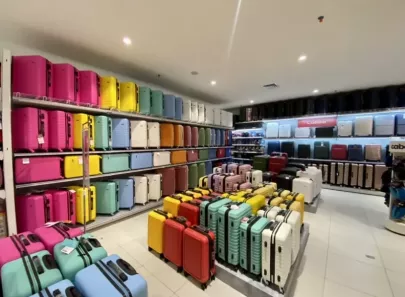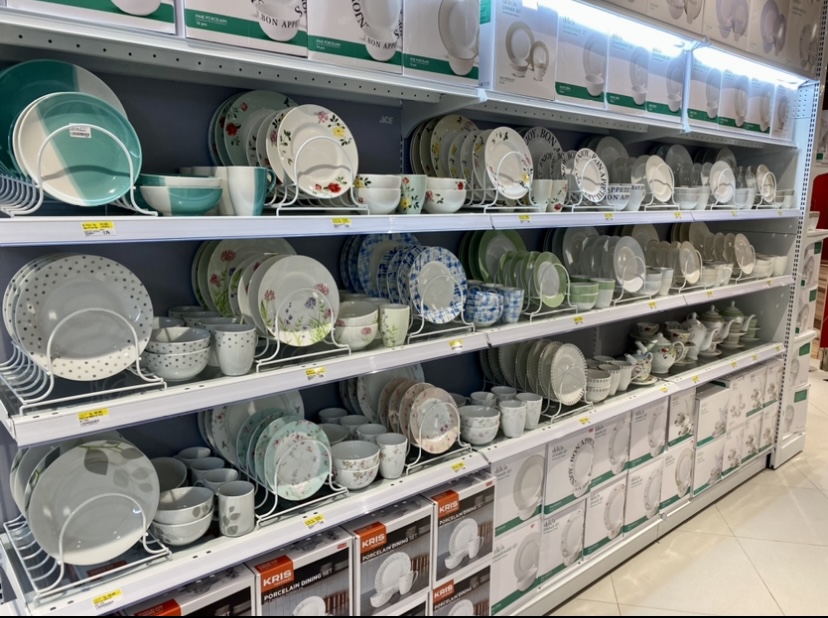 In addition to that, there are fitness equipment, luggage, and electronics, including floor air conditioners. They even have laminate flooring. For me, this place was a real haven. However, the consultants themselves haven't fully learned the locations of the products yet, so you might have to wait for them to find the item you're looking for.
Soon, Xiaomi and Samsung stores will open. The remaining space is occupied by a couple of children's stores.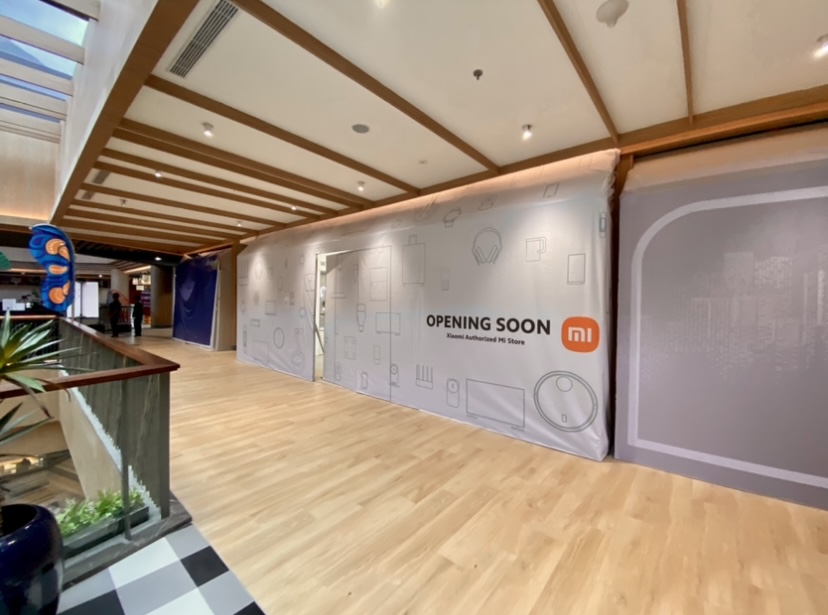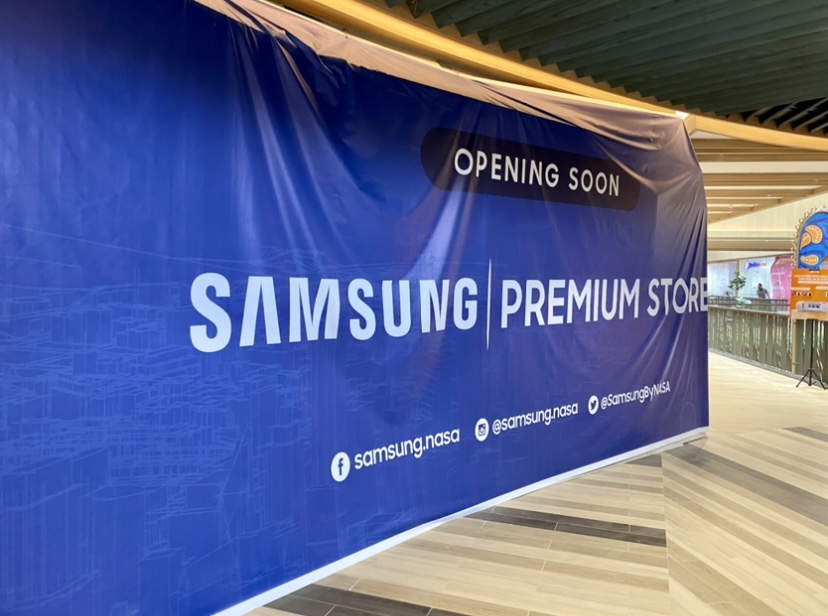 And opposite is a small store with non-food items similar to Miniso.
The top level. Here, it's clearer and more logical: usually, the top floor is reserved for entertainment and leisure activities. Right now, there's a children's entertainment center that takes up almost half of the entire floor. There are plans to open the second part for children's entertainment. For adult entertainment, there's the XXI cinema. However, it hasn't started operating yet.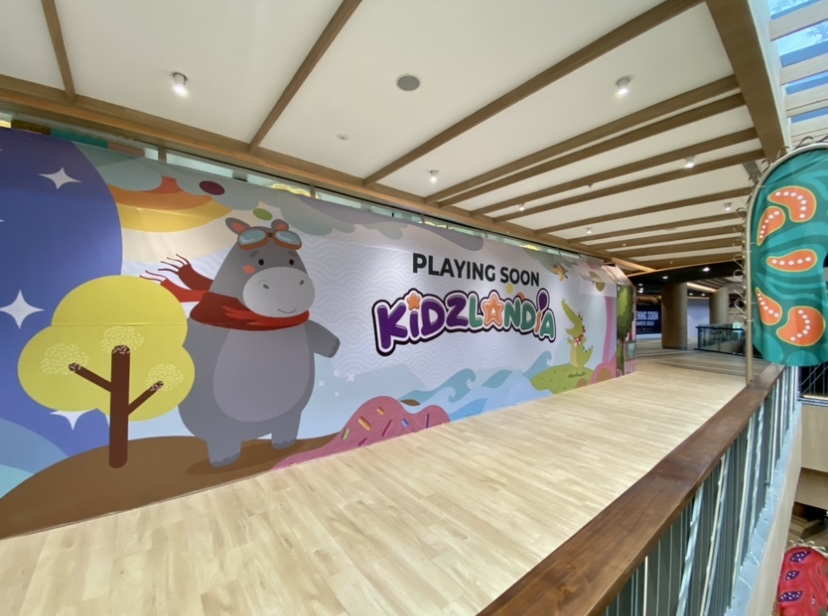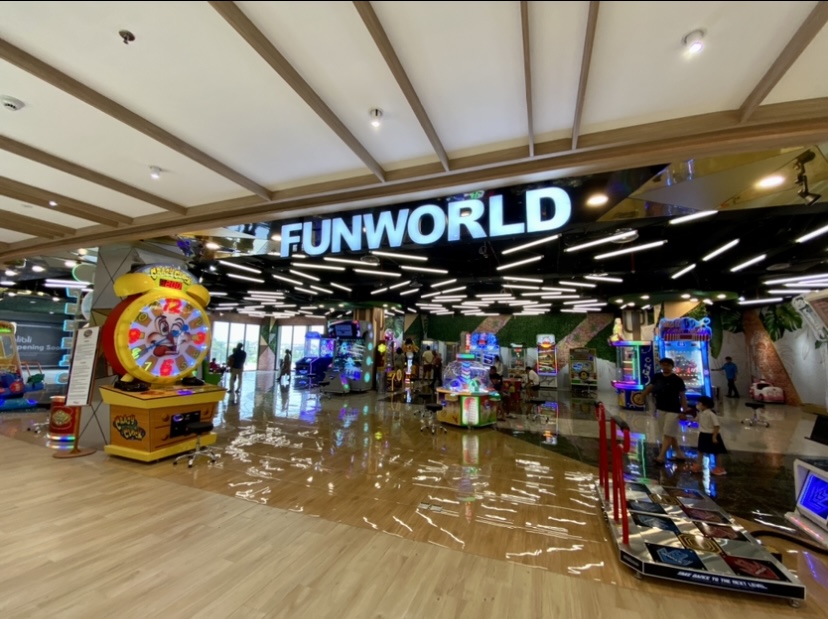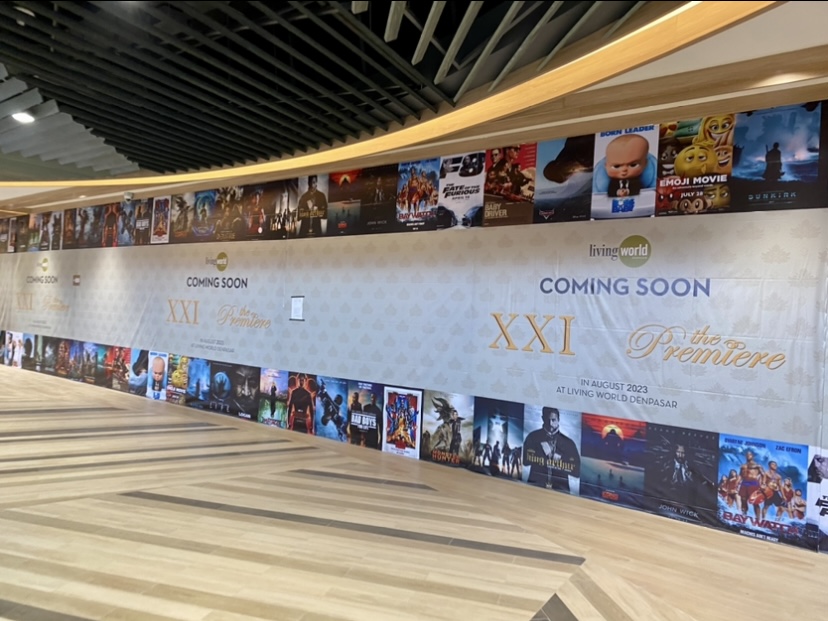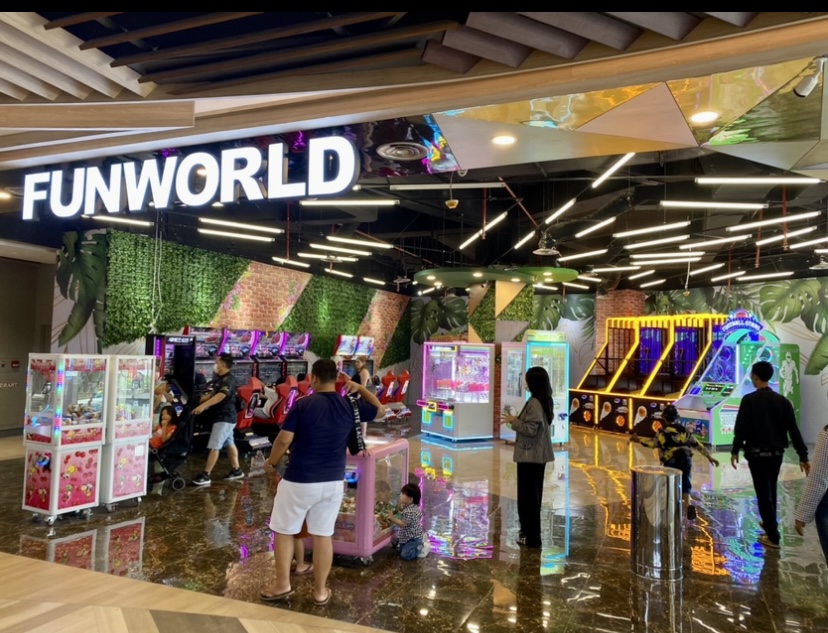 In the corner leading deeper into the mall, there's a large Informa furniture store.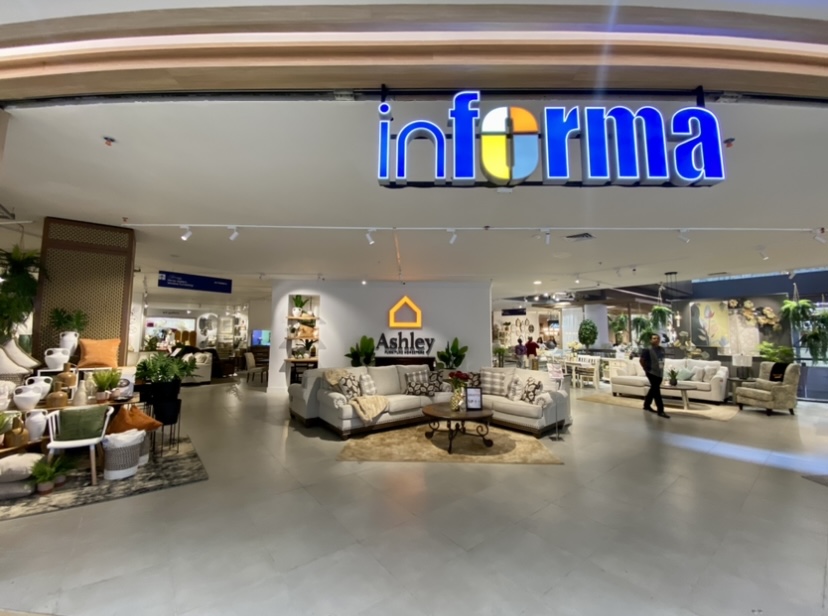 Of course, the most important thing in a full-fledged mall is a food court. Almost all the eateries are already open. The highlight is a whole floor dedicated to various dining options and grocery stores. In the middle, there are stalls of local vendors and corners offering a variety of Asian cuisine, with tables available for dining.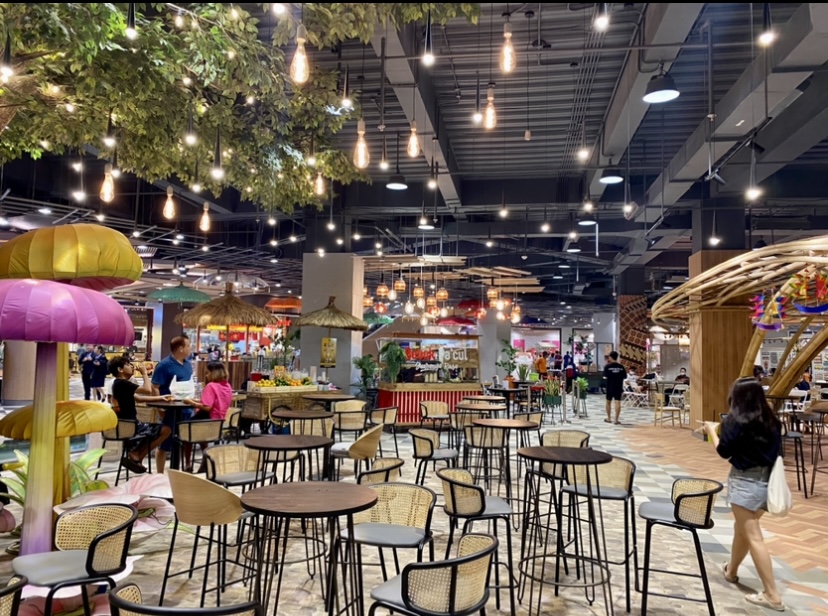 On the sides, there are places with their own seating areas and full-fledged cafes. The cuisine includes Vietnamese, Chinese, and Indonesian options.
I found a menu that suited me and ordered a rice bowl with iced tea, which came to a total of 50,000 IDR.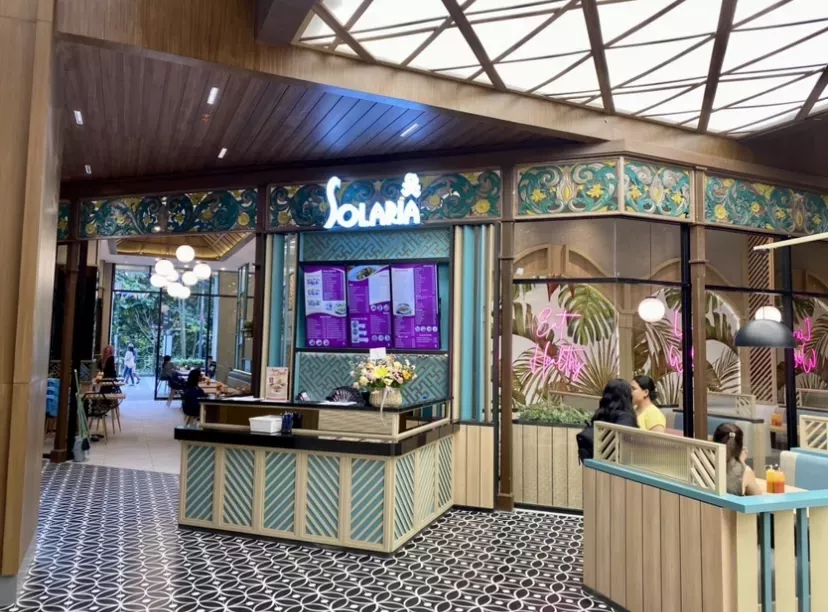 It has a very pleasant interior, and it's comfortable to be there. There are no strong food odors, and the atmosphere evokes warm associations with festive markets.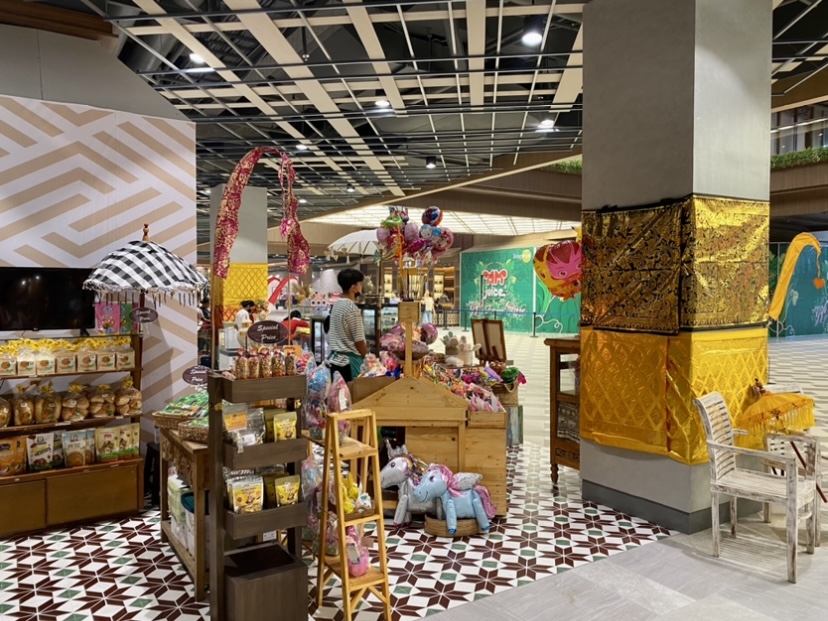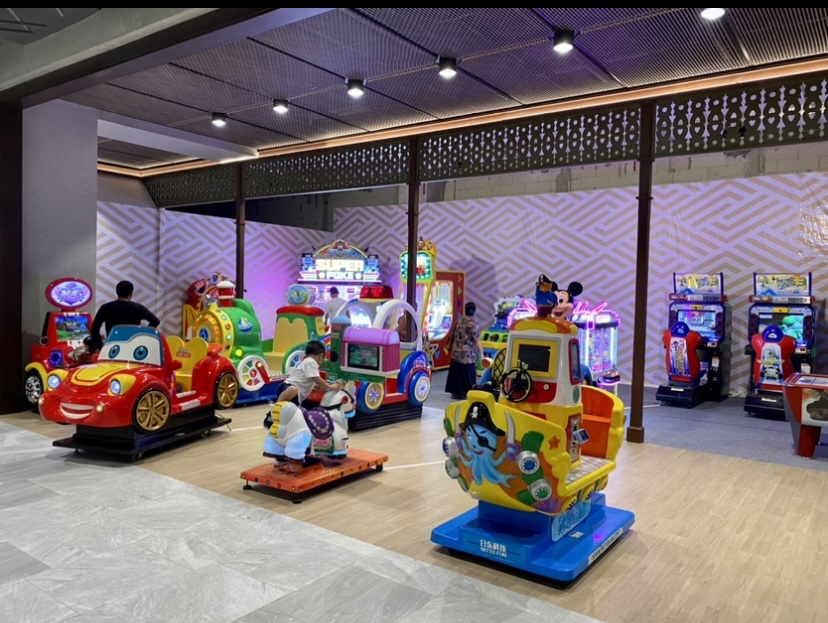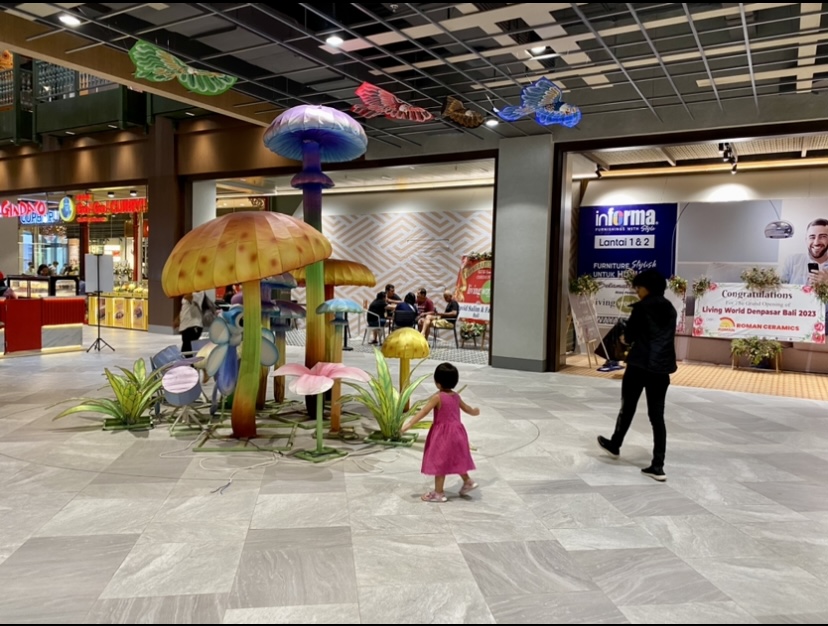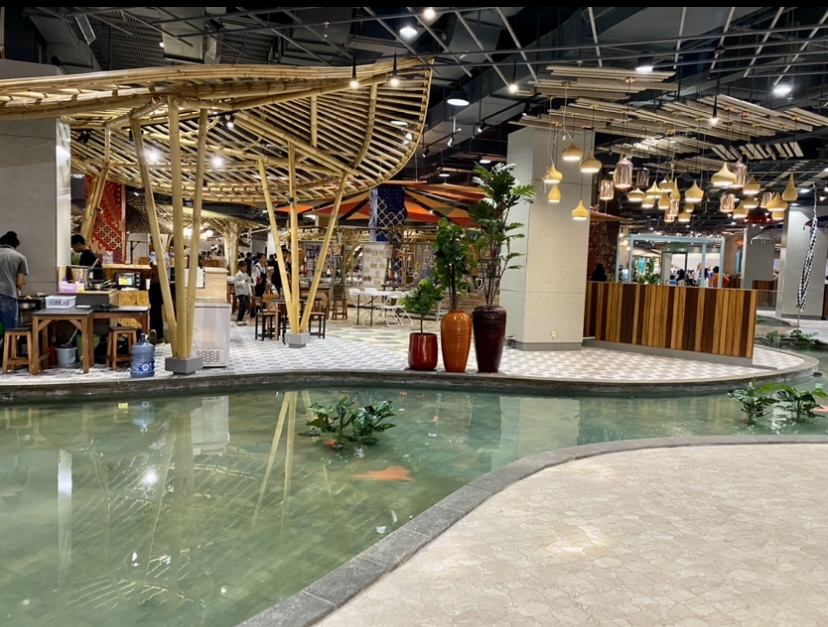 On the other side, there are also several food places, serving Asian cuisine. Not all of them accept card payments, and where they do, there's a minimum purchase amount of 50,000 IDR.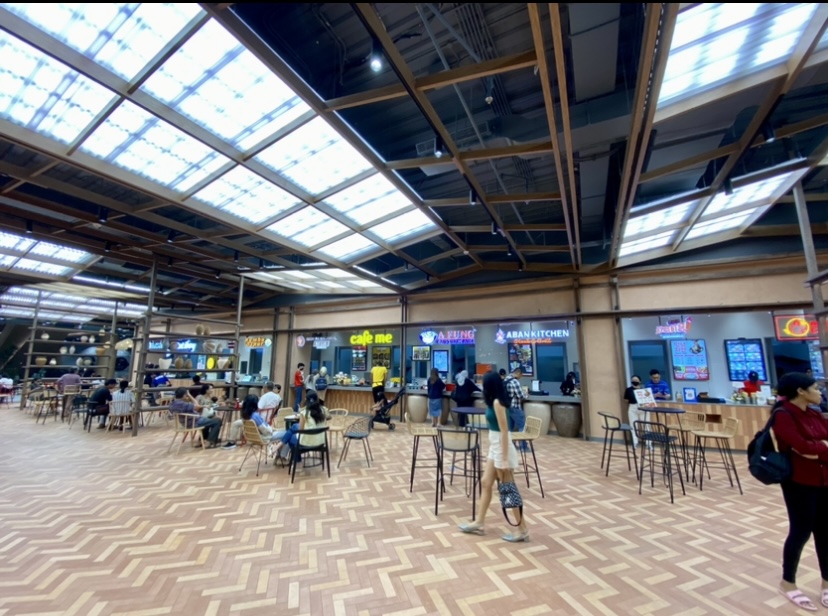 And right opposite there is a store with various Indonesian-themed goods: clothes, bags, souvenirs, small interior items.
Moreover, on the -1 level, you can find everything related to hygiene and cosmetics.
Currently open are Guardian, Sensatia, The Body Shop, and Watsons. The food court extends to the outdoor area as well.
You can walk along the building like an alley and choose a beverage or taste a French crepe.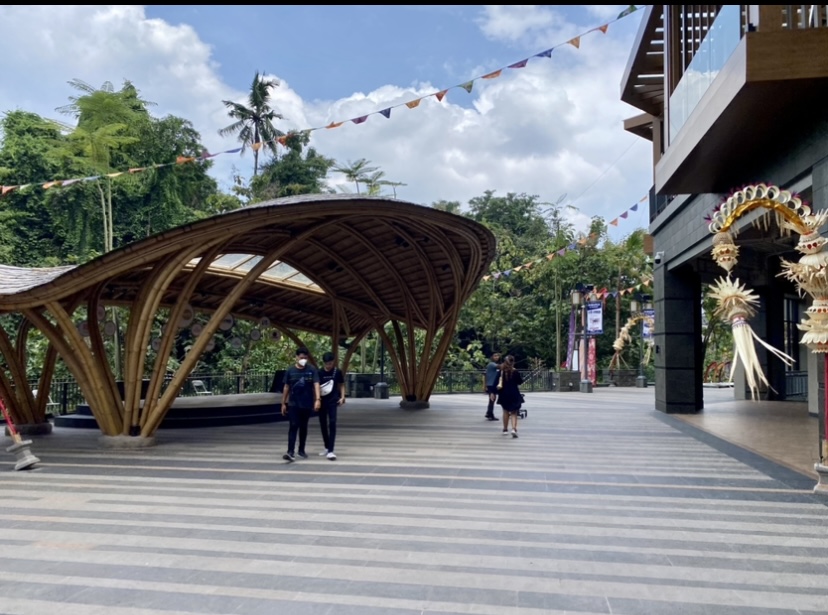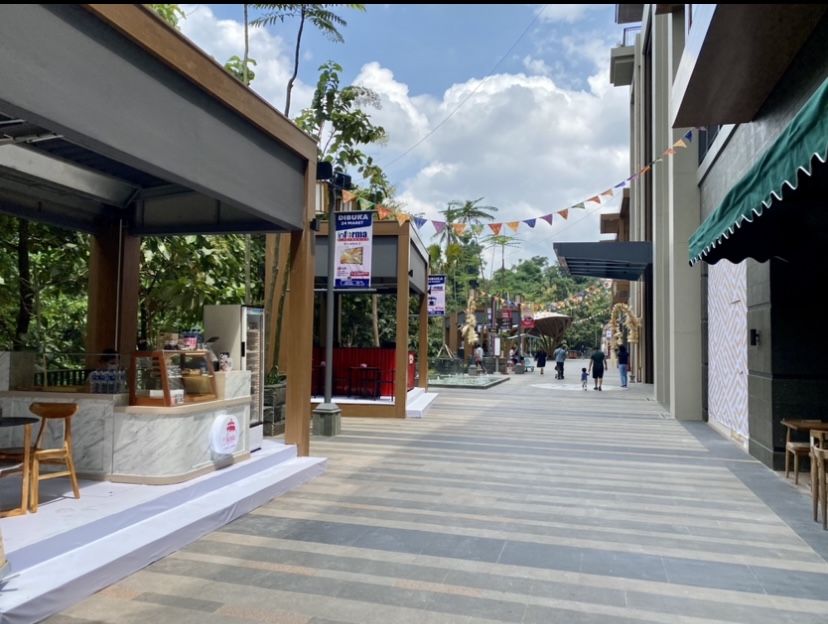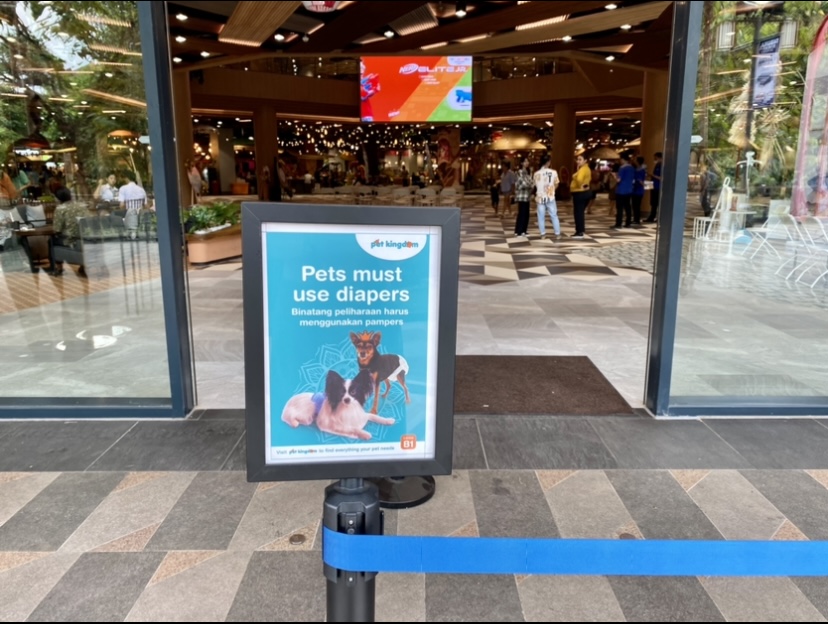 It's great to hear about the mini-amphitheater and the additional stage. It sounds like this place is set to become a multifunctional family entertainment center with various events and activities. The inclusion of such spaces can enhance the overall experience and make it a hub for community gatherings and performances.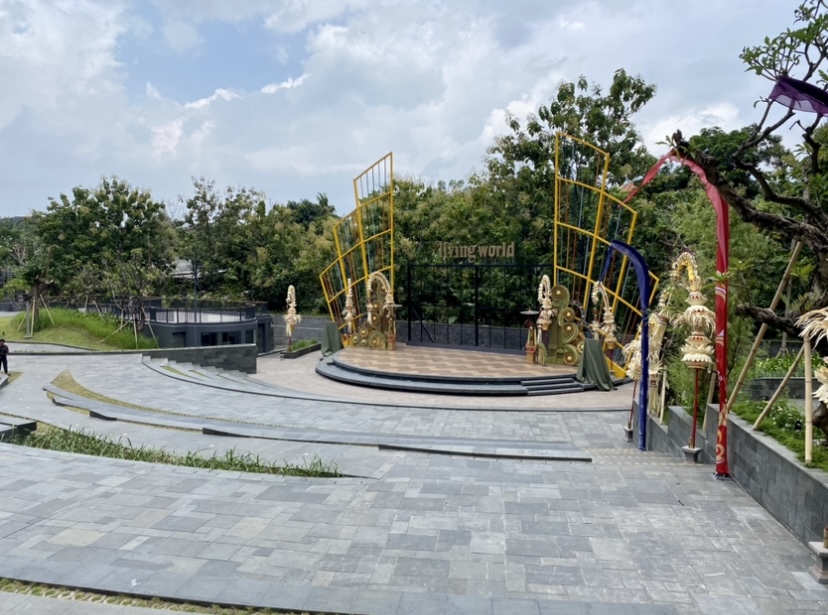 What else is missing?
So far there is not a single ATM or exchanger, but employees assure that everything will be on the second floor. In my rendezvous with the shopping center, I didn't notice a single bench or place to sit. There is also no grocery store - there are no plans for one.
In general, it is very comfortable in structure and navigation for visitors to the shopping center. It is fully covered, spacious and has a nice interior. It's much harder to get lost there than in Beachwalk or Galleria. It is made according to the layout of the malls we are used to: rectangular floors with shops on the sides. You can go there with your children, you definitely won't go hungry and won't languish from the stuffiness.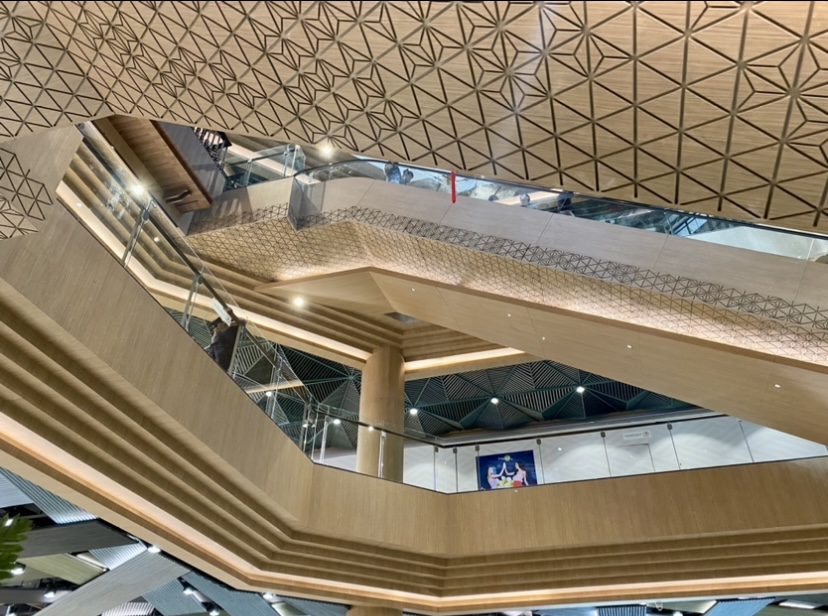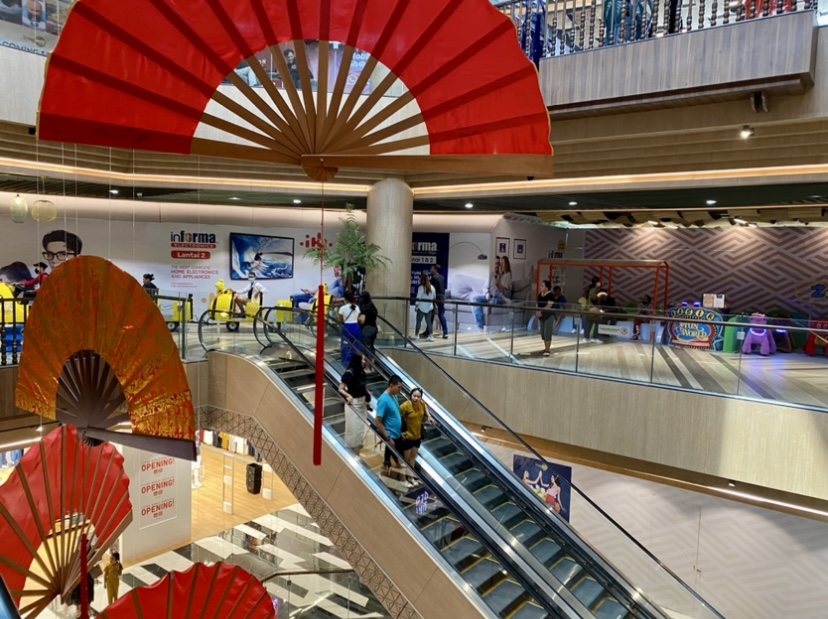 That's a valuable insight. The presence of well-known international fashion brands like H&M, Zara, Oysho, Bershka, and others in other shopping centers does offer a distinct advantage when it comes to shopping for clothing.
Living World seems to excel in its offerings for a family-friendly experience, including a cinema, a food court, and shopping for home items and Balinese souvenirs. It provides a well-rounded shopping experience, with a focus on local and unique items. Visitors looking for fashion items more aligned with a European style may still prefer malls with international fashion brands.