A large spa center offering rejuvenating skin and body treatments, a gym, sauna, pool, and cafe.
Review from a customer: "Good pool and decently equipped gym. The machines aren't the best, but you have everything you need for a proper workout. There's an area where you can work with your computer, as well as several tables at the poolside bar where you can enjoy food or drinks and admire the beautiful sunset sky. Clean changing rooms with lockers and showers (shampoo, conditioner, and shower gel provided, along with a hairdryer). Hot and cold indoor pools, sauna, yoga room, relaxation room, and possibly much more that I haven't seen yet. There are also water fountains in the gym. When you visit, you'll be given two towels, one small and one large. I recommend it!"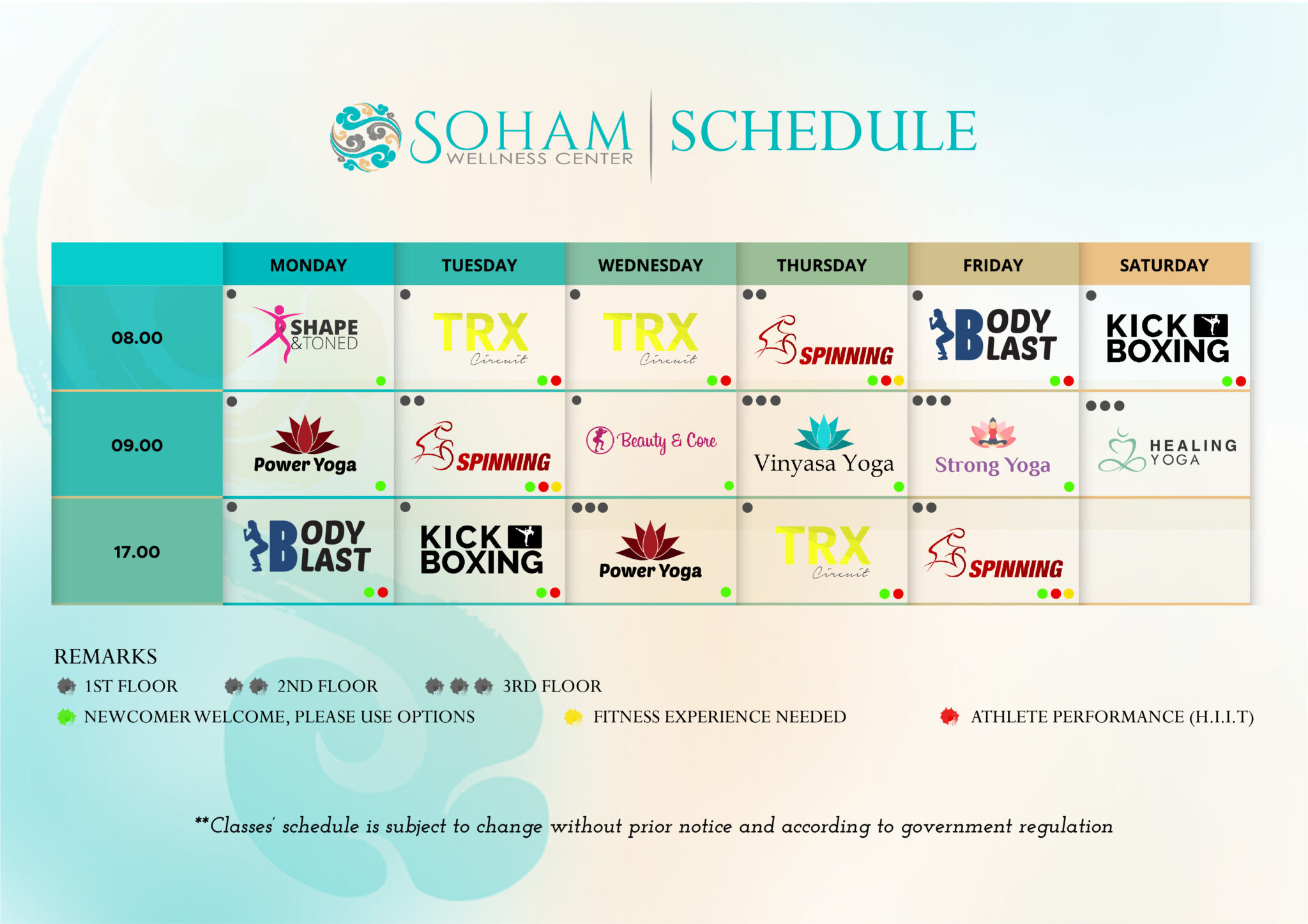 When you order procedures totaling over 500,000 rupiahs or purchase one of the subscriptions below, you'll gain access to the gym, sauna, hot and cold pools, steam room, complimentary water, and a 10% discount on procedures.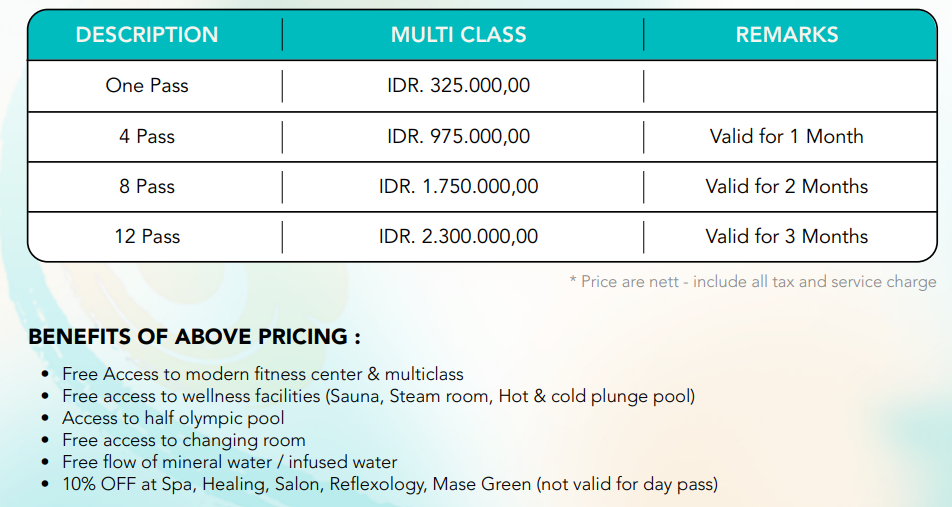 You can find detailed descriptions of the events mentioned above by following the link. We are open daily from 6:00 AM to 10:00 PM.
Schedule - Soham Wellness Center Spread over an area of about 2.500 sq meters, stylishly furnished in harmonious and peaceful surrounding. SOHAM Wellness Center is much more than a Wellness Center, it is the essence of wellness, a place where guest can find themselves again, forgetting for a while the pressure of hectic days to be finally masters of their time. Soham provide Multiclass, Yoga, Fight Center, Gym and Fitness Center, Healthy Cafe, Half Olympic Pool. We located at Jl. Lebak Sari No.7, Petitenget, Seminyak, Bali – 80119, Indonesia sohamwellnesscenter.com
Google Maps Soham Wellness Center · Gg. Stap No.7, Kerobokan Kelod, Kec. Kuta Utara, Kabupaten Badung, Bali 80361, Indonesia
Phone: 03614741616
Soham Wellness Center Spread over an area of about 2.500 sq meters, stylishly furnished in harmonious and peaceful surrounding. SOHAM Wellness Center is much more than a Wellness Center, it is the essence of wellness, a place where guest can find themselves again, forgetting for a while the pressure of hectic days to be finally masters of their time. Soham provide Multiclass, Yoga, Fight Center, Gym and Fitness Center, Healthy Cafe, Half Olympic Pool. We located at Jl. Lebak Sari No.7, Petitenget, Seminyak, Bali – 80119, Indonesia sohamwellnesscenter.com