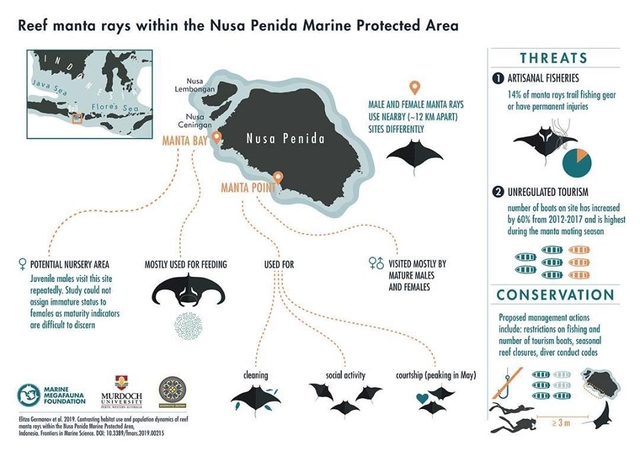 A report on the behavior of manta rays around Nusa Penida Island has been published by scientists from the Marine Megafauna Foundation (MMF) and Murdoch University in Australia. The document suggests limiting the number of vessels allowed at dive sites and making behavior rules mandatory for divers and snorkelers. Another proposed option is seasonal closure of Manta Point during the mating period.
The report, published in the journal "Frontiers in Marine Science," is based on evidence collected from photographs submitted by divers and other observers and recorded in the
mantamatcher.org
database over six years. The study identified 624 manta rays from almost 6,000 observation instances.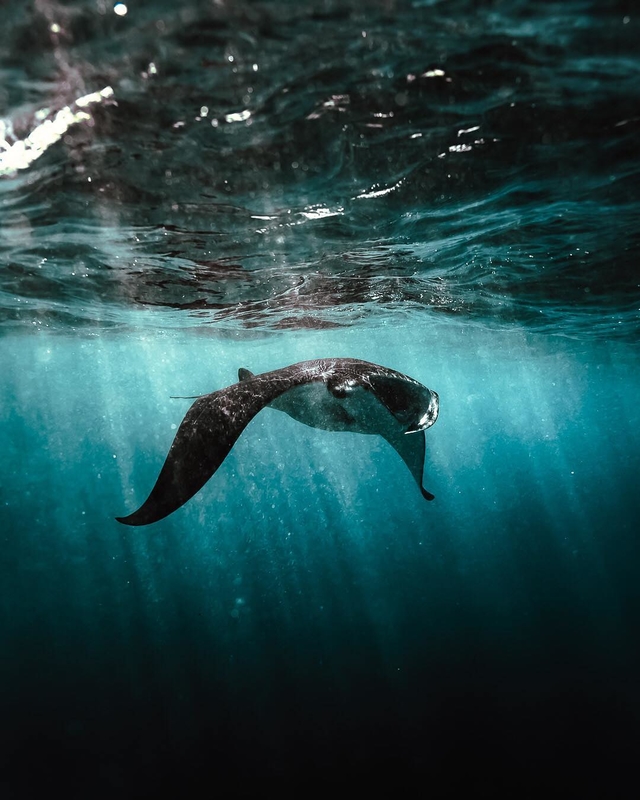 Scientists have determined that Manta Bay is primarily visited by juvenile, or young male mantas in search of food. Some of these mantas were as small as 1.5 meters in width. This information indicates that this area serves as a nursery and feeding ground for mantas.
"Where exactly mantas are born and grow is still puzzling us," says the lead author of the report, Elitza Germanov.
"It's crucial for us to know where these nurseries are located. They provide a safe space for the growth of young and vulnerable mantas away from predators."
It appears that mature male and female individuals prefer Manta Point, the second dive site located seven miles away from Manta Bay.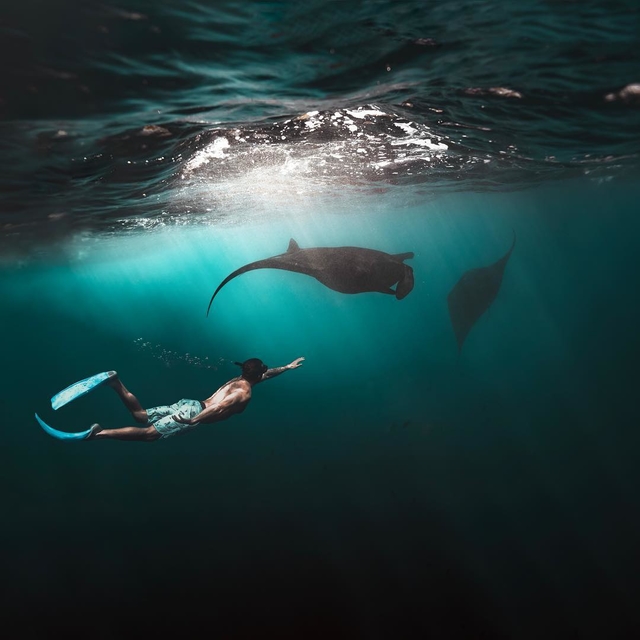 Mantas have been observed at Manta Point engaging in cleaning stations, communication, and courtship displays during their peak mating season, which reaches its climax in May.
Out of the 11 primary dive sites around Nusa Penida, Manta Bay and Manta Point are the most frequented by tourist boats. This increasing pressure from tourism can have a significant impact on the animal population.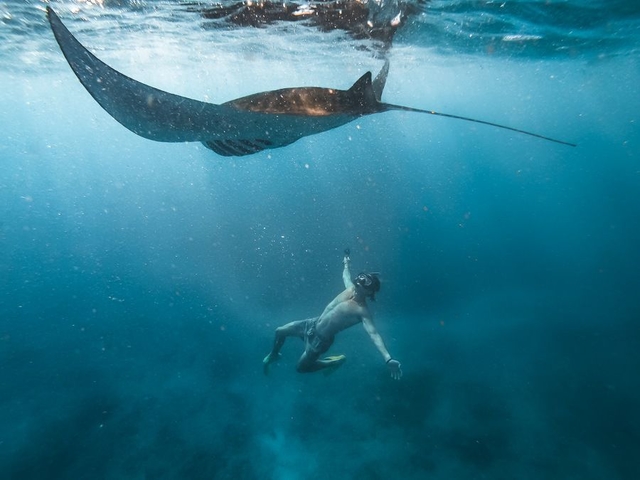 Mantas are a protected species in Indonesia, which ranks second in the world for manta tourism with an estimated annual revenue of $15 million USD. However, there are currently no regulations limiting the number of boats in manta habitats or strict rules governing diver-manta interactions.
"Large groups of divers and the noise from boat engines can cause chronic stress to these vulnerable animals," says Elitza.
"Tourists may interfere with the behavior of mantas during cleaning or mating if they get too close. This can have serious consequences for manta growth and physical condition."
According to the report, the average annual number of boats visiting these two dive sites has increased by 60% since 2012, reaching its peak during the manta mating season.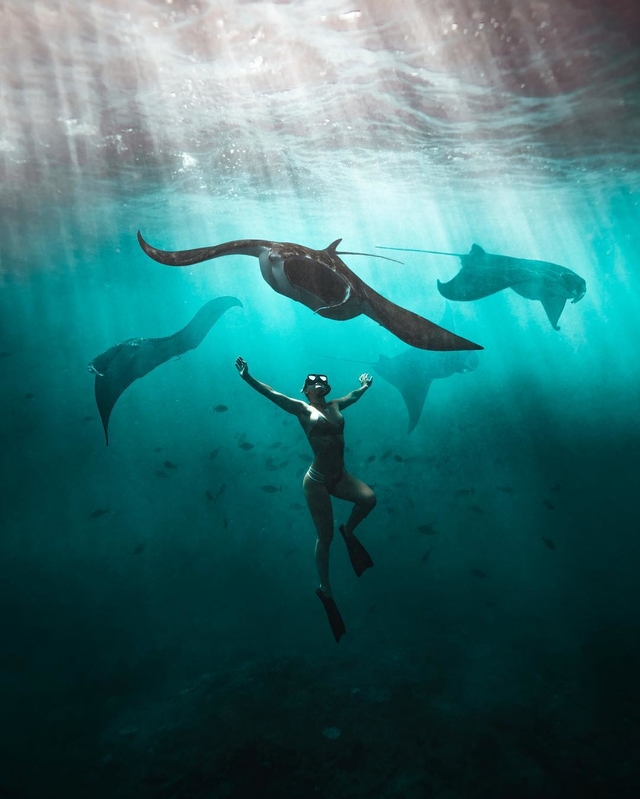 The report also notes that 14% of the surveyed mantas either had injuries caused by hooks and fishing lines or other traumas related to fishing gear.