Muscle beach club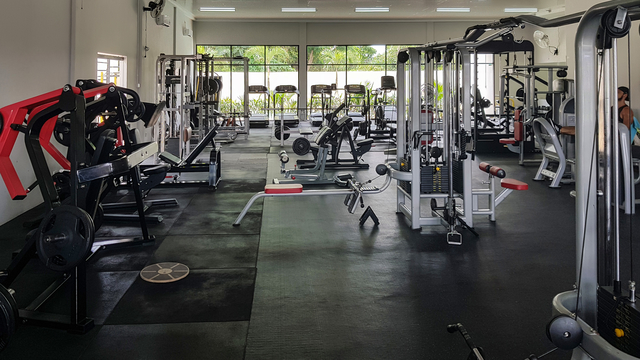 After the lease period, Jim Juice Yoga closed and relocated its equipment to another nearby location. The new space is brighter and equipped with an outdoor training area. There is also boxing equipment available.
Opening Hours:
7:00 AM - 9:00 PM daily
Membership/Single Visit Prices:
2 sessions - 160,000 IDR
1 week - 300,000 IDR
1 month - 500,000 IDR
2 months - 900,000 IDR
3 months - 1,200,000 IDR
6 months - 2,500,000 IDR
1 year - 3,500,000 IDR
Personal Training:
The gym has three foreign trainers.
12 sessions - 3,500,000 IDR for 2 months
24 sessions - 5,000,000 IDR for 4 months
36 sessions - 7,000,000 IDR for 6 months
50 sessions - 8 million IDR for 1 year
Equipment (Cardio Zone):
Climber
5 treadmills (DHZ, treadmill, total)
Curved treadmill (Fitness)
Spirit exercise bike
Rowing machine (Idachi)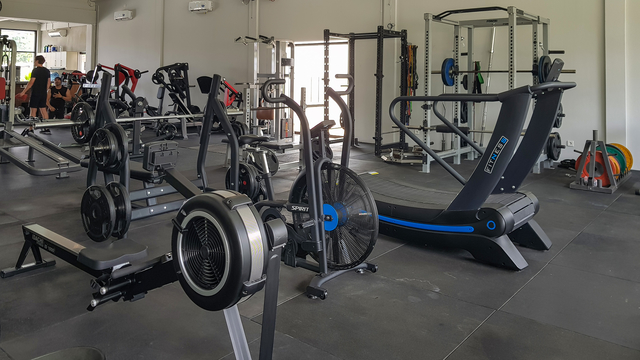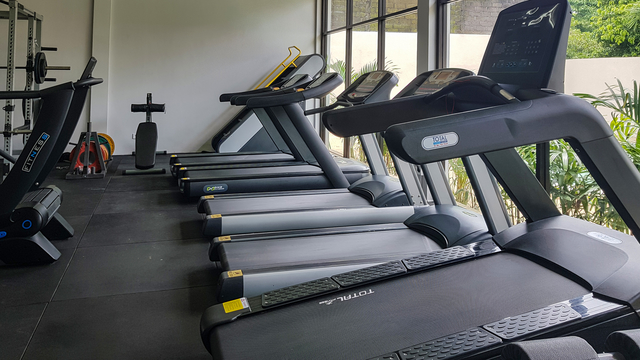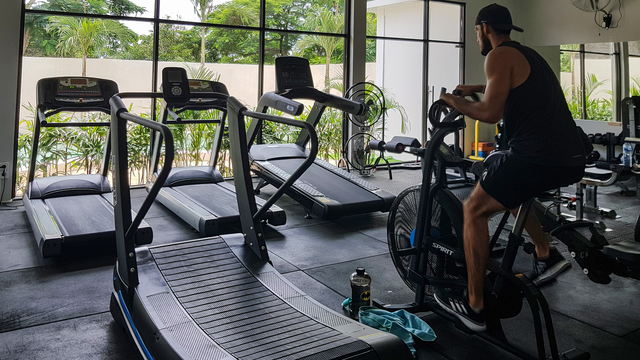 Equipment (Strength Training):
For Legs
Leg press calf raise (Star track)
Adductor (Techno Gym)
Abductor (Techno Gym)
Leg extension (Techno Gym)
Leg curl (Techno Gym)
Vertical leg press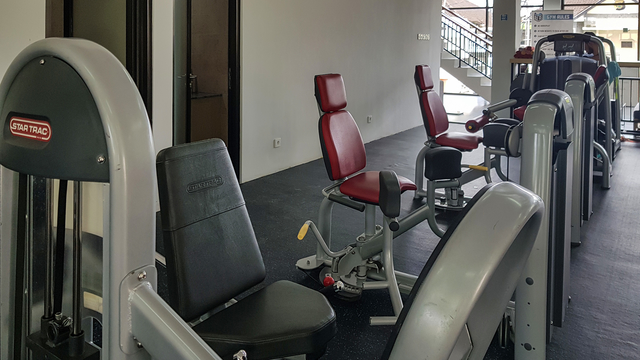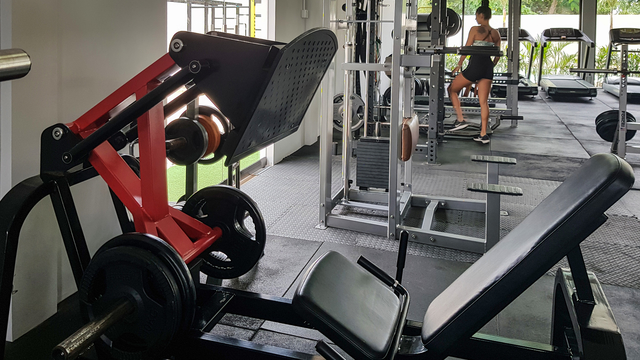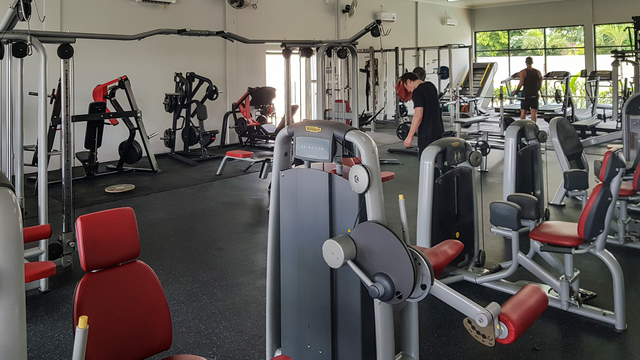 For Arms
Cable system
Pull-up bar
2 cable cross machines
2 low row machines
2 deltoid (shoulder) machines
2 upper pull machines
There are cuffs, but they are old.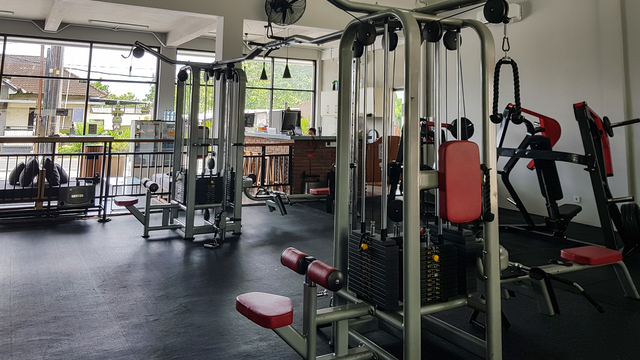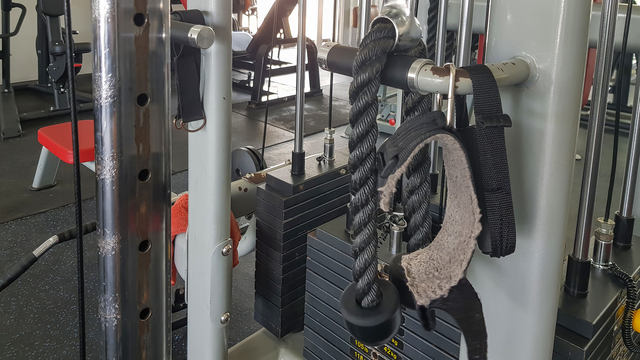 Fly pec front back
Chest press with weights
Shoulder press with weights
Front pull with weights
Assisted dip chin Life Fitness
Pull T bar with weights
Preacher curl with weights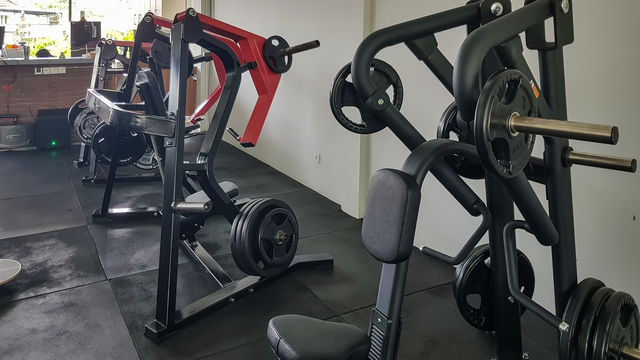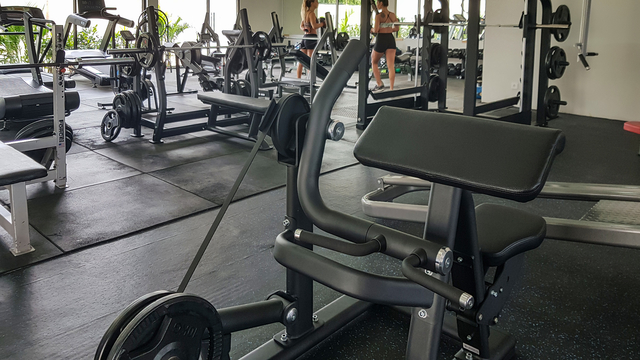 Equipment (free weights):
Dumbbells Force, scattered
2 2.5 4 6 7.5 8 10 12.5 15 17.5 20 22.5 25 27.5 30 35 40 45 50
Small dumbbells 1 and 2 kg each
6 unmarked weight plates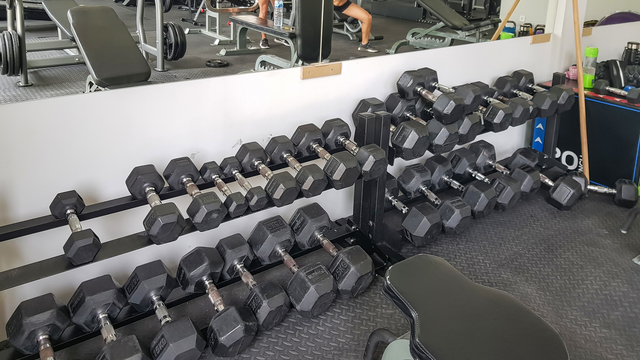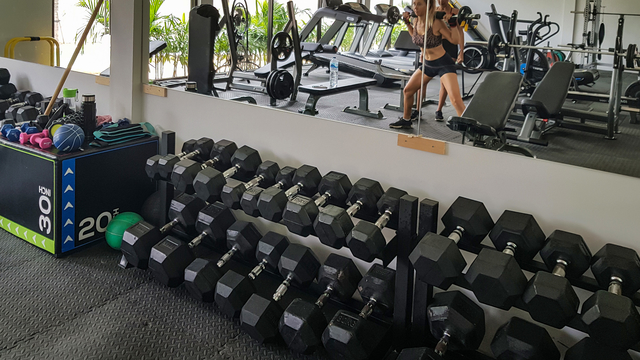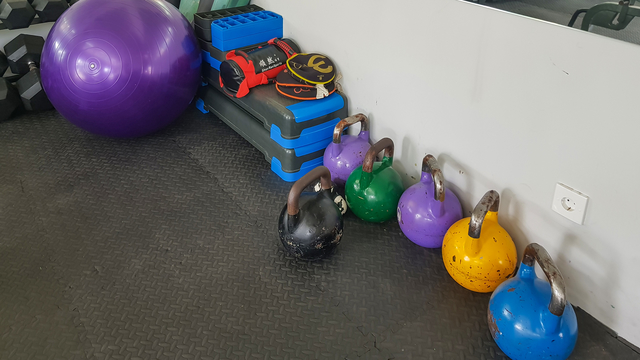 Roman bench
Leg press bench
3 adjustable benches
Preacher curl bench
1 Smith machine
2 power racks
2 flat benches for barbell
1 incline bench for barbell
1 decline bench for barbell
Various types of barbells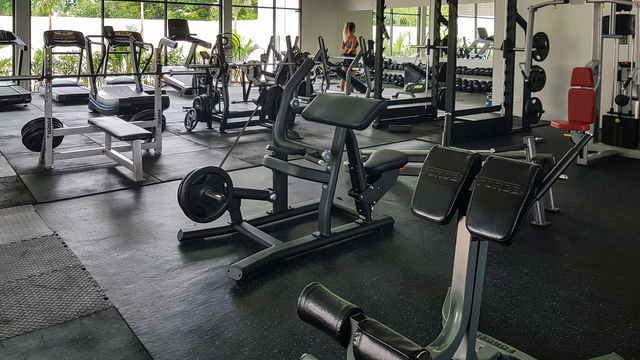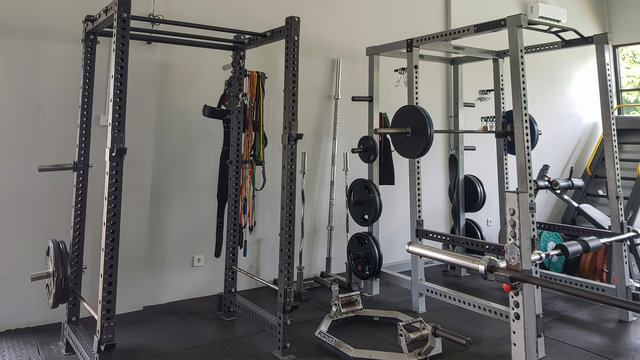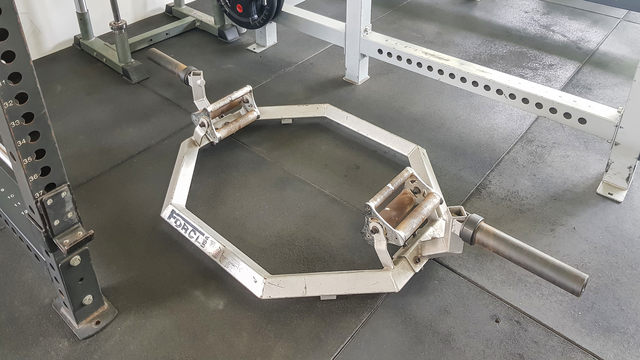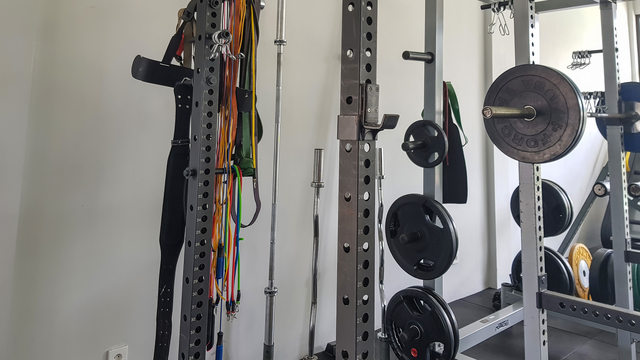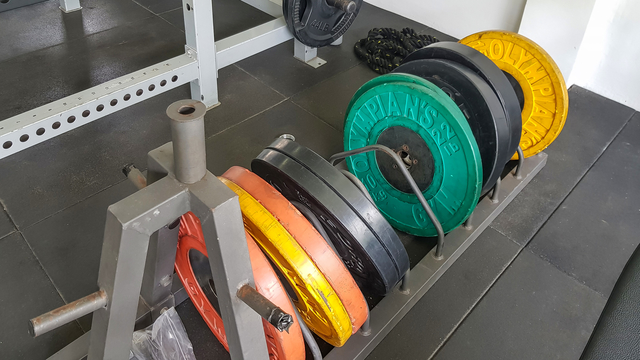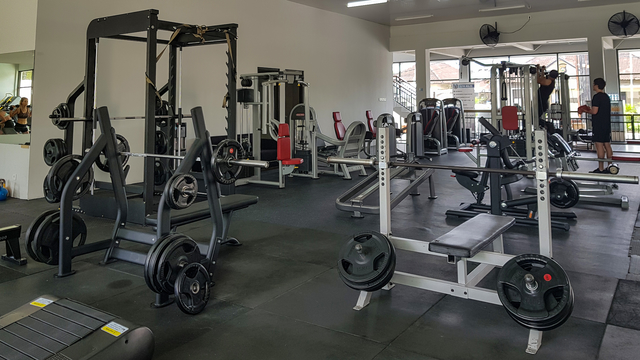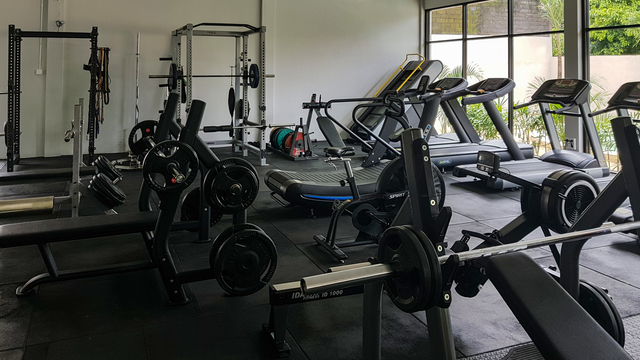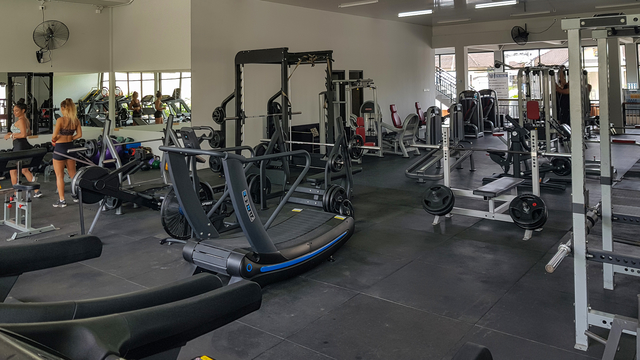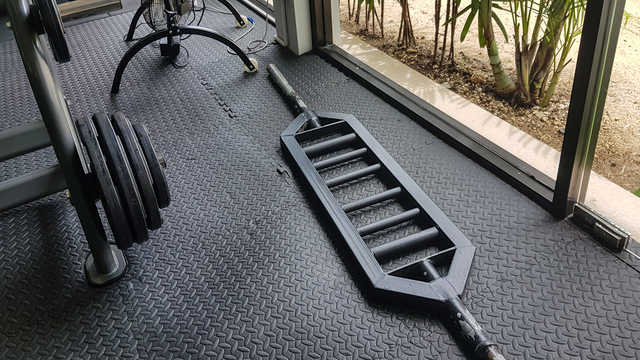 Push-up board in different positions
Pull-up bars
Yoga mats - quite old
8 yoga bricks
Fitball
Weighted balls 2 6 15 kg
Leg weights
TRX straps 1 set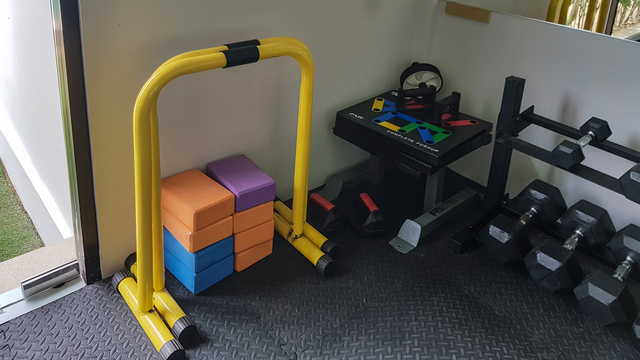 There is also functional and boxing equipment on the second floor of the gym.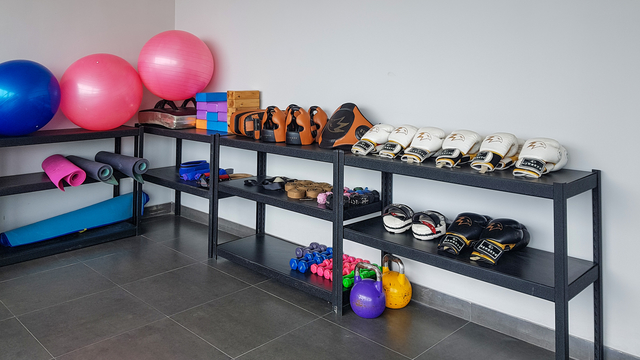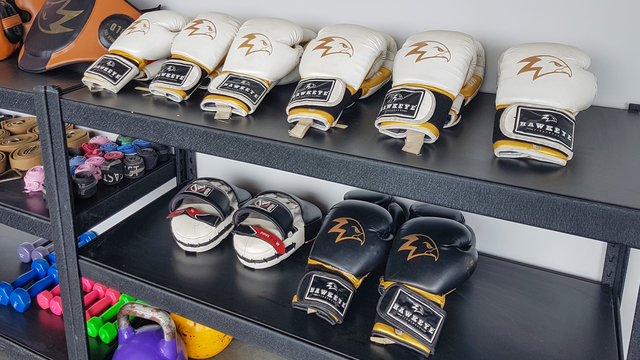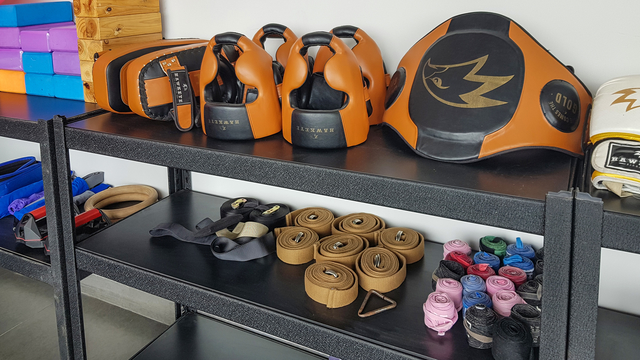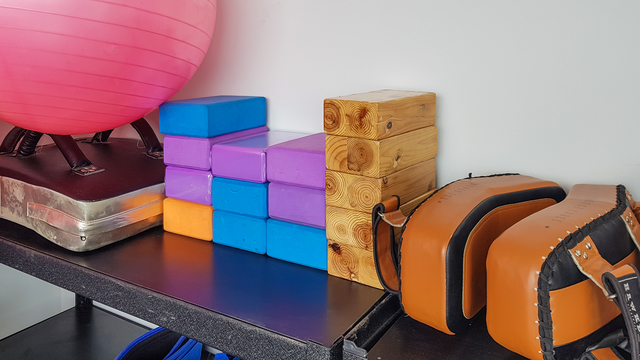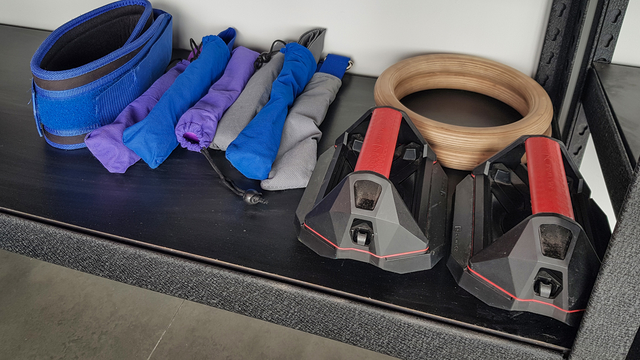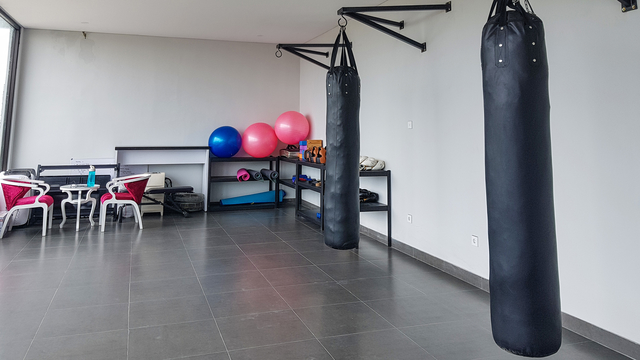 Pull-up bars on the outdoor platform.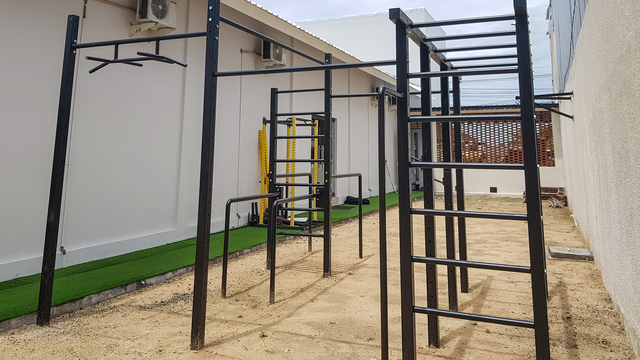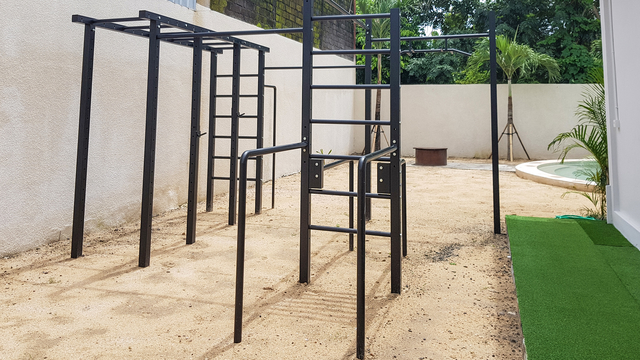 The equipment is visibly not new, but in very good condition. The seats are fresh without signs of wear or tears, and the weights move smoothly without sticking. Everything is well-maintained.
Shower facilities/lockers/safes:
There are 3 showers and 2 toilets. They are very clean and equipped with shower gel. There are also lockers with keys in the restroom. There is no separate changing room. Changing is suggested in the restroom.
Group classes:
Not available.
Pool:
There is one, but it's currently not in use.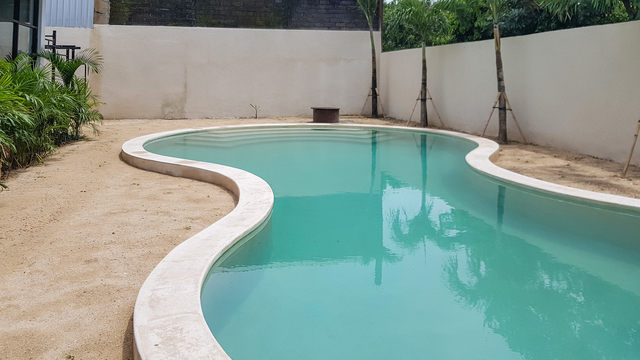 Additional amenities:
There is a water cooler in the gym. Small towels are provided, but they are really tiny and quite worn, likely inherited from the previous gym.
Clientele:
Mainly foreigners, expatriates living in Bukit.
Cleanliness:
The gym is very clean; everything is swept, and the equipment is well-maintained.
Cooling and air conditioning:
The gym is equipped with air conditioning and fans, which provide a comfortable workout environment. However, the second-floor area is currently quite stuffy as the ventilation system has not been installed yet.
Music:
Enjoyable, energetic international pop music is played.
Café:
There is a simple café serving coffee, tea, protein shakes, freshly squeezed juices, and coconut water.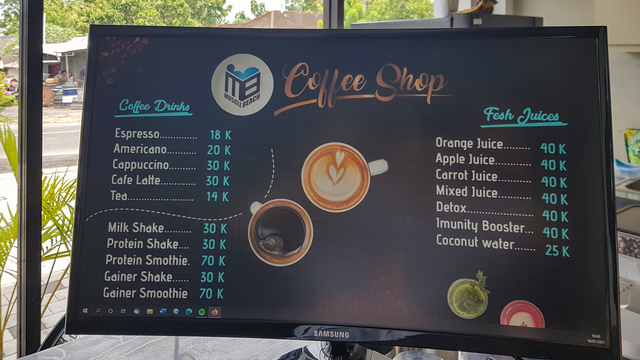 Shop:
Not available
Parked:
Good, spacious parking area with plenty of space for cars and bikes.
Drawbacks:
No ellipticals and insufficient stationary bikes. Inconvenient changing facilities in the restroom. Very old towels that you might not want to use. Old yoga mats and equipment cuffs. It's better to bring your own if you use them.
Advantages:
Clean, fresh, well-lit gym with an adequate amount of equipment in good working condition. Reasonable prices for sessions. Suitable for those looking for a gym in the mid-range segment. Currently, there are very few people working out, so it's quite spacious.