Planning your vacation, researching Bali through videos, and arranging for someone to take care of your pets while you're away are all excellent steps to prepare for your trip.
However, it's also essential to calculate your financial expenses before your journey. This is especially crucial if it's your first trip because even if you have prior travel experience, you shouldn't rely solely on it since the world is constantly changing. Infrastructure develops, and prices rise. In this article, we will break down the main expense categories to consider.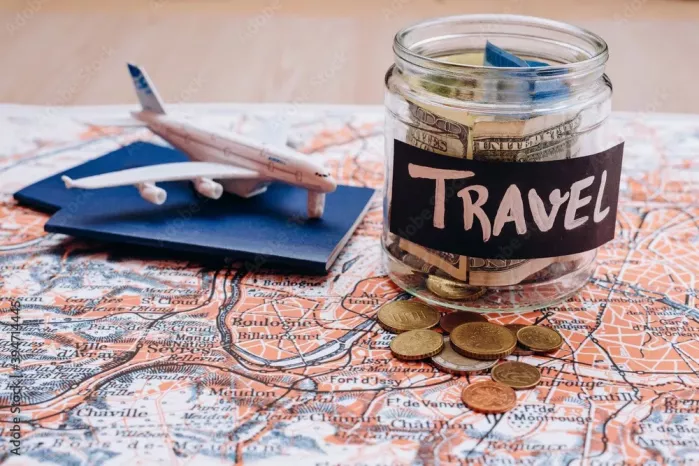 Of course, it's all individual, and you should consider your personal preferences and comfort level. Be prepared for the fact that if you are traveling for an extended period, your expenses will be higher in the first few months than in the subsequent ones. It takes time for adaptation and finding better options. Extended trips are always more cost-effective.
As an example, let's talk about the budget for a short two-week vacation and a long-term visit for two months. We haven't included expenses for plane tickets and visa processing (only for visa extension) in these calculations since you'll spend that money before the trip.
Housing
Housing options for a short vacation
For a two-week vacation, accommodations are often considered in hotels or guesthouses. Prices depend on the region's location and star rating. You can find hotel selections in various Bali areas on the forum:
1. High budget from 15.400.000 idr ($1.030), accommodation for 2 people, 5 hotels*:
2. For a moderate budget starting from $505, you can find 3-star and 4-star hotels suitable for two people:
3. For a minimum budget starting from $185, guesthouses that can accommodate two people are available:
Housing for long-term rentals
Choosing accommodation can be a challenging task, and an article on our forum with tips on finding a home will help you; be sure to read it.
The cost of accommodation is influenced by seasonality and your luck.
Prices for accommodation vary
. You can rent a villa for a small amount or a significant amount. Let's look at the minimum prices and the average cost level for different types of accommodation. You can familiarize yourself with all the areas in this
article
.
So, several factors influence prices:
- Seasonality.
- The number of intermediaries. Try to find direct contact with a local owner.
- Long-term rentals of a year or more.
When renting, pay attention to the services included in the price and the services for an additional fee. For example, cleaning is usually included in all types of accommodation, either twice a week or daily. Electricity is not always included in the price.
The average monthly electricity cost is about 700,000 IDR (~$80).
Let's consider approximate prices for accommodation in different areas:
CANGGU, UMALAS
This is the most popular area. Renting for a month is always more cost-effective because for rentals of less than a month, the cost is calculated on a daily basis.
| | | |
| --- | --- | --- |
| | | |
| | From 4,500,000 to 8,000,000 IDR (~$300 - $530)  | The cost varies depending on the proximity to the beach, services provided, ratings, and the novelty of the accommodation. |
| | From 9,000,000 IDR (~$580) | It can be in traditional Balinese style or modern. |
| | From 6,000,000 IDR (~$400) | Electricity is not always included in the price. Studio room with a balcony. |
| | From 20,000,000 IDR (~$1,300) | A two-bedroom villa in a modern style. |
KUTA, SEMINYAK, JIMBARAN  
A great place for your first surfing lessons. In these areas, prices can be 15-20% lower than in Canggu. You can even find options that are twice as cheap, depending on your search skills.
| | | |
| --- | --- | --- |
| | From 3.000.000 idr (~195$)  | Without extra space, a room of 18m2. |
| | From 6.000.000 idr (~390$) | A two-bedroom house with a living room and kitchen. |
| | From 12.000.000 idr (~776$) | A rare find - a simple one-bedroom villa in Seminyak. |
BUKIT: ULUWATU, UNGASAN
On the Bukit, the cheapest area is considered Ungasan (due to its distance from the beach). This area also has a higher local population, making it less developed. Uluwatu is popular among surfers and is closer to the general infrastructure. The terrain in this area is hilly, so you can find villas with stunning views and even infinity pools.
| | | |
| --- | --- | --- |
| | | Simple room with a bathroom |
| | From 8,000,000 IDR (~520$) | Two-bedroom house with a children's room and a living room combined with a kitchen. |
| | From 7,000,000 IDR (~454$) | |
| | From 12,000,000 IDR (~776$) | Two-bedroom villa in a modern Balinese style. |
NUSA DUA
It is considered a premium area with beautiful white sandy beaches and calm ocean. The first line from the ocean is filled with many hotels. It's a good place for stand-up paddleboarding, novice surfers, and relaxing on the beach.
| | | |
| --- | --- | --- |
| | From 4.500.000 idr (~300$) | Mostly very beautiful well-groomed territories. |
| | From 8.000.000 idr (~520$) | Nice cozy studio with a large bed. |
| | From 15.000.000 idr (~970$) | Two bedrooms, gym, walking distance to the beach with a communal pool. |
SANUR
Ideal for couples with children and an average budget.
| | | |
| --- | --- | --- |
| | | |
| | From 4.500.000 idr (~ 291$) | A small, single room with a workplace. |
| | | A small single villa with an open living room. |
UBUD AND GIANYAR
Ubud is located in the heart of the jungle. There are mostly private cottages and villas, but there are also complexes. It's a hub for spiritual practices, yoga studios, and sacred springs.
| | | |
| --- | --- | --- |
| | | A modern building with simple rooms or in Balinese style. |
| | From 6.000.000 idr (~388$) | Balinese two-bedroom house. |
| | From 8.500.000 idr (~549$) | One-bedroom villa with a Balinese-style pool and an open kitchen. |
Rent a bike or taxi
This article outlines expenses that vary depending on your preferences. The cost of renting a scooter depends on the year of manufacture and model.
The most popular ones are Honda Vario, Scoopy, and Yamaha Nmax. Vario starts at 1,000,000 IDR (~65$) per month, Scoopy at 1,300,000 IDR (~85$), and Nmax at 1,700,000 IDR (~110$).
Short-term rentals are available at
Balimotion
: Vario at 65,000-90,000 IDR (~4-6$) per day, Scoopy at 65,000-80,000 IDR (~4-5$), Nmax at 120,000 IDR (~7.5$).
For example, the common choice for tourists is the Yamaha Nmax with a maximum monthly fuel cost of 200,000 IDR.
Parking in most popular tourist areas is also paid, approximately 50,000 IDR (~3.30$) per month.
So, the total cost for scooter rental is as follows: two weeks of rental - starting from 118$, one month - starting from 126$.
A single trip on a motorbike taxi (within your area) costs between 25,000 and 40,000 IDR. A single car taxi trip (within your area) averages between 50,000 and 100,000 IDR (3.30-6.60$). Between regions, it's typically 200,000 - 250,000 IDR (13.3-16.7$).
Let's calculate two trips to the airport and one round-trip taxi ride per day. Total: 1,900,000 IDR (122$) for two weeks.
Food
This is a part of expenses where you shouldn't skimp. The budget for food depends on your personal preferences and habits. Indonesian food in warungs (local eateries) includes dishes like rice with vegetables or chicken, or noodles, which typically cost between 35,000 and 50,000 idr per meal. This includes the main dish and a drink.
Bali offers a wide range of gastronomic options with varying price ranges. In popular cafes and restaurants serving European cuisine, a dish can cost anywhere from 50,000 to 150,000 idr, and a drink may be around 15,000 idr. Many establishments also add a 10% service charge.
Cooking at home doesn't always turn out to be cheaper because familiar tourist products in supermarkets are relatively expensive. Saving money is possible when shopping at local markets, but we won't factor that in, as it's more suitable for long-term residents on the island.
In summary, one meal can cost between 35,000 and 93,500 idr. Calculating for three meals a day, you'd spend between 105,000 and 280,500 idr (approximately $7.60 - $18.70) per day
Visa extension and insurance
Visa extension is only relevant for long-term stays of 30 days or more. Depending on the type of visa, whether it's a Visa on Arrival (VOA) or a tourist visa (211), the extension cost will range from 500,000 to 800,000 idr (approximately $33-53) after one month for VOA, and 2,600,000 idr (around $178) for extending a 211 visa after two months.
If you enter Bali on a VOA, after one extension, it's mandatory to leave Indonesia.
Insurance typically costs between $30 to $50, depending on the company and coverage options.
So, for a four-month stay (which is an average duration), the total insurance cost would be around $230, excluding the cost of obtaining a visa or visa extension in advance.
Communication, Internet
A Telkomsel SIM card with 30GB of internet typically costs around 130,000 IDR ($9). Adding an additional 15GB of mobile internet per month costs an average of 80,000 IDR ($5).
So, the total cost for the SIM card and mobile internet would be 130,000 IDR ($9) for two weeks and 210,000 IDR ($14) for the first month.
Entertainments
This section of expenses also depends on your personal plans. The standard set of entertainment on Bali includes surfing, massages, and some of the best sunsets on Earth. However, most of these activities come with a price tag. Even parking right at the entrance to the beach and watching the sunset may be subject to fees.
Here are some approximate costs for common activities:
Surfing lessons at a school: Starting from $50 for one session. Local instructors charge around 200,000 - 300,000 IDR ($13-20) per lesson, plus surfboard rental at approximately 100,000 IDR ($7).
Traditional massage at a mid-range spa: Around 120,000 - 200,000 IDR (~$8 - $13). This is a must-try experience in Bali.
Excursions to waterfalls, hiking up Mount Batur, trips to neighboring Nusa Penida Island, and exploring other parts of Bali are recommended regardless of the duration of your stay. Entrance fees to popular waterfalls range from 35,000 to 125,000 IDR. Climbing Mount Batur starts at $29, boat tickets to Nusa Penida Island cost around $22 round-trip, and snorkeling trips start at $37.
For example, if you plan to have two surfing lessons and one massage per week, your expenses could range from a minimum of $45 to a maximum of $70 per week. You can add additional costs for excursions or waterfall trips as needed.
| | | |
| --- | --- | --- |
| | | |
| Surfing and massage minimum price | | |
| Surfing and massage maximum price | | |
| Waterfalls (Sekumpul and Leke Leke) | | +Banyumala Twin Waterfalls+Aling Aling+Tukad Sempung ~16,70$  |
| | | |
Here's the ranking of cost estimates for two weeks and four months based on different expense categories:
Two Weeks:
Minimal Cost: ~$540

Includes guesthouse, scooter rental, basic food, visa extension, and surfing.
Average Cost: ~$895
Includes apartments or house rental, scooter rental, better food options, and both massage and surfing.
Above Average Cost: ~$2,130
Includes villa accommodation, scooter or taxi, dining at higher-end places, and additional entertainment.
Four Months (Monthly):
Minimal Cost: ~$880
Includes guesthouse, scooter rental, basic food, visa extension (three times), and surfing.
Average Cost: ~$1,175
Includes apartments or house rental, scooter rental, better food options, massage, and surfing.
Above Average Cost: ~$3,200
Includes villa accommodation, scooter or taxi, dining at higher-end places, and additional entertainment.
Thus, you can make an estimate of the approximate amount you will need for your stay on the island of Bali, based on the provided examples of accommodation, food, and entertainment costs. Of course, don't forget about unplanned expenses, spending on alcohol, beach loungers, souvenirs, and so on. So, if your budget allows, it's better to have more money with you than to deprive yourself of enjoyment during your vacation.