This selection is dedicated to the most beautiful and relatively affordable hotels with stunning infinity pools right in the middle of tropical jungles or rice fields.
Pita Maha Resort & SPA
The spa complex Pita Maha Resort & SPA is located in a natural landscape with magnificent views of the Campuhan River. The restaurant overlooks the valley, and the food is prepared from ingredients (fresh fruits, vegetables, and spices) grown in the hotel's local garden. Ponds with lotus flowers, beautiful gardens, and well-kept trees... this place nurtures an atmosphere of love and friendship. Within walking distance from the hotel, you can find: Gaya Art Space Gallery, Neka Art Museum, Blanco Museum, Puri Lukisan Museum (Palace of Paintings), Taman Saraswati Temple, and the Ubud Botanical Garden.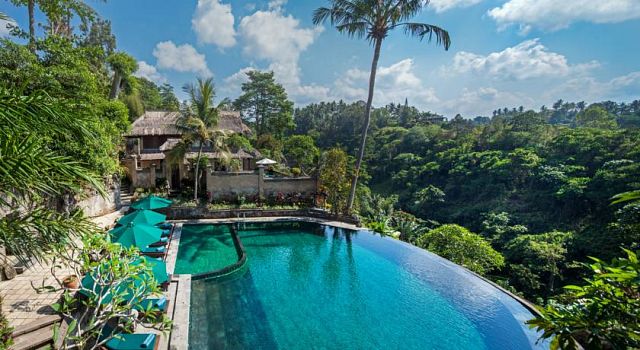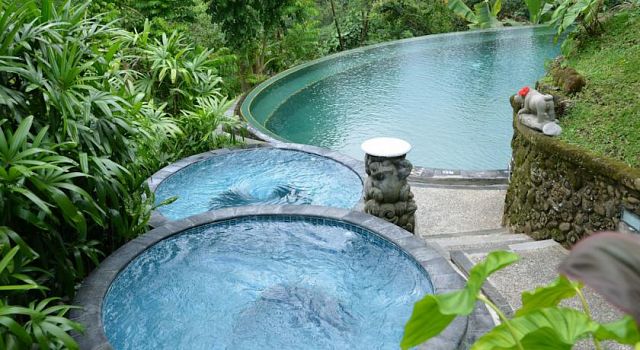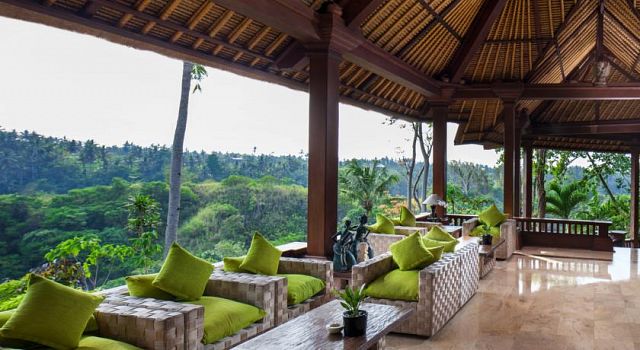 Puri Wulandari - A Boutique Resort & Spa
Nestled in the heart of the jungle, radiating tranquility and silence, is the picturesque Puri Wulandari - A Boutique Resort & Spa. The vast hotel grounds can be traversed using golf carts. The beautiful natural surroundings and convenient proximity to attractions such as Lobong Culinary Classes, Alila Ubud Gallery, and Kuluk Gallery make this hotel particularly appealing.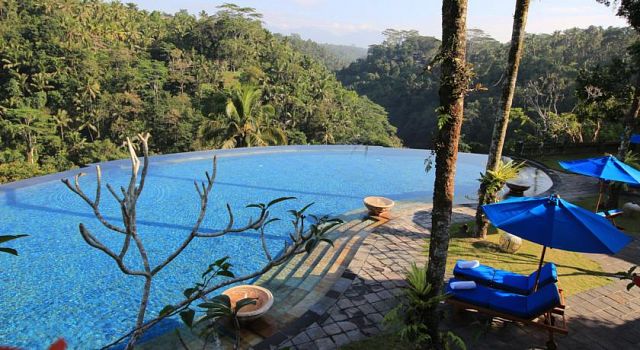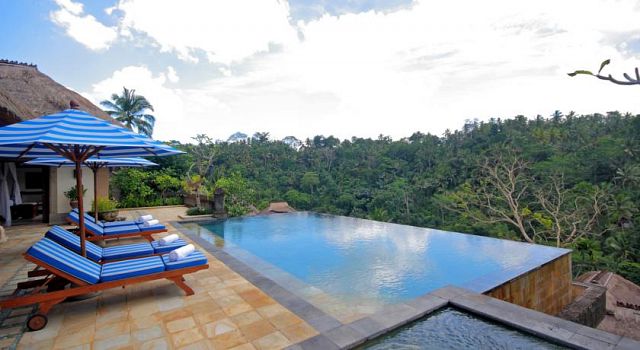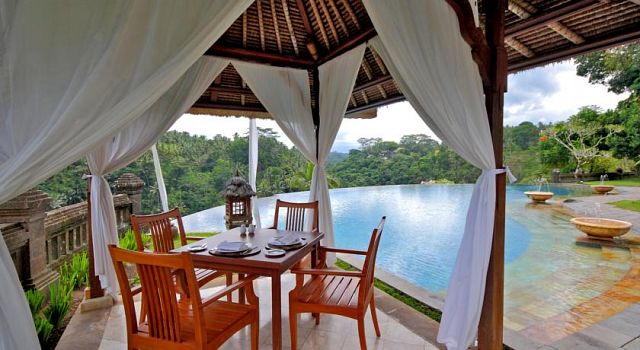 Puri Sebali Resort
An enchanting hotel with mesmerizing views of the rice terraces right from the infinity pool, and within walking distance from the hotel, you can find the Ubud Botanical Garden, while the Monkey Forest is a 20-minute drive away. This charming and cozy hotel allows you to immerse yourself in the atmosphere of nature and make your stay unforgettable.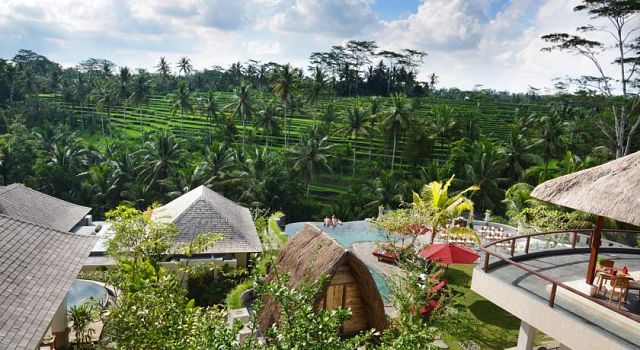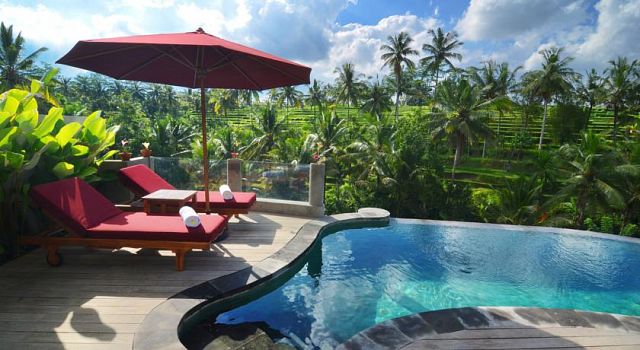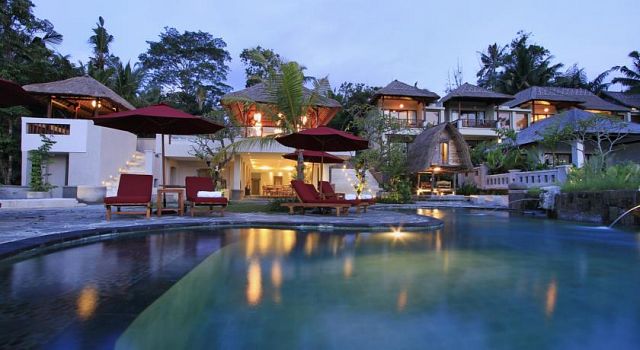 Blue Karma Resort
From the windows of the Blue Karma Resort, you can contemplate the beauty of the tropical garden and enjoy the feelings of blissful tranquility and freedom right from your bed. The infinity pool overlooking the jungle allows you to fully immerse yourself in a state of relaxation and serenity. The hotel offers an excellent combination of price and quality.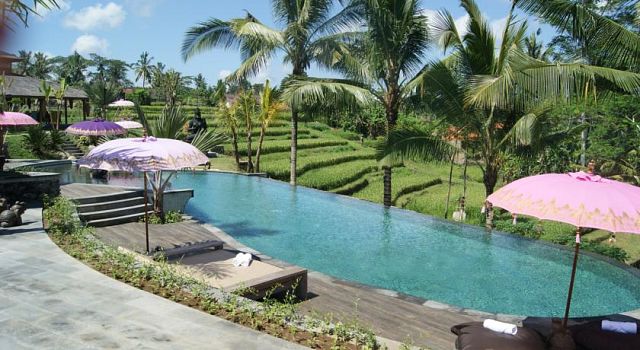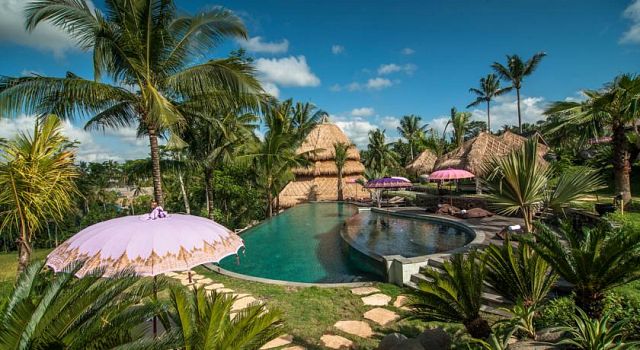 Wapa di Ume Resort & Spa
Wapa di Ume Resort & Spa is conveniently located, just a 5-minute drive from the center of Ubud. Guests can enjoy traditional Balinese villas with views of the rice fields, several cascading pools, and of course, the enchanting view from the infinity pool overlooking the tropical jungle. Within walking distance of the hotel, you'll find Ubud Botanical Garden, Seniwati Art Gallery, Puri Lukisan Museum (Palace of Paintings), Taman Saraswati Temple, Ubud Royal Palace, and Ubud Market.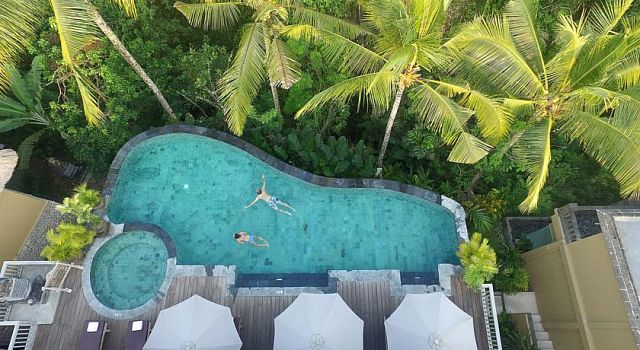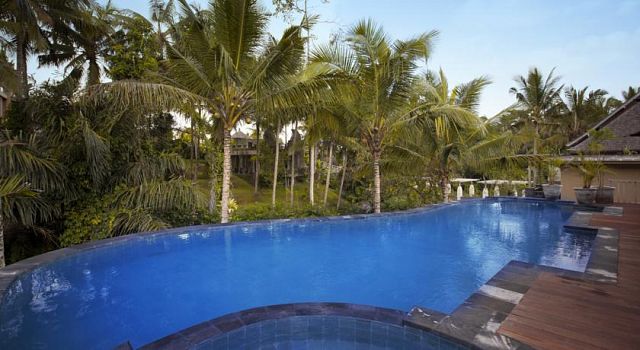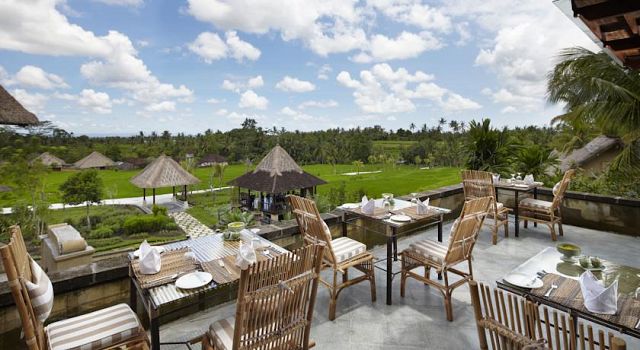 Villa Kalisat
While this villa doesn't have an infinity pool, we've included it in the overview due to its incredible ambiance. Kalisat is located in a traditional Balinese village on a hillside overlooking the Petanu River gorge. The villa features a panoramic lounge, two outdoor pools, and a private spa. It's a charming, atmospheric hotel in the heart of Bali's wild and unexplored jungles.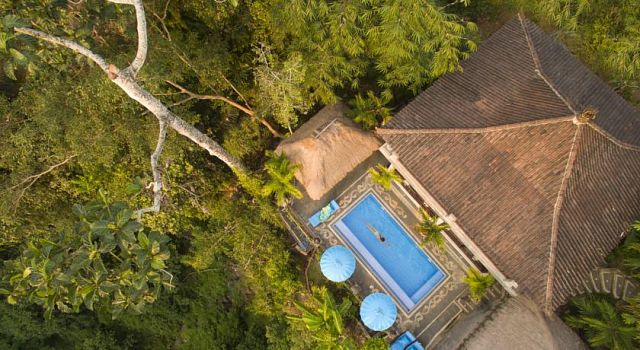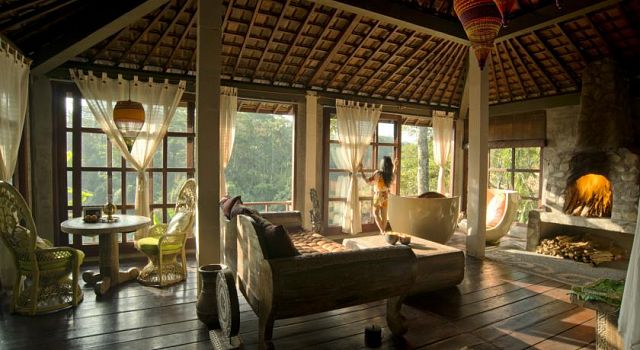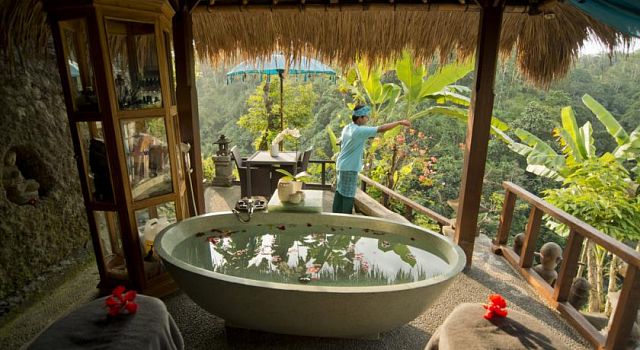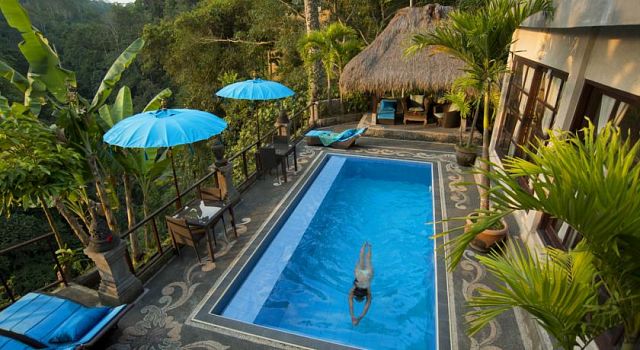 Adiwana Dara Ayu Villas / Hanging Gardens of Bali
This is a trendsetter when it comes to infinity pools in the jungle. Its design resembles Balinese rice terraces, which might be why it looks so harmonious.