W Bali - Seminyak
5 stars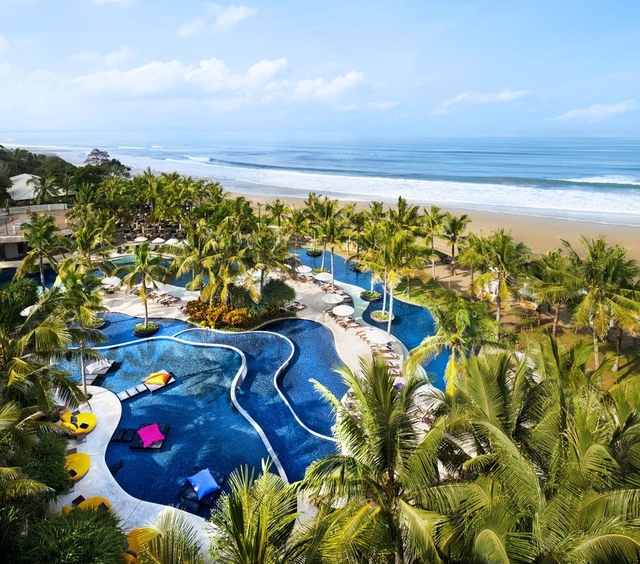 The beach is just a 1-minute walk away. Guests have access to a large outdoor pool, a spa center with a full range of services, free valet parking, and a 24-hour concierge desk. The W Bali - Seminyak complex is located among fashionable restaurants and bars.
The spacious rooms have balconies with views of the garden or the sea. Guests have access to an iPod docking station, DVD player, and a flat-screen TV. Additional amenities in the villas include a separate entrance and a private pool.
Guests can visit the fitness center, and yoga sessions can be arranged upon request.
The W hotel villa offers an excellent alternative to renting a house; it provides a sense of privacy while allowing access to shared areas if desired. The common pool area is not crowded, and there are few children. The fitness center is small.
The property has a large, well-maintained, and beautifully landscaped territory, all designed in a very stylish manner.
Delicious breakfasts are served, and there are three restaurants on-site.
Restaurants, cafes, and clubs for the evening are within walking distance.
The spa is truly amazing and worth the cost.
The friendly staff is attentive and can fulfill any request. The service is impeccable, and the staff seems to anticipate your needs. You can practically stay within the hotel without needing to venture out if you wish.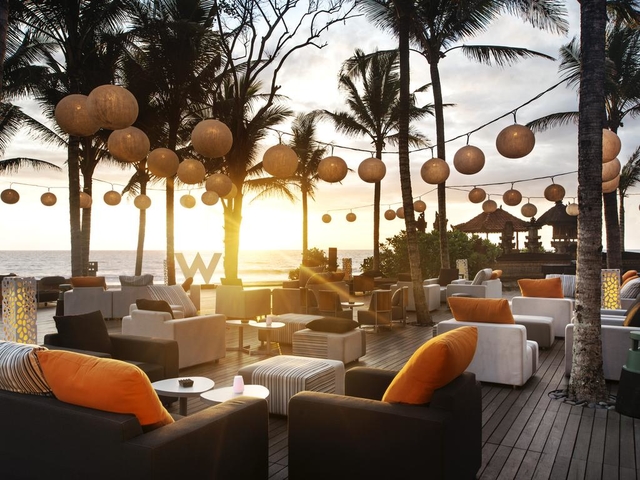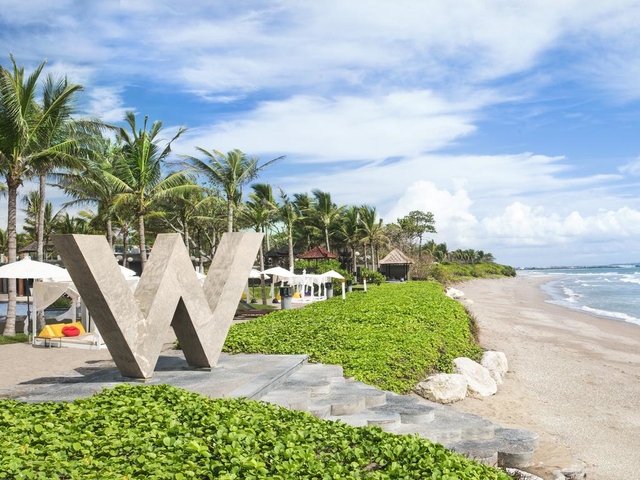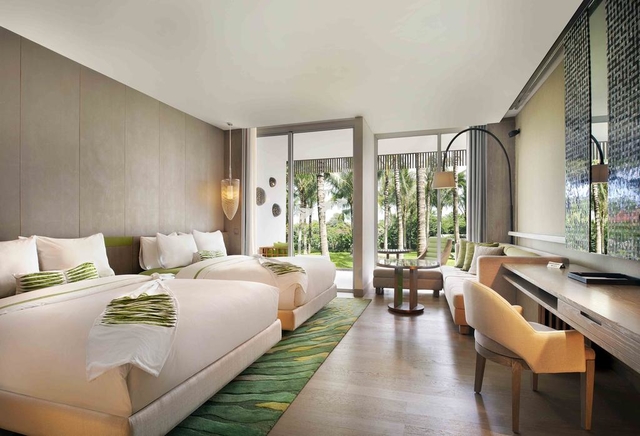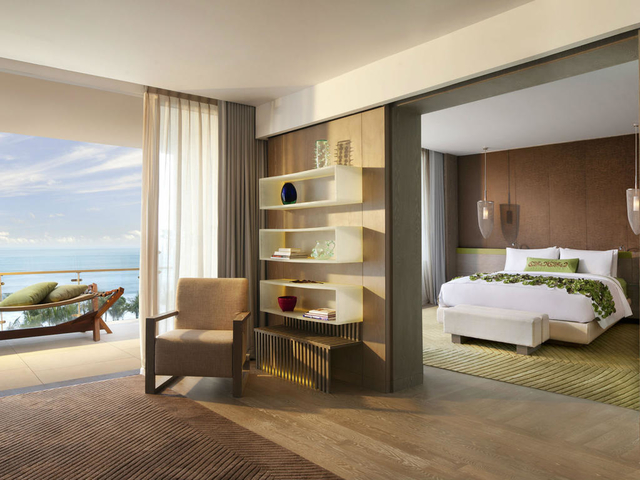 Katamama
5 stars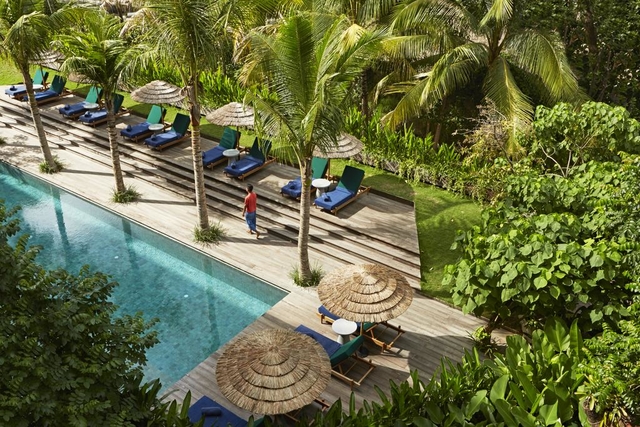 The beach is just a 4-minute walk away. Katamama Hotel is located 300 meters from the Petitenget Temple. Guests can enjoy an outdoor pool and a fitness center. Additionally, free private parking is available on site.
Each hotel room is equipped with a flat-screen TV, a minibar, and a sitting area. Some rooms feature a terrace or balcony with a view. Bathrobes and slippers are provided for guest convenience in the private bathroom.
Room service is available for food and drinks. Laundry services and transfers are also offered for an additional fee.
This hotel truly understands customer service; the staff is ready to assist with any inquiries, organize various excursions, and recommend spas and restaurants!
The hotel also features an excellent Spanish restaurant, and the iconic "Potato Head" club is nearby. The hotel boasts a fantastic location right in the heart of Seminyak.
It's an exceptional boutique hotel with top-notch service, spacious and high-quality rooms with great design, a convenient location, and a clean well-maintained beach.
Despite the proximity of Potato Head, the atmosphere here is peaceful and serene.
Breakfast is served from the à la carte menu (not a buffet).
The rooms are incredibly stylish, with meticulously thought-out details and very pleasant textiles. And the highlight is the in-room bar with all the necessary ingredients, tableware, and a recipe book.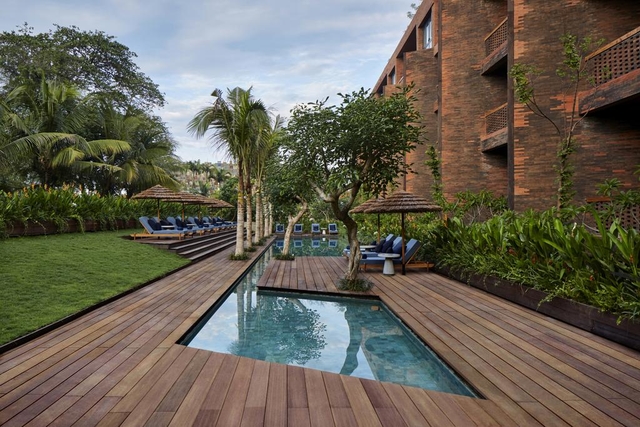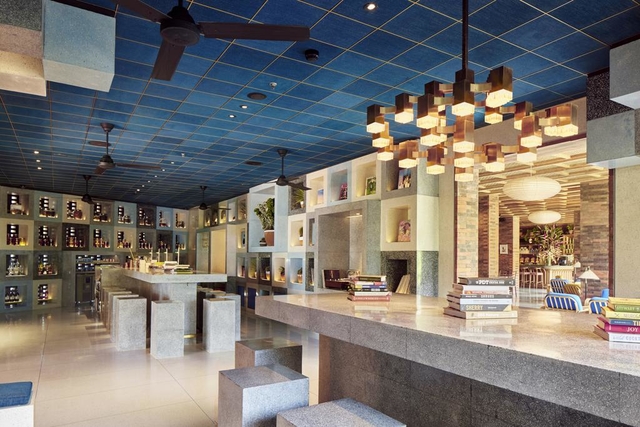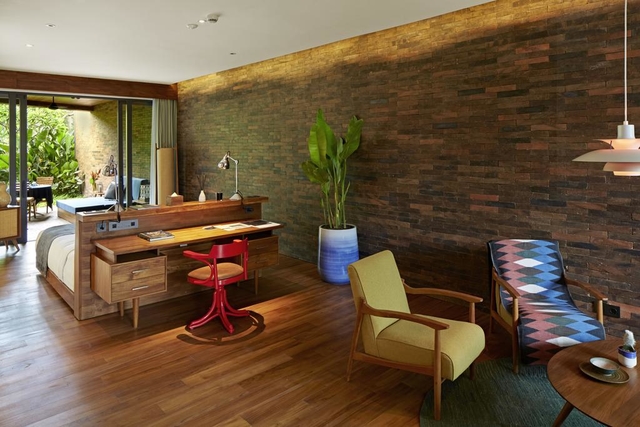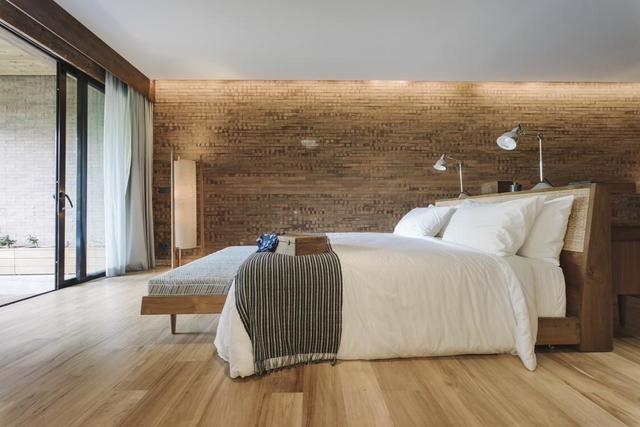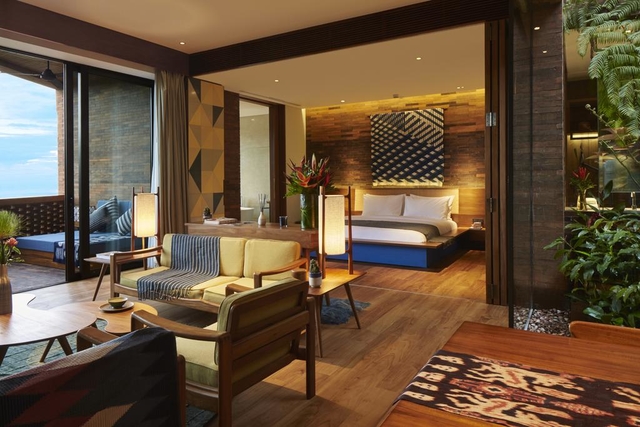 Studios at Alila Seminyak
5 stars
The beach is just a 2-minute walk away. Guests of Studios at Alila Seminyak Hotel can stay in modern studio rooms with good natural lighting and city views. Surrounding the building is a green park with an outdoor pool.
Facilities include a restaurant, bar, and spa center.
In each studio room at Studios at Alila Seminyak Hotel, there is air conditioning and a flat-screen TV, and some of them have a sitting area. Guests are provided with an electric kettle, as well as bathrobes, slippers, and complimentary toiletries.
Complimentary transfers are organized for guests. The hotel premises also feature a hair salon and a souvenir shop.
Guests can rent bicycles and engage in cycling. The hotel offers car rental services as well. The Petitenget Temple is located 200 meters from Studios at Alila Seminyak Hotel, and the Ku De Ta club-restaurant is just 800 meters away.