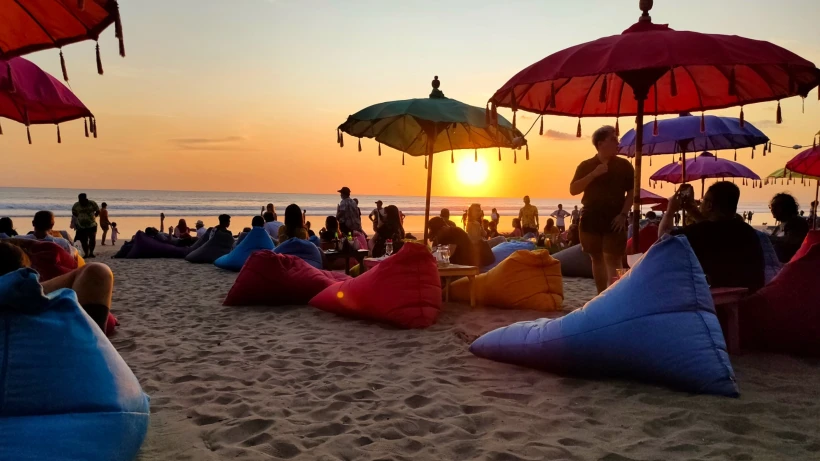 Location
Seminyak is an area of luxurious villas, clubs, and restaurants to suit every taste and budget. It is located 8 kilometers or 30-40 minutes by taxi from the airport, to the north of Kuta and Legian. Seminyak is ideal for those who appreciate comfort, enjoy staying in luxurious villas or hotels, spending time in restaurants and beach clubs, and engaging in activities like surfing or shopping. It starts from Double Six (Arjuna) Street in the south and extends into Kerobokan in the north. Legian Street becomes Seminyak Street and then Basangkasa Street.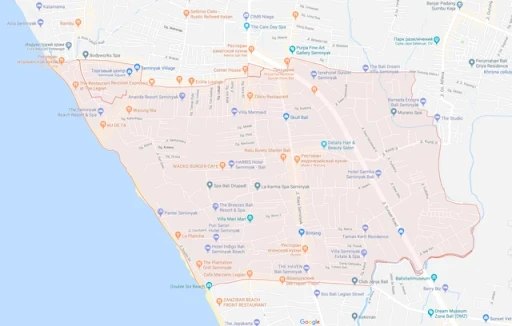 Here, you can find everything you need for a great vacation: beautiful beaches, luxury restaurants, trendy shops, nightclubs, and much more. One of the main attractions of the area is its beaches. You can enjoy beautiful ocean views, swim in warm water (though be aware of large waves), and savor breathtaking sunsets. Petitengget and Batu Belig beaches are especially popular and frequently visited by tourists and locals alike.
Transportation
During the high season, traffic on the roads can get heavy, leading to significant traffic jams. For example, it can take up to an hour to travel along Kayu Aya Street by bike. Sometimes, walking a particular stretch of road can be faster than driving. Parking space for cars is often limited on many streets.
Atmosphere
Seminyak boasts a wide range of expensive and upscale restaurants, small bars, nightclubs, and spa salons. There's a street with gay bars, contributing to the area's vibrant nightlife. The district is also renowned for its shops, offering a diverse selection of goods, from souvenirs and clothing to designer items.
You can find numerous stores selling products from well-known global brands as well as local crafts and souvenirs. Seminyak has several shopping centers, including Seminyak Square and Seminyak Village. In the neighboring Kuta district, just a 20-minute drive away, you'll find one of the best shopping centers, Beachwalk Shopping Center. Finding ATMs won't be a problem as there are many of them in this area.
If you're looking for a place to relax and enjoy beautiful views, then Seminyak is an excellent choice. This area is so popular that you can find hotels of various levels and price ranges here, from budget accommodations to exclusive oceanfront villas.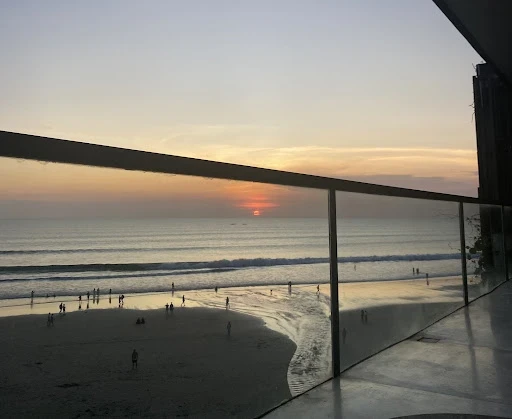 In general, Seminyak is a place that is definitely worth visiting when traveling to Bali. It's the perfect area for those looking for beautiful beaches, excellent cuisine, entertainment, and a cozy atmosphere. Seminyak is also famous for its nightlife. The area has many bars and clubs that offer a wide range of cocktails and music. Here, you can spend the night on the dance floor and enjoy the evening atmosphere.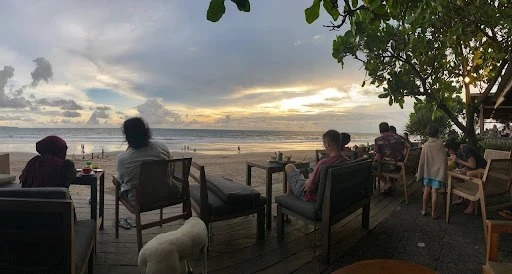 Finally, Seminyak is the perfect place for surfing enthusiasts. Here, you can find plenty of spots suitable for both beginners and experienced riders.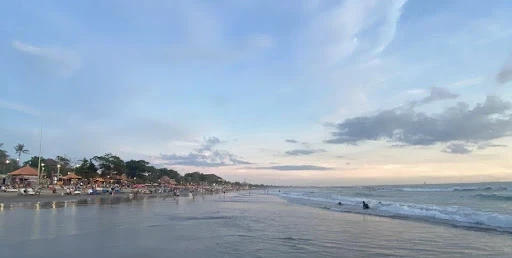 Accommodation
Seminyak is an area with a wide range of accommodation options. Here, you can find hotels and villas to suit every taste and budget. Some of the most well-known hotels in the area include Alila, W Hotel, The Oberoi Bali, Anantara Seminyak Bali Resort. Seminyak has many expensive and luxurious hotels. You can spend 10,000,000 IDR for a room or choose a more budget-friendly yet charming option in a hotel or guesthouse.
The development of luxury hotels in Seminyak began with The Oberoi. It was created during the hippie and surfing era of the 1970s. It not only became a landmark but also gave a second name or nickname to Kayu Aya Street, which is now often referred to as Oberoi Street.
Many hotels are located along Oberoi Street (Kayu Aya Street), which leads to Seminyak Beach. There are also many hotels on Dhyana Pura Street (Champung Tanduk Street). Among the best and most comfortable hotels in Seminyak are The Legian Bali, The Oberoi, Hotel Indigo Bali Seminyak Beach, The Seminyak Beach Resort & Spa, Courtyard by Marriott Bali Seminyak Resort - 5 stars; The Breezes Bali Resort & Spa, Amadea Resort & Villas Seminyak Bali - 4 stars. 
In Seminyak, you can also find affordable accommodation and even charming hostels like
Cozy Bobo Hostel
, Seminyak Guest House, Karang Guest House.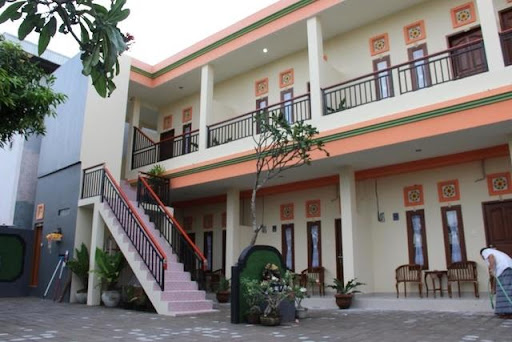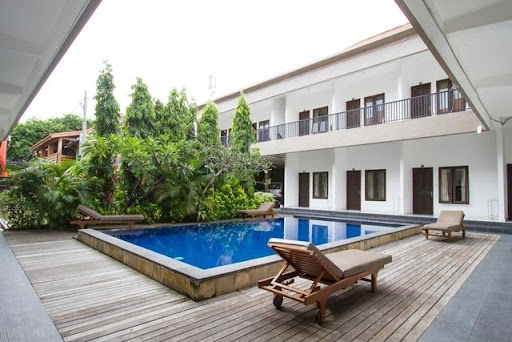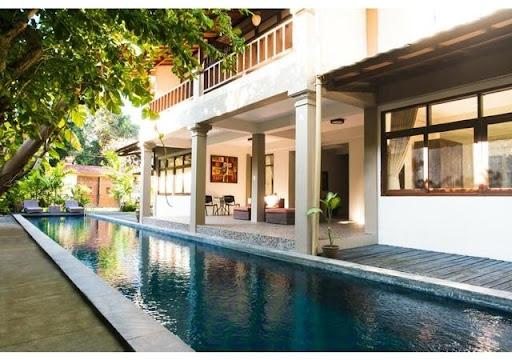 Entertainment
The main entertainment options in Seminyak include shopping and spa during the day, beach clubs, and in the evening, various cuisine restaurants and nightclubs, of which there are plenty, such as Lafavela, Jenja, Shi Shi, Mirror, offering the best club music and cocktails.
Seminyak focuses on establishments with unique aesthetics, distinctive features, and quality sound systems. The area boasts numerous beach clubs. Seminyak is perfect for nightlife, primarily concentrated on Double Six Street, Kayu Aya, and Petitenget.
Seminyak offers a wide range of restaurants, from local street cafes to luxury establishments. Here, you can taste Balinese and Indonesian cuisine, as well as dishes from various countries around the world. Particularly famous are restaurants like Ku De Ta, Potato Head, Alila, and La Lucciola, which offer magnificent ocean views and a cozy atmosphere.
Furthermore, Seminyak is an excellent place for spa and massage enthusiasts. There are many spa centers where you can relax and enjoy traditional Balinese massage techniques. Some of the most renowned spa centers in the area include Bodyworks, Sundari Day Spa, Prana Spa, and Ki.
Attractions
There are almost no attractions in Seminyak. There is the Balinese temple Pura Petitenget. Officially, it is located in the neighboring Kerobokan district, but we will overlook this formality and introduce you to this temple.
Pura is a Balinese temple. Peti means box, and tengteng means mystical or full of something mystical. There are several legends explaining this name. According to one, it is believed that the temple houses a "mystical treasure" from the 16th century that belonged to the sage Nirartha, who spread Shaivite Hinduism in Bali. To enter the temple, you need to be dressed in a sarong.
For those who find the leisurely life insufficient, some complain that there is no culture in this area. Partly true, partly not. In the evening, you can drive around the area and hear a gamelan rehearsal in a bale - and suddenly you're at the most authentic Balinese concert.
You can visit numerous galleries and museums here to learn more about Bali's history and culture. One of the most well-known museums is the Museum of Love, dedicated to love and romance, where you can see an art collection related to this theme.
For those who enjoy more predictable cultural entertainment, here's a small selection of interesting art galleries in Seminyak.
Shops and Markets
Seminyak is a treasure trove of designer boutiques, surf shops, and clothing brand outlets. Most of the shops are lined along Seminyak's Jalan Raya and its extension, Jalan Basangkasa. Many boutiques can also be found on Kayu Aya Street.
World-class jewelry crafted on the island can be found in stores like Jemme Jewelry or Tulola Jewelry, which offers silver and gold jewelry created by a Balinese designer born in New York. Island Soul Jewelry is an interesting boutique with beautiful accessories.
Quirky home decor items can be found at IndoLinen and Indecor Wholesale&Retail.
You can buy clothing at Biasa Bali, Joy Sun, and Bamboo Blonde. Modern, ethnic, luxurious, and made from natural materials - this clothing is perfect for Bali's tropical climate and any summer around the world.
Restaurants
For food enthusiasts, Seminyak is a true mecca. It's packed with the most exquisite restaurants. It's advisable to make reservations in advance, especially during the high season from June to August. But even if you're a budget-conscious traveler, you can treat yourself to delicious and interesting Indonesian cuisine at local warungs and affordable cafes.
Beach
Long, gently sloping beaches with gray sand, often offering good waves for both beginner and advanced surfers. Swimming is possible, but the water is not clear, and there can be outgoing currents. Swimming during low tide is less comfortable.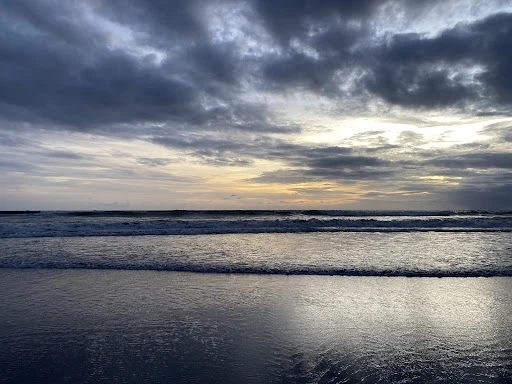 Seminyak Beach - essentially an extension of the Legian Beach. The sand here is darker than in Legian and Kuta, as it contains more volcanic components.
The water here is just as turbulent as on the beaches of Legian and Kuta. Pay attention to the flags on the beach and swim only in the areas between the flags where there are lifeguards.
You can always find comfortable sun loungers or bean bags on the beach. Alcoholic and non-alcoholic drinks here are more expensive than in stores but significantly cheaper than in many clubs and restaurants in Seminyak.
The beaches of Seminyak, in order from south to north:
1.
Double Six Beach
- located at the end of Double Six Street or Arjuna Street. This beach is also known as Arjuna
Beach or Blue Ocean Beach
. The same Arjuna Street separates Legian and Seminyak. Well-developed infrastructure with sun loungers and cafes. The sand is very fine and soft, more like dark beige-gray dust in size. There is fine debris, plastic, and sticks in the sand.
The line of beach cafes stretches from Double Six to the next Seminyak beach. Many people gather here at sunset - expats and tourists alike, to watch the sunset. One of the most popular places to enjoy the heavenly kaleidoscope is
La Plancha
, known for its colorful bean bags and Balinese umbrellas.
2.
Seminyak Beach
- located at the end of Jalan Dyana Pura or, as it is also called, Champlung Tanduk Street.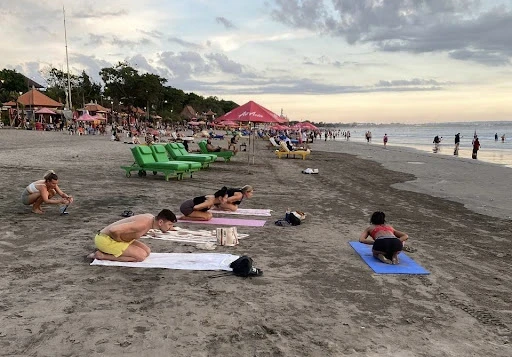 3.
Kayu Aya Beach
- located near the Oberoi Hotel, Ku De Ta club, and at the end of Kayu Jati Street, which is a continuation of Oberoi Street.
The rip currents in Seminyak are quite strong, and surfing is more suitable for professionals. You can often find horse riding rentals on the beach.
Surfing
The nearest surf spot to Seminyak from the south is Padma, opposite the
Padma Hotel
in the Legian area. The nearest surf spot to Seminyak from the north is Tibubeneng on Berawa Beach, opposite
Finns Beach Club
.
Safety
As in other tourist areas of Bali, you need to be cautious here. There are streets where you will see signs on the walls warning about theft.
Do not leave valuable items in the trunk or pocket of your bike when you leave, and avoid displaying expensive mobile phones.