The points of fruit and vegetable markets in tourist areas are marked on the People's Map of Bali. Look for icons with tomatoes (for markets) and shopping carts (for supermarkets).
A stall on Jl. Nuansa Utama.
You will find many fruit stalls on Jl. Dharmawangsa near the
Puja Mandala
attraction. There are also fruit stands on Jl Siligita and at local markets, which mostly operate in the mornings (look for the nearest Pasar on the map). And, of course, you can find fruits in all major supermarkets, but at higher prices.
Pepito express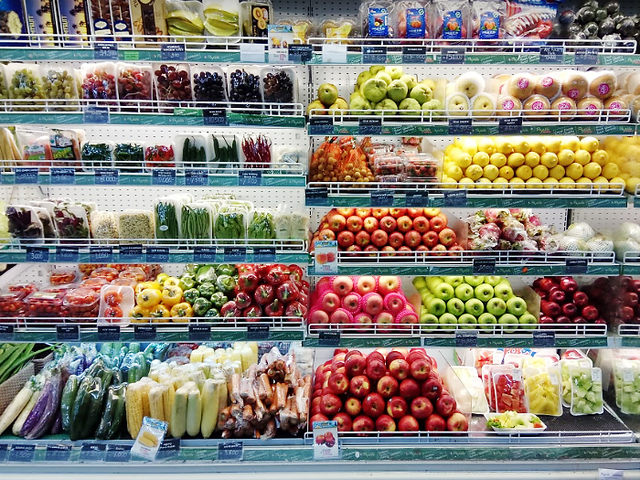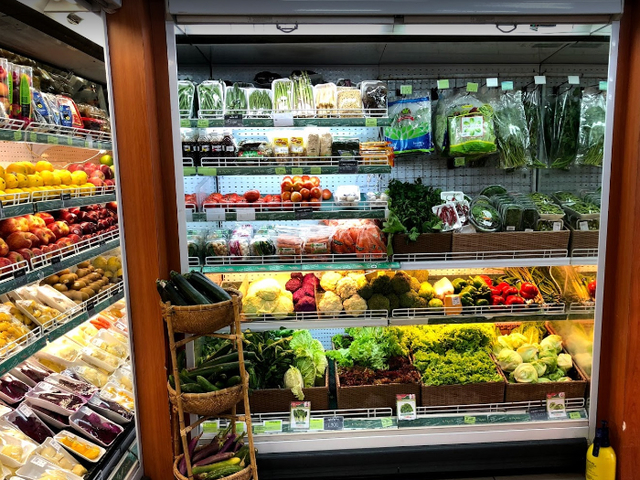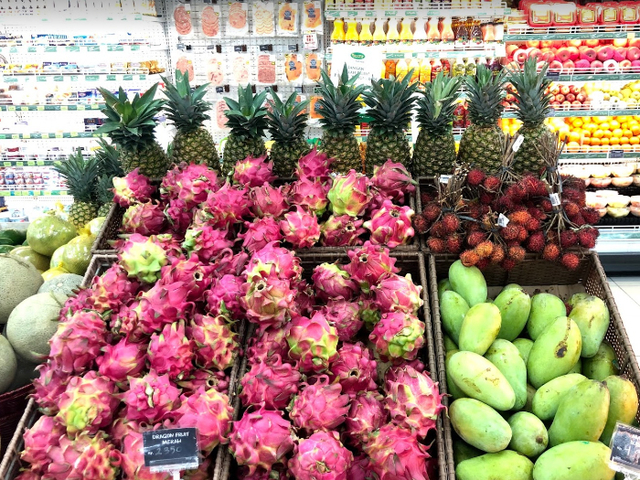 A high-class store targeting tourists and expatriates. They have meat, fish, baked goods, cheeses. Fruits and vegetables are of good quality, and they also offer fruit cuts and salads.
Pepito express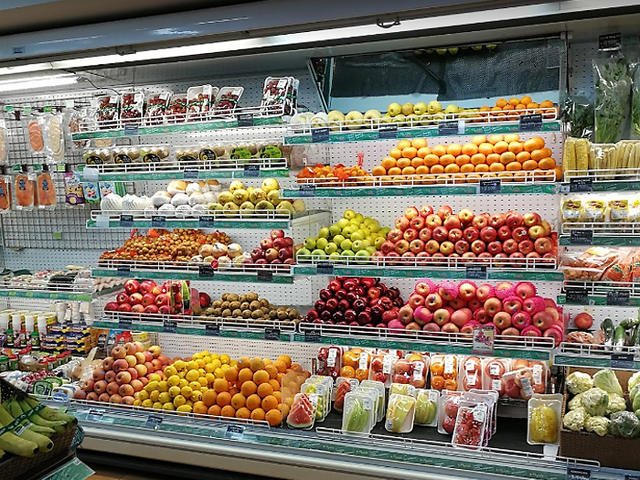 A store from the same elite chain in Tanjung Benoa. It has fewer products, but they do offer fruits and vegetables.