On Bali, you can watch almost all the latest movies, and sometimes even movies of your choice. The island has 5D, VIP, and standard theaters, as well as open-air cinemas and cozy screening rooms in cafes.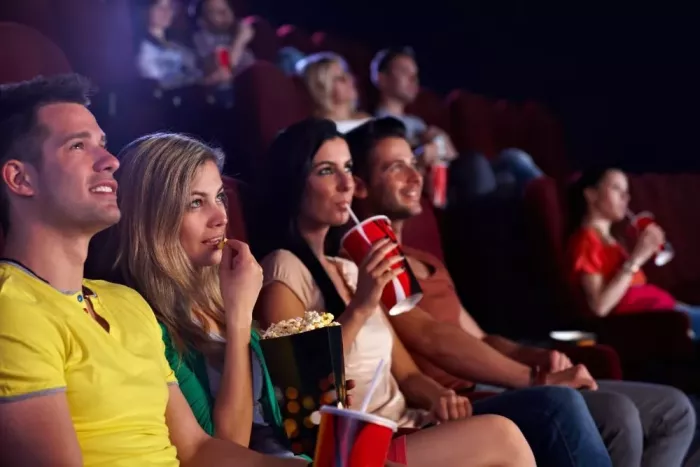 The theaters are usually not fully occupied. You can also find tickets on Gojek (under the GoTix section) or by installing the cinema chains' own mobile apps.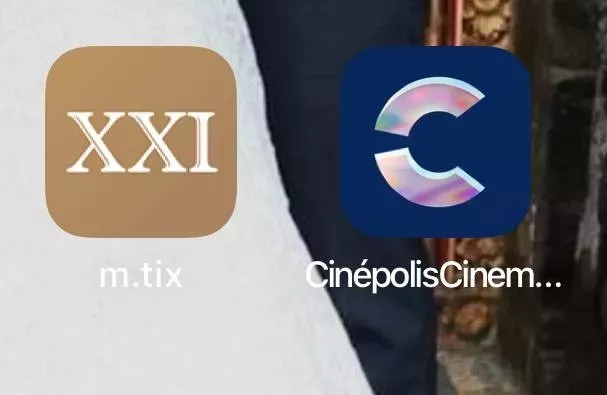 Dubbings of movies in Indonesia are relatively rare, so you can almost always enjoy films in their original language with Indonesian subtitles.
Ticket prices are quite affordable, ranging from 40,000 IDR (standard hall) to 100,000 IDR (VIP hall). On weekends and holidays, ticket prices may be higher, ranging from 160,000 to 200,000 IDR. Screenings usually start around noon and last until 10-11 PM.
VIP halls
are quite comfortable, featuring large reclining seats with wide armrests, perfect for holding a bucket of popcorn. These halls also tend to have fewer viewers and attentive waitstaff. You can find VIP halls in theaters like
Beachwalk
,
Level 21
,
Trans Studio Mall
, and
Lippo Mall Kuta
. In the Cinema XXI chain, they are called
Premiere
, while in the Cinepolis chain, they are referred to as
gold
class.
Most cinemas in Bali are owned by two major Indonesian chains: Cinema XXI and Cinepolis (formerly Cinemaxx). Their theaters are located in major shopping centers such as Park23 and Lippo Plaza in Kuta, Trans Studio Mall, Plaza Renon, and Level 21 in Denpasar, and Sidewalk in Jimbaran. You can also watch 3D movies at Lippo Mall Kuta, Beachwalk, and Galleria. Tickets can be purchased at the theater's box office or online through their websites. The theaters are usually not crowded, and you can also find tickets through the Gojek app (under GoTix) or by installing the cinema chains' dedicated apps.
One interesting aspect of local cinemas is that their air conditioning is always on, so it can get quite chilly inside. It's recommended to bring warm clothing, as you might feel cold while wearing a T-shirt and shorts.
The quality of sound and picture, comfort, cleanliness, and service in these theaters are generally of a high standard, so you should have a satisfying movie-going experience. It's important to note that it's not customary to whistle, shout, applaud, or express excitement in unique ways during the screening, so it's expected to remain quiet during the movie.
Regarding
IMAX
, it's not available on Bali yet. While Cinema XXI has theaters with IMAX screens in other Indonesian cities, Bali does not have one as of now. Currently, the cinema with the largest screen on the island is in
Level 21 Mall
in Denpasar, but it's not an IMAX theater.
Bali also features independent cinemas. For instance, Ubud has
the Paradiso
cinema, which is combined with a cultural center. You can check their
Facebook page
for event schedules. This cinema typically doesn't show new releases but offers older, well-known films.
There are also many
open-air cinemas
and small movie theaters in cafes and restaurants on the island. While you may not find premieres there, you can enjoy good films and have a pleasant time. Some of these venues include
Ku De Ta
in Seminyak,
Karma Beach Club
in Ungasan,
Alternative Beach
,
Yema Kitchen
,
Guru Canggu Boutique Hostel
in Canggu,
Folk
in Ubud, and more. These venues are often integrated with hotels and restaurants and have limited seating, so it's advisable to reserve your spot in advance and check the screening schedule.
If you're looking for an adrenaline rush, you can try
5D cinemas
. You'll wear 3D glasses and experience effects like water spraying, air blowing, and intense shaking while watching the movie. It's quite an interesting experience. You can find these cinemas in Bali at locations such as
Bali Collection
in Nusa Dua,
Discovery Shopping Mall
and
Bali Galeria
in Kuta, and
Level 21 Mall
in Denpasar.