A fire broke out at the Sawung landfill near Sanur on October 12. At the moment, at least half of the waste storage, approximately 17 hectares, has been burned. The fire is contained, with no further risk of spreading, but firefighting efforts are ongoing.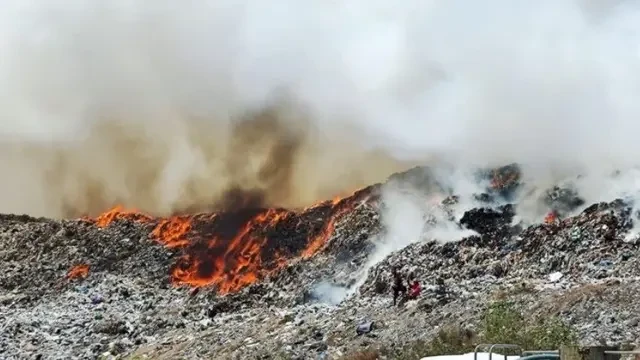 Smoke from this massive heap is spreading over nearby settlements, and authorities continue efforts to fight the fire. Measures have also been taken to prevent the fire from spreading to residential areas.
According to the secretary of the regional disaster management agency in the city of Denpasar, Ardi Ganggasy, they are isolating the burning area using wet mud and soil brought in by trucks. Wheel loaders and excavators are being used to clear access to the fire zones. Ambulance vehicles have arrived at the scene, but as of now, there are no reported injuries from the fire.
Ten firefighting crews are working in shifts to combat the flames, but the fire, in some places, is spreading deep beneath the top layer of waste, making it challenging to extinguish. The strong wind, inflating the flames on the surface, is also hindering the firefighting efforts.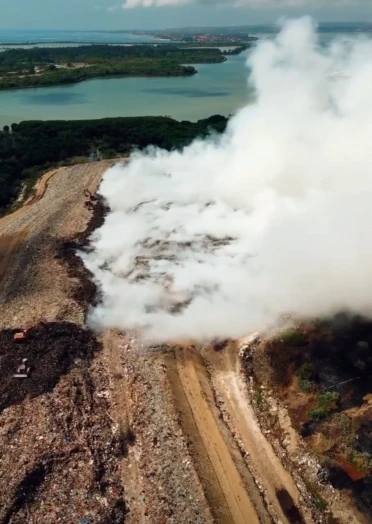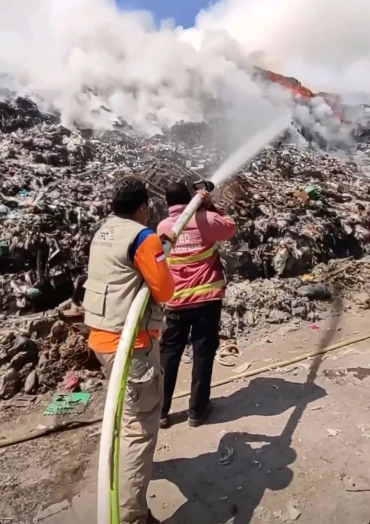 The firefighting efforts were even supervised yesterday by the Executive Director of the Regional Disaster Management Agency of Bali Province, Made Rentin, along with the head of the Forestry and Environmental Service of the province, Made Tedjoi.
Interestingly, there were plans to close the landfill even before the G20 summit held in Bali in 2022 and repurpose the freed-up land for other uses. However, it seems these plans haven't materialized yet, and the distinctive odors emanating from this waste disposal site often greet those traveling along the road towards Ubud and Amed, as well as users of the low-lying bridge. Now, after the fire, there is hope that authorities will remember their plans regarding the landfill.