Billiards in Indonesia is one of the favorite pastimes for both locals and tourists. It can be said that the billiards culture is quite developed here. The sound of balls clacking can often be heard even in a small village.
Many people play here, diligently and quite well. Mostly, it's eight-ball on pool tables. Regular billiard halls with multiple tables or even large halls with simple interiors can be found in every district of Bali. For example, such an impressive
hall
in Legian.
If you come across such a place and suddenly have an irresistible urge to show off your skills, you can always play with the locals; they will be happy to join. As for those who want to play pool in charming interiors, on level tables, and possibly even with straight cues, we can try to find good options in the tourist areas of the island.
D'legend billiard sport bar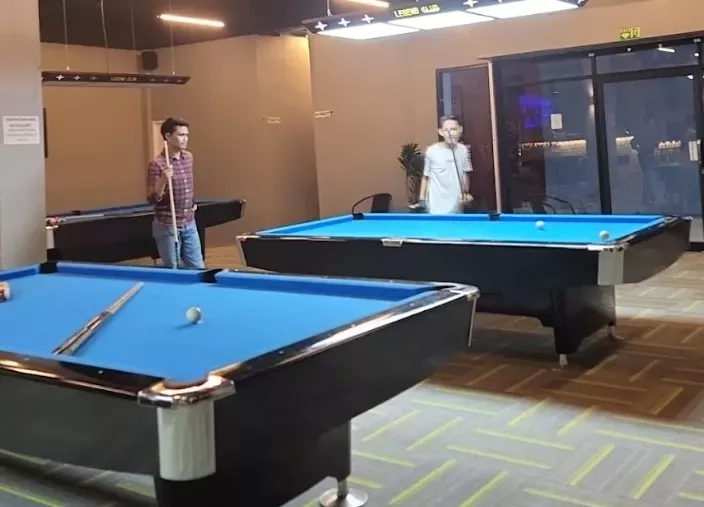 This billiard place is very popular. Everything here is geared towards a calm and comfortable game, with no special extravagance, but all the essentials are in place. Good tables, a relaxation area, quality lighting.
Operating hours: 9:00 AM – 3:00 AM
Phone for inquiries and booking: +62 813-8186-8101
Brooklyn billiard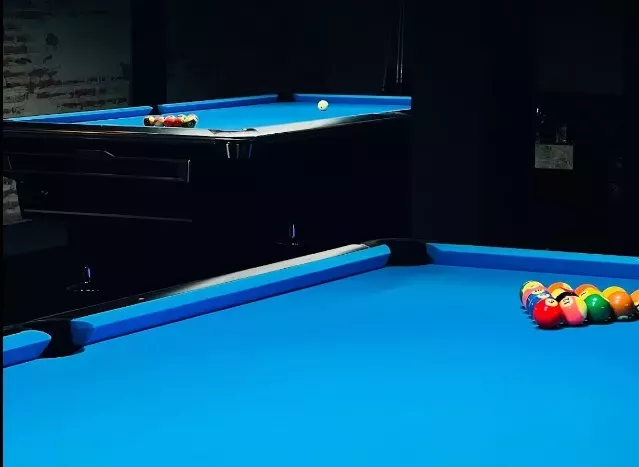 An excellent billiard bar in Canggu. High-quality equipment, tables, felt, and a great atmosphere. In addition to 7 tables with comfortable sofas, there's also a good selection of cocktails, snacks, and drinks. It can't be said that the place is cheap; you can check the prices on the online
menu
. I recommend reserving a table in advance.
Operating hours: 3:00 PM - 1:00 AM
There is a chat and booking page on their
website
. Contact phone: 082145096688
The Melting Pot Saloon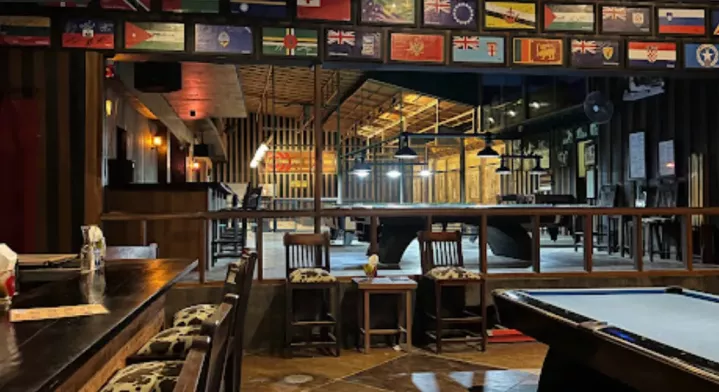 Externally, it does indeed resemble a saloon, with a classic facade and someone's spiky boots protruding from the second-floor window. Inside, it's an atmospheric sports bar with five decent pool tables. The establishment is also notable for its excellent craft beer menu, and if you get tired of billiards, you can play darts, ping-pong, and even throw axes at wooden targets. Large televisions for watching sports events are also available. Naturally, the restaurant has a menu with somewhat cowboy-inspired food and cocktails. If you're eager to visit this saloon, know that it's located in Ubud. 
Operating hours: 10:30 AM – 2:00 PM
The Seven Rooftop Bar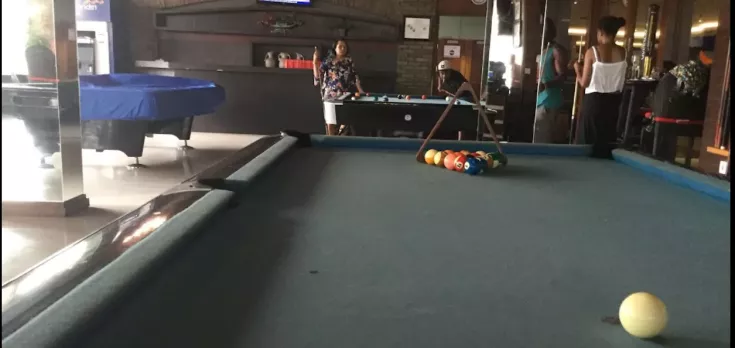 As the name suggests, this is a rooftop bar. There are four billiard tables here, which are more of an addition than the main attraction. However, it's not often you can play pool on a rooftop, with pleasant music, good cocktails, snacks, and dishes from both Indonesian and European cuisine. The bar is located in the Kutabex Hotel in Kuta.
Operating hours: 7:00 AM – 9:00 PM
Obrigado Billiard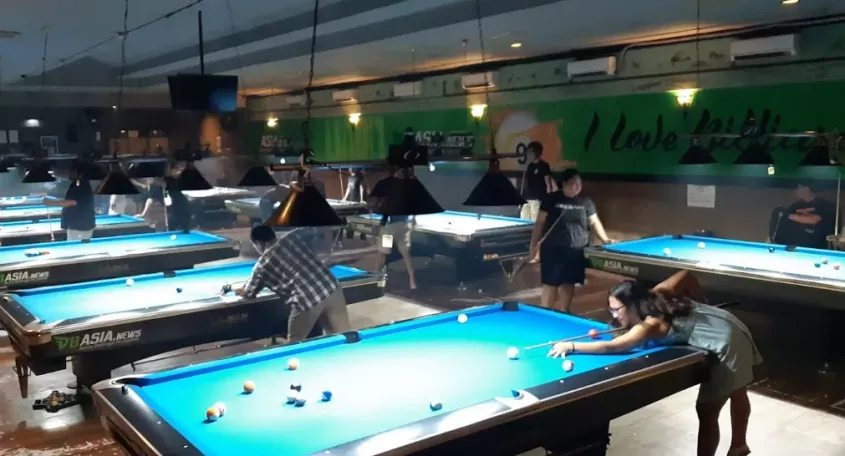 Another specialized billiards establishment in Denpasar. The place is quite affordable yet of decent quality. It's mostly popular among locals, but nothing will stop you from enjoying a game or two, except perhaps some curious glances. The menu offers a choice of beer and snacks. There is ample space between the tables. 
Operating hours: 11:00 AM – 12:00 AM
Contact phone: 0897-9154-652
Al Capone Billiards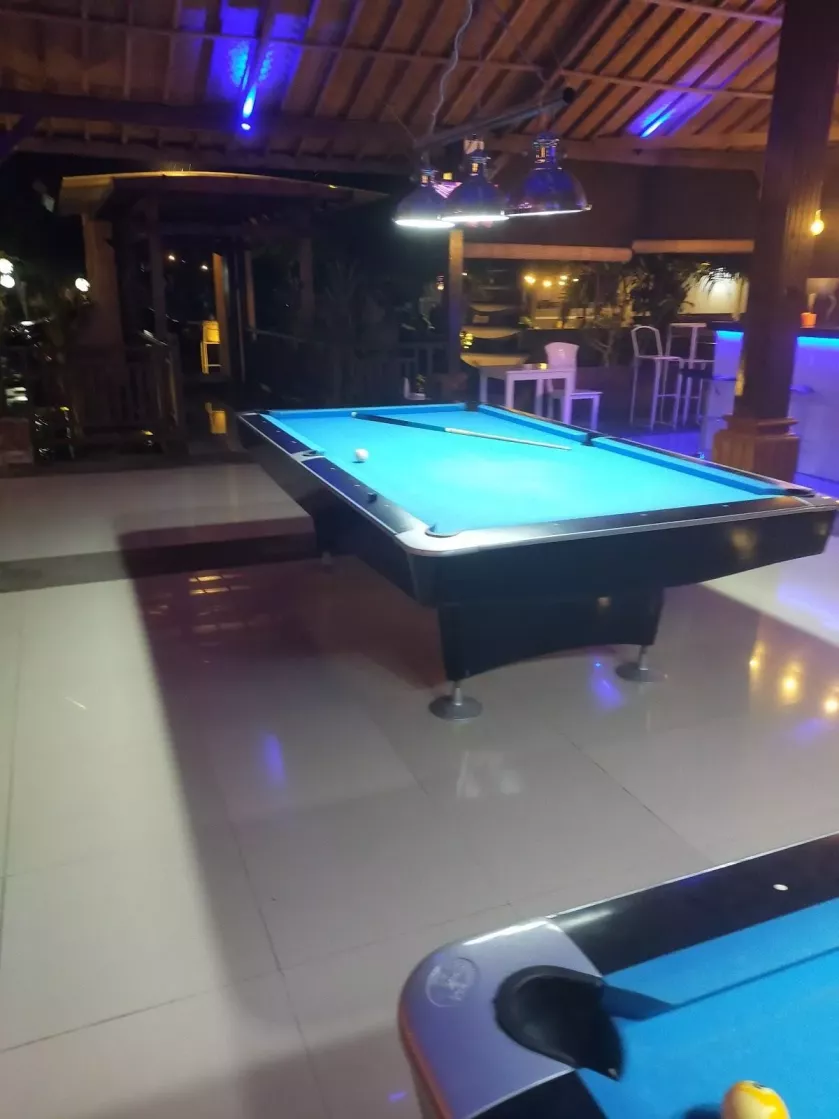 A billiard club in Jimbaran. Every Friday at 7 PM, you can compete for prizes worth a whole million, sadly in rupiahs, but nevertheless. They also host other events, although not entirely related to billiards, such as salsa. The establishment has only two 9-foot tables, so if you don't want to wait, contact the bar for reservations. 
Operating hours: 4:00 PM – 12:00 AM
WhatsApp for contact: +62 821-4784-5480
Location