On Bali, there are many shops that sell the latest tech gadgets. However, they may sometimes arrive in Indonesia with a delay compared to other countries.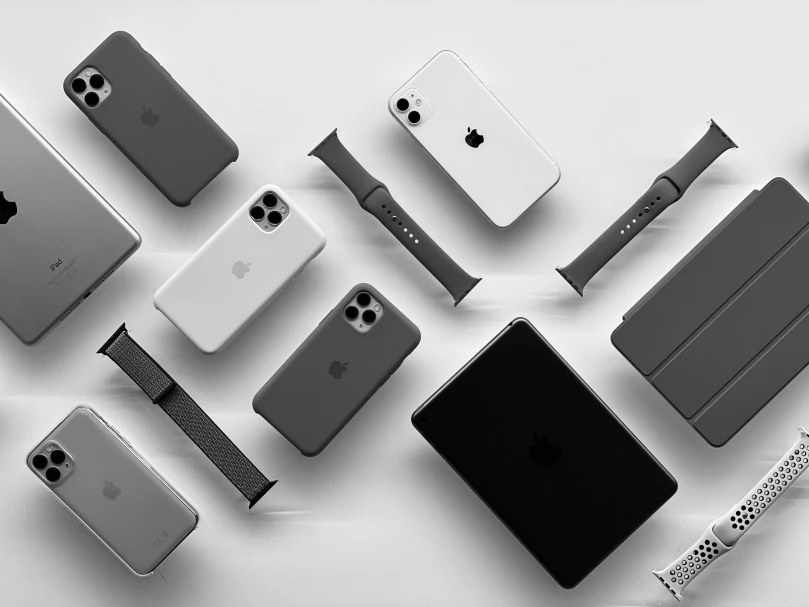 If your purchase is not urgent, then an optimal option could be using platforms like Tokopedia, Shopee, Lazada, or Blibli.
You can visit an offline store to evaluate the device in person and then order it online through these platforms. Many brands have official stores on these platforms.
When choosing sellers, look for those with good ratings, opt for delivery insurance, and make sure to record the unboxing process on video until the device is powered on. This way, it will be easier to raise complaints if any issues arise.
It is usually safe to buy expensive devices online.
For those who do not want or cannot wait for delivery, or do not trust online purchases, we have prepared an article about large smartphone stores on the island. Almost all of them are located in Denpasar.
BTC Mobile Phone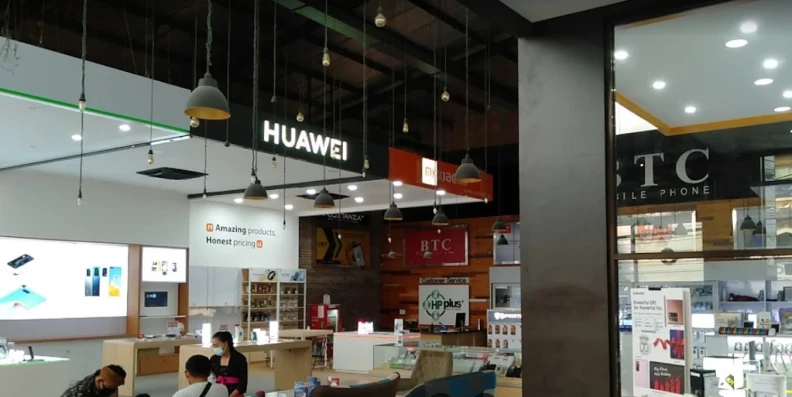 A large store that features all popular brands such as Apple, Samsung, Huawei, Oppo, and so on. Spacious premises with sofas and tables for relaxation, convenient display cases with stands for testing phones. Accessories, cases, cables, chargers, and protective screens are also available for sale.
Phone number: 081236575575
Opening hours: 8:00 - 22:00, from Friday to Saturday until 22:30
Planet Gadget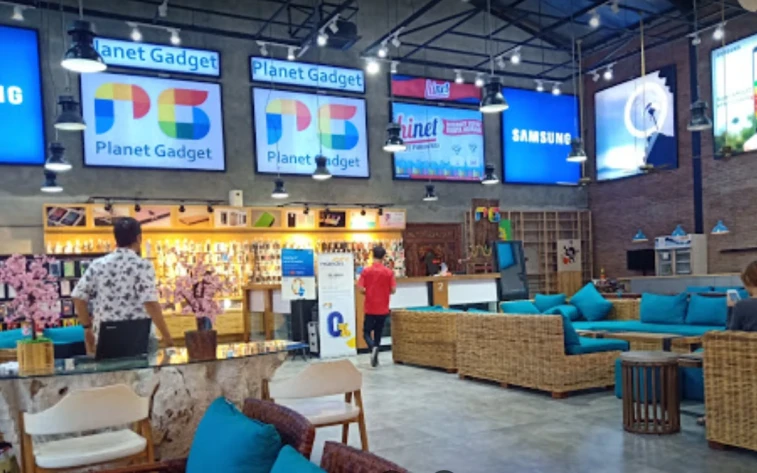 This is a network of stores. There are six of them on Bali, located in different parts of the island, including in
Singaraja
near Lovina, in
Gianyar
, which is more convenient for people from Ubud and Sanur, as well as in
Kuta
and
Tabanan
. Since these stores are part of a network, they have a similar range of products and design. They sell not only phones but also tablets and laptops, smartwatches, and even virtual reality devices. Of course, they offer a full range of accessories, from memory cards to chargers and cases. There is
a website
where you can check the availability of a gadget for sale and order it with delivery. They have an online chat in English, and they respond quickly to inquiries. The company also has an Android
app
.
Phone number: 081138013624
Working hours: 9:00 - 22:00
Erafone

Another network of stores with 7 branches. However, the largest one, Megastore, is located in Denpasar. The other stores in the network are situated in areas like
Legian
,
Jimbaran
, and
Canggu
, as well as in the capital of Bali. This network deals with virtually all gadgets, including mice, and even DJI drones. There is a wide variety of laptop manufacturers and phone brands available. The network has
a website
where you can browse their available products. The main store of the network is beautiful and convenient. You have the opportunity to test the device and discuss its features with the store's staff, among whom there is always someone who speaks English.
Phone number: 03612096368
Working hours: 9:00 - 22:00
Cellular world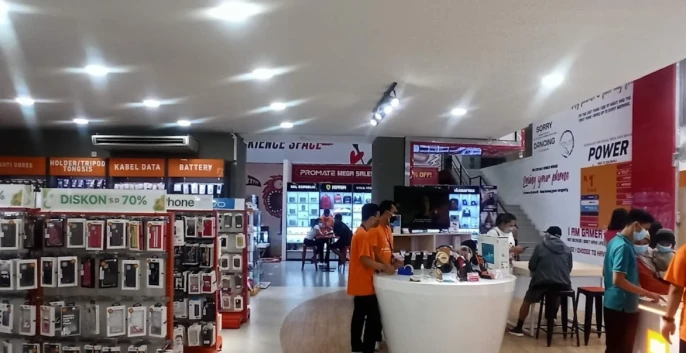 This is another network of electronics stores on the island. It has 5 stores, including one
dedicated exclusively to the Xiaomi brand
. All the stores are located in the Denpasar area, except one that is
in Gianyar
, near Ubud and Sanur. The main store also has a section for the XL company, where you can purchase a SIM card from this operator. The company also has a convenient
website
where you can select and order gadgets. They sell phones from many brands, laptops, keyboards, mice, headphones, accessories, chargers, and more. They also have an app for both
Android
and
iOS
phones.
Phone number: 08113918989
Working hours: 9:00 - 22:00  
Diamond handphone

The stores of this network are located in
Canggu
,
Seminyak
,
Kuta
,
South Denpasar
, and the largest store is
in the city center
. The company has
a website
that doesn't sell anything but publishes good reviews and invites customers to make purchases on their official
Tokopedia.com
online platform. They offer a huge selection of gadgets, including mice, laptops, phones, chargers, and more. The offline store is spacious and neat. There is an opportunity to test the gadgets and have a conversation about them with the salespeople in English.
Phone number: 08179003131  
Working hours: 9:00 - 22:00    
In addition to the major centers, the island has a large number of small shops that offer phones from various brands, mostly Chinese ones like Oppo, Redmi, or One+. You can find them on almost every bustling street. Prices can vary quite a bit, with some models being more expensive than in larger centers and others being cheaper.