Everyone, sooner or later, has collected something. These could be posters with photographs of your favorite musician, wine bottles, soft teddy bears. But Bali always throws up something interesting. How about a collection of underwater bikes? If you are a desperate diver and freediver, you can play the challenge and collect photos from all these objects.
So, Balinese underwater bikes and where can you ride them?
Pemuteran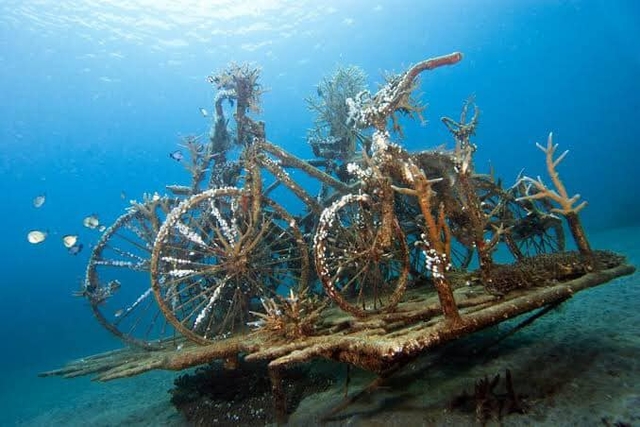 The Biorock site is known for its underwater statues, including an installation with bicycles. The depth ranges from approximately 3 to 7 meters.
Lovina
You can reach the bicycle by asking any boatman who takes you to see dolphins. "Riding" the bicycle is suitable for freediving enthusiasts, with a depth of about 5 meters.
Amed Dzhemeluk
If you exit from the Vienna cafe to the beach and head towards the buoy in the water, you can come across an underwater bicycle.
Cuba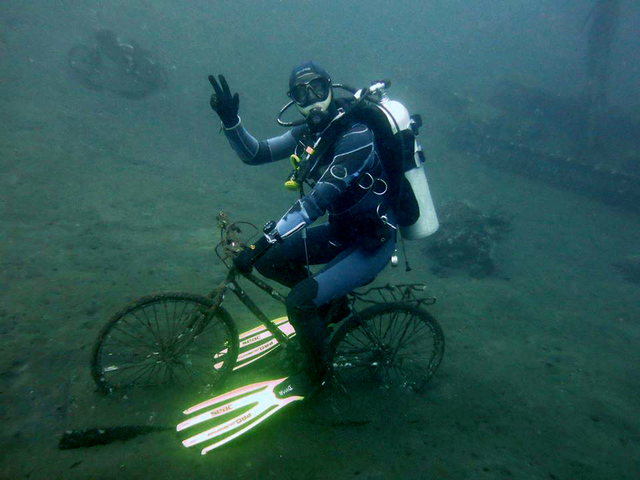 In Kubu, there are bicycles underwater located in the area of the sunken Boga Shipwreck but on the neighboring site just south of the ship. This site also features many other underwater structures, although they may be less intricate than the bicycle. This bicycle is situated about 12 meters underwater.