Ubud Fitness Center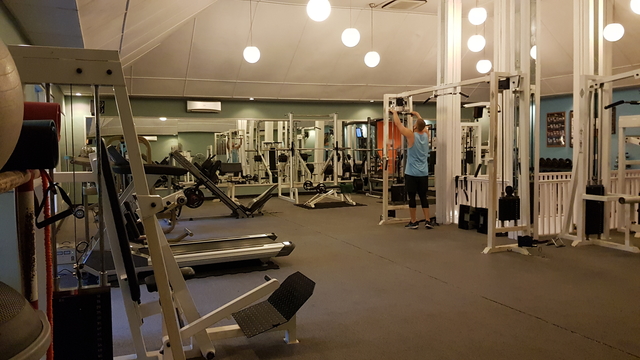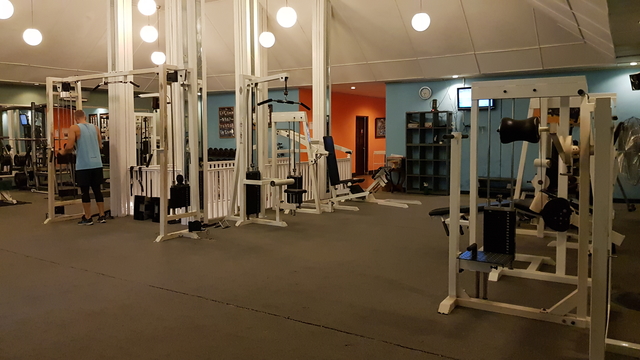 A clean air-conditioned gym with old but functional equipment, a squash court, and a boxing and aerobics room.
Opening hours:
Mon-Sun 6:30 AM - 8:30 PM
Membership/Single Visit Prices:
Gym:
Single Visit - 90,000 rupiahs
Full membership (includes access to gym, squash court with equipment, boxing equipment, aerobics classes, and a 10% discount in the café):
1 week - 300,000 rupiahs
2 weeks - 425,000 rupiahs
1 month - 630,000 rupiahs
3 months - 1,760,000 rupiahs
6 months - 2,750,000 rupiahs
12 months - 4,925,000 rupiahs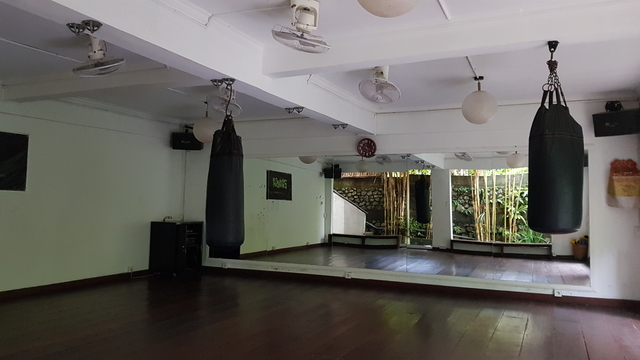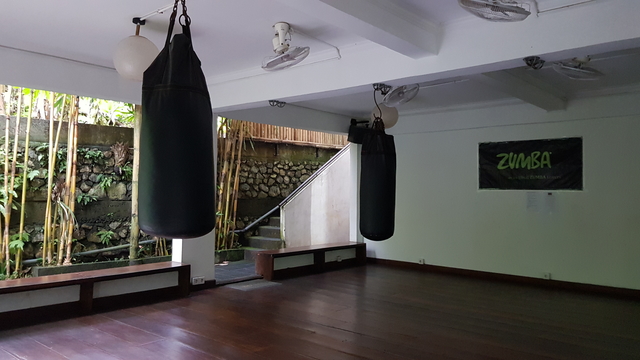 Boxing and Aerobics Room
Near the reception, there's a notice board with contact information for those looking for squash partners in the facility.
Fitness + Squash Membership (includes gym access, squash court with equipment):
1 month - 615,000 rupiahs
3 months - 1,650,000 rupiahs
6 months - 2,640,000 rupiahs
12 months - 4,000,000 rupiahs
Fitness Membership (gym access only):
1 month - 550,000 rupiahs
3 months - 1,550,000 rupiahs
6 months - 2,310,000 rupiahs
12 months - 3,875,000 rupiahs
Daytime Fitness Membership (gym access from 10:00 AM to 3:00 PM):
1 month - 480,000 rupiahs
3 months - 1,300,000 rupiahs
6 months - 2,100,000 rupiahs
12 months - 3,150,000 rupiahs
Group Classes:
Currently, only Zumba classes are offered (Monday, Wednesday, Friday - 9:00 AM to 10:00 AM).
Equipment (cardio area/machines/free weights):
The gym is spacious and clean. The equipment appears to be on the older side, but it doesn't affect its functionality. Despite their outdated appearance, the machines work very well. Most of them are from HBP and Body Solid. All necessary accessories (handles, cuffs) are available and well-maintained.
The gym floor is mostly covered with carpet, and there are rubber or polyurethane non-slip mats in some areas. The carpet is worn in places but clean, and there is no dust odor.
The gym has a pleasant, minimalist design.
At the entrance to the gym, there are two types of analog scales.
Cardio:
The cardio area is located on the lower floor, offering a beautiful view of the jungle from the windows.
4 treadmills - 3 BH, 1 Matrix
1 rowing machine Concept 2
2 elliptical trainers Johnson
2 upright stationary bikes Matrix & Sports Art
The electronics on the cardio equipment work fine. The gym has plenty of space, allowing for yoga sessions and stretching. There's a large stack of short gymnastic mats in one corner.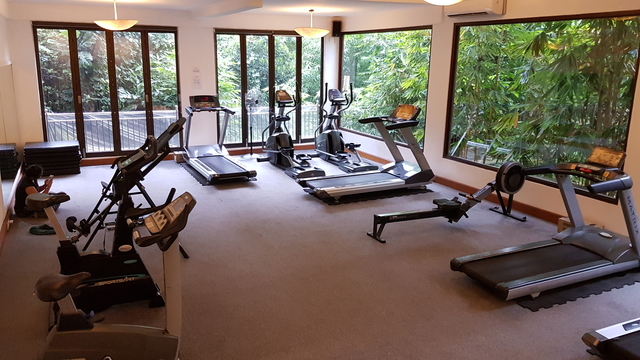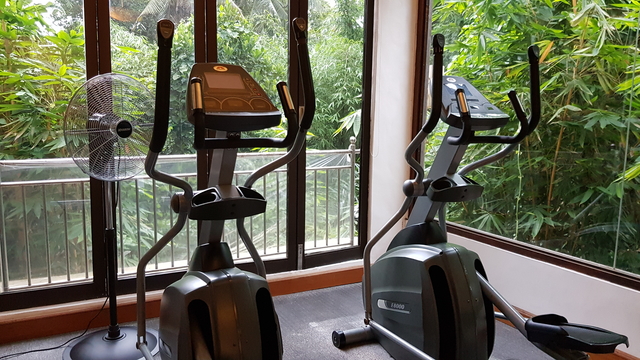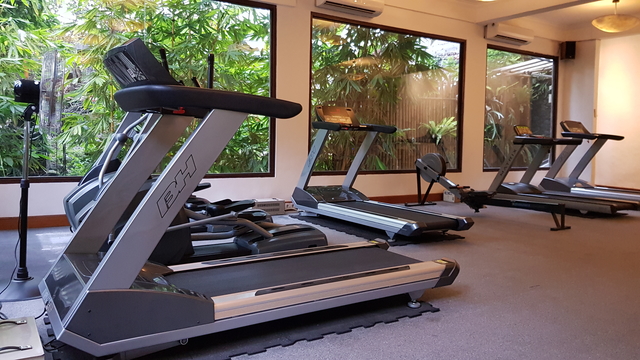 Strength Equipment:
Leg curl - 2 machines (HBP & Body Solid)
Leg extension - HBP
Multi hip - HBP
Incline leg press - Body Solid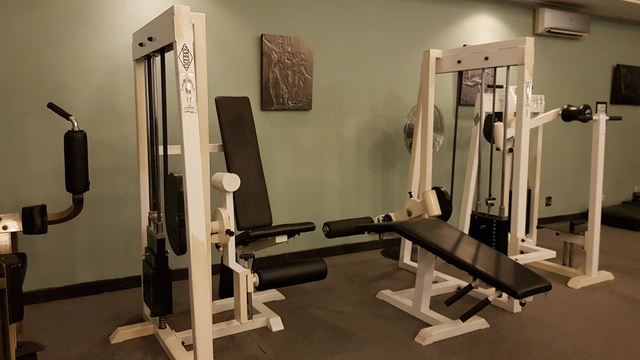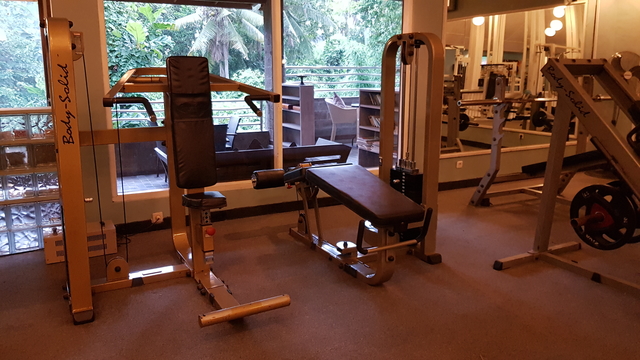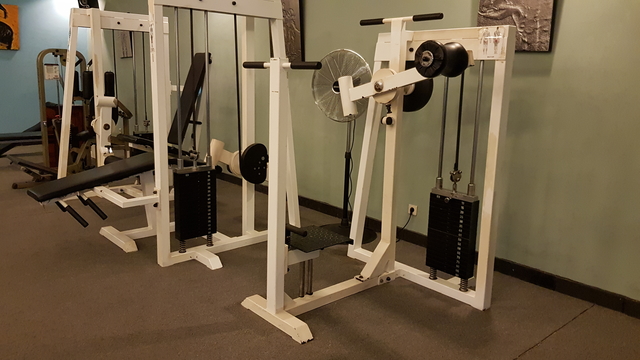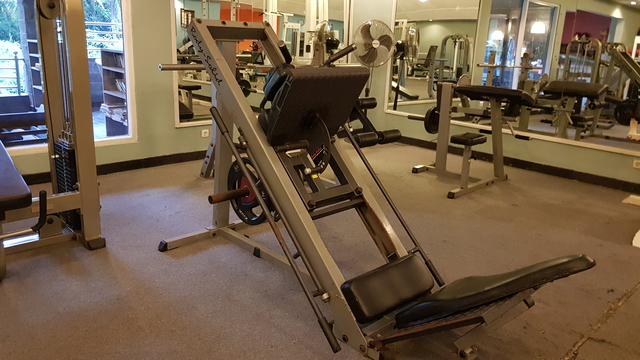 Rotary torso Body Solid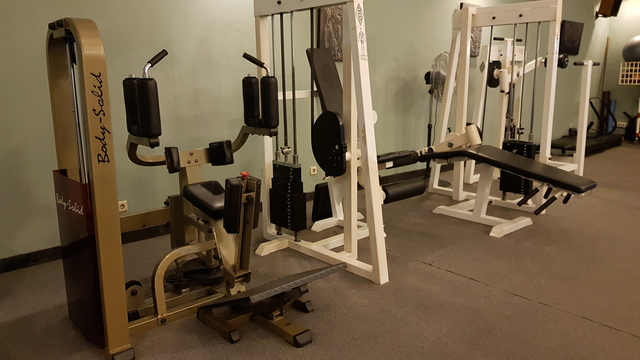 Cable Machines Complex (Dual cable cross, Pull-up bar, Upper / Lower cable pull - 2 pieces) - all grips and cuffs are neatly placed nearby.
Shoulder press - HBP & Body Solid
Chest press - HBP
Lat pull - HBP
Rear fly - HBP
Assisted dip chin - HBP
Preacher Curl Bench with weights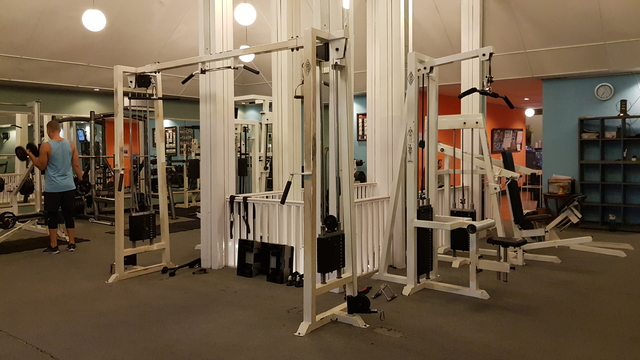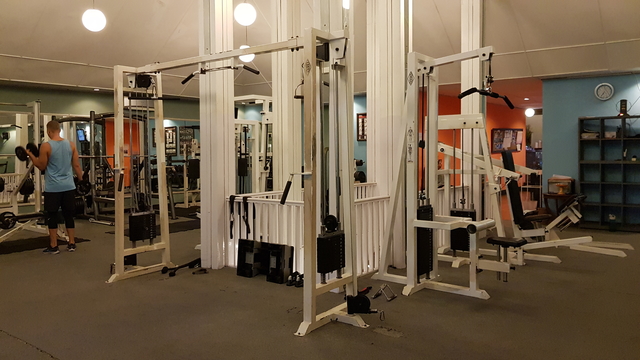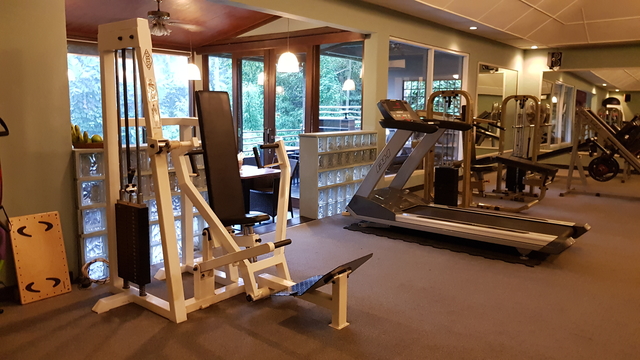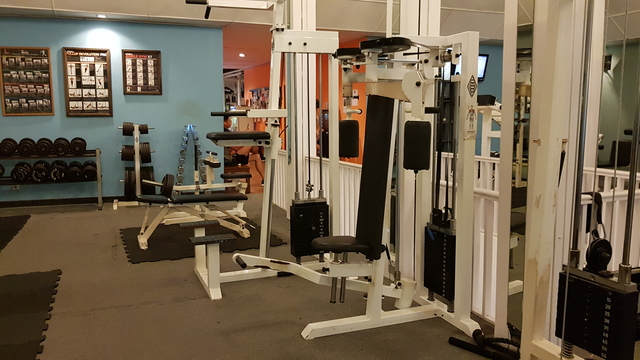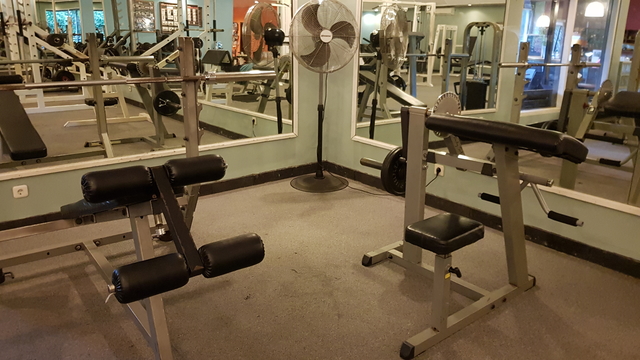 Free Weights:
Smith Machine - HBP
Strength Frame - Matrix
Flat Olympic bench for barbell - 1 piece
Adjustable bench - 2 pieces
Roman Chair
Sit-up Bench/Abdominal Crunch Bench - 3 pieces
Preacher Curl Bench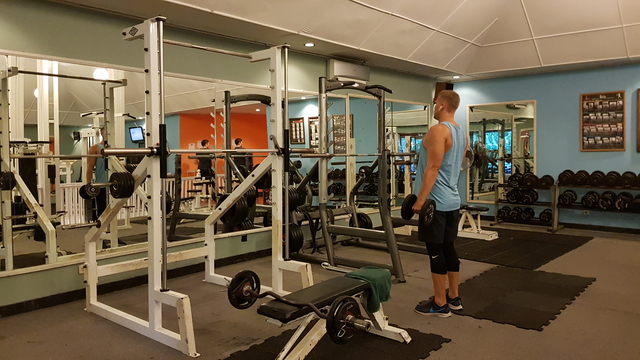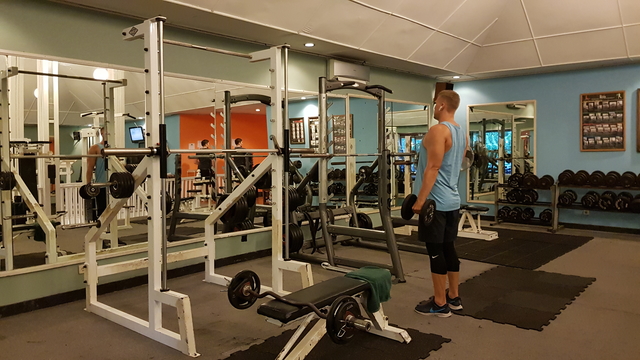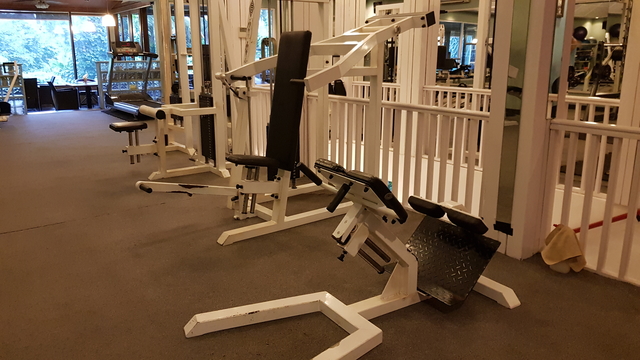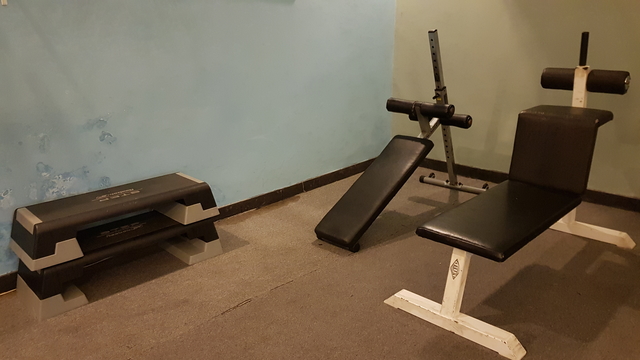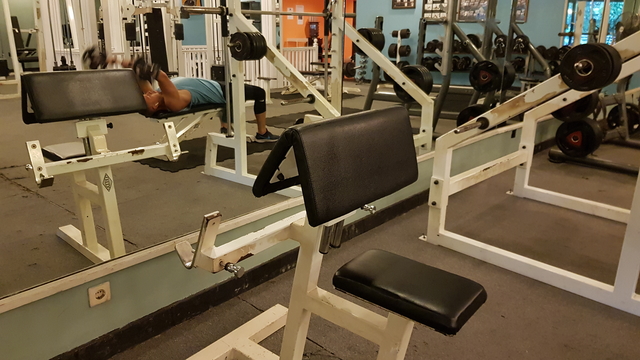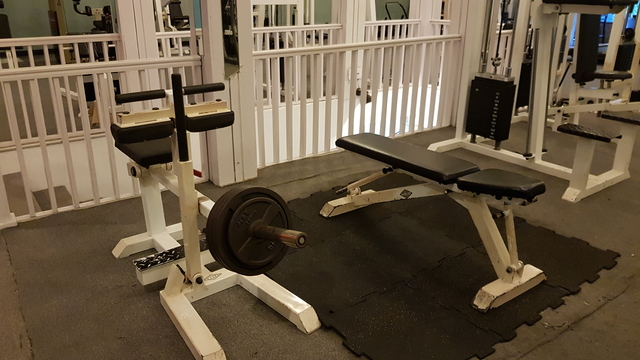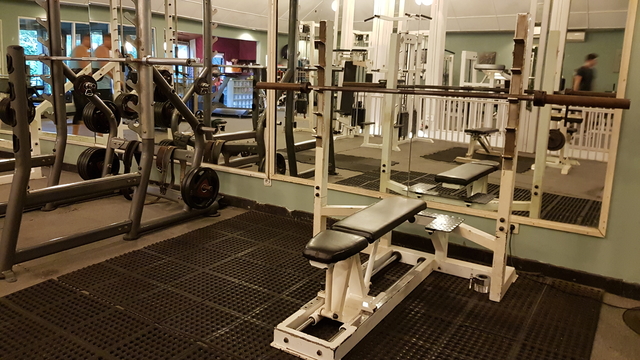 Dumbbells:
- 1 set of paired dumbbells 1-10 kg
- Adjustable dumbbells 5 - 30 kg
- Kettlebells - weight not specified
Other Equipment:
- 2 Reebok step platforms
- 4 fitness balls
- Half-sphere balance balls
- Yoga mats
- Jump ropes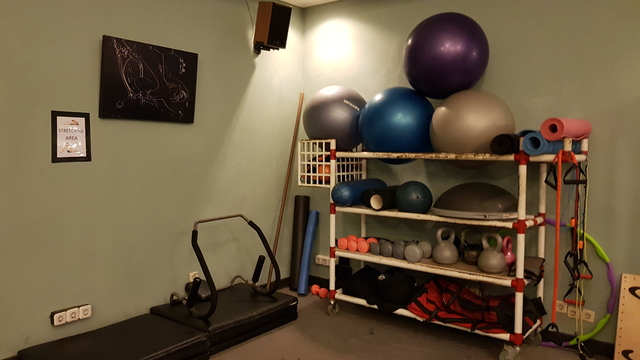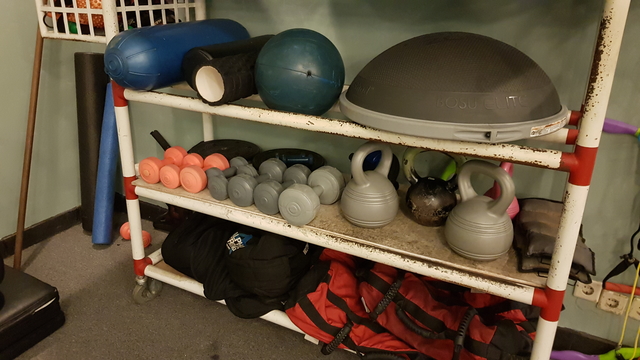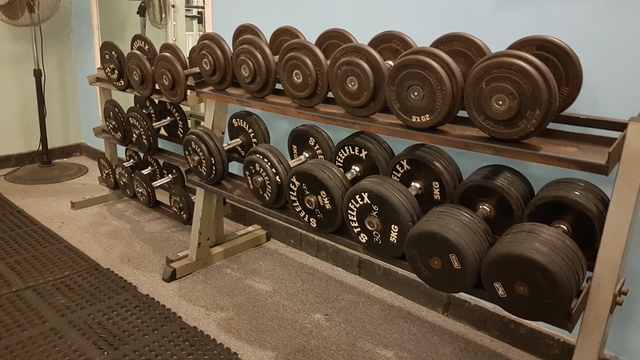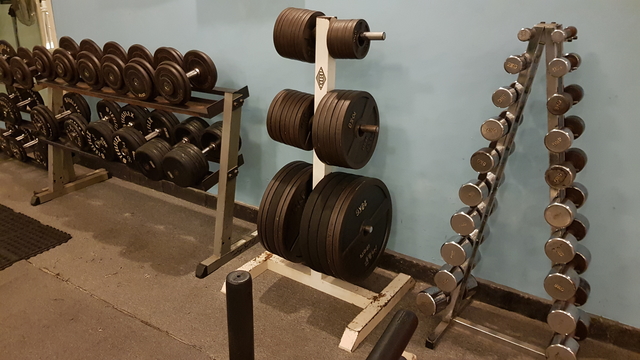 Changing Rooms/Lockers/Safes:
There are separate changing rooms for men and women. The changing rooms are spacious with convenient lockers that have hangers inside. It's very clean in the changing rooms, and there's even a hairdryer available.
Showers/Toilets:
There are two toilets and 4 showers in the changing room area. The toilets are very clean and stocked with toilet paper. The showers have good hot water, shower gel, and shampoo from unknown manufacturers. It's evident that cleanliness is well-maintained here.
Swimming Pool:
Not available.
Additional Amenities:
Before the workout, they provide a complimentary towel. There are water coolers in the gym with free water, and disposable cups are provided, so you don't necessarily have to bring your own bottle.
Clientele:
About 90% foreigners and 10% locals. Sometimes, people come to work out wearing street clothes and flip-flops.
Cleanliness:
The gym is very clean, with all the equipment wiped down, and the floor is kept clean. There is always a staff member in the gym who returns equipment to its place and sanitizes everything.
Temperature and Air Conditioning:
In the strength training and cardio areas, both air conditioning and fans are in operation and work excellently. The boxing and aerobics area is outdoors but shaded by vegetation.
Music:
Great music - a good selection of melodic and inspiring house music. No annoying music.
Café:
Behind the strength training area, there's a small café, partly indoors and partly outdoors. It's very comfortable with nice chairs and sofas, making it a pleasant place to spend some time.
On the menu, they have protein shakes, smoothies, fruit salad, and coconut water. They also offer sports bars and fitness cookies.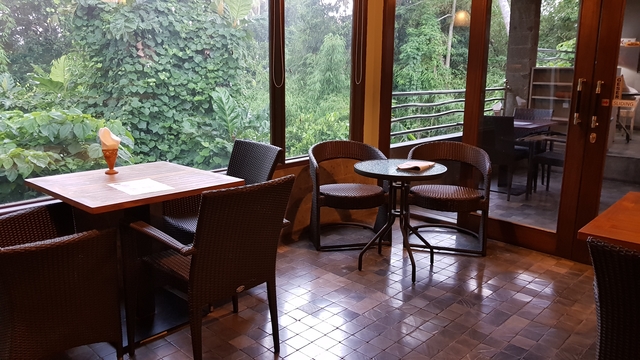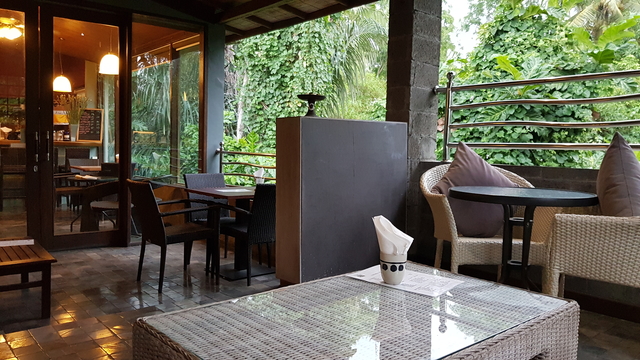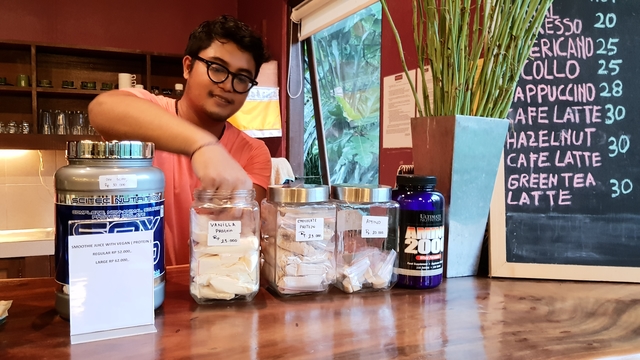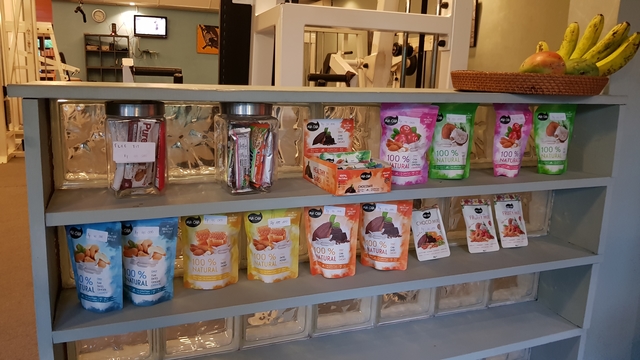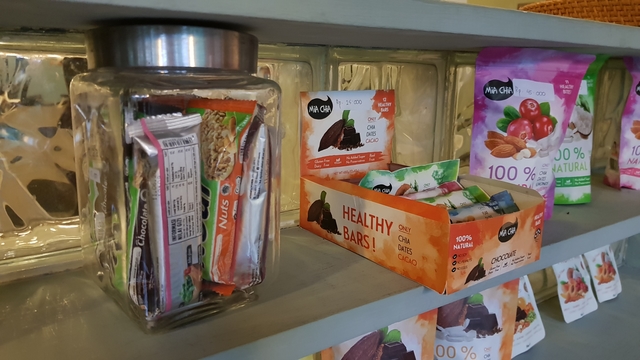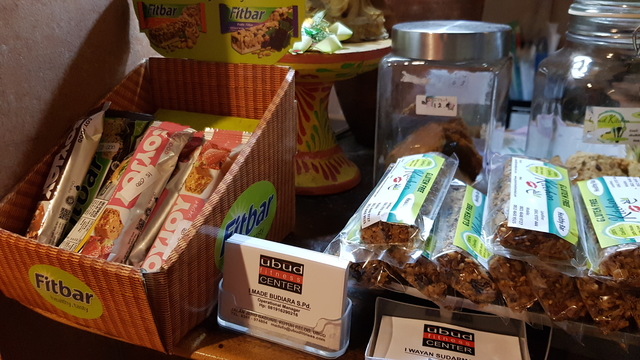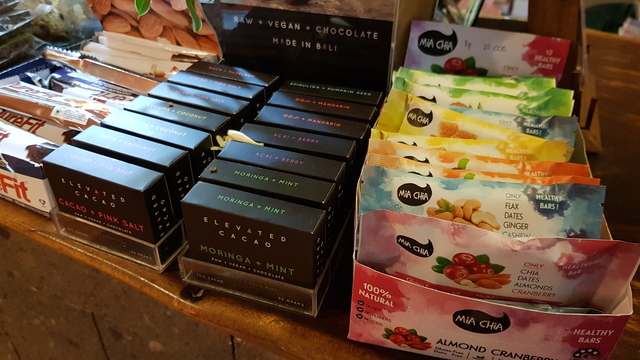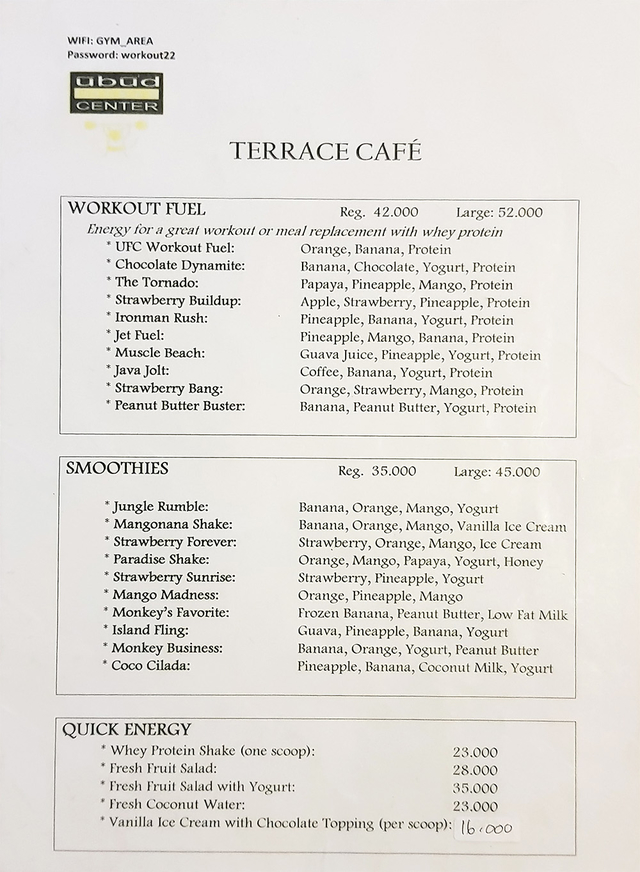 Sports Supplements:
A very limited selection of sports supplements. 4 options for protein.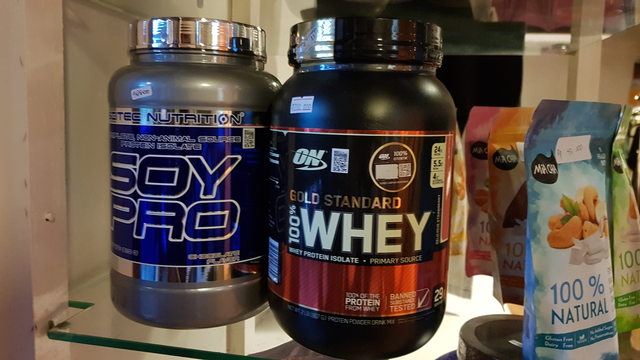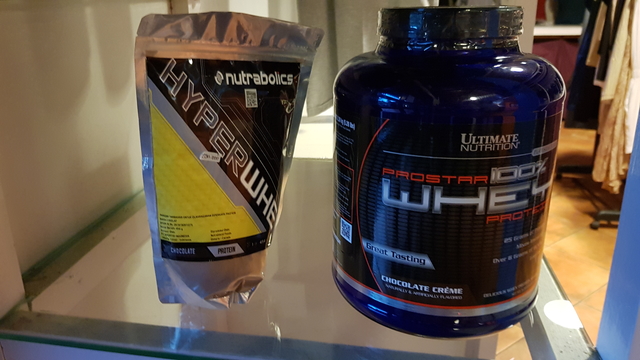 Shop:
A small shop for sportswear. Clothing with the logos of this gym and without them. Quite affordable, but the selection is small. There are yoga mats priced at around 400,000 rupiahs.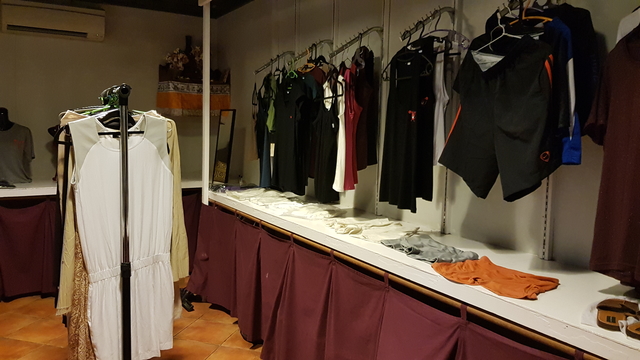 Parking:
In front of the center, there is a small parking area for motorcycles. It can get crowded when there are many people.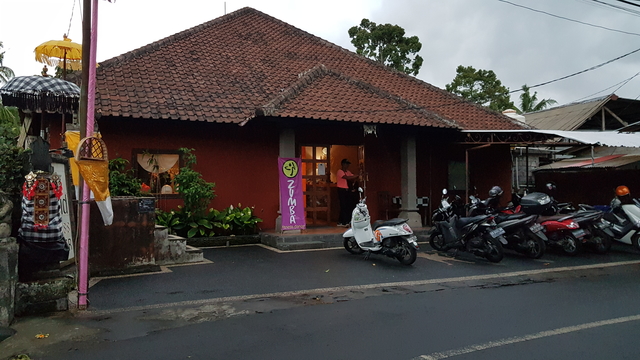 Drawbacks:
Quite old equipment, but their functionality compensates for it, and they work excellently. The price for a single visit is somewhat high but reasonable when getting a monthly subscription. Dumbbells only go up to 30 kg, and the weights are of unclear value.
Advantages:
Cleanliness, a pleasant atmosphere. Good air conditioning. Friendly staff. Functional gym equipment.