Twin waterfall Lipah Petang - a beautiful waterfall without tourists
If you like beautiful waterfalls without crowds of tourists, ringing music and open cafes - you are here👌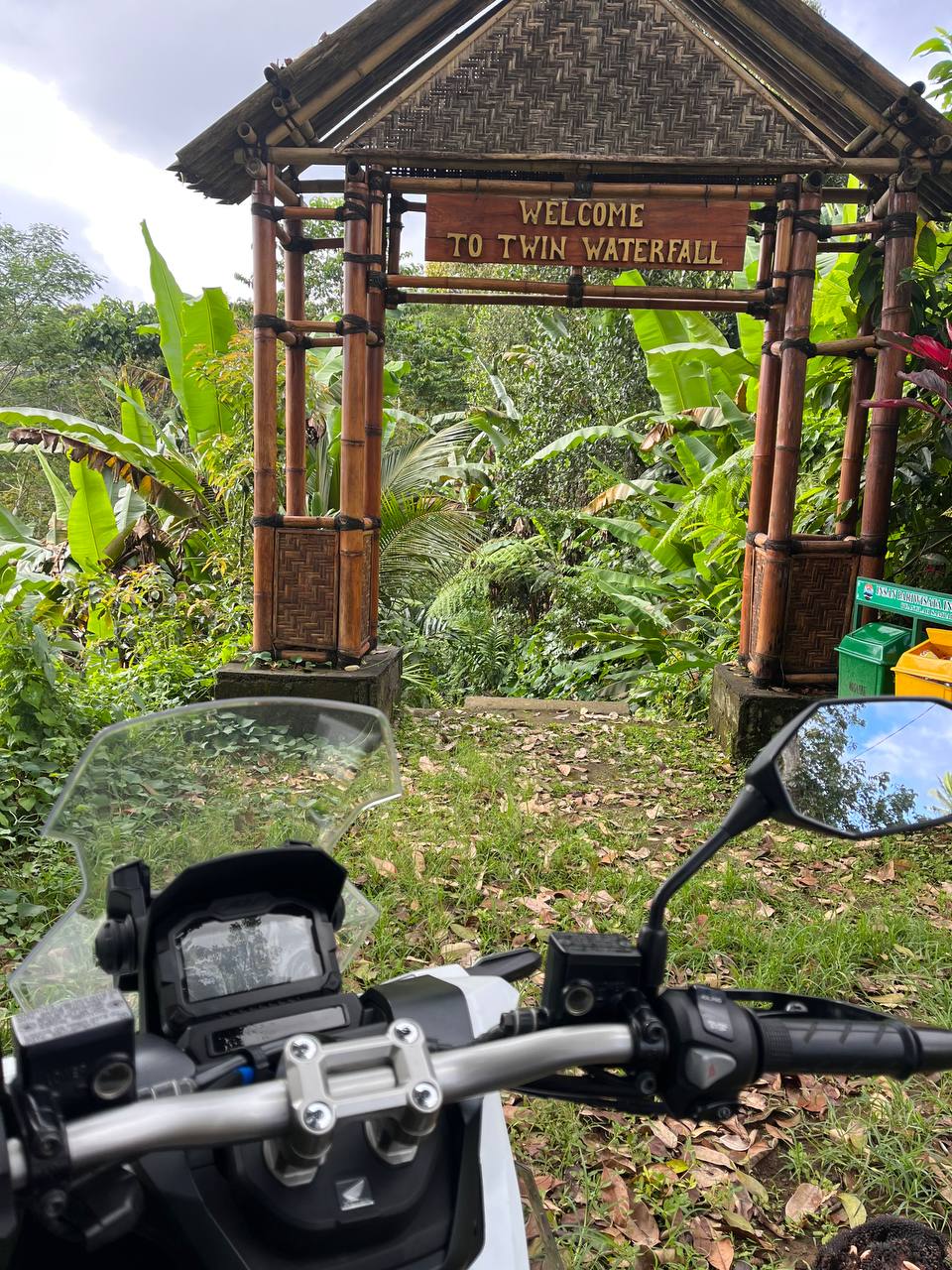 The path is very picturesque! You will drive past rice terraces, small villages and cozy cafes. The road is constantly going up, so the heat will slowly subside.
About halfway there, you can stop by a great place to have a snack.
📍Warung makan dugul sari latu
- the cafe is located opposite the rice fields, the price for a dish there is incredibly low - about 0.5 dollars for a chicken with grilled vegetables. And fresh juices are even cheaper.
Approaching the waterfall, you will see a descent to a concrete road - so you are driving correctly. On the right there will be an arch and a staircase down, as well as a sign with the name of the waterfall. You're there.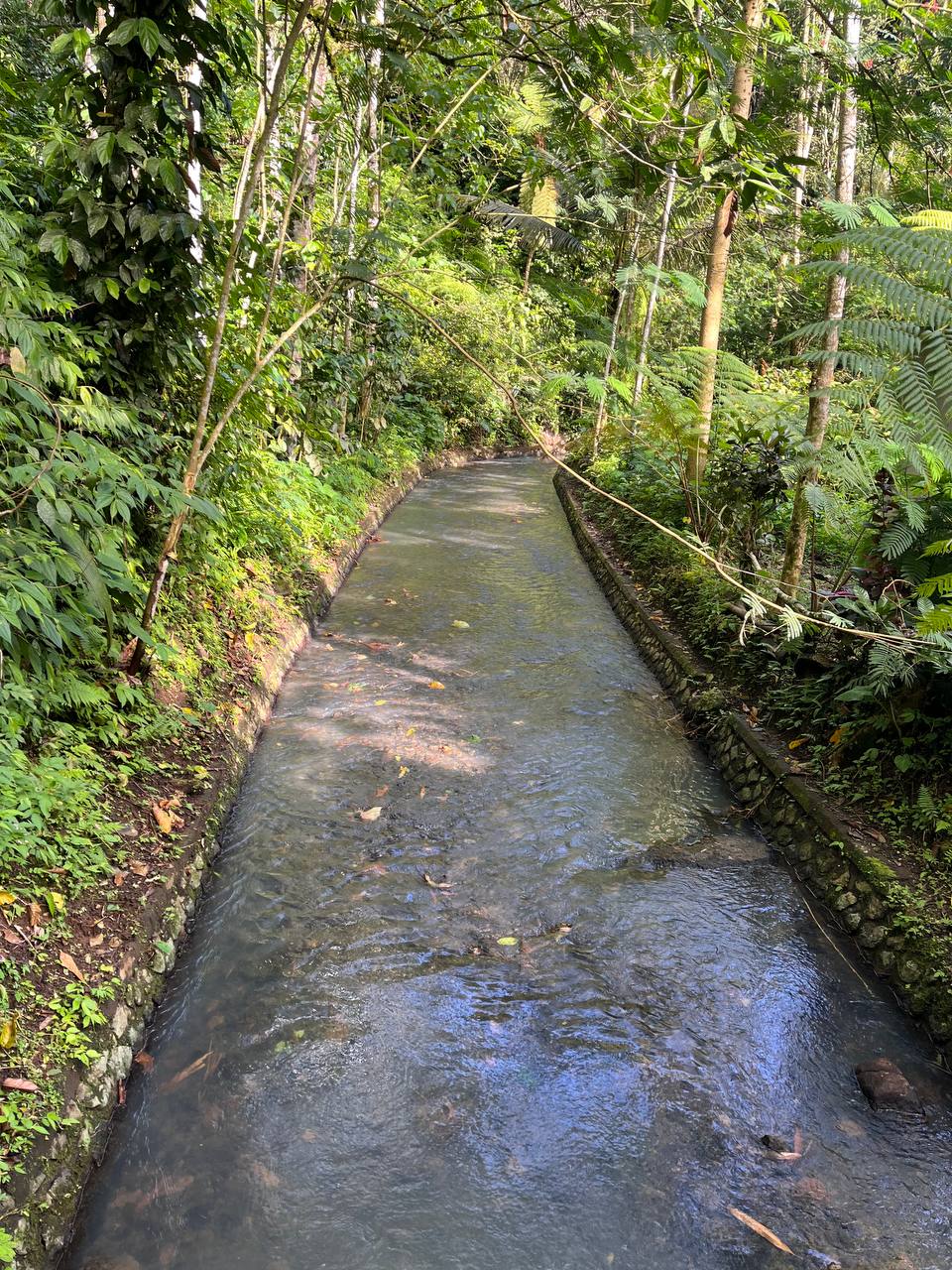 If the ticket office is working, we buy a ticket and go down, if not, we just park the bike and go down. A long staircase leads down to the waterfall. Below you will see a bridge over the river and a pond with fish. Then there will be the waterfall itself. It is not as popular as many other waterfalls in Bali, there is a chance that you will be alone there. You can swim in the natural pool at the waterfall, arrange a beautiful photo shoot without crowds of people👍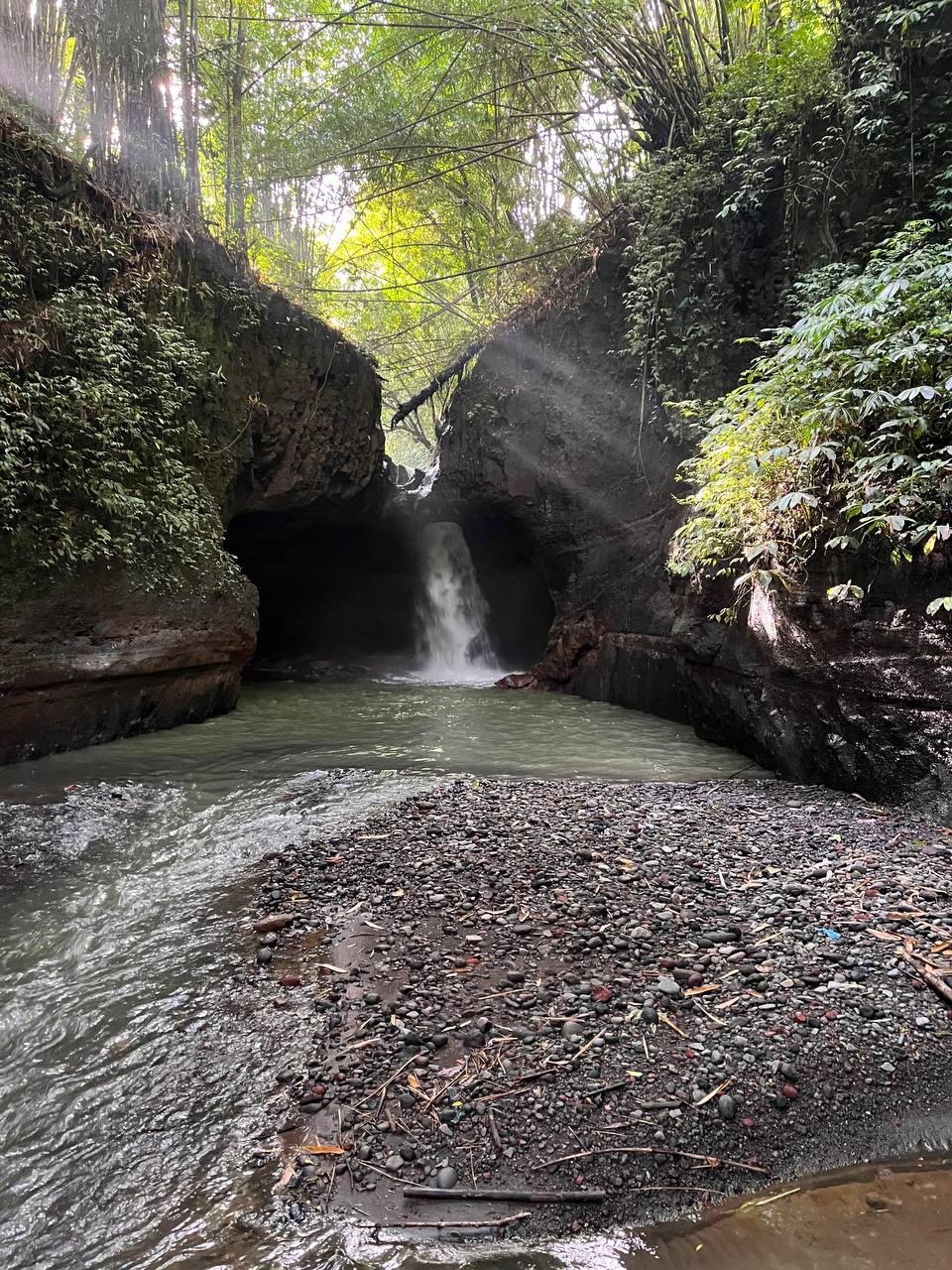 Just a 5-minute drive from the waterfall there is a park with beautiful views, a cafe, as well as photo areas.📍
Wisata Tukad Ngongkong
- abbreviated WTN. The entrance costs 10k rupees, but after 17:00 the cafe closes and is allowed for free.
Anyone can go on this trip: there is good asphalt, markings, lighting everywhere.On the way back, you can stop by another beautiful cafe - 📍 
Tebu Coffee & Eatery
. There is also a view of rice fields, a large space, all made of wood and low prices. A great place to take a breath.
The full route can be viewed
here
.
💰Price: There is a payment, but often does not work
🛵Distance: 39 km from Denpasar
⏰Travel time: 1.5 hours by bike
💪🏼Difficulty: easy
👆🏻Road: Asphalt, no bad roads
▶️ For all questions about the rental of transport, please contact our managers in telegram
@balimotion.pro