On October 13, the powerful engines of top-notch sport bikes will roar again on Lombok, and the world's best motorcycle racers will commence their battle for victory in the Pertamina Grand Prix of Indonesia at the circuit named Pertamina Mandalika International Circuit. If you're into racing and motorsports, missing such an event is simply not an option.
Tickets
are currently available for all zones, and the prices are quite reasonable: starting from $60 for one day or $135 for two days of racing.
Naturally, there's also a VIP
level
with perks like access to the pit lane, paddock zones, the opportunity to take photos with MotoGP stars, and other joys. Of course, you'll have to pay for these privileges. It's 835 euros if you're a child under 12, and for adults, the VIP pass will cost you 1670 euros.
Schedule of the stage:
Until the first of October, the Cup is hosted in Japan, but the stage is soon coming to an end. Currently leading is Francesco Bagnaia from the Ducati-Lenovo team with 292 points, followed by Jorge Martin from Prima Pramac Racing, who has gathered 279, and closing the list of leaders is Marco Bezzecchi from the VR46 Team with 248 points. The battle for leadership and other positions will undoubtedly be intense; that's just the way it is. Moreover, the cup is entering the final stretch. With Indonesia, there are only 6 stages left, and passions are heating up; it won't be dull.
If you decide to attend MotoGP, you have two options. The economical route using a ferry and a motorbike or car. Or by plane. Bali-Lombok flights operate regularly, and tickets will cost you around a million rupiahs one way.
Not only fans are eagerly awaiting the race; the authorities in Indonesia are no less excited. They anticipate that, thanks to this event, the treasury will be enriched by 887 billion rupiahs. Construction of hotels, bars, restaurants, surf spots, and other tourist attractions continues in the Mandalika Special Economic Zone.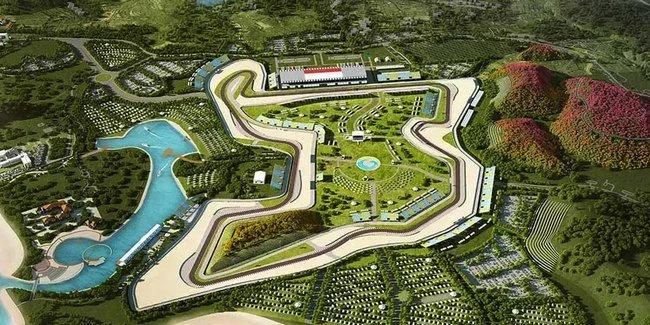 Transport services are gearing up for the cup as well. During the races, additional flights are planned, including from Jakarta. Also, between Bali and Lombok, 25 ferries will operate with departures every two and a half hours. By the way, you can book tickets in advance on the website 
trip.ferizy.com