The main recommendation before visiting Sumba is to stop comparing it to Bali. Sumba doesn't have the same prices, services, or choices as Bali. Everything is more expensive, worse, and more limited on Sumba. Sumba is still not a tourist island. If 15-20 tourists arrive in a day, half of them being foreigners, that's already considered good.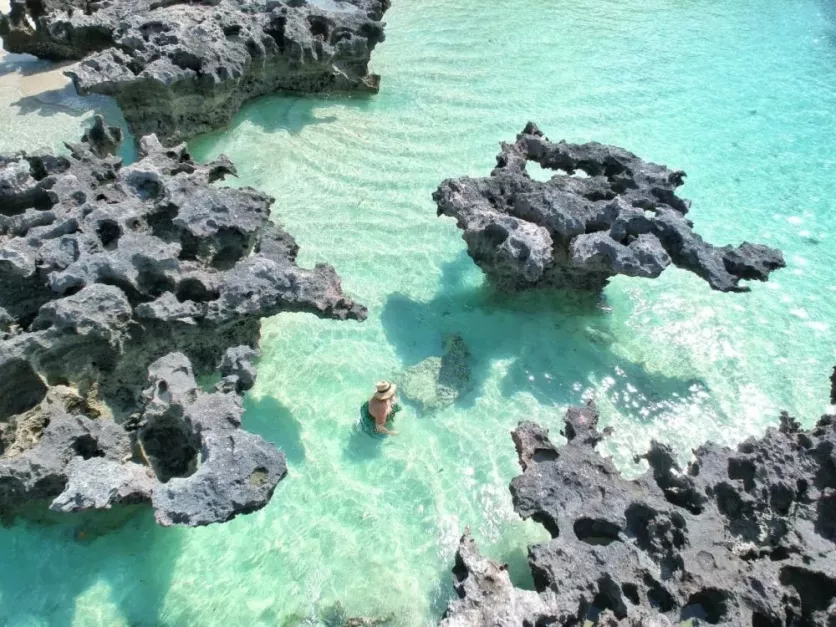 But the upside is that on any of the most stunning beaches, you will also be alone. Touristic places are those that visitors typically go to about once a day. Everything will be unique and authentic.
WHAT TO DO IN SUMBA
Mainly, surfers and adventure enthusiasts fly here, tired of touristy Indonesia and craving for something wild. Photographers, ethnographers, waterfall collectors.
Surfing is only available on the west coast. Snorkeling is on the east coast.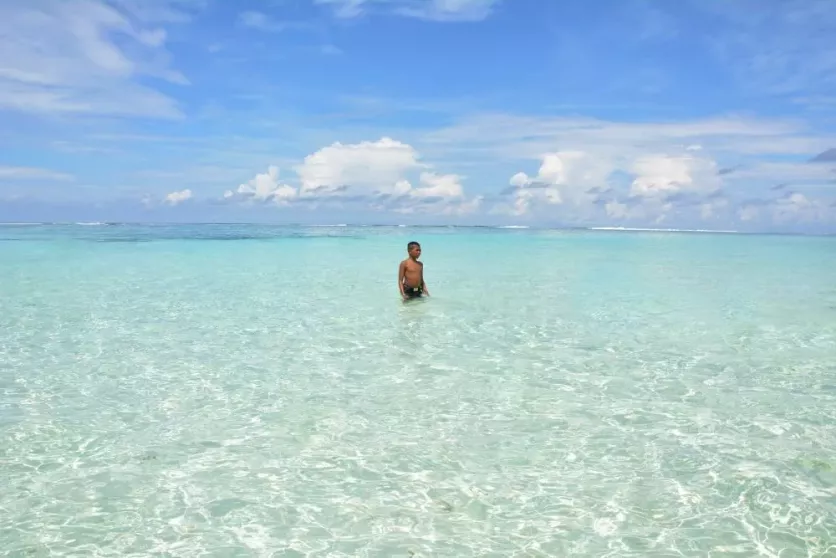 Waterfalls are scattered all over the island, and there are dozens of them. Almost every month, a new one "opens," or rather, a road to it becomes accessible (although calling these roads "roads" is a bit of an overstatement. Most waterfalls are quite hard to reach).
The hills with incredible views are located on the east side of the island. They look different in the dry season and the rainy season, but they are always impressive.
You can find pristine, deserted beaches on both the east and west coasts.
Traditional villages are located in the west, while villages with royal tombs are in the east.
The famous Sumbanese ikat fabric is traditionally made in the east, featuring intricate patterns. In the west, you can find simpler motifs, but it's also natural dyeing. Ikat from the east is preserved in museums and participates in exhibitions, while ikat from the west is sold in Ikea Indonesia.
Shamans, rituals, Pasola, and Wula Podha take place on the west side of the island.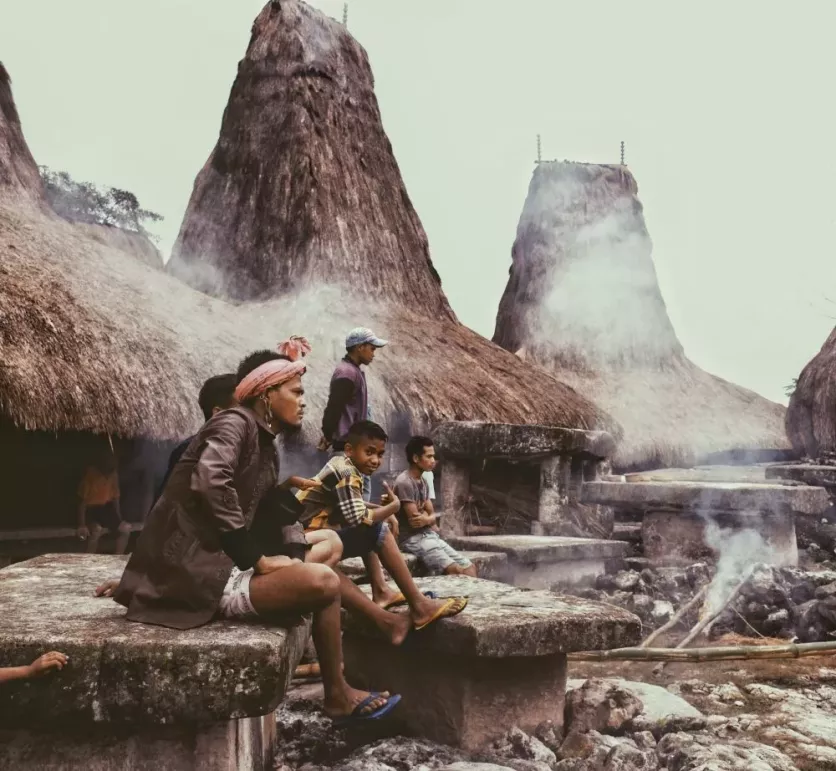 In a nutshell, as someone who has been living on the island for many years, I would sum it up like this: surfing, beaches, and culture are on the west side. Snorkeling, hills, and ikat fabric are on the east side.
And here's a spoiler for bloggers: the horses running on the beach are the property of NIHI resort, both the beach and the horses. So, you can't come and see them. Not even for a moment. Not even for money. You can book a room (starting from $1200 per night) and enjoy the view. But you still can't access the beach because there are no roads, not even a detour.
HOW TO GET TO SUMBA
You can only get to Sumba by plane from Bali or Kupang. All attempts by various groups of people to reach Sumba by ferry over the years have not been successful, not even once. This is because ferries have no schedules, and there's a long queue of trucks waiting for them. However, if you have a motorbike rather than a car, you can give it a try. There's a ferry from Lombok to Waingapu.
On the west side of the island, there's an airport in Tambolaka city. There are three daily flights operated by Wings Air and Citilink (1.5 hours flight) and Nam Air (1 hour). It's most convenient to buy tickets on the local Traveloka website. The approximate cost at the moment is 1.1 million rupiahs one way.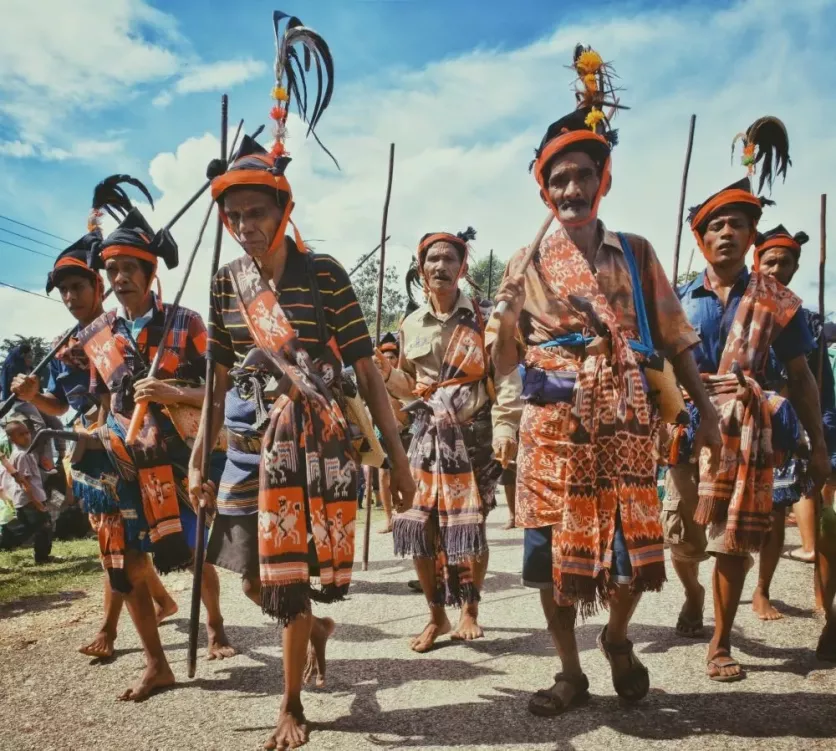 On the east side of the island, the airport is located in the city of Waingapu. There is an airport, but it is currently undergoing reconstruction, and ticket prices are currently twice as high as in Tambolaka (the airport on the west side). In March 2023, a new airport is planned to open, and we are expecting a decrease in prices. Currently, it's around two million rupiahs. You can fly in from Bali and Kupang. From Bali, there is one daily flight operated by Wings Air.
You can travel to Sumba with the help of the company
MyBaliTrips
. They offer four-day tours that include excursions to both the western and eastern parts of the island.
WESTERN SUMBA
The western part of the island is divided into two different regions: Kodi and Lamboya.
Kodi is the poorest region of the island and, accordingly, has the most unique people. There are many scary stories about it, but it all depends on you and your karma. You just need to be attentive and, if possible, not easily frightened. Kodi is home to the most famous village on the island (nowhere else will you find such high roofs and views of the ocean), as well as a turquoise lagoon and white sandy beaches.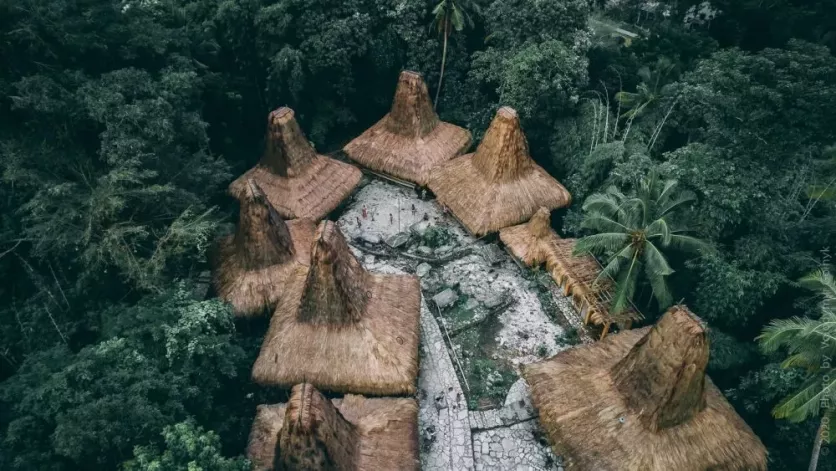 Lamboya (where I live) is the greenest region of the island. Here you'll find the best hotels, excellent roads, and great surf beaches. There are also many beautiful authentic villages, white sandy beaches, waterfalls, and caves in this area.
TRANSPORT
At the airport, you might find people offering motorbike rentals, but not always. You can rent them at city hotels, for example, for around 150,000 per day (with a passport copy as a deposit). Renting a car with a driver costs between 700,000 to 900,000 per day (plus meals for the driver). Finding a rental car can be challenging. There's a rental option for a jeep with a tent in the east (Sumba Rent Car), with varying prices. Transfers to hotels in Lamboya cost around 700,000 to 800,000. Most drivers do not speak English.
RESTAURANTS
In Tambolaka, the best restaurant (out of two) is
Makan Dulu
. It offers Indonesian cuisine in a lovely setting, with good service and a bar. There's also
Gula Garam
, the first restaurant on the island, serving delicious pizza, European dishes, and a French tarte tatin (the owner is French), but both I and my guests have had food poisoning there multiple times.
In both places, you can find local eateries serving Masakan Padang (ready-made Indonesian food, tasty), as well as new bakeries (Indonesian).
There is no food available around the beach areas. Not even coffee. Not even instant noodles or bakso (Indonesian meatball soup). Remember this and bring your own.
MAIN ATTRACTIONS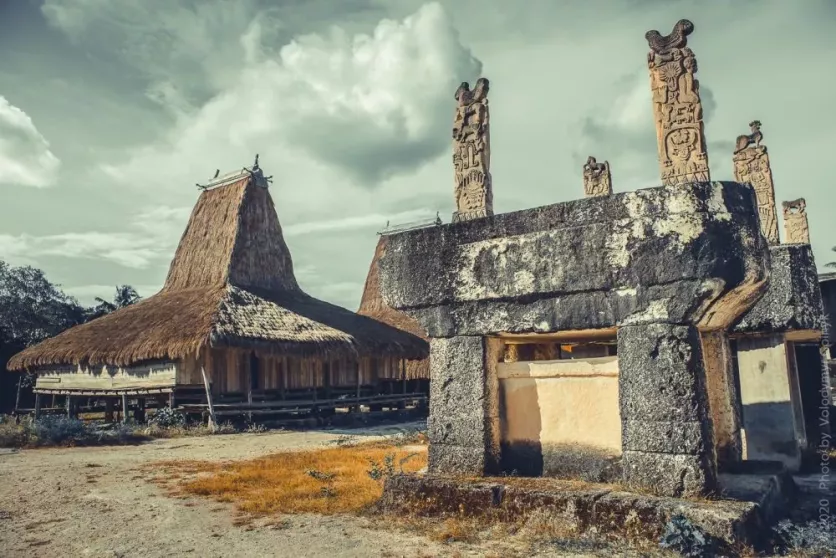 In Kode: Rotenggaro village, Waikuri lagoon, Mandorak beach.
In Lambouya: Watubella and Morosi beaches, Waikacura and Lapopu waterfalls, Tarung and Praijing villages.
HOTELS
During the pandemic, about a dozen hotels have opened on Sumba. However, you need to understand the island's specifics: hotels are either very expensive or very basic (while not cheap). Power outages are common, and in some places, there is no electricity at all, so hotels rely on generators.
Hot water, air conditioning, private bathrooms, Wi-Fi, and non-Indonesian breakfast are only available in hotels marked with +++. Hotels located in the cities of Tambolaka and Waikabubak are not listed here.
EASTERN SUMBA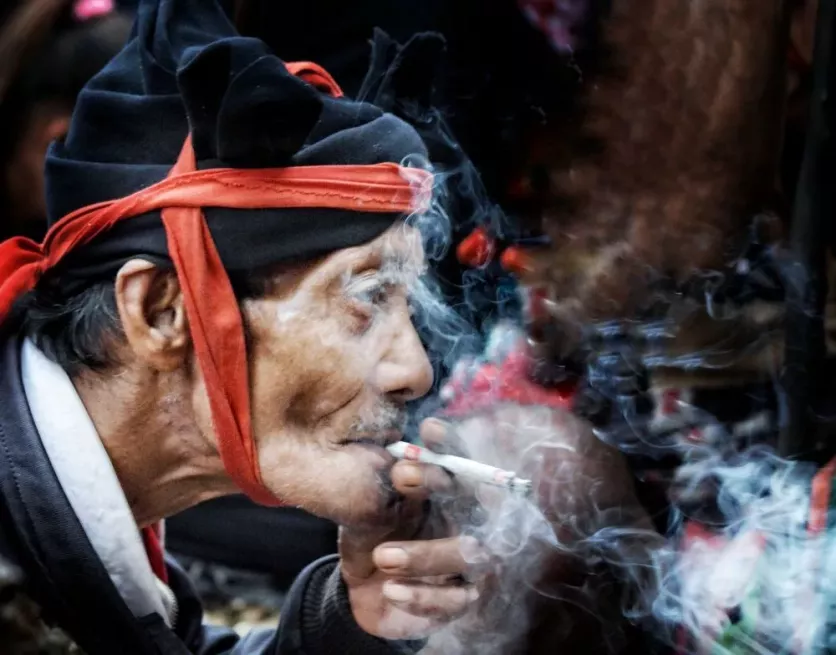 It differs significantly from the west. A completely different landscape, nature, and villages. The capital of the region is the city of Waingapu.
HOW TO GET THERE
The road from Tambolaka to Waingapu will take 4-5 hours on a good road but with steep serpentine curves. You can get there by hiring a car with a driver (1 million rupiahs), by using a shared taxi (200 per person if there are three or four other passengers), or by taking a bus. The bus departs twice a day from the Sinar Tambolaka hotel, at 8:00 and 13:00, and the journey takes 5-6 hours with a stop in the city of Waikabubak.
You can also get from Waikabubak to Waingapu. Hire a car with a driver (1 million rupiahs), use a shared taxi (150 per person if there are three or four other passengers), or take a bus. The bus departs twice a day from the Sinar Tambolaka hotel, at 8:00 and 13:00, and makes a stop in the center of Waikabubak after about an hour. The journey takes 4-5 hours.
TRANSPORT
At the airport, there are sometimes people who offer motorbikes for rent, but not always. You can rent them at city hotels, for example, at 150,000 rupiahs per day (with a passport copy as a deposit). Renting a car with a driver costs 700,000-900,000 rupiahs per day (plus meals for the driver). Finding a car for rent can be challenging. There is also jeep rental with a tent (Sumba Rent Car), and prices vary.
RESTAURANTS
There are local eateries, Masakan Padang (pre-made Indonesian food, tasty), and Indonesian bakeries.
For something newer with a pleasant interior but food that's average, there are two cafes: PC Corner and Laparanda.
At Walakiri Beach, you can have a great dinner with fish and seafood. They take some time to prepare the food, but it's delicious and can be made without spices and not spicy. They serve fish with only rice and spinach.
MAIN ATTRACTIONS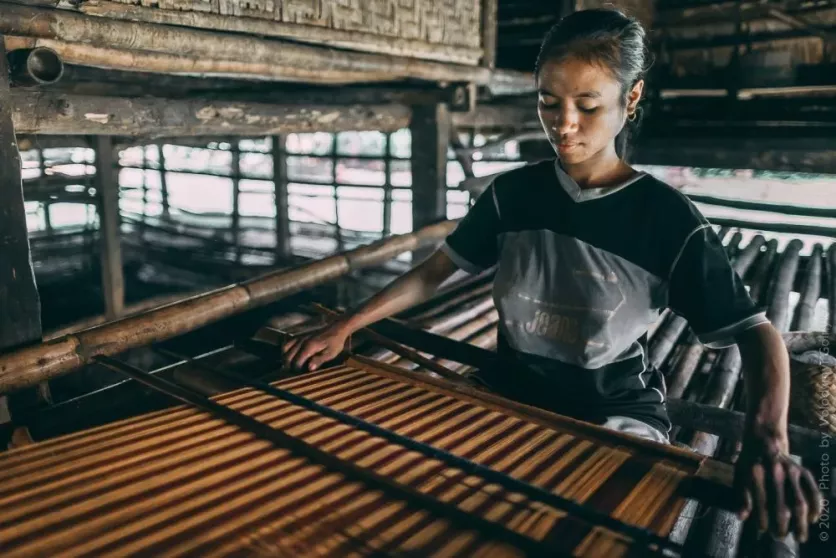 Villages Prauli and Praiyawang
Beaches Purukambera and Walakiri
Hills Wairinding and Tanararu
Waterfalls Tangenddu and Waimarang
HOTELS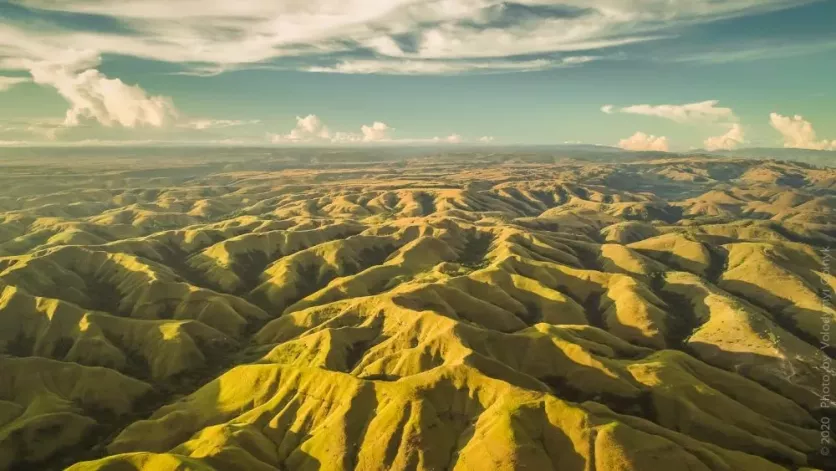 Hotels with average prices are much better on the east side. However, when it comes to villas and 4-5 star hotels, it's the opposite – they are much worse. A new addition is the camp on Tarimbang Beach.
Hotels in the city of Waingapu are not listed.