It's not a secret that Bali is home to many luxurious hotels. All of them are incredibly beautiful and interesting. However, among them, there are hotels with a unique twist. In this article, we will talk about seven such hotels. And by the way, not all of them are insanely expensive.
Sharma Springs Bamboo House, Ubud on the map website
What could be more environmentally friendly than staying in a bamboo house? The unique design of these buildings not only pleases the eye but also fills you with positive energy, offers warmth and care from nature, carries a pleasant aroma, and is convenient to use.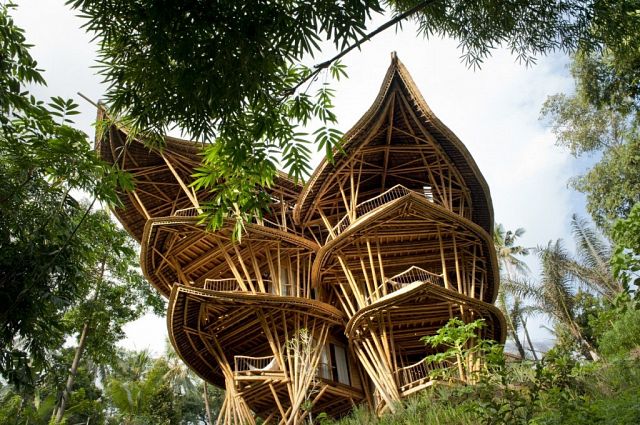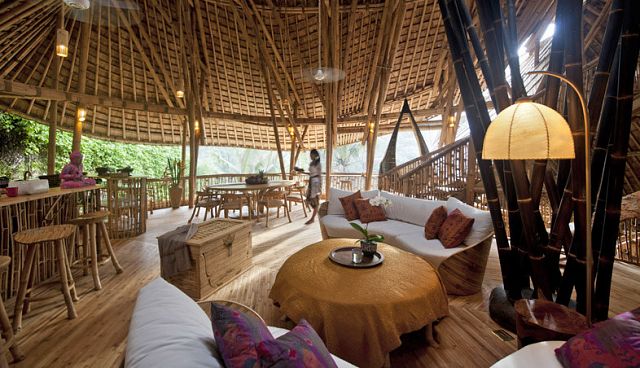 Here, it's not hot during the day, and it's warm at night. The cool breeze from the mountains brings the scents of blooming flowers from the jungles.
Sandat Glamping Tents, Ubud
A beautiful hotel with glamping tents. It's an original and incredibly beautiful mix of nature and modern technology.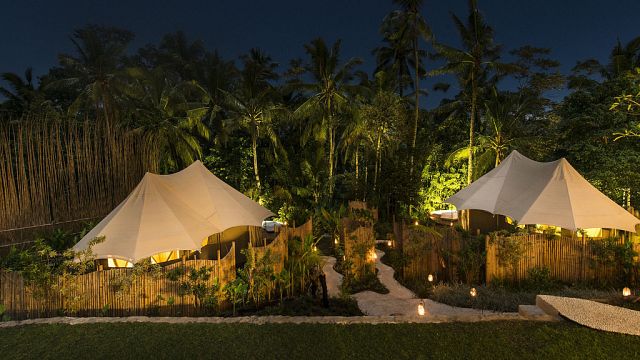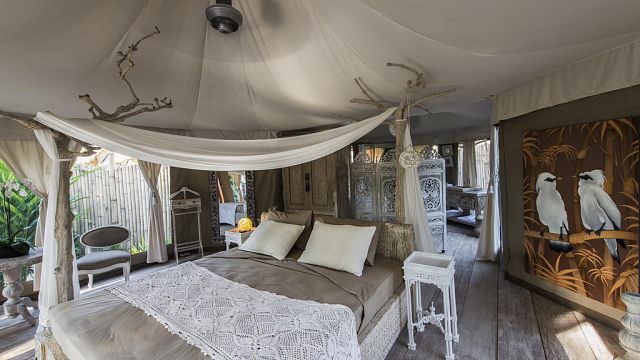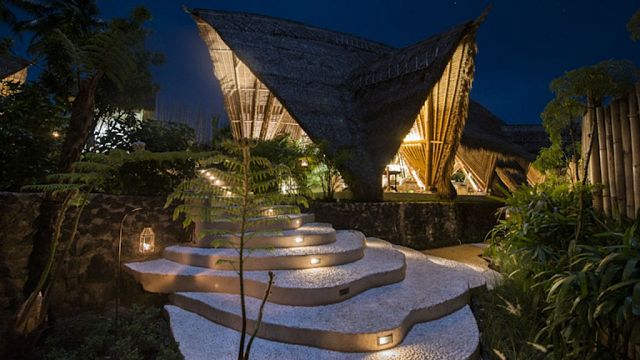 The Dragoon 130
Is a modern luxury yacht that drifts along the shores of Bali. The vessel itself is built from teak, a very expensive and durable material. The furniture and all interior finishes match the level of luxury. The yacht features 6 bedrooms and can accommodate up to 12 people on board. If spending $10,000 for a yacht cruise is too expensive for you, $150 per night on the Dragoon 130 could be quite reasonable.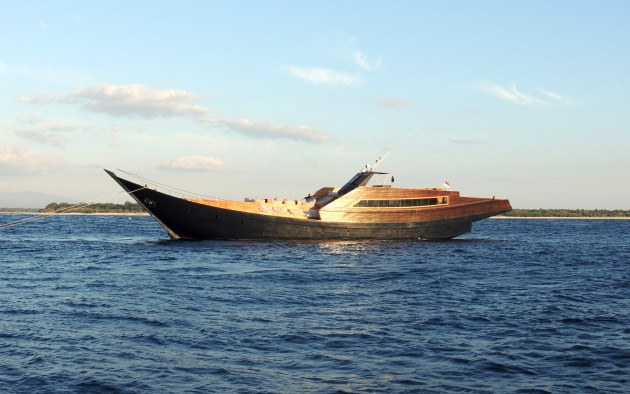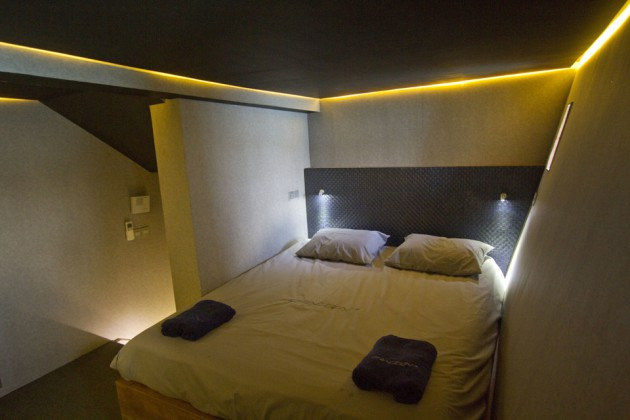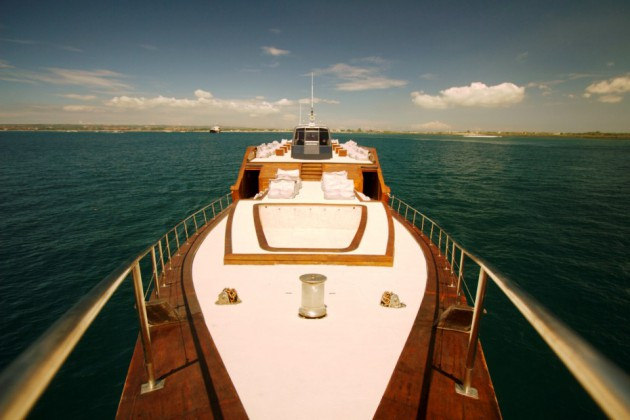 Mara River Safari Lodge, Gianyar
Have you always dreamed of having lunch next to rhinos or rubbing shoulders with elephants? At Mara River Safari Lodge, animals live right on the hotel premises. Around the clock, you'll be surrounded by an African safari experience. All the animals are friendly and eager to interact with humans. Here, you can feed exotic animals right from the veranda of your room or fall asleep to the roar of lions. And you can even swim in the river alongside elephants.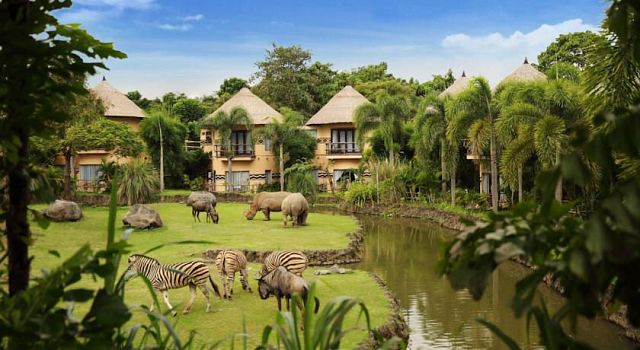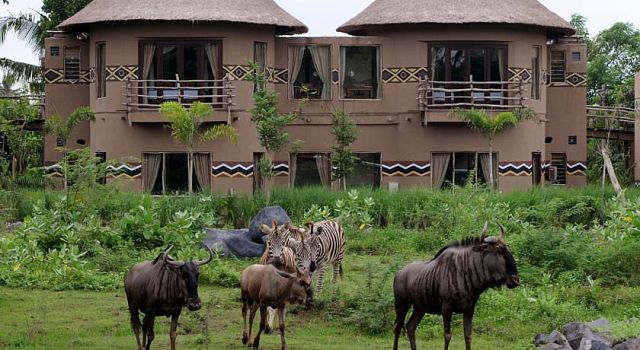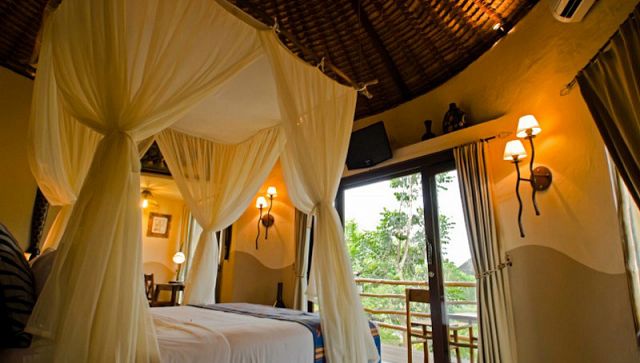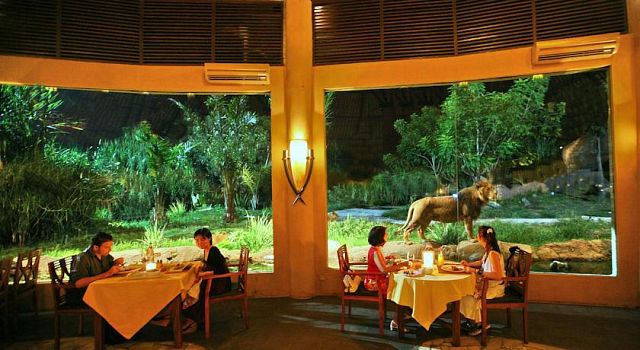 Find the lowest price for this hotel through
HotelLook