The first thing you encounter when leaving the airport in Bali is local taxi drivers literally shouting at you that they will take you for the "best price." In any tourist spot on the island, touts will be waiting, hoping to attract clients for a couple of rides. However, the prices they offer are not the most favorable.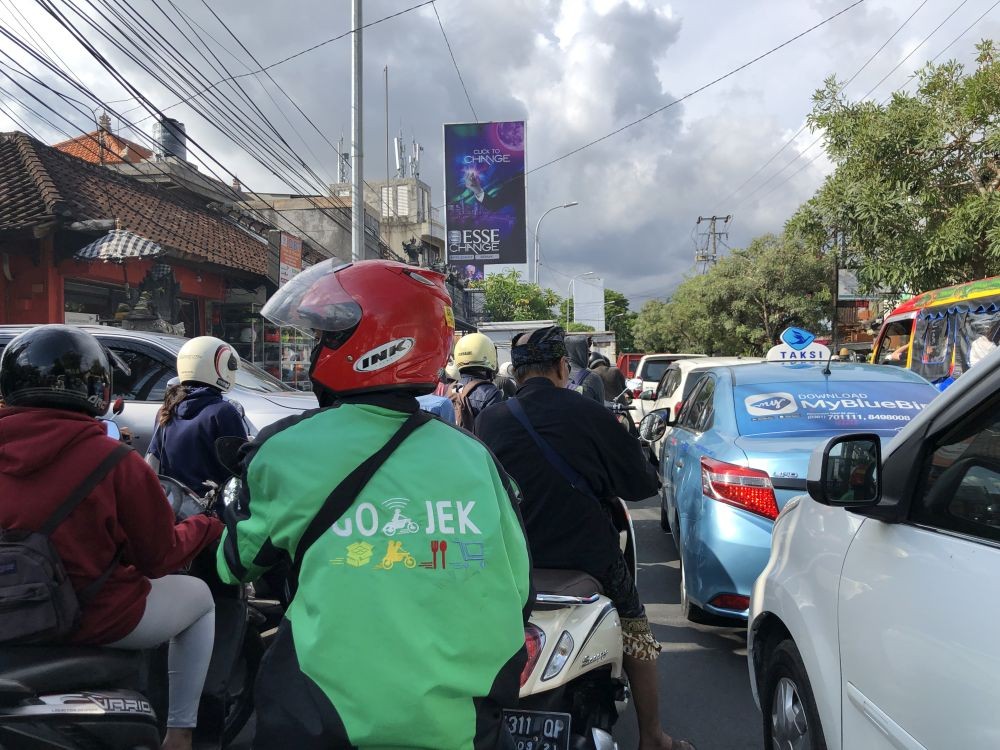 Fortunately, you can ensure comfortable and safe transportation around the island with convenient taxi services. There are several options, including GoJek, Grab, Bluebird, and Maxim. In these services, you can pre-book a taxi, choose the type and size of the vehicle, select a suitable payment method, leave feedback on the driver, and estimate the approximate cost of the trip in advance using Google Maps. On the downside, it can be challenging or nearly impossible to get a ride to remote areas of the island, such as Amed or Lovina, and to tourist spots where local taxi mafias operate.
GoJek
Pros:
convenient application;
calculates the cost of the trip;
there is a delivery service for food, medicine and parcels;
you can rent a driver for the day;
Minuses:
Not all cards are linked;
Only works in Indonesia.
In addition to taxis, the application itself has many more services: ordering food, sending parcels, delivering groceries.
You can top up your GoJek wallet, link a bank card, or pay in cash. There are several ways to top up your Gopay wallet. At the checkout of the Indomaret store, through an ATM and from any Indonesian bank card.
The taxi is available in two variants: car and bike.
To register in the mobile application and use the service, you will need an Indonesian phone number.
Grab
Pros:
calculates the cost of the trip;
you can rent a driver for the day;
works in Singapore, Malaysia, Indonesia.
Minuses:
Not all cards are linked;
more expensive than goujack.
Grab is not as popular in Bali as Gojek. Taxi drivers less frequently connect to this application and work with it because the number of orders is much smaller. However, there are peak hours when it's easier to call Grab. For example, if you're calling a taxi from the airport at a specific time when many planes have landed, it might be quicker with Grab.
You can register in the app with a SIM card from Singapore, Indonesia, and Malaysia. Upon arrival in Bali, to call a Grab taxi, it's not necessary to install the application – there is a counter at the international terminal exit where you can approach the service worker to summon a car.
The app interface is user-friendly, and cash payment is available.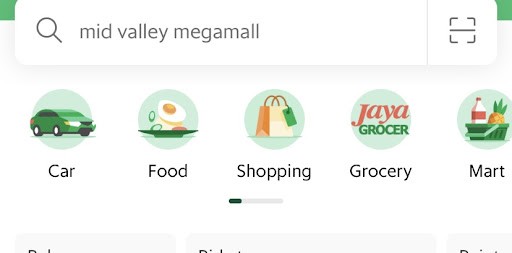 Indrive
Pros:
intercity travel tariff available;
trip sharing is possible;
calculates the cost of the trip;
registration without a local SIM card;
operates in 47 countries.
Minuses:
You can't link a card.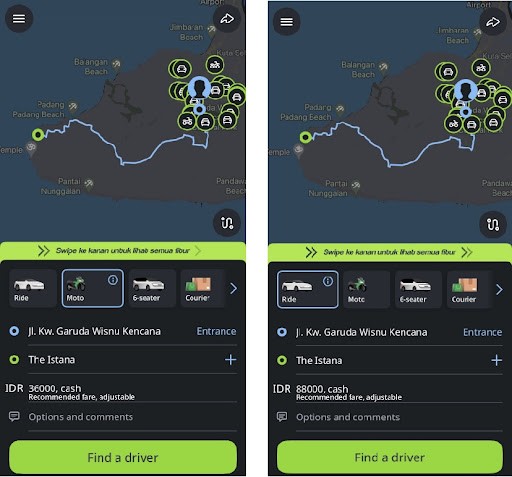 The third most popular service. It has a unique feature: passengers can propose their own price for the trip. Another option allows you to split the cost of the trip with fellow passengers. To do this, you need to select the corresponding button in the application.
There are plenty of drivers available. Users can choose from several tariffs: motorbike taxi, sedan, 6-seater car, comfort. If you are traveling to other countries besides Bali, there are offers for intercity trips. On Bali, moving from one region to another is not considered an intercity trip, and drivers charge for such trips the same as for short distances.
There is also a courier service and freight transportation available. The app operates in 47 countries worldwide. Therefore, it's possible to register without an Indonesian SIM card and later change the location to Bali.
The only thing to note is that payment by credit card is not supported. You must pay for the trip in cash or through a transfer.
Bluebird
Pros:
high quality of service;
many years on the market.
Minuses:
the price is above average.
Traditional taxi service in Bali, operating since 1972. The MyBlueBird app works through registration with an Indonesian number. It is less popular than the previous apps.
You can call Bluebird through Grab or Gojek, and there is a separate option when choosing a tariff.
Also, when other apps increase their fares, Bluebird drivers often take orders. It's important to note that some drivers forge the branding of their cars and offer their services. Bluebird vehicles have the inscription "Blue Bird Group," a distinctive blue color, and a logo with the outlines of a bird.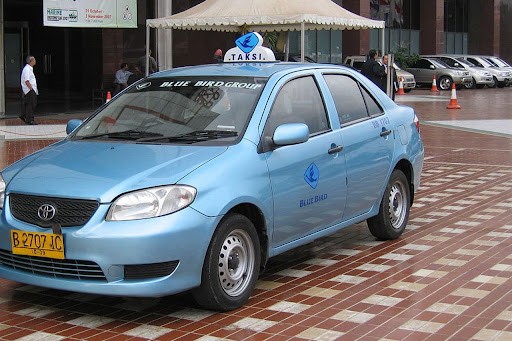 Maxim
Pros:
wide geography;
Registration is possible using a Russian SIM card.
Minuses:
there are problems with determining geolocation in the application;
not popular in Bali.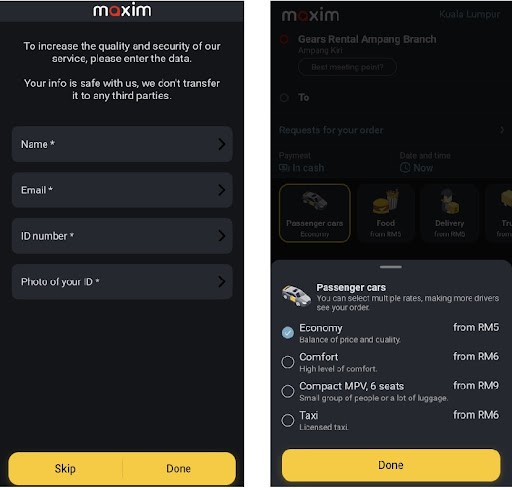 A young service compared to the previous ones. It operates in Indonesia, Malaysia, Thailand, Colombia, Argentina, Kazakhstan, India, the Philippines, and several other countries. In the app, you can register with a number from the country where it operates. You can link your card, and there are several tariffs ranked by the capacity of the vehicles.
So far, on the island, there are some popular tourist spots where taxi services, when ordered through the app, can drop off passengers, but they won't pick up from there. Otherwise, it may provoke a conflict with local residents who work as taxi drivers in that area. So pay attention to signs prohibiting the use of taxi-hailing apps. In such cases, you may have to walk a bit, away from the crowd's sight, where your driver will be willing to come.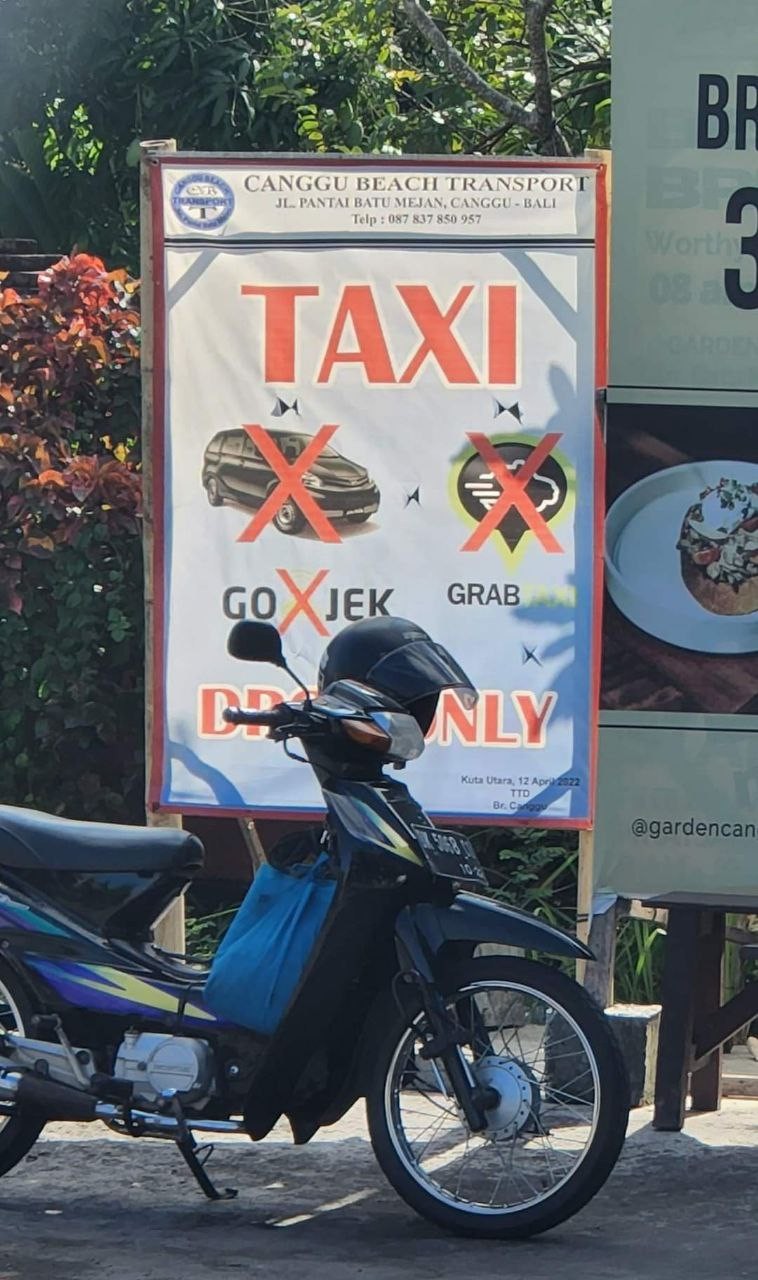 It is also possible to take care of your comfortable transfer from the airport to the hotel in advance.
MyBaliTrips
provides transportation services.