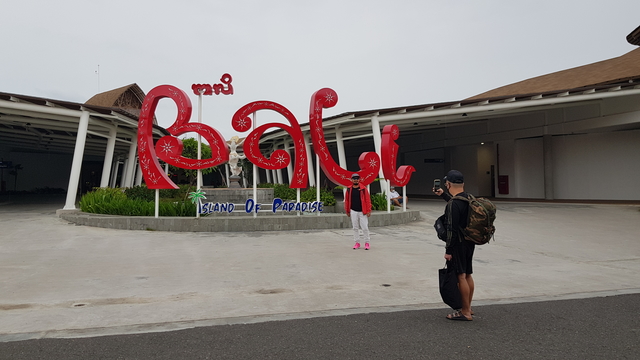 If you have arrived in Bali, and no one is there to meet you, and you don't have your own transportation, there are several options to get to your hotel.
Transfer
If you value comfort, want to be greeted by a smiling Balinese with a sign, be escorted to a vehicle, and taken to your hotel, you can book a
transfer from the company MyBaliTrips
. Prices for transfers can be found on their website. If you opt for the highest level of comfort and transfer, please book it in advance.
Online Taxi Grab
If you prefer to embrace modern technologies, including the realm of online taxis, you can go to the Grab counter and order a taxi right there. To do this, you will need to walk about 200 meters from the exit of the domestic flight terminal through the covered gallery and, in front of the large covered parking building, find the
Grab taxi counter.
Grab offers competitive prices for trips around the island. Download the Grab app and use it for taxi and motorbike taxi rides, as well as for ordering goods to your doorstep. You can also use the GoJek and Maxim apps for similar services.
Prepaid taxi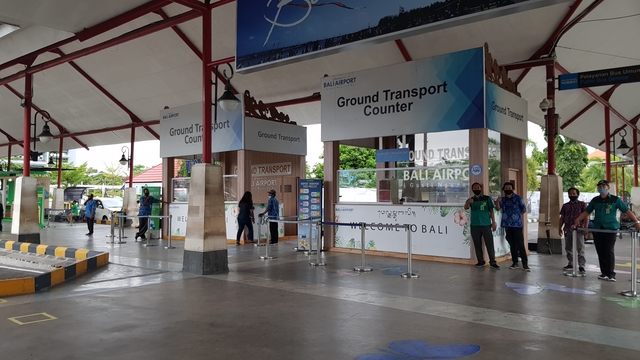 A little short of the Grab counter there is also an
airport prepaid taxi counter.
There are clear set prices and you can immediately see the price of the trip.

Bus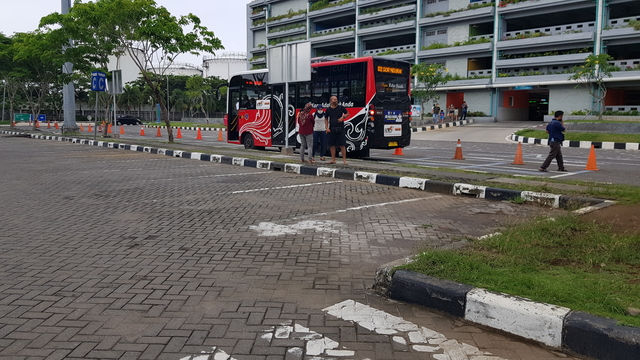 At the end of 2020, a new type of bus called Trans Metro Dewata started operating from Bali's airport. Unfortunately, it might not be suitable for you as it travels along a route that is not very tourist-friendly and goes to the administrative capital of the island, Denpasar.
For this bus, there is an application called Teman Bus, where you can view the route. Currently, there are four bus lines on the island.
Walking
If you arrived with light luggage, your hotel is very close to the airport, and you enjoy walking, you can walk from the airport. It is located quite close to the Kuta area.