The stores mentioned in the review:
Fitness Buff
- a store in Kerobokan, a few minutes' drive from Ray Kerobokan, near the intersection with an airplane on the roof. They have some sports equipment - powerlifting belts, supports, fitness bands.
You can also find a good selection of sports nutrition in the following stores:
Don't forget that you can also order protein supplements and complexes from the online store
Tokopedia.com
or look for them in fitness centers and sports halls.
Sports nutrition protein is a protein concentrate in powder form. It covers a portion of a person's daily protein needs and promotes muscle growth and recovery.
When choosing protein, people often consider the type of supplement, the intensity of their workouts, their individual goals, and their lifestyle.
There are few contraindications for using protein, so please consult with a dietitian and a fitness trainer before starting.
What are the main types of protein, how do they differ, and where to buy protein supplements in Bali?
Casein
Casein is a protein obtained from cow's milk through coagulation. Milk protein is considered easily digestible, while animal protein is less so.
Casein protein is slow-digesting, taking 5-8 hours for the body to absorb. It provides a prolonged feeling of fullness, making it particularly popular among those looking to lose weight.
Casein helps preserve muscles during a calorie deficit, aiding in weight loss by reducing fat tissue rather than muscle tissue.
Casein protein is suitable for muscle gain, although whey protein is often considered more effective. Casein protein shakes are typically consumed before bedtime.
Casein protein is relatively affordable, quite effective, and suitable for various fitness goals. It's beneficial for beginners in sports, those looking to slightly increase muscle mass or lose weight while maintaining muscle definition.
It's not suitable for individuals with lactose intolerance. If you experience digestive issues after consuming milk, it's better to avoid casein protein or whey protein concentrate as they contain lactose.
Optimum Nutrition - Gold Standard - 100% Casein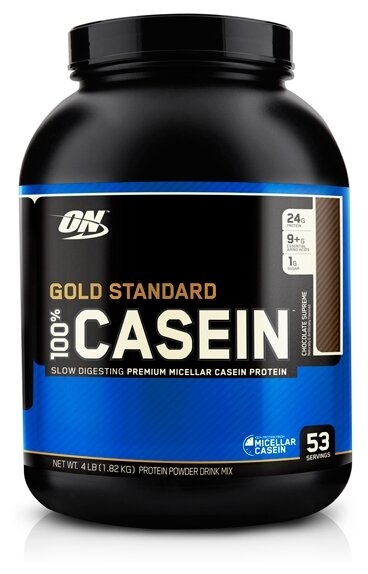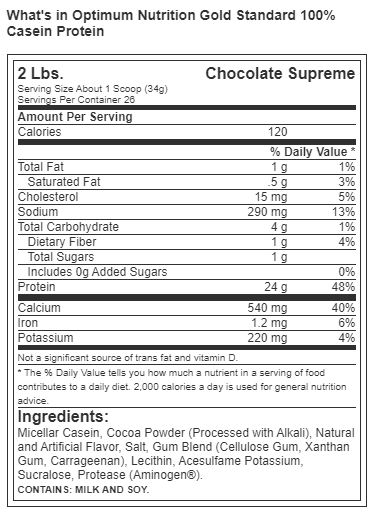 Flavor: Chocolate Supreme
1.81 kg (4 lbs) (53 servings)
• Mogann Berawa - 1,200,000 Indonesian Rupiah
907 g (2 lbs) (26 servings)
• Mogann Berawa - 650,000 Indonesian Rupiah
• Fitness Buff - 600,000 Indonesian Rupiah
Whey Protein
Whey protein is derived from milk serum that contains no casein. Whey protein contains less lactose.
Whey protein is considered fast-digesting, absorbing about twice as quickly as casein.
Whey protein doesn't provide the same feeling of fullness as casein but is suitable for consumption before, during, or immediately after a workout. It accelerates muscle growth, improves strength, and aids in muscle recovery.
Whey protein has fewer calories than casein.
There are different types:
1. Whey Concentrate - contains not only protein but also a small amount of carbohydrates and fats. This is the cheapest form of whey protein, produced using the simplest technology, and often retains some lactose.
2. Isolate - contains fewer carbohydrates and fats, with protein content around 90-95%. It is better absorbed than concentrate, but its production is more expensive, and it contains almost no fats or lactose.
3. Hydrolysate - the most expensive form of whey protein. It contains up to 99% pure protein. It is considered the most effective type of protein.
Who it's for: Whey protein is more expensive than casein, but it is quickly and easily absorbed. It's a good choice for those who train actively and want to gain mass as quickly as possible.
Whey Protein Isolate
Allmax - Pure whey protein isolate - isoflex
Flavor: Strawberry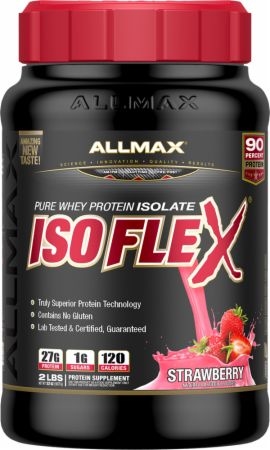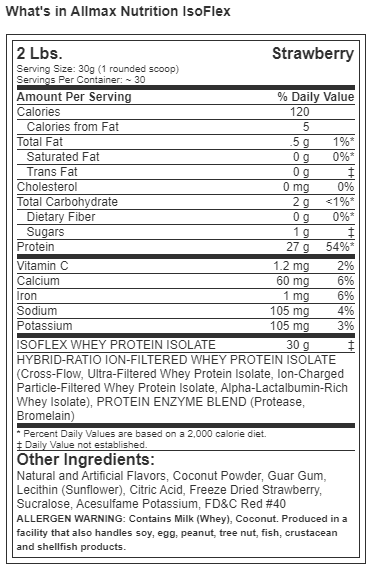 907 grams (2 lbs) (30 servings)
• Fitness Buff - 550,000 Indonesian Rupiah
Xtend - Pro Whey Isolate
Flavors: Chocolate Lava Cake, Vanilla Ice Cream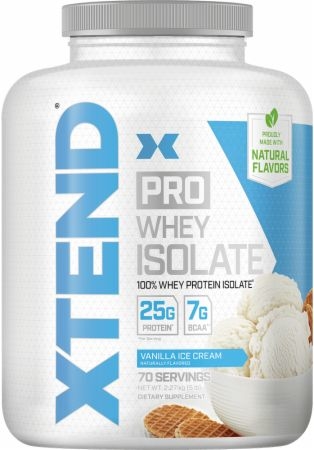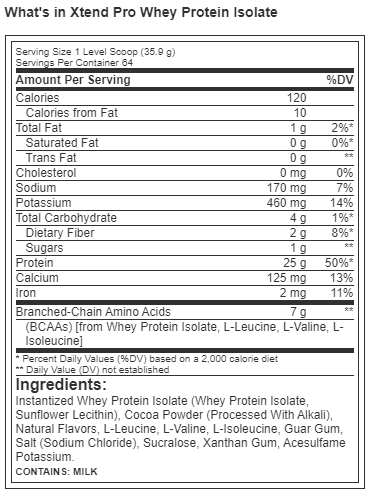 2.3 kilograms (5 pounds) (64 servings)
• Mogann Berawa - 1,050,000 Indonesian Rupiah
• Fitness Buff - 950,000 Indonesian Rupiah
Muscletech - Nitro Tech - 100% Iso Whey
Flavor: Milk Chocolate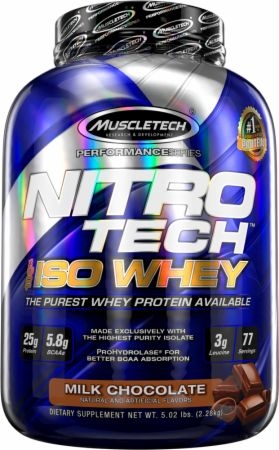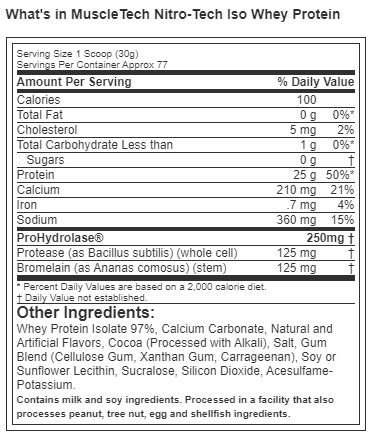 2.28 kilograms (5 pounds) (77 servings)
• Fitness Buff - 1,200,000 Indonesian Rupiah
Bodylogix - Natural Isolate
Flavor: Decadent Chocolate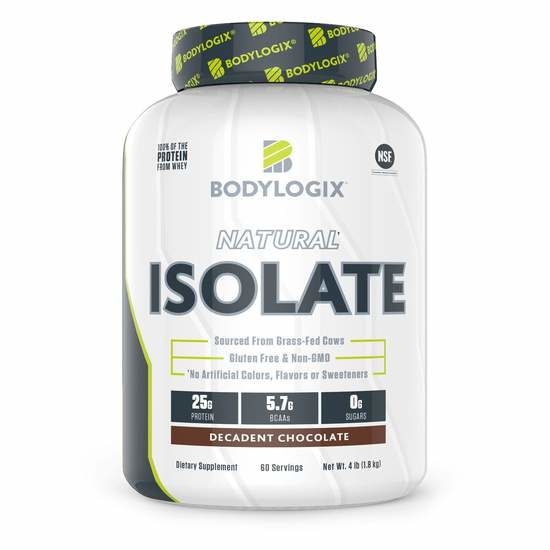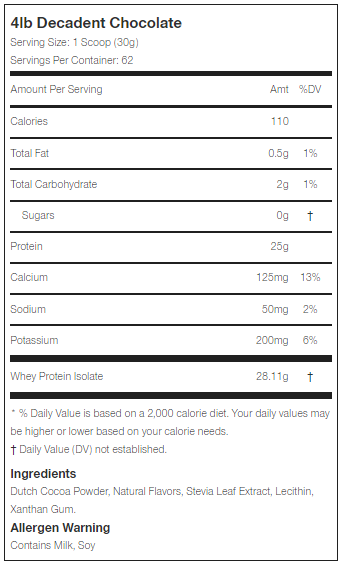 1.8 кг (4lbs)
• Fitness Buff - 975,000 rupees
Nutrex isofit
Flavor: Chocolate Shake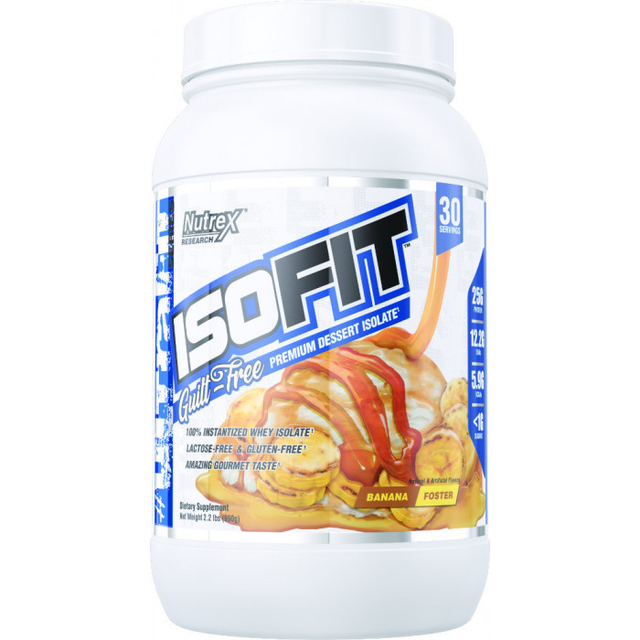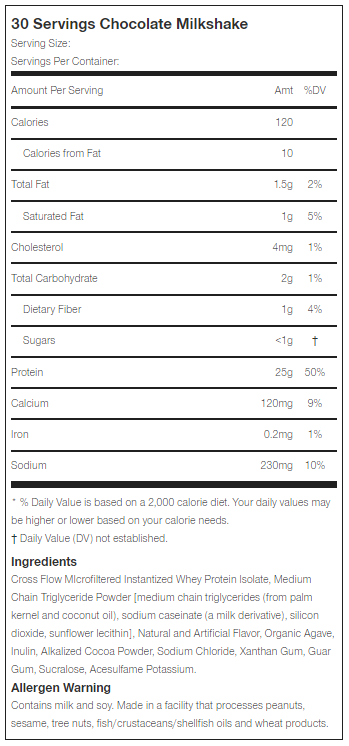 993 grams (2.2lbs) (30 servings)
• Fitness Buff - 600,000 rupees
BPI Iso HD
Flavor: Chocolate Brownie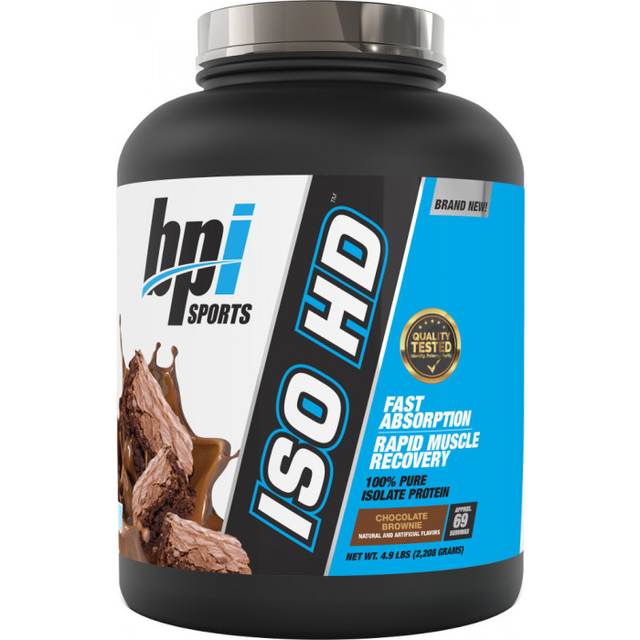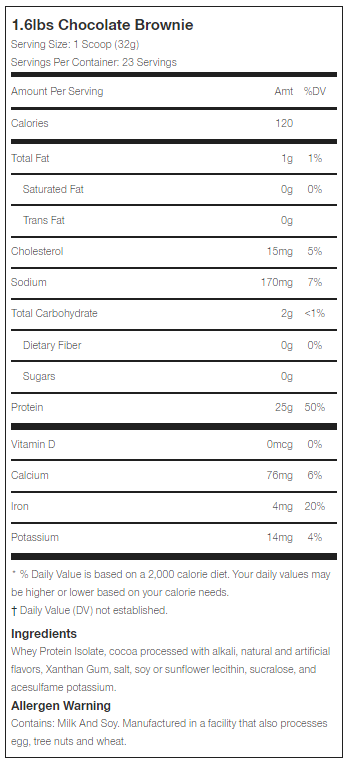 2.208 kilograms
• Fitness Buff - 900,000 rupees
Optimum Nutrition - Gold Standard 100% Isolate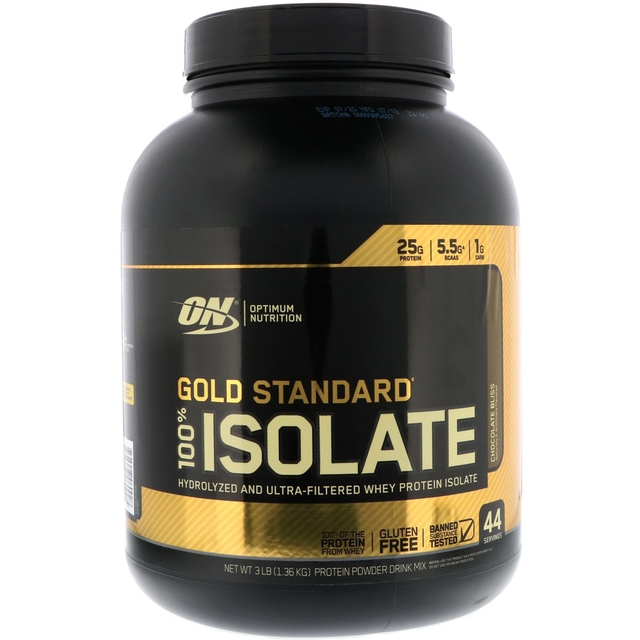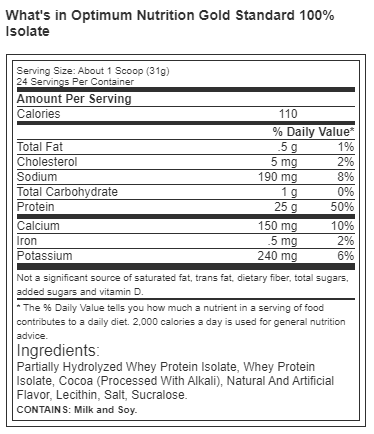 2.36 kg (5lbs) (73 servings)
• Fitness Buff - 1,150,000 rupees
Hydrolysates
Hydrolysates - the highest quality source of protein. That's why their cost is high. Hydrolysate is better compared to concentrate in its impact on the digestive system, as it is highly purified.
Optimum Nutrition Platinum - Hydro Whey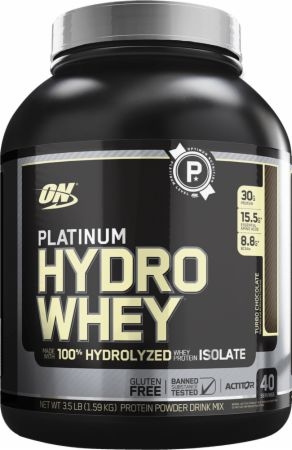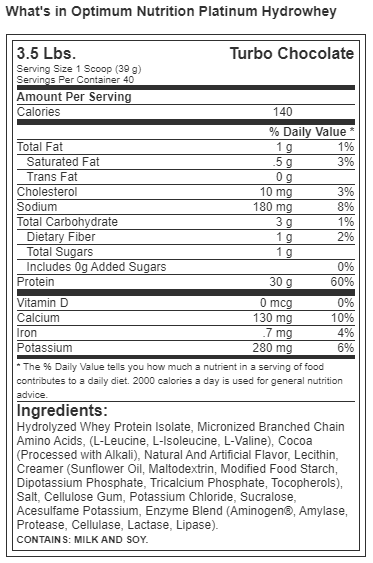 1.59 kg (3.5lbs) (40 servings)
• Mogann Berawa - 990,000 rupees
Egg Protein
Egg protein is the best supplement in terms of amino acid content and effectiveness. Producing protein from egg whites is quite expensive, which is why this type of supplement is not very common. Egg protein is slow-digesting and expensive, but it helps nourish the body throughout the day.
Egg protein can be considered an alternative to casein, with egg protein having an advantage as it contains more amino acids that promote muscle growth. However, for fast mass gain, whey protein would be more suitable.
I couldn't find egg-based protein supplements in Bali stores.
Plant Protein
Plant protein is easily digestible and rarely causes digestive issues. It's suitable for meeting daily protein needs when regular food sources fall short. Like any other protein, it supports muscle growth and recovery.
Soy protein, in particular, deserves attention. Soy protein contains approximately 40-50% protein content, which is significantly higher than other plant protein sources.
Due to this, soy protein is less easily digested. Additionally, it is more likely to cause allergies compared to other plant-based proteins.
Optimum Nutrition - Gold Standard - 100% Plant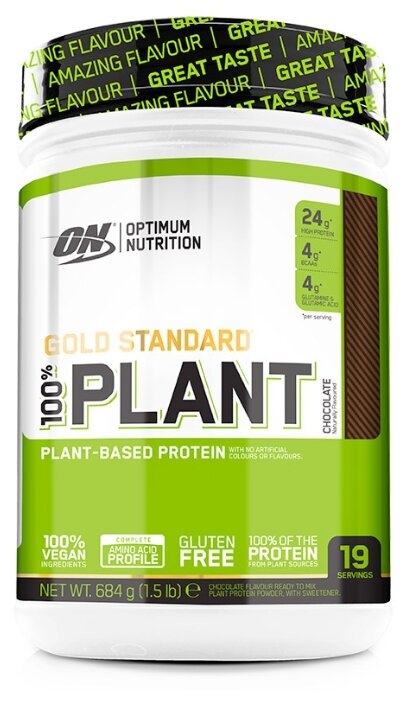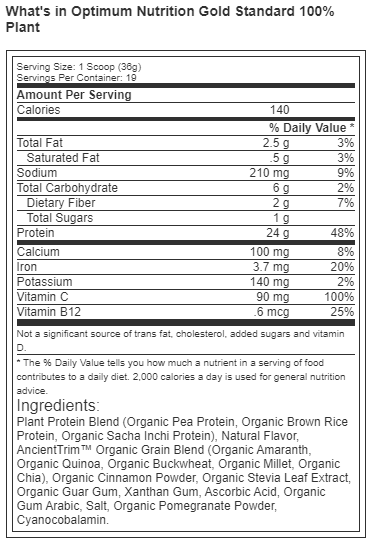 722 grams (1.5lbs) (19 servings)
• Mogann Berawa
Rawfusion - Vanilla Bean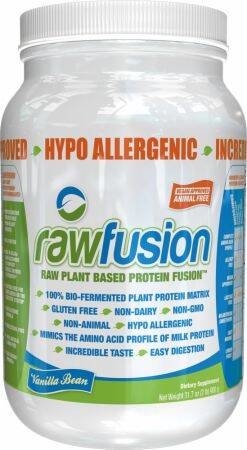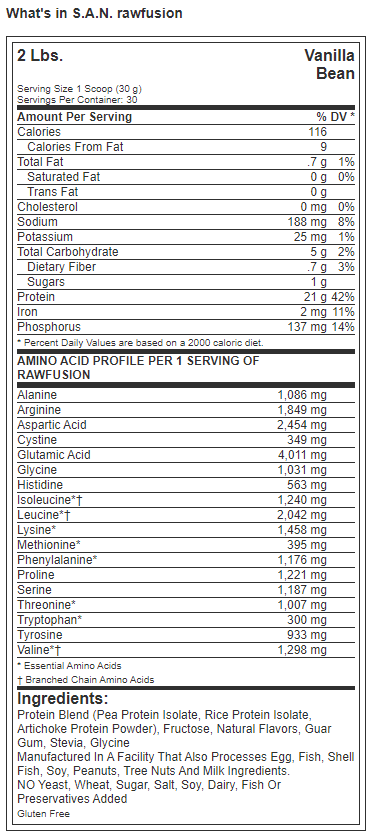 933 grams (2lbs)
• Mogann Berawa - 680,000 rupees
Beef Protein
Beef protein is derived from beef. It is free from lactose, fat, and cholesterol. Beef protein contains creatine, which plays a role in energy metabolism in muscle tissues. Regular intake of creatine makes muscles stronger and athletes more enduring.
It's worth noting that many researchers classify beef and other red meats as "probably carcinogenic to humans." This is why many experts advise caution when consuming beef protein.
MuscleMeds - Carnivor
Flavor: Chocolate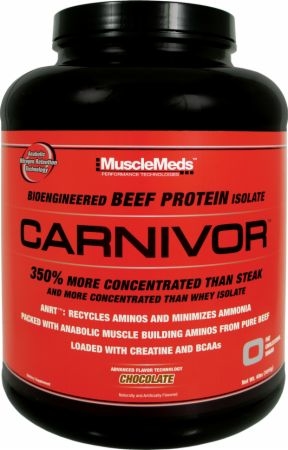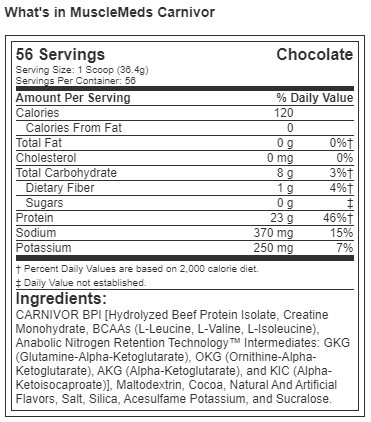 2.038 kg (4.5lbs) (62 servings)
• Fitness Buff - 700,000 rupees
Complex Protein
Complex protein blends are combinations of casein, whey protein, protein isolate, egg, and soy proteins. Each of these proteins has its own advantages.
One of the best combinations is a blend of protein isolate, whey protein, and casein. Whey protein and isolate contain a large amount of BCAA amino acids, digest quickly, and saturate the blood with amino acids for muscle building and recovery, which is essential right after a workout.
Casein, on the other hand, digests slowly and can provide a steady supply of amino acids to prevent catabolism for 6-7 hours.
Soy protein is often added to protein blends. Soy protein contains a significant amount of arginine, which serves as a source of nitric oxide and stimulates the production of growth hormone in the body.
The main advantage of such a solution is that you won't have to buy and choose just one type of protein; the blend will cover both the immediate protein needs of the body after a workout and contribute to slower muscle recovery.
Additionally, multi-component blends are enriched with amino acids, vitamins, and enzymes for better absorption. All of this makes such blends quite effective and versatile.
The effect of a multi-component protein largely depends on the specific composition of the blend.
Optimum Nutrition - Gold Standard 100% Whey Protein
Flavor: Vanilla Ice Cream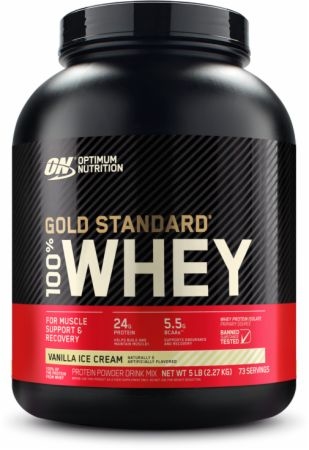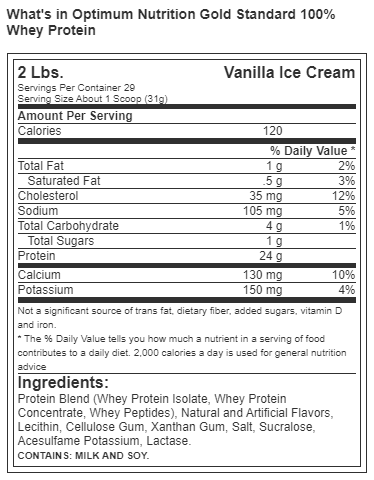 4.54 kg (10lbs) (149 servings)
• Mogann Berawa - 1,700,000 rupees
2.27 kg (4.5lbs) (73 servings)
• Mogann Berawa - 890,000 rupees
• Fitness Buff - 850,000 rupees
907 grams (2lbs) (29 servings)
• Mogann Berawa - 520,000 rupees
• Fitness Buff - 400,000 rupees
454 grams (1lb) (14 servings)
• Mogann Berawa - 280,000 rupees
BSN - Finish First - Syntha-6
Flavors: Chocolate Milkshake, Vanilla Ice Cream, Chocolate Peanut Butter, Cookies and Cream, Strawberry Milkshake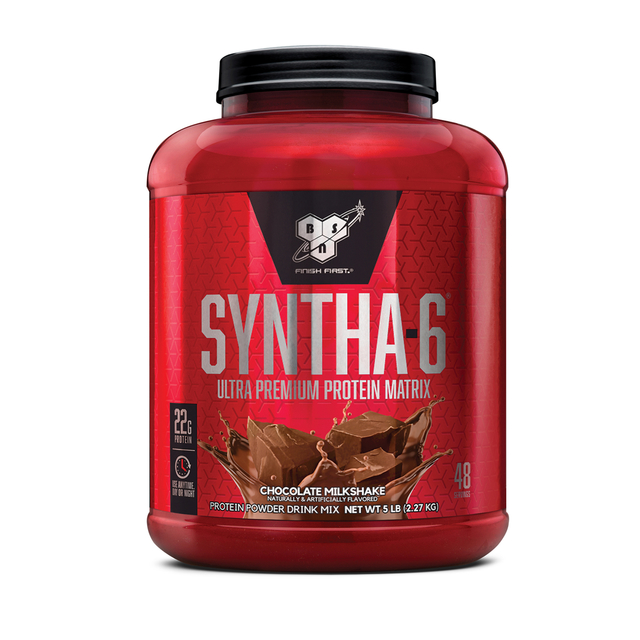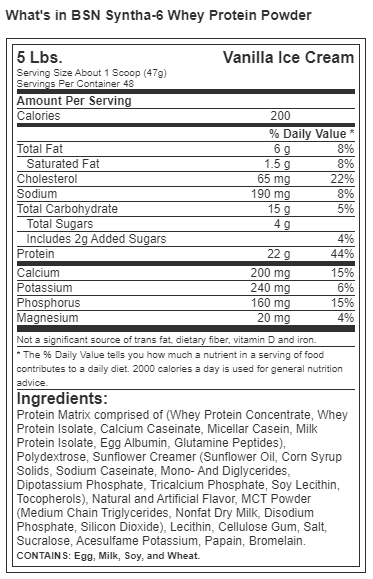 4.56 kg (10lbs) (97 servings)
• Mogann Berawa - 1,480,000 rupees
• Fitness Buff - 1,275,000 rupees
2.27 kg (4.5lbs) (48 servings)
• Mogann Berawa - 790,000 rupees
• Fitness Buff - 775,000 rupees
Muscletech - Nitro-Tech - Whey Peptides & Isolate Primary Source
Flavors: Milk Chocolate, Vanilla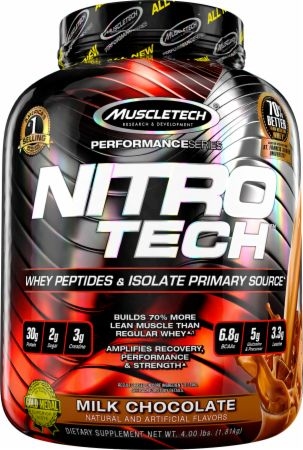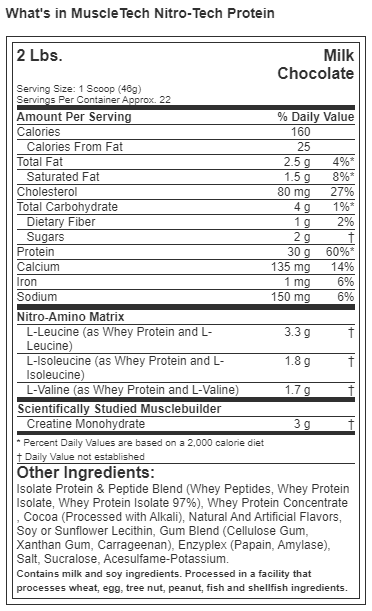 1.81 kg (4lbs)
• Mogann Berawa - 880,000 rupees
• Fitness Buff - 750,000 rupees
998 grams (2lbs)
• Mogann Berawa - 550,000 rupees
• Fitness Buff - 450,000 rupees
Muscletech - Nitro Tech Ripped Protein
Flavor: Chocolate Fudge Brownie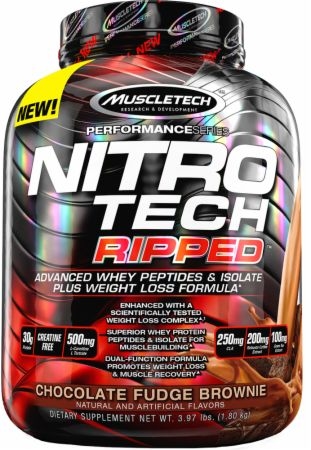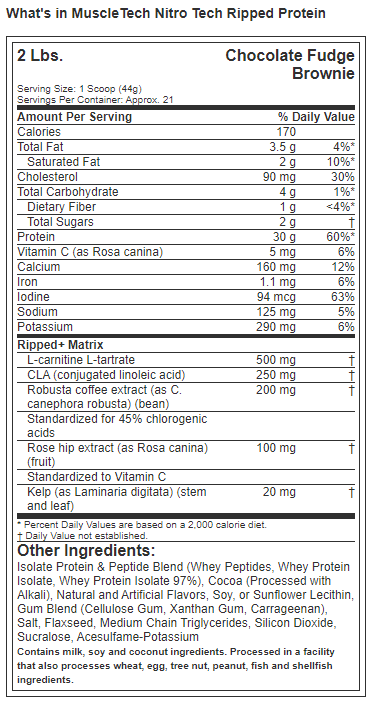 907 grams (2lbs) (21 servings)
• Mogann Berawa - 590,000 rupees
Musclepharm - Combat
Flavor: Chocolate Milk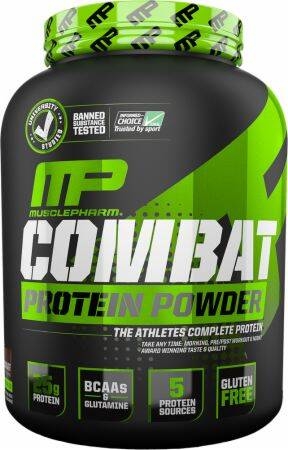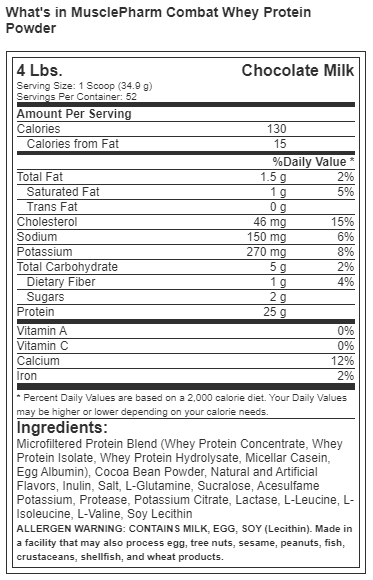 2.269 kg (4.5lbs) (73 servings)
• Mogann Berawa - 990,000 rupees
Muscletech - Nitro Tech 100% Whey Gold
Flavor: Double Rich Chocolates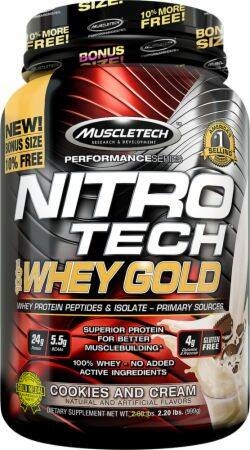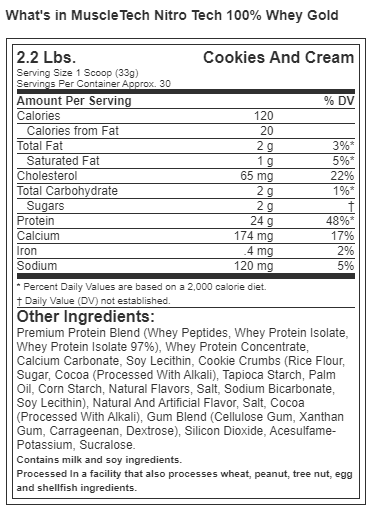 2.51 kg (5.5lbs) (76 servings)
• Mogann Berawa - 1,050,000 rupees
• Fitness Buff - 850,000 rupees
1.02 kg (2lbs) (34 servings)
• Mogann Berawa - 550,000 rupees
BPI Sports Best Protein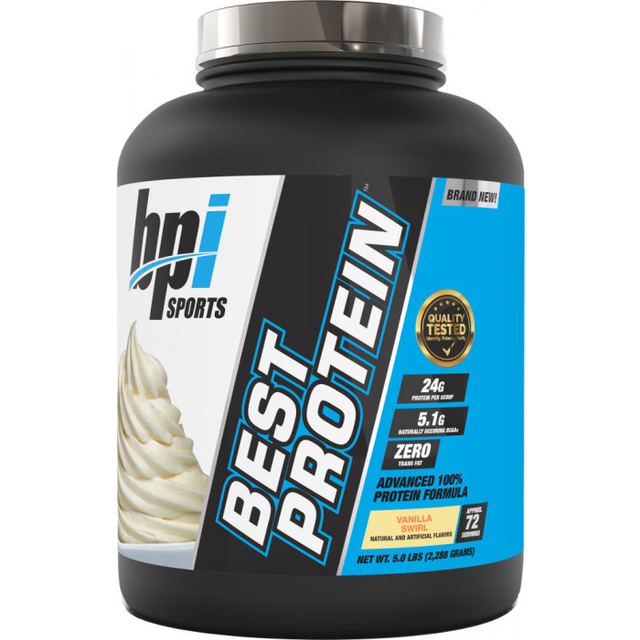 2,208 grams (73 servings)
• Mogann Berawa - 1,200,000 rupees
Ronnie Coleman Signature Series King Whey
Flavor: Chocolate Brownie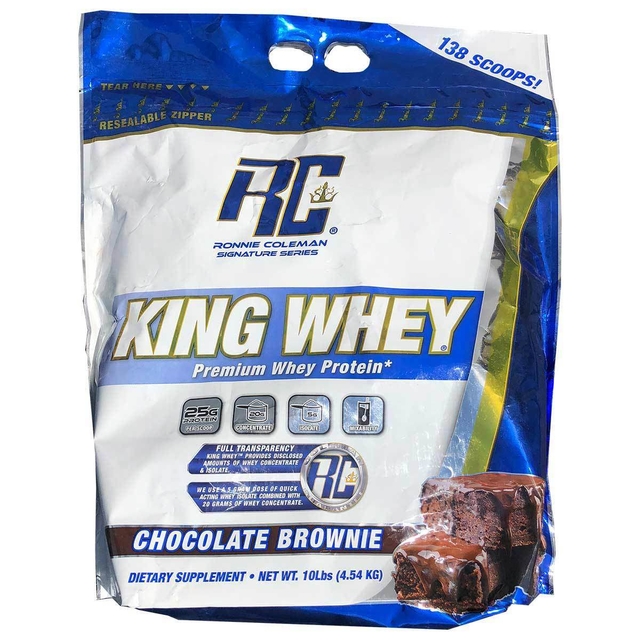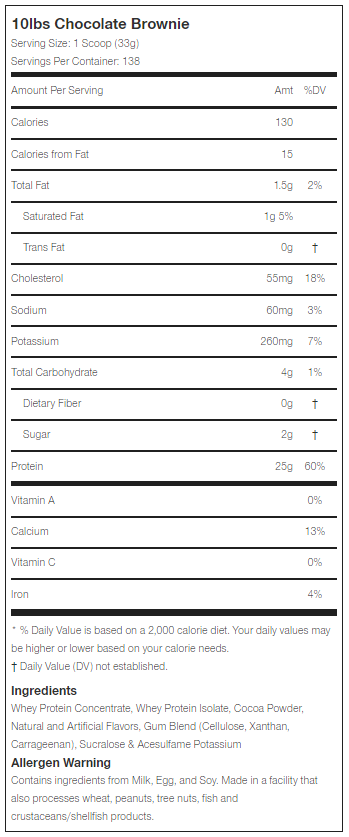 4.54 кг (10lbs)
• Fitness Buff - 1.250.000 rupiah