Have you ever wondered what coffee is? Before discussing specialty coffee culture, it's essential to start with the fact that coffee is a berry. Indonesia is one of the popular places for coffee cultivation in the world. Coffee plantations thrive in specific climates with the right humidity and altitude.
Mostly, coffee beans from Indonesia are grown on the island of Java and in the Kintamani region of Bali. Any coffee begins its life as a fruit on a tree. It has to go through several stages of transformation to eventually become the ready-to-drink beverage we know and love. One of the first (and most crucial) stages in coffee is called "processing." It's a general term for the process of turning ripe red berries into coffee beans. This stage may involve washing, depulping (removing the skin and pulp of the coffee berry, leaving only the seed inside the fruit), or drying the coffee on the farm.
The processing method imparts additional flavor characteristics to coffee, aside from the variety of the beans and their origin. One of the most popular processing methods includes washed, natural, and honey-processed coffee.
Specialty coffee is a kind of top-grade, the highest quality coffee. This classification is reserved for Arabica, specifically less than 10% of its total production. Often compared to winemaking, the culture of specialty coffee is a collaborative form of art that requires expertise and passion at every stage, from the farm to the cup.
Here are several factors that influence the quality of specialty coffee:
Let's return to the island of Bali. Since I have significant experience in specialty coffee, I just can't pass by cool places. In these establishments, I involuntarily pay attention to factors that influence the taste of coffee. Here's what to look for in a coffee shop:
Uluwatu
% Arabica Bali Uluwatu
Operating Hours: 07:00 - 22:00
Cappuccino cost: approximately 50k rupiahs including taxes.
A new coffee shop from a cool global chain.
Located and shares common grounds with the vegan restaurant Alchemy in the village of Uluwatu. These two places complement each other so well: in the vegan restaurant, there are excellent desserts and tasty food, but the coffee is quite bad. It's completely flavorless. Meanwhile, the Arabica coffee is very delicate, moderately strong, and melts in your mouth. It opened a couple of months ago, and we were fortunate to attend the opening.
I recommend pairing a cappuccino with the lemon cheesecake from Alchemy.
Coffee shops from this chain are open in countries like Dubai, Thailand, Indonesia, etc. There are now more than 160 locations worldwide. This is a very good indicator.
BGS Bali Surf Shop and Coffee Bar
Opening hours: 07:30 - 22:00
A coffee shop with a surfer and youthful vibe. Every morning, crowds of hipsters from different nationalities gather here for a cup of coffee or matcha, discussing waves and plans for the day. This place is  like a magnet for stylish youth. Behind the bar, cheerful baristas and super cool music create a lively atmosphere.
I recommend trying matcha with almond milk (they prepare it themselves with added dates). The cafe offers desserts and breakfast smoothie bowls. In the shop, you can buy surfboards, zinc, surf wax, Vans shoes, and the coolest sunglasses.
Ubud
BGS Ubud - Coffee Bar and Lifestyle Shop
Opening hours: 07:30 - 22:00
Not as crowded as, for example, in Uluwatu or Canggu, but with the same cool barista guys, delicious coffee and matcha, and a stylish location. We love to grab ice cream from Mad Pods across the street and sit on the BGS steps with a cup of coffee at the entrance, watching passersby and bikes.
A cup of coffee or a small matcha - 60k, large matcha with almond milk 70k
Ubud Coffee Roastery
Opening hours: 08:00 - 18:00
The coffee shop features a very modern, bright interior with reasonable prices - almost all milk-based coffee drinks are 35k; adding oat milk is just +5k.
For black coffee, baristas brew espresso and V60 pour-over (30k).
You can choose beans from Kintamani, Java, and Brazil. It's also possible to buy coffee beans to take home.
The coffee shop offers loyalty cards - stamps for each coffee drink, and the 7th is a gift! Overall, it's a cost-effective and tasty coffee spot.
Ubud Coffee Roastery - Sayan
Opening hours: 07:00 - 17:00
A branch of the coffee shop in the Penestanan area. Compared to the main coffee shop, this one is quite small. There are a few tables on the veranda and 4 seats at the bar.
Plenty of power outlets make it an ideal spot for work or meeting friends. Usually, in the mornings, it's a gathering place for everyone in the neighborhood.
Schauberger Coffee
Opening hours: 06:00 - 18:00
An excellent location and an alternative to Ubud Coffee Roastery. The main advantage is the operating hours until 18:00.
There is a variety of desserts, pastries, and a good selection of coffee.
Convenient for work - there are power outlets all around the table.
Cappuccino is around 40k per cup, v60 is 40k.
RÜSTERS
Opening hours: 08:00 - 22:00
Sun-Mon: 08:00 - 19:00
The coffee shop independently sources and roasts coffee beans from several parts of the world: Sumatra, Indonesia (Java, Bali), Brazil.
They recently opened their own bakery.
So, just try the unreal combination - almond croissant (60k) and cappuccino (50k).
The cost is above average.
OMG Bali
Opening hours: 09:00 - 21:00
This new coffee shop is located midway between Sanur and Ubud.
One of the founders is a professional roaster from Russia, Novosibirsk.
The coffee shop is spacious, and they can give you a tour, sharing information about coffee beans, processing methods, showing the coffee roaster machine - roaster, and the entire process. You can also experience cupping here - tasting coffee of different varieties and processing methods.
Sanur, Denpasar
Teké Coffee
Opening hours: 08:00 - 22:00
A small and very affordable coffee shop on the way to Sanur or Ubud on the highway.
The cost of a cup of coffee is around 35k.
It's quiet and peaceful here. They offer pastries and desserts. It's comfortable for working.
The interior is simple, not flashy.
Ba Koudelka
Opening hours: 7:30 - 22:00
My favorite coffee shop. Stylish, bright, and very comfortable. Very polite baristas, excellent coffee: you can choose home blend or original beans from Kintamani.
The V60 pour-over is very tasty. Anaerobic processing of coffee beans from Kintamani.
Anaerobic processing is a method where coffee ferments without the use of oxygen, resulting in a unique, exotic taste.
Anaerobic fermentation is somewhat borrowed from the world of winemaking, where grapes ferment in closed containers to reduce temperature, oxygen exposure, and other factors affecting grape fermentation.
Canggu
Miel Coffee Canggu
Opening hours: 7:00 - 19:00
Delicious specialty coffee in a cafe with a beautiful interior and a very refined design. Large floor-to-ceiling windows, comfortable tables, green plants complementing white walls, and plenty of natural light.
Coffee is served in beautiful dishes.
The cafe is also excellent for breakfast.
Prices are a bit on the higher side, typical for Changgu. Taxes are 15%, and a cup of coffee is around 50-60k.
Corals Coffee Roastery
Opening hours: 08:00 - 17:00
A small and cozy coffee shop in Changgu. They have modern equipment on the bar: La Marzocco coffee machine and grinders.
They have their own roaster - they roast the beans themselves and offer them for purchase to customers and guests. You can buy packs to take home for brewing on your own.
Prices are moderate.
Kintamani
In Kintamani, coffee grows, so it's hard to go wrong with a coffee shop here. They are scattered along the road alongside the volcano. Everywhere offers a great view, comfortable indoor and outdoor areas, blankets, and warm coffee, which is much needed in these cool areas.
Pahdi Speciality Coffee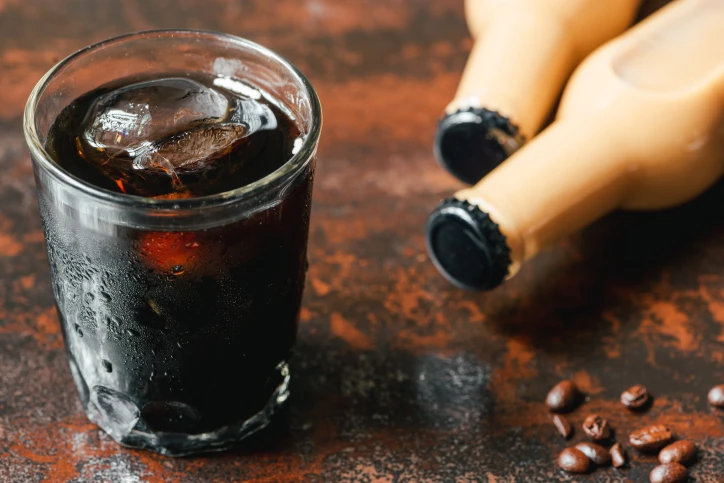 The largest specialty coffee shop in Southeast Asia has opened in Bali - Bali.live Bali celebrated the opening of the largest coffee shop in Southeast Asia in the heart of the island's coffee capital - Kintamani. Specialty coffee is a category of high-quality coffee that is pr... bali.live
AKASA Specialty Coffee
Opening hours: 5:30 AM - 7:00 PM
A cafe with delicious cuisine, coffee, and, of course, a view.
On the ground floor, the cafe has its own roastery. The coffee shop roasts its coffee on-site and offers it for purchase.
Kintamani Coffee - Eco Bike Coffee
Opening hours: 5:30 AM - 8:00 PM
There are several beautiful areas here. This coffee shop also roasts its own coffee.