The police in Gianyar have arrested Georgy Razin, a 31-year-old Russian citizen, who attempted to steal a Honda Vario motorbike at the Pondok Wisata Ika Kitchen parking lot in Ubud. The suspect climbed over the fence to steal the unattended vehicle with the key in the ignition.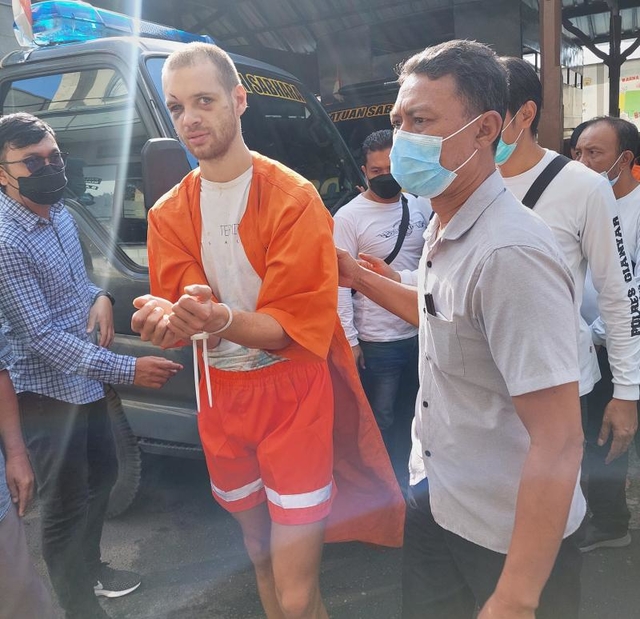 Photo: bali.tribunnews.com
However, the attempted theft was unsuccessful as the thief could not get out of the parking lot. A security guard caught him when he tried to break the iron chain protecting the parking spot.
Currently, the Russian citizen is being held in custody. According to the police officers, the suspect behaves aggressively, disrupting his cellmates.
Psychological Expertise Confirms Suspect's Sanity
The chief of the Gianyar police department, Made Bayu Sutha Sartana, stated that a psychological examination has been conducted, which confirmed Razin's sanity. So far, the prosecutor's office has not pressed any charges against the Russian citizen. Under Indonesian law, he could face up to 12 years in prison for theft, but there is a high chance Razin will be deported.
Sources and Related Articles