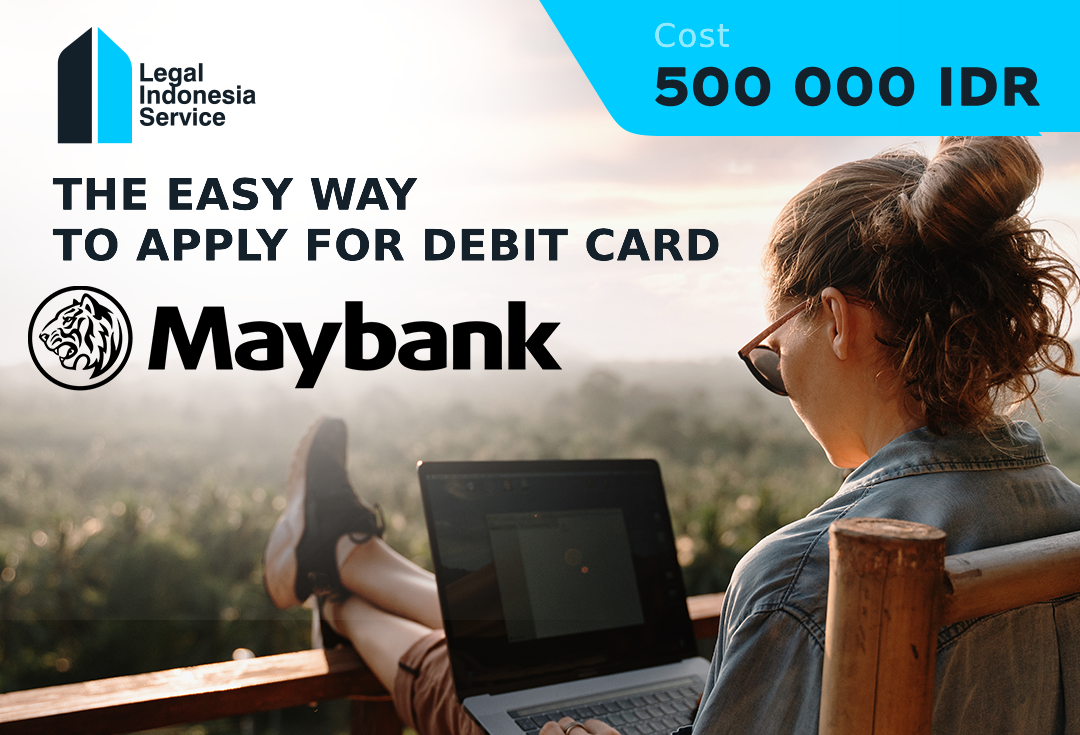 MayBank
is one of the most popular banks in Indonesia for opening an account as a foreigner. In most countries, a residence permit is required to open a bank account, but in Indonesia, any tourist with a visa on arrival or B211 can become a bank client with the help of certain documents and a letter of recommendation.
Why Choose Maybank?
Account opening takes about 3 business days.
Deposit for a rupiah account is 1,000,000 IDR (minimum remaining balance of 100,000 IDR).
Deposit for a USD account is 250 USD (minimum remaining balance of 500,000 IDR).
Online spending limit is 30,000,000 IDR per day. Cash withdrawal limit at ATMs is 10,000,000 IDR per day.
Visa/Mastercard can be issued.
The card is not personalized (like in all Indonesian banks).
The card is issued for both IDR and USD accounts.
Mobile application available in both Indonesian and English.
Once you fill out the application, we will send your information to the bank and they will invite you to visit their branch in Kerobokan to finalize the account opening process. The cost of opening an account is 500,000 IDR.
Have Any Questions?