Governor of Bali Wayan Koster has voiced support for the introduction of a ban on renting bikes by foreign tourists. According to the leader of the island, he will begin to act at the regional level in 2023. "This is what we are doing after Covid-19," Koster said.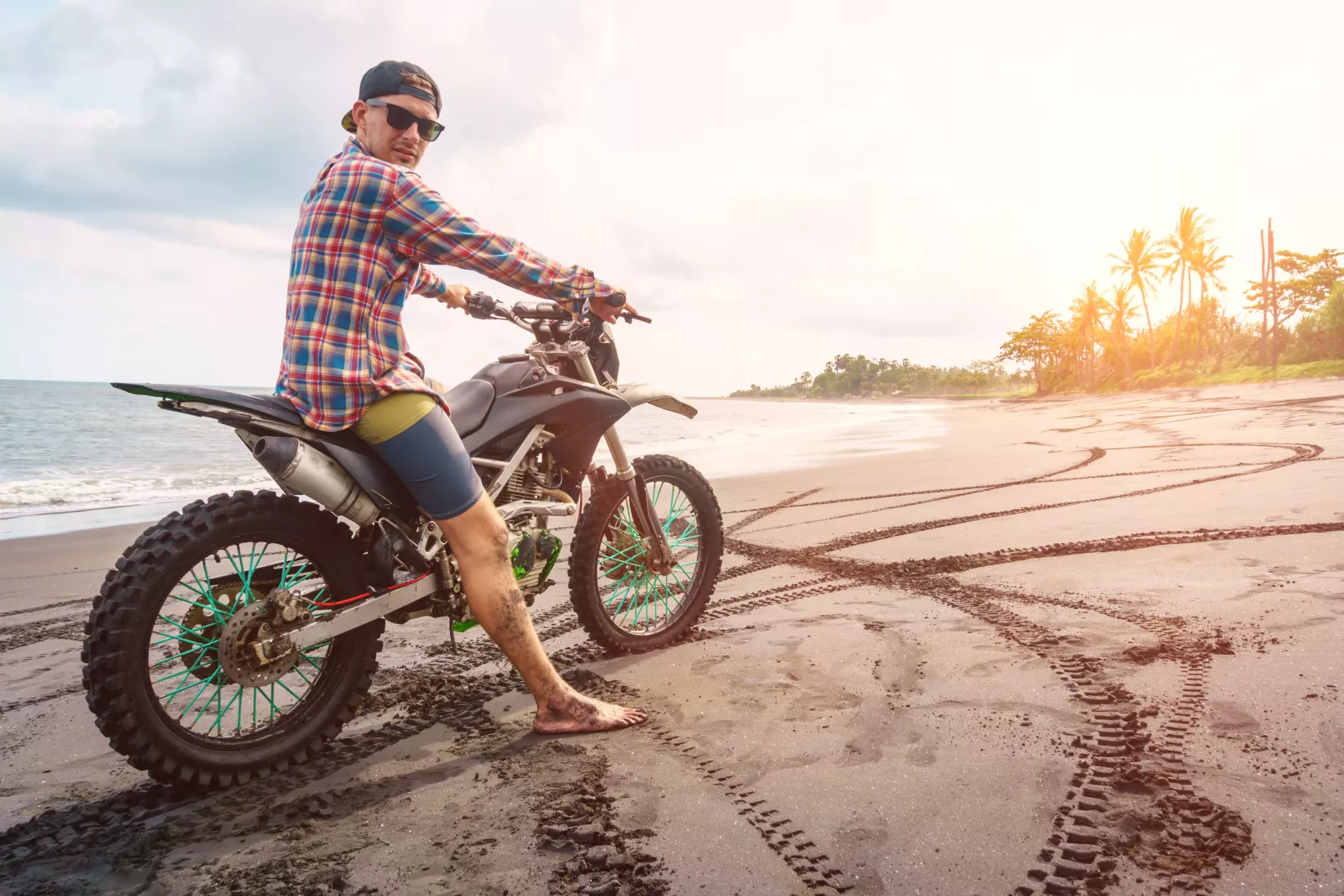 In the opinion of the Bali leader, visitors should use taxis or tourist transport services. How exactly the ban will be regulated and whether the governor's proposal will be accepted is not yet reported.
The head of the region explained his decision by the dishonest behavior of visitors on the roads - in particular, frequent driving of foreigners without helmets and driver's licenses, as well as the scandal with custom license plates. Only in early March, more than 171 foreign citizens were stopped by the police for violations.
Cancellation of VoA for Russians and Ukrainians
Another proposal of the governor, with which he turned to the Ministry of Justice and Human Rights of Indonesia, is to cancel the opportunity for Russians and Ukrainians to get visas on arrival (VoA) due to frequent violations of the visa regime by citizens of these countries and their illegal work in Bali. Just over the weekend, eight people were deported, half of whom were Russians: one tennis instructor conducting training without a work permit, and three women involved in prostitution.
The initiative of the Governor of Bali was supported by the influential official, Minister-Coordinator for Maritime Affairs and Investment Luhut Pandjaitan. "We don't need arrogant tourists in Bali," he said, adding that they spoil the image of the resort. He said that the central government supports all the steps of the provincial government of Bali to control foreign tourists.
The General Director of the Immigration Department of the Ministry of Justice and Human Rights, Silmi Karim, in turn,
stated
that he will take decisive action against foreign tourists who violate the order and safety in the territory of Indonesia. The country's government, explained Silmi, will basically only accept those foreigners who bring benefit. Immigration officers will be guided by this selective policy when issuing permits for foreigners who will work, travel, invest, or make other visits to Indonesia.
Alternative transport options
It is worth noting that Bali has many alternative modes of transport for tourists, some of which are more environmentally friendly, cheaper and safer. Here are some options:
Public transportation - buses, minibusses, and vans, which are called bemos.
Hiring a private driver or a taxi.
Hiring a motorbike driver who is willing to take you for a ride on their bike.
Cycling or walking.
Joining guided tours that include transport.
Renting a car with a driver or renting a self-driving car.