This park is located in a picturesque canyon on the Bukit Peninsula. It is a very beautiful and atmospheric place.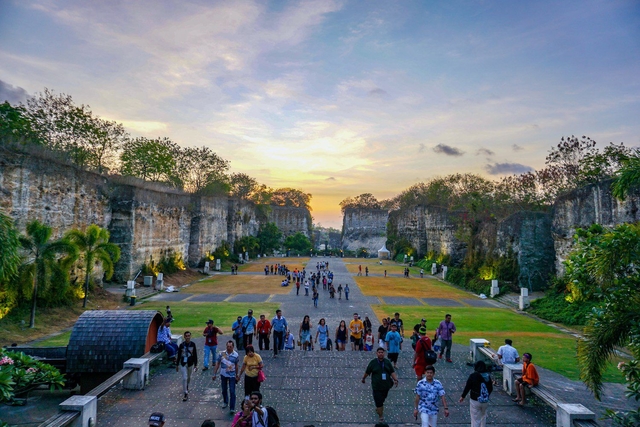 The park is constructed in such a way that visitors smoothly move from one beautifully decorated space to another. Starting from the entrance to the exhibition center, then to the street theater. Right behind it, there is a pond with lotus flowers and the Indraloka garden with beautiful flowers. And in the center, between the gorges, is the main hall, in which private events, concerts of local stars, corporate parties, and mass celebrations in honor of Balinese holidays are very often held.
Kecak Dance
At the open-air theater, you can watch the Kecak dance show. The performances of Kecak are held every day at 6 pm.
This is a very bright costumed show with an incomparable Balinese flavor. The costumes of the actors alone are worth seeing! After the show, fabulous characters are happy to take photos with everyone who wants to.
Garuda Wisnu Kencana Statue
At the highest point of the hill stands the statue of Vishnu. The work on it lasted more than 20 years, and it is considered that the new monument became the third tallest statue in the world.
In the exhibition center, visitors can see the works of Balinese masters and buy souvenirs. You can participate in the batik production process, draw a caricature, use the services of massage and spa masters.
Also, there you can watch a video about the Garuda Wisnu Kencana statue, familiarize yourself with the process of its creation and the religious side of the issue.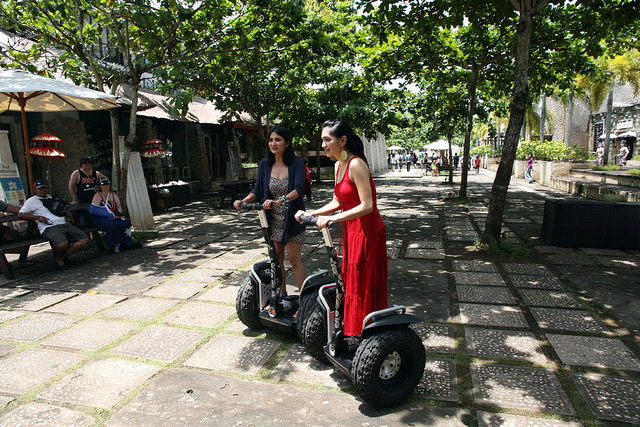 In the park itself, you can ride a Segway.
You can get to the park by taxi, bike, or as part of an organized tour.