Local Fruit And Vegetable Market - morning market in Seminyak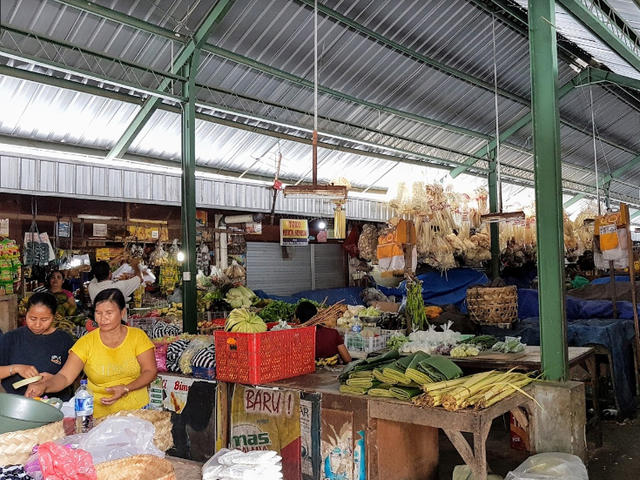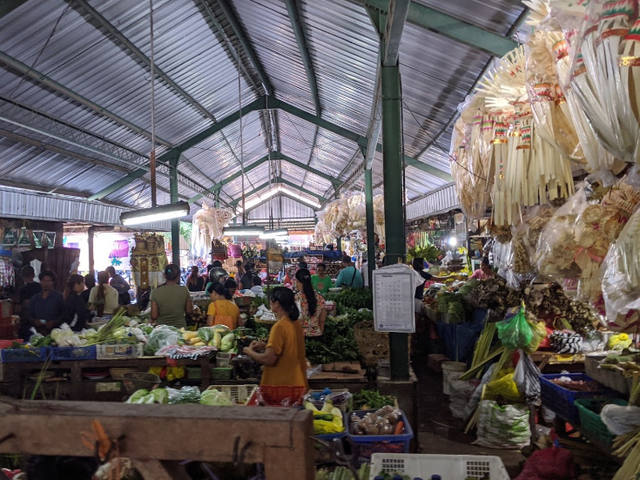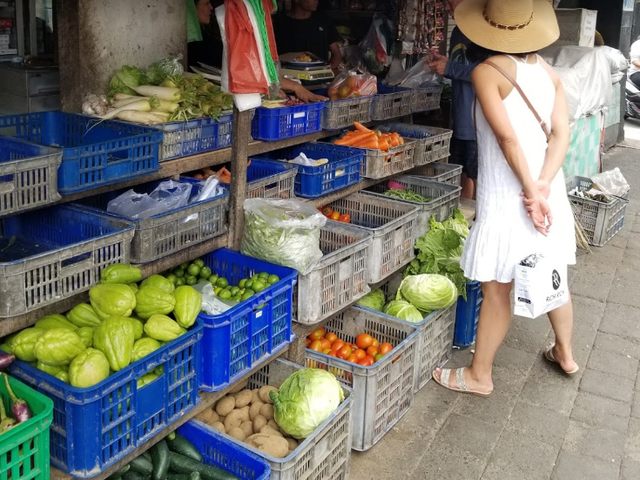 In Seminyak, at the northernmost point of Legian Street - Seminyak - Basangkasa, there is a small local market where you can buy vegetables and fruits in the mornings.
Bintang Supermarket
Located in Seminyak. It was on fire in 2019 and has been partially restored since then. It's the main place where Seminyak expats have always bought groceries.
Grand Lucky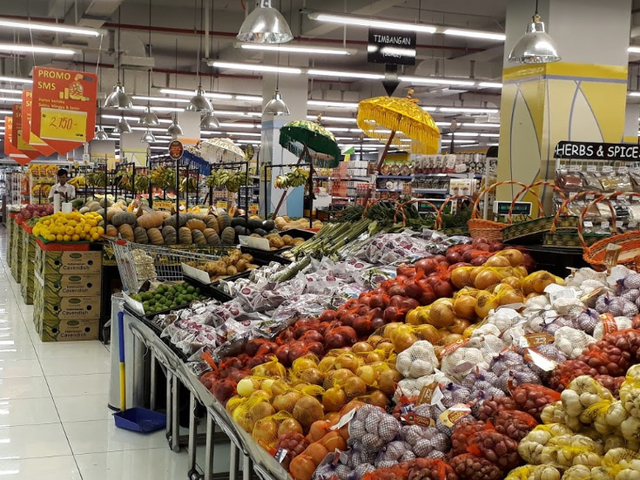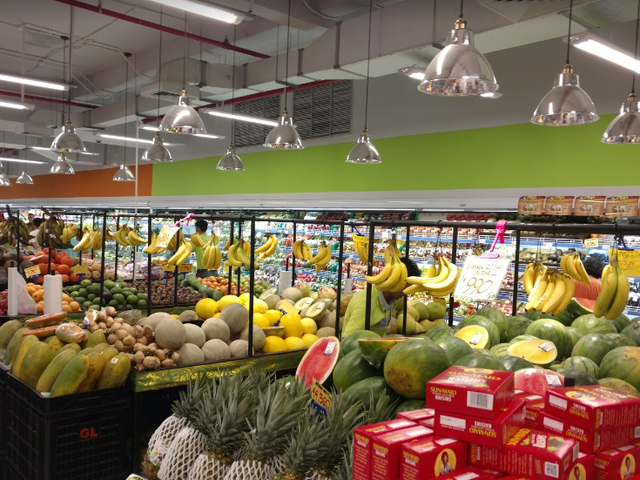 Large free parking, a good selection of products, fair average prices, and attentive staff. Minus: a poor selection of bread.
The FoodHall Gourmet Supermarket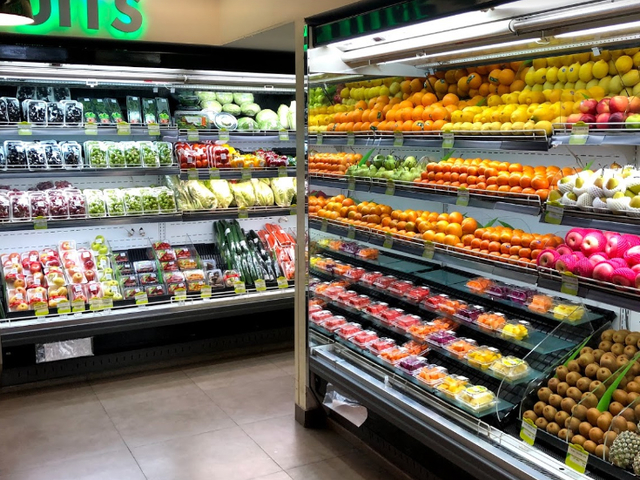 An elite-class supermarket for tourists, with prices much higher than in other supermarkets. Located inside the Sunset Point shopping complex, where the Ace Hardware home goods store is also located. Inconvenient dark parking in the basement and a tiny one outside.
Coco Supermarket Seminyak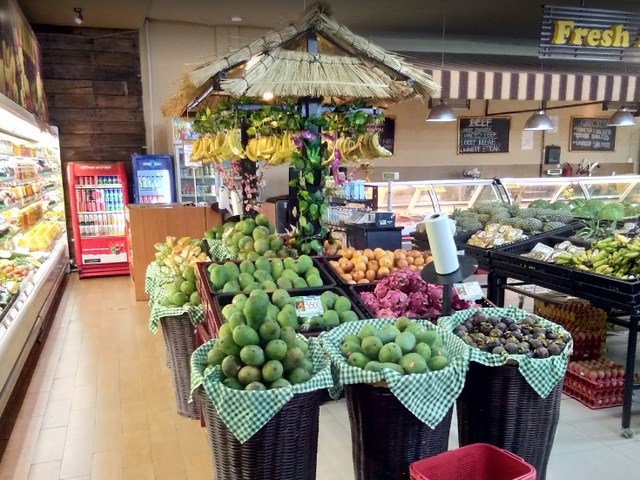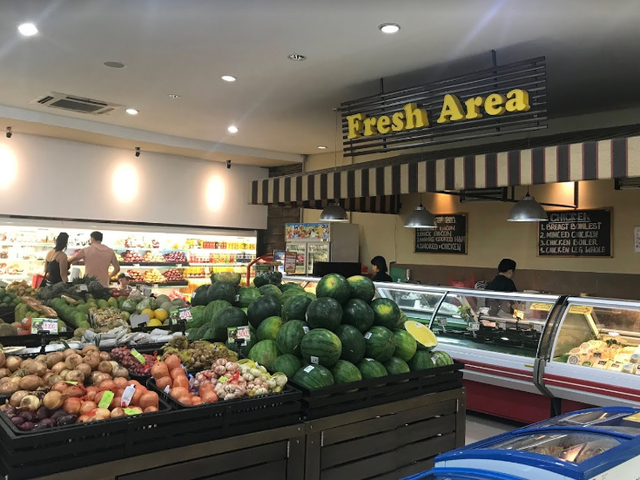 An extended version of the minimart chain. The selection of fruits and vegetables is quite basic. Prices are average.
Bali Deli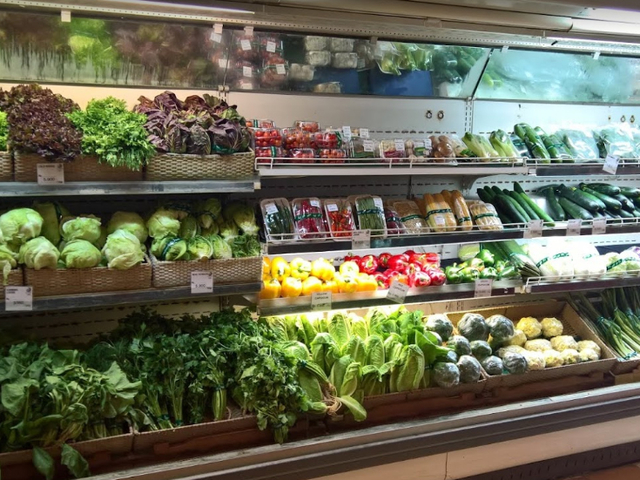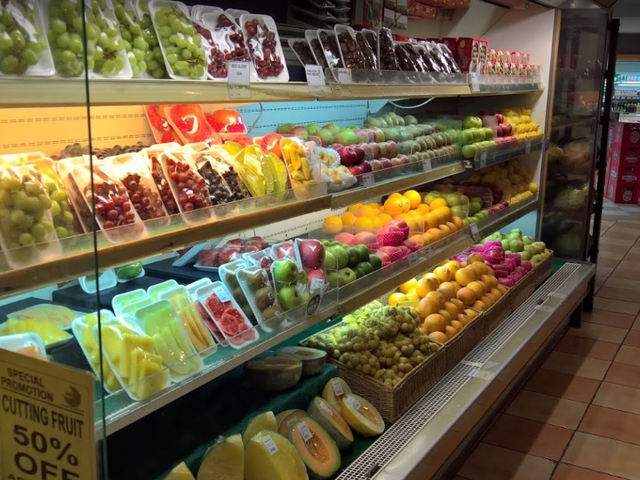 Good selection of vegetables, fruits, and meat. Prices are quite high. Friendly staff.