It's true that the relaxed Bali lifestyle brings a sense of ease to everyday clothing choices. Over time, the wardrobe might narrow down to a couple of T-shirts, shorts, and a couple of dresses. After all, there's a need to balance various factors: riding a scooter, staying protected from the sun, not being overly dressed, and still maintaining comfort.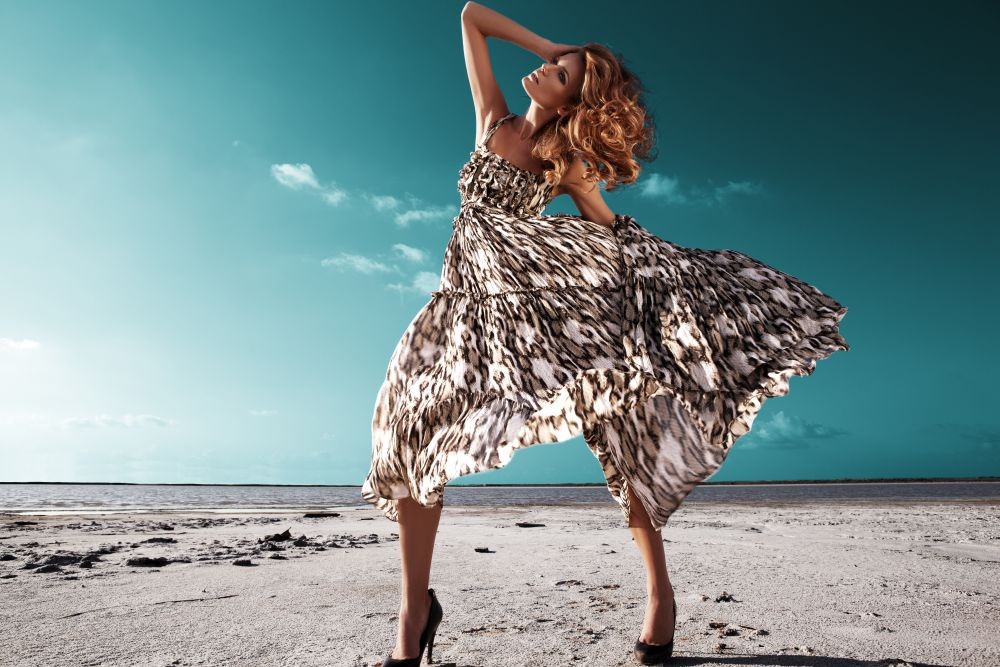 Indeed, even the most comfortable and practical items can become monotonous over time. The inner fashionista desires to diversify the wardrobe. Creating stylish looks in the hot tropical climate can be quite a challenge. Fortunately, on this enchanting island, there are clothing brands designed by fashion enthusiasts for fashion enthusiasts. These brands offer styles that are suitable for wearing in high temperatures and humidity.  
Earth Circus
Let's start our selection with a Balinese brand. Inspired by nature and ethically handmade - this is how the owners describe their creations. Such descriptions can be found in many clothing stores on Bali. The style is romantic, with boho and ethnic elements. Initial prices are almost never final, as there are usually discounts and coupons available on the website for various occasions.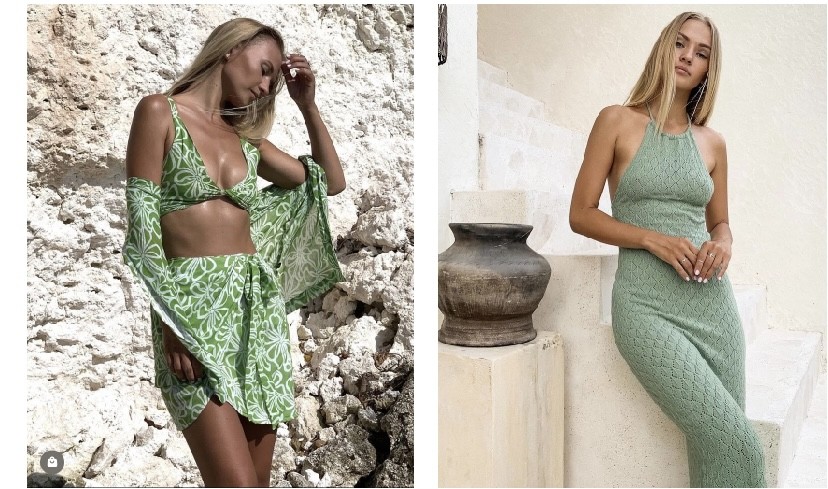 Hit: Kano Knit Dress, 1,005,000 IDR
Instagram: @earthcircus
Average bill: 1,100,000 IDR
Delivery: available, free.
Clothing: Women's - dresses, skirts, tops.
Tann Line
Feminine dresses and bikini sets in a minimalist style look refined and sensual. All collections form calm shades of basic natural colors. However, for this price, you would expect better quality items. If comparing with Earth Circus, Tann Line appears more representative, but the majority of the items are sewn from similar fabric.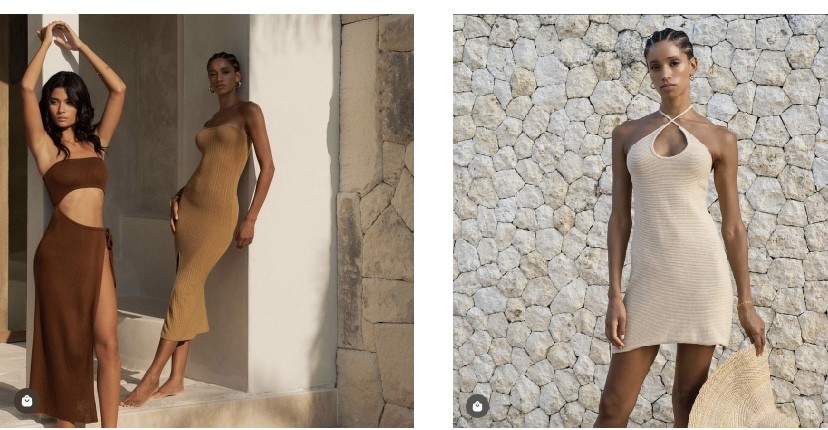 Hit: Kimee dress, 2,500,000 idr
Instagram: @tann_line
Average check: 2,600,000 idr
Stores: Canggu, Uluwatu, online store
Delivery: available Clothing: women's - dresses, skirts, tops, sets.  
T-skirt
A Russian brand that has become popular in Bali due to its flowing trousers and loose vibrant sets with shorts. It looks fresh and vibrant, but without color clashes. The founder herself lives on the island and knows from personal experience what clothing is better suited for comfortable wear here. In addition to the sets, the lineup includes doll-like dresses in candy colors.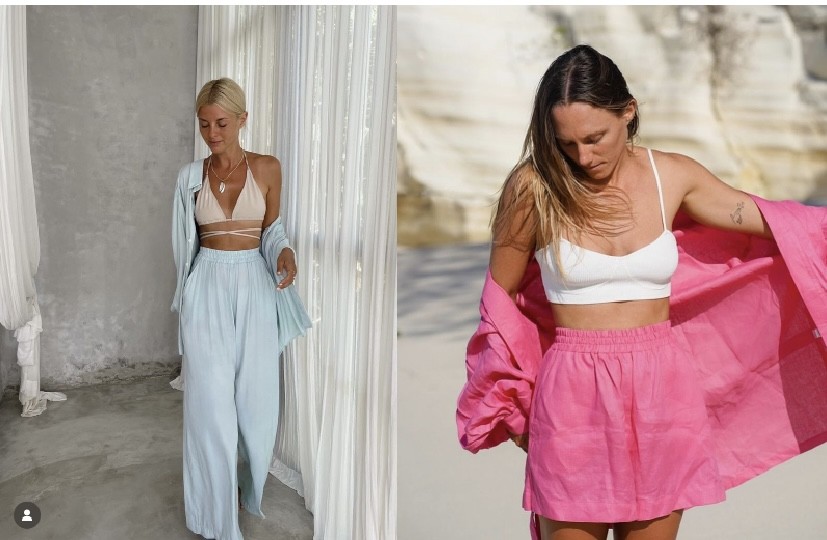 Top pick: Flowy fabric suit with trousers, 1,500,000 IDR
Average bill: 1,500,000 IDR
Stores: Uluwatu (muse bali store)
Delivery: Not available
Clothing: Suits with shirts and shorts, trousers.
Kluwi Studio
Comfortable and beautiful sandals skillfully crafted by Balinese hands. They look charming, fit snugly and gently on the foot. The only downside is that they wear out within a couple of months. But the price is quite reasonable by European standards.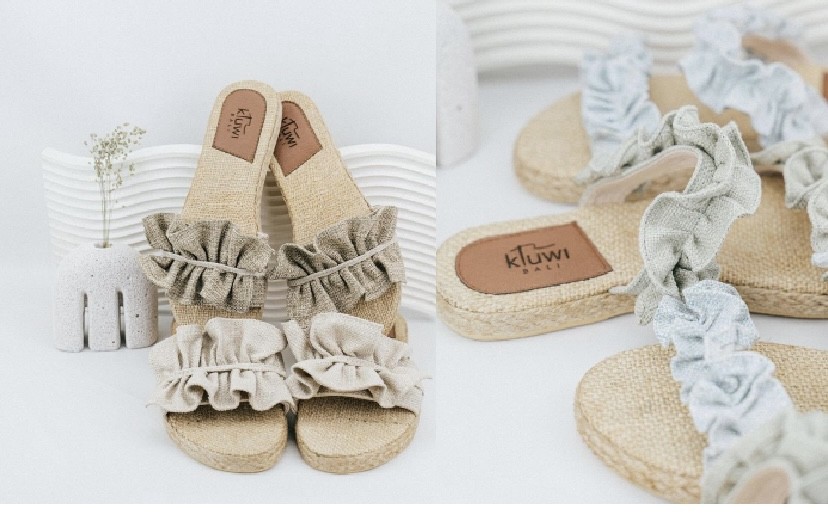 Hit: Lara Slides, 189,000 IDR
Average check: 220,000 IDR
Delivery: available, with additional cost  
Baliboo fashion
Dresses for any occasion from the mass-market category. Bold and vibrant style, perfect for dazzling everyone around in the true sense of the word. There are also calmer options available, but everything is maintained in a glamorous chic style. The assortment includes beachwear and clutches.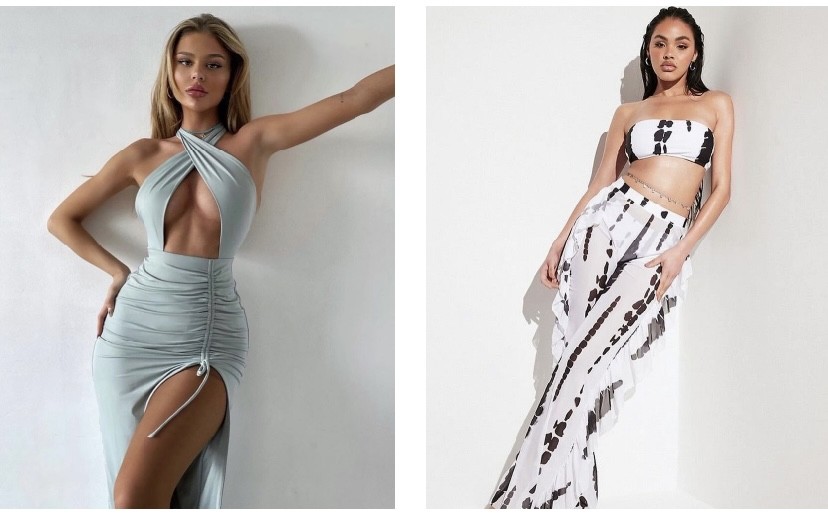 Top pick: Tania Dress, 330,000 IDR
Average check: 350,000 IDR
Instagram: @baliboofashion
Delivery: available, at an additional cost
Items cannot be returned or exchanged.
Rasa Gaya
Minimal techno basic clothing. Simple and cleverly tailored. Thin cotton and cotton silk are used for the garments, such as for the wrap. If you love all shades of gray, you will definitely enjoy it.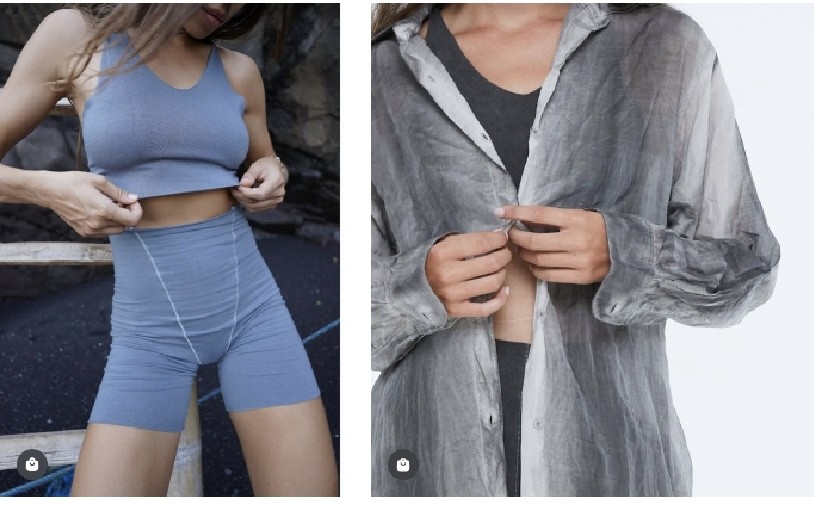 Hit: Sleeve Top, Bike Short 2 Seams, 1,350,000 IDR
Average Check: 1,350,000 IDR
Instagram: @rasagayabali
Stores: Ubud
Delivery: Available, paid  
FOXY activewear
Millennial sporty and street style base. Trendy colors, stylish crop tops, skirts, long-sleeves, and fitted shorts straight from Moscow. Just what you need to ride your bike after a workout and catch eyes with your body-hugging attire.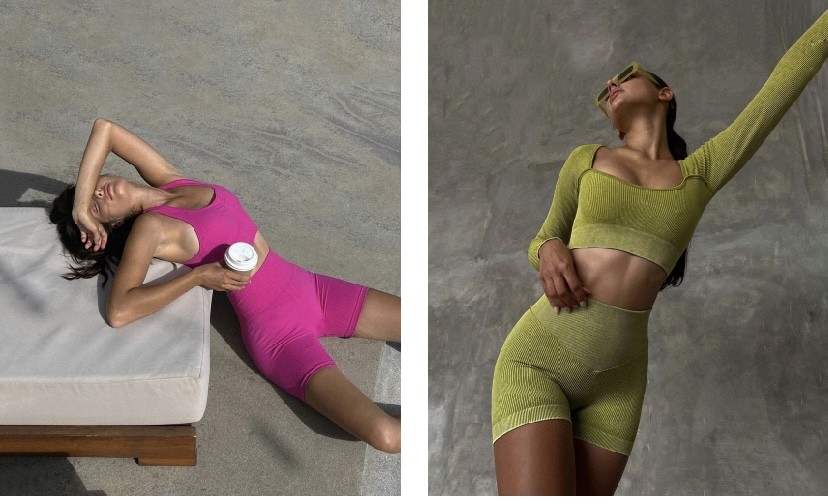 Hit: a set of top and shorts, 980,000 IDR
Average bill: 980,000 IDR
Instagram: @foxy_activewear
Stores: Ubud, Canggu
Delivery: available, with a fee  
ISTINOE store
A competitor to the linen sets is T.skirt. It seems that both brands source their linen fabric from the same place or simply choose the best quality. The quality of the linen products from both brands is equally good, but the patterns and range of designs differ. The product line includes dresses, suits, tops and skirts, pantsuits, and jackets.
The brand Istinoe crafts its clothing in the style of Parisian chic – feminine and understated. By the way, you can also have a custom piece made to your measurements.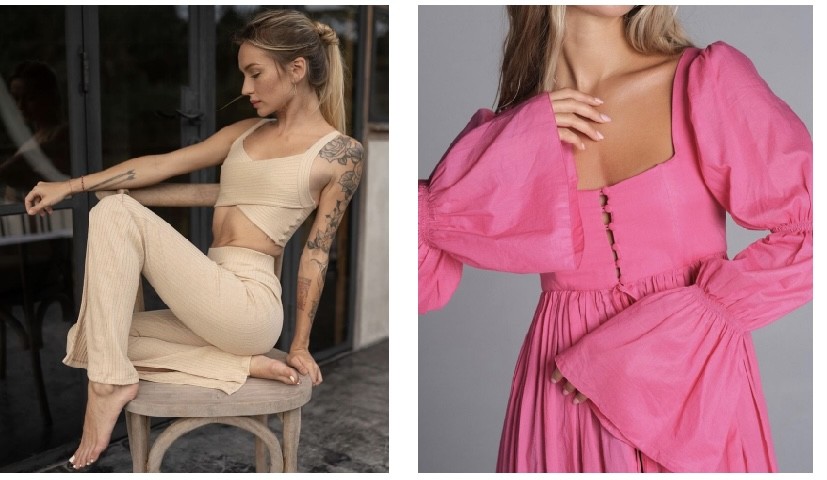 Top pick: A suit consisting of a top and pants, priced at 1,350,000 idr.
Average purchase amount: 1,500,000 idr.
Instagram: @Istinoe_brand Stores: Ubud, Canggu
Delivery: Available, with a delivery fee.  
Sunset Sesh
Just as beautiful as a sunset, this brand offers trendy items for any mood and budget. A mix of basic sets, sexy casual dresses, bikinis, and the cherry on top - a little black dress with hints of popular mass-market style that captivates the gaze with geometric cuts and intriguingly accentuates all body lines.
The brand's creator draws inspiration from fashion trends and adapts trendy items from various segments to suit Asian and European body types - such an impression is formed based on the presented models of products.
In addition to women's clothing, there are oversized linen shirts for men.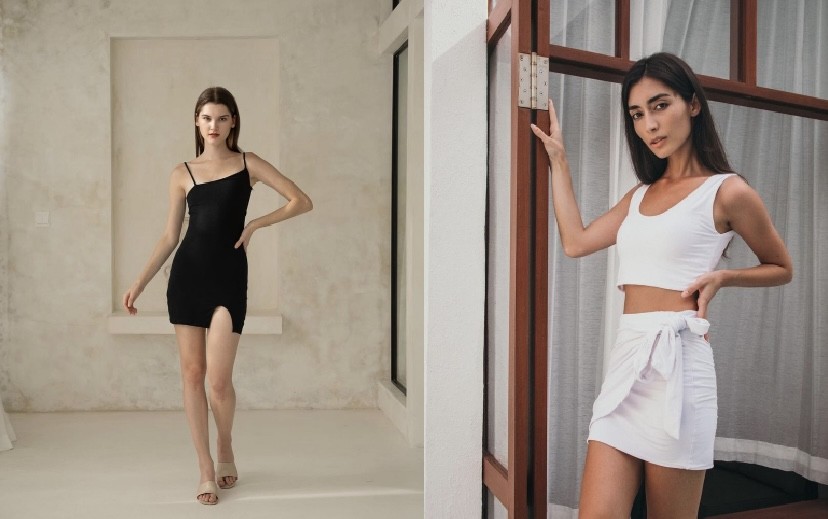 Top pick: Atara dress - 485,000 IDR, Adrian knit set - 1,210,000 IDR
Average check: 680,000 IDR
Stores: Tokopedia, website, Instagram
Delivery: available, fee applies  
Uluwatu Lace
A fusion of traditional Balinese attire with a modern perspective on the outfits of contemporary women, undoubtedly worth attention. On a larger scale and with adequate funding, it could be the Asian counterpart of Zimmerman. The brand positions itself as a luxury handmade label and, judging from information on social media, was established in the distant year of 1978. Perhaps, in its early days, it crafted traditional costumes and later decided that adapting the design to a modern style would yield something attractive. But these are only our conjectures.
The creators seek inspiration in classics and cultural heritage, emphasizing the supremacy of pure white color over all other palettes, and, of course, reveling in the natural splendor of the tropical island. They also offer a collection of wedding dresses.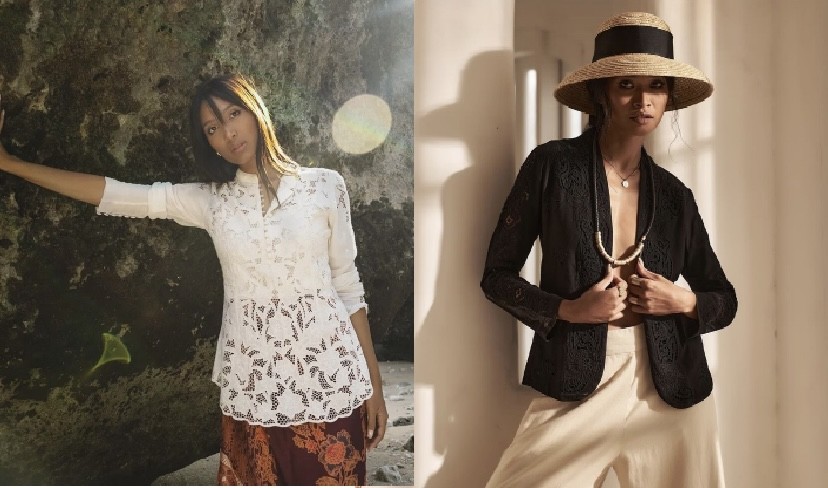 Top pick: Tiersa dress, 724,000 idr
Average spend: 850,000 idr
Instagram: @uluwatulace
Stores: Showrooms in Denpasar, Sanur, Ubud - uluwatu handmade lace boutique, Nusa Dua (Bali collection), online store
Delivery: available, charges apply
If you know and wear items from other interesting brands created in Bali, share your discoveries in the comments.