"On Bali, 'Gucci' and 'Dolce & Gabbana' don't cut it," says designer Max Milian, responding to my question about "how to be stylish on the island." He adjusts his udeng (traditional Balinese male headwear) as he speaks. "If you think you'll be fashionable by wearing the brands that are trending back on the mainland, you're mistaken," continues the young man.
The creator of a collection of T-shirts with a Masonic eye is confident that comfort is key for someone in Bali. For instance, an elongated workout tank top would spare guys from the need to wear shorts over leggings. It covers everything that needs covering.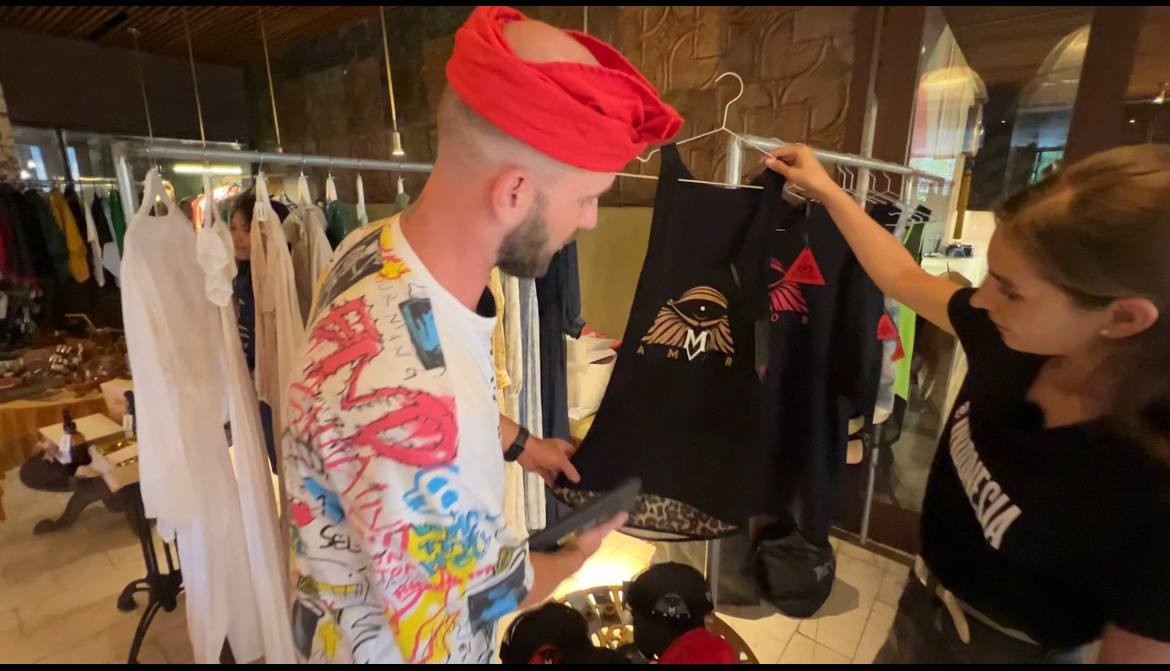 At first, it's hard to believe that comfort is the key when it comes to dressing on Bali. At the fashion festival in PARQ, which probably gathered all the trendiest Bali residents, you feel somewhat constrained. A denim skirt and a T-shirt seem like too simple an outfit for such a gathering.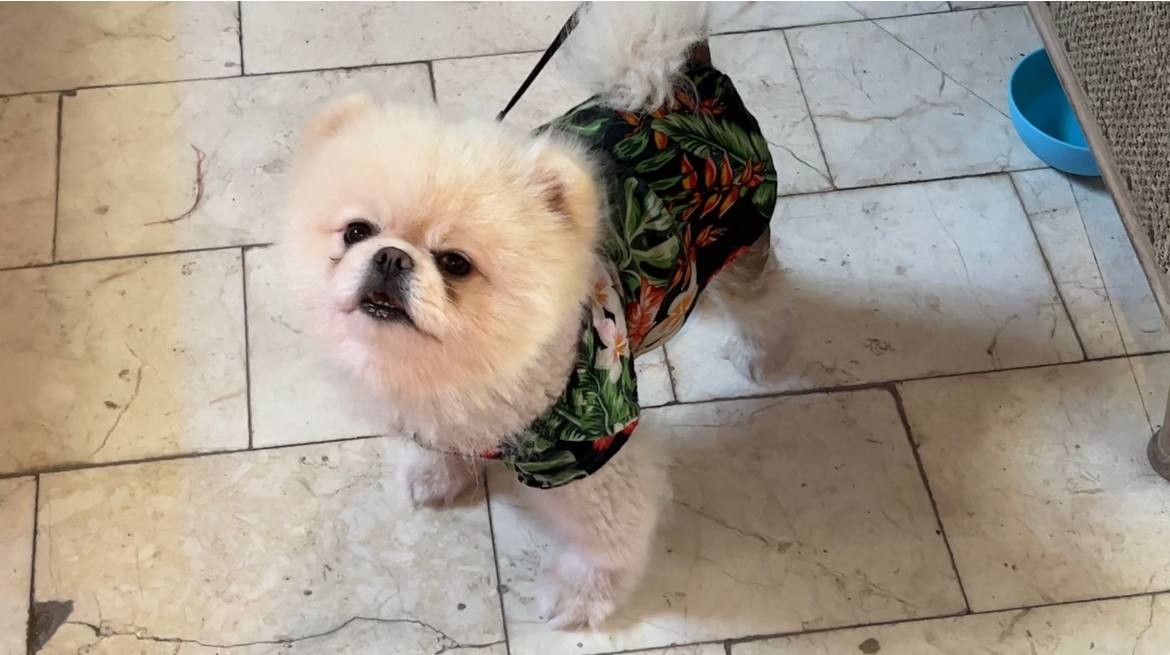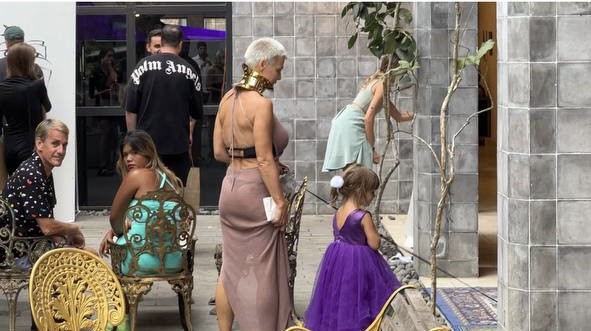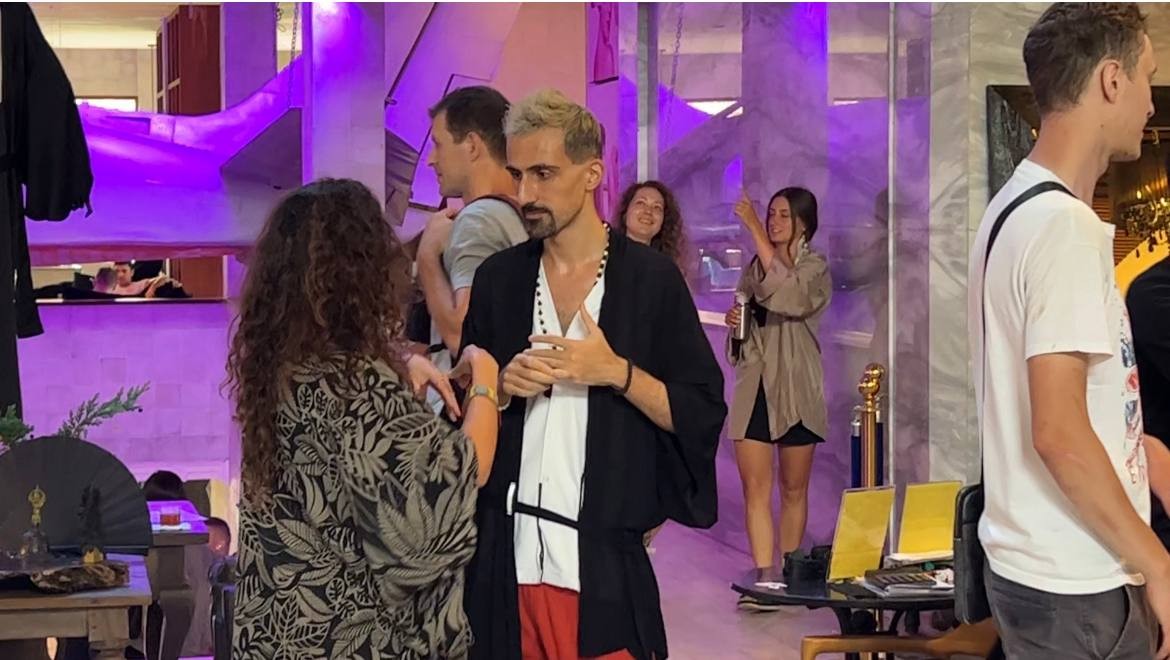 But after about half an hour, you start to relax. No one is giving you sideways glances, and there's no dress code to follow. However, there are plenty of interesting and beautiful people around. And they're all dressed in completely different styles. Take Maya, for example. She's from Mexico but has been living in Bali for many years. That's why her favorite item in her collection is a lace shawl. When creating it, she drew inspiration from the clothing of local women, which is called kebaya. The designer transformed the traditional costume into a romantic boho-style dress. She made it longer, added more buttons, and widened the sleeves.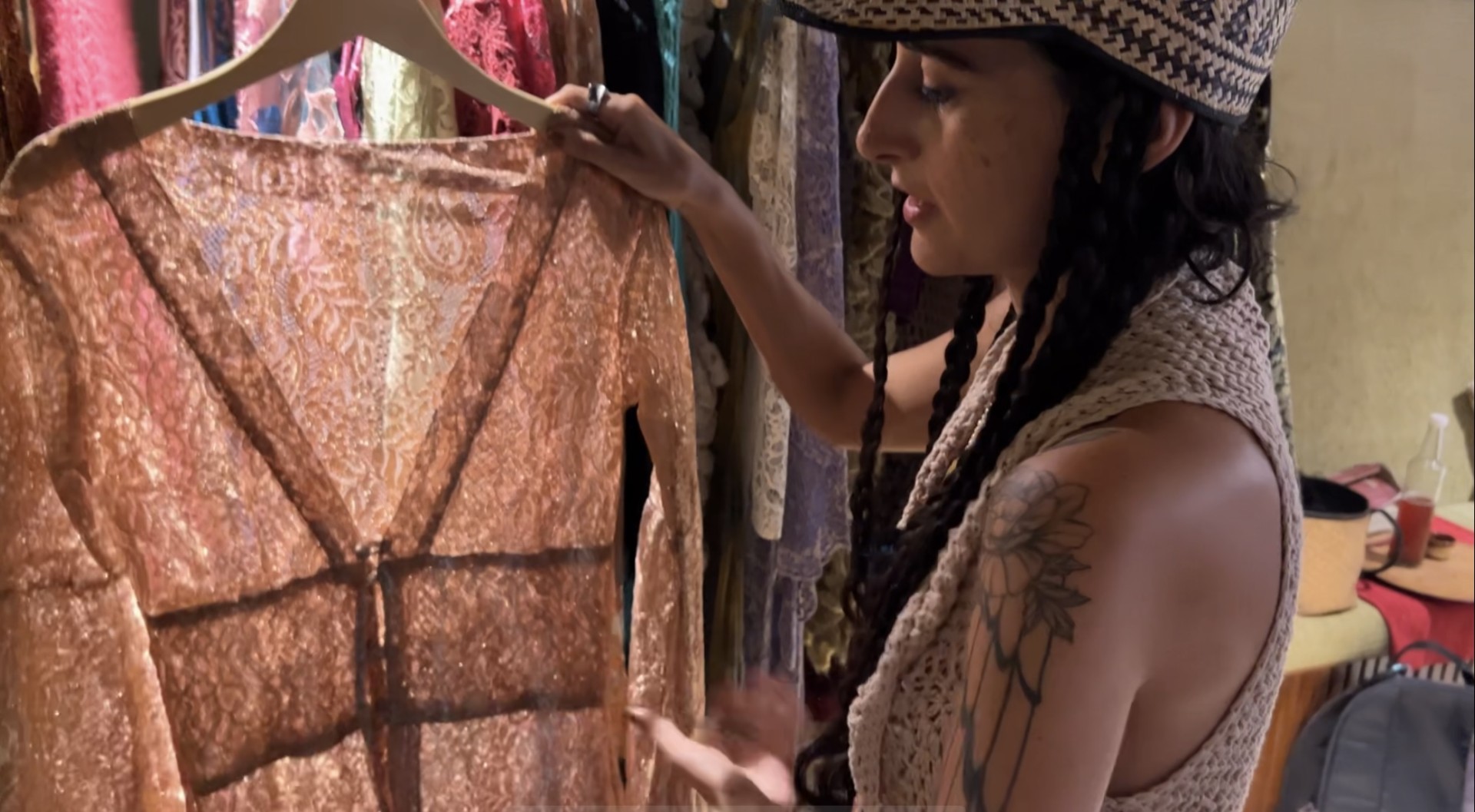 By the way, the Balinese women themselves would likely appreciate the idea. They have formed a significant movement advocating for the registration of the kebaya in UNESCO as intangible cultural heritage of Indonesia. This movement even has its
own website
. Another element that distinguishes locals from tourists is warm clothing. Maya admits that she can't live on Bali without knitted items. According to the designer, a sweater should always be with you. So that riding on a bike in the cool evening remains comfortable.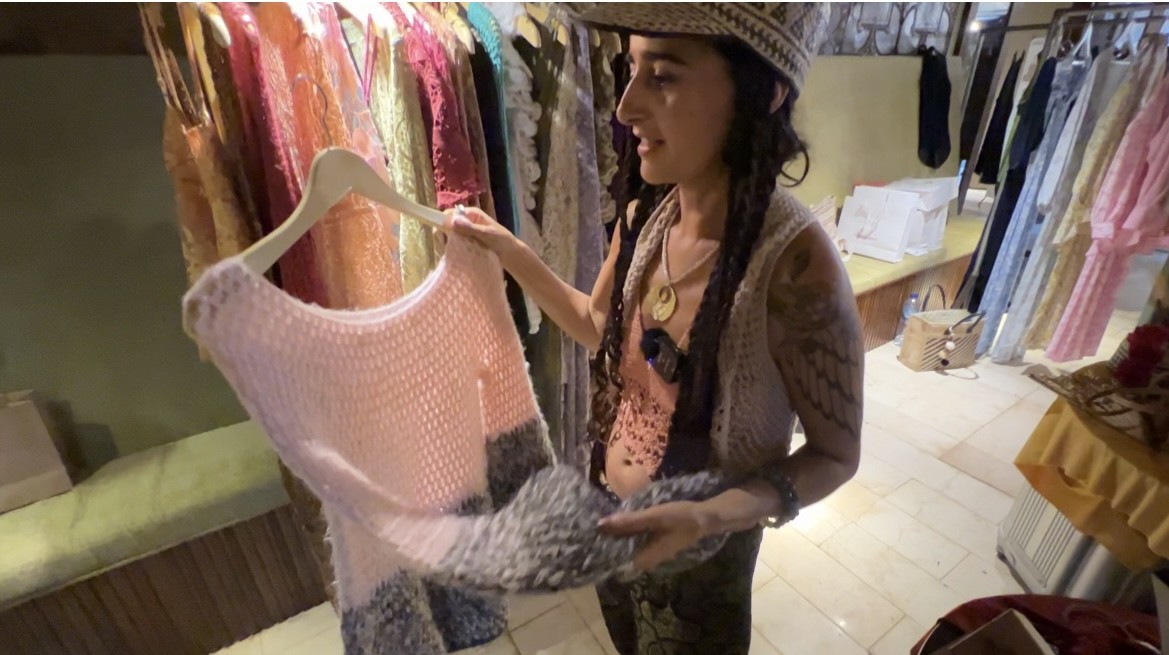 For Balinese fashionistas, owning a bike can be quite a challenge. Whenever you're planning to go somewhere, you need to think: how am I going to ride there on my Nmax? Although, for example, for Polina Skripachyova, this doesn't stop her from creating pristine white lightweight skirts and blouses. "You know, you can't go to an upscale restaurant on a bike. I believe that clothing shapes both your style and your lifestyle."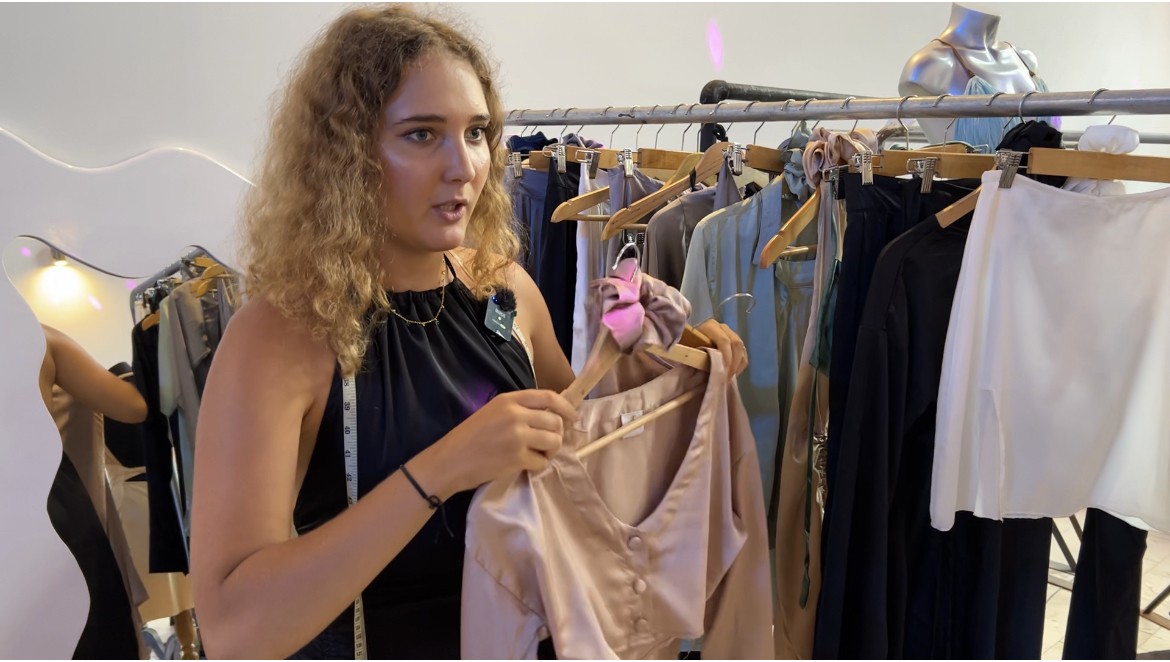 "Here, it's not about fashion, the main thing is that it wears well, allows air to pass through, and looks the same after washing as it did before. You can see for yourself: there's high humidity and sweating," the girls at the corner in bright costumes seem to be talking about comfort again. Alexandra and Olga sew their clothes from bamboo. It's the only natural material where microorganisms don't live, say the designers. This kind of clothing is great for sports, you can go out for breakfast in a café. And if you add a few accessories, it's not embarrassing to come to a fashion festival in Ubud. A set costs 1.5 million rupiahs.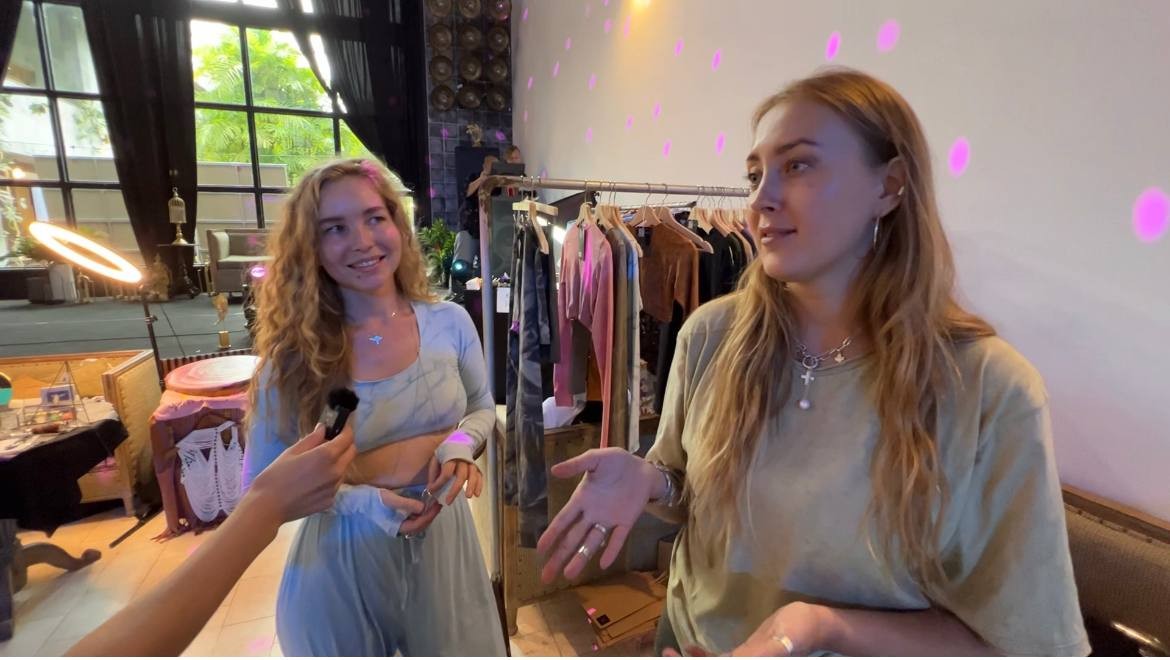 And then there are the rayon jackets. The prices here are more serious. I'm amazed: "Does anyone really buy them here, it's so hot?" "Absolutely, people buy them. The most popular item during the rainy season," the designer responds to me. And right away, she promises that the print won't be affected by water. The jackets have been washed already, so you don't need to worry about the design on the back.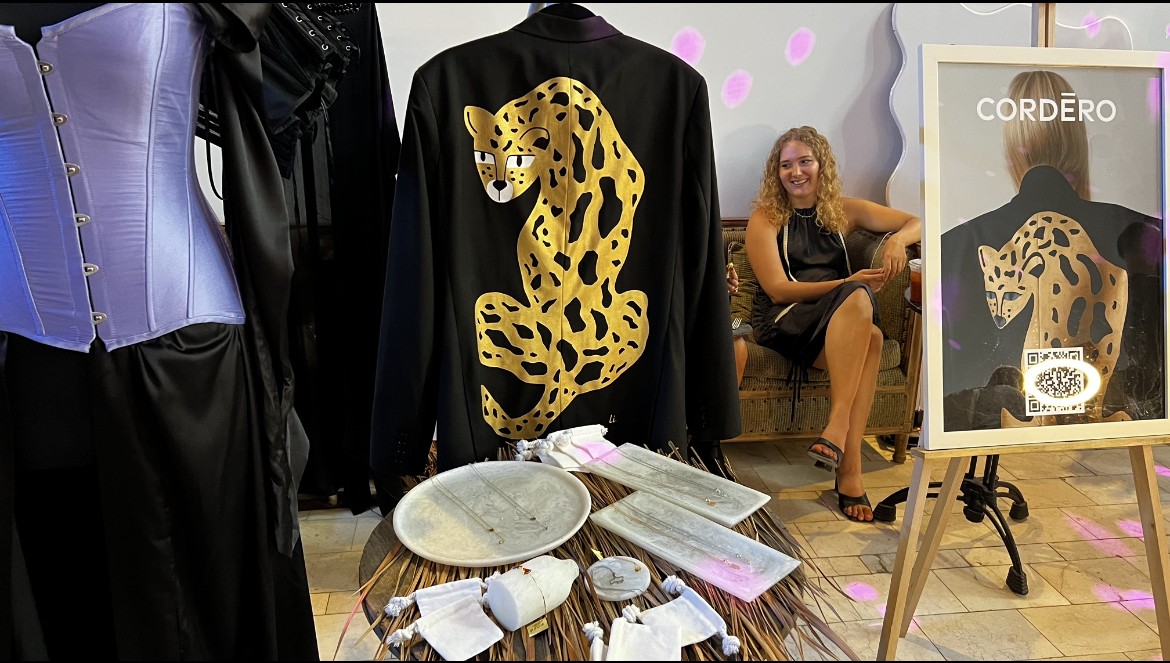 Meanwhile, more and more people are gathering at PARQ. Whole families are coming together. This year's fashion festival turned out to be the largest since its opening in 2020. With over 50 designers showcasing clothing, jewelry, and accessories, it seems that nothing will hinder the fashion industry on the island from gaining momentum anymore. COVID restrictions have been lifted, and more travelers are coming to Bali, including designers and fashion enthusiasts who appreciate dressing in the latest trends.
"We wanted to bring a touch of European elegance to Bali. Two years ago, we started with a fashion market, just to give it a try. Now it has turned into a real festival. Here, there's art, street fashion, music, and education! Our program includes masterclasses and lectures by founders of brands, where they'll be sharing their experiences," says Svetlana Stadnik, Art Director of PARQ.
What is the uniqueness of the development of designers on Bali? Is it more challenging to create clothing and set trends here?
"It's a bit of both. Finding quality fabrics is more difficult here. Cotton is available, but the silk assortment is limited. It's very challenging to find a good tailor here. You need to practically groom a person to tailor your needs because Balinese craftsmanship has its distinct characteristics that differ significantly from European quality... Sometimes, novice designers encounter this and end up spending three months on a single dress, feeling frustrated with the process."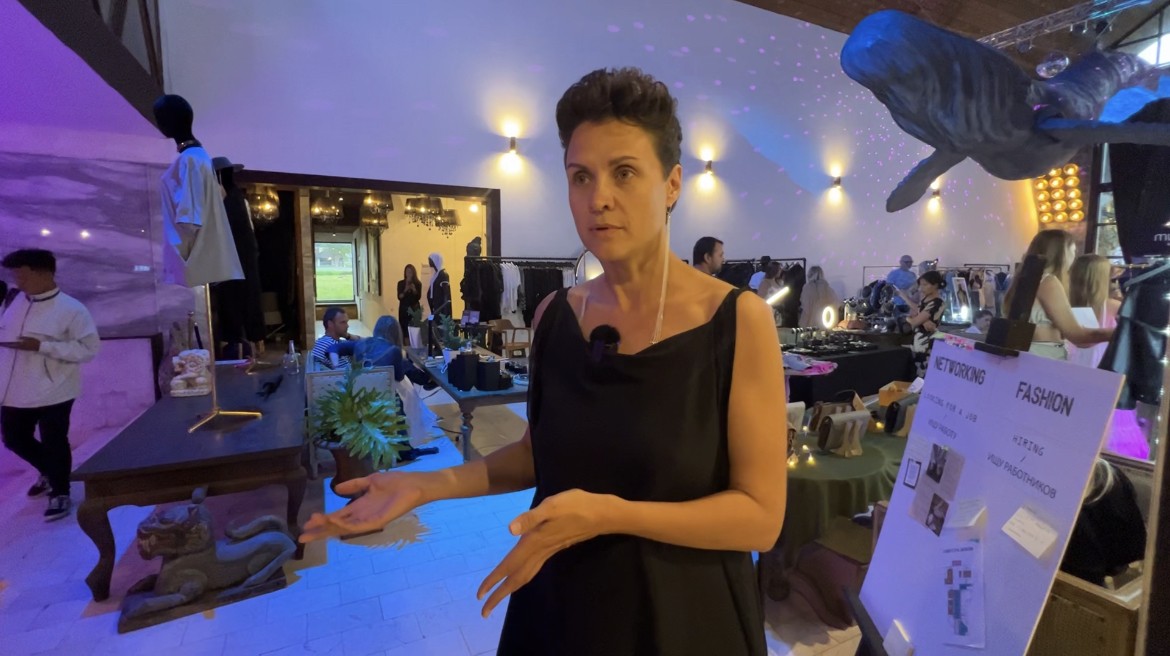 By the way, a school is being planned at PARQ specifically for aspiring designers. Experts there will guide participants through the entire process, from idea to production. It's quite possible that even more new brands will emerge on the island soon.
As for your question, do you think there is fashion on Bali? Is dressing comfortably enough here? What do you usually wear around the island?