all entirely in fabric stores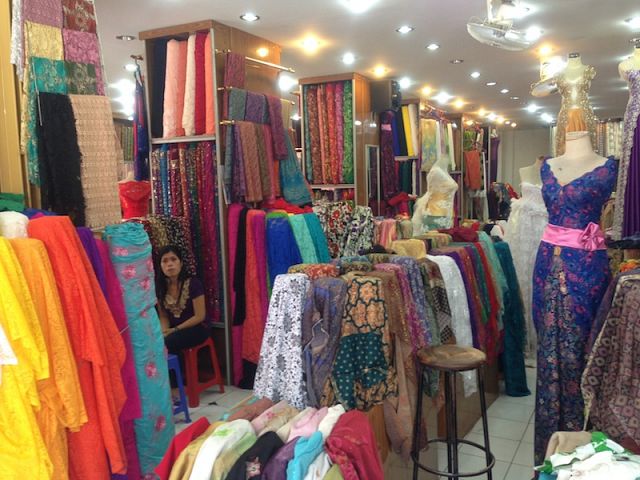 In the assortment, there is mainly batik in traditional Balinese colors and lace. There is no knitwear or other elastic fabrics. Batik is for enthusiasts, and the lace is incredibly beautiful. There are many options, some simpler and more complex, with embroidery, beads, sequins, and other embellishments. The price for lace starts from 60,000 rupees per meter. The width varies. Everything looks incredibly beautiful and festive.
in Kuta Central.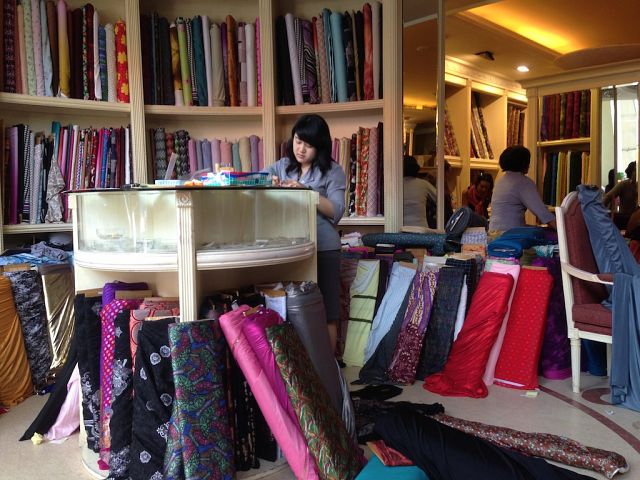 Three-story store with a wide selection of various fabrics. Cotton, linen, lace, velvet, knitwear, and much more. Prices can be quite high. I saw lace priced at 3 million rupees per meter. Everything is, of course, very beautiful, and allegedly even Dior uses such lace in their models. There are occasional sales, and you can buy fabric at half price.
Toko Central / Central Beads Bali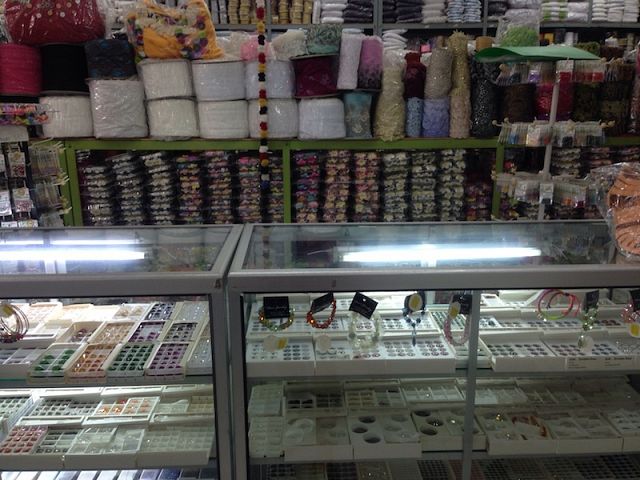 On both sides of the road, there are three stores. You can find almost everything - threads, lace, ribbons, brocade, brushes, sequins-rhinestones, elastics, zippers, buttons, various decorative elements, beads, and all the accessories for this craft, including feathers. In general, the selection is very extensive.
Some ribbon products - ribbons, lace, elastic, etc. - are sold in rolls, and some can be bought in the quantity needed for 1-2 projects.
Prices vary, but are generally reasonable. Lace ribbon is priced at 2-5 thousand per meter, elastics at 1.5 thousand, and threads at 4. Occasionally, they give gifts to customers. Today, I shopped at two of these stores, and in each, they handed me a little bag of fruits ;)
And literally 100 meters from these stores, there is another shop with sewing and crafting supplies.
Toko Shalom Accessories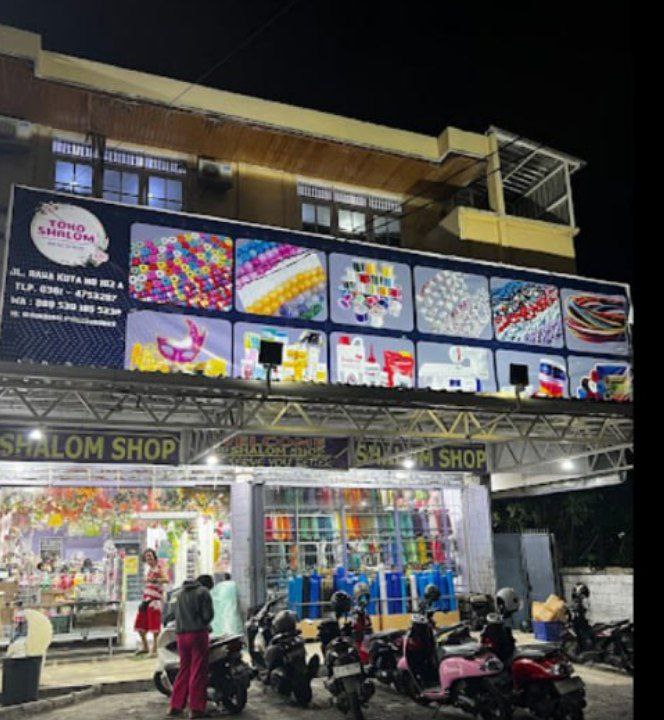 Parama Textile
A store with good cotton jersey on Bali. It seems to be some kind of factory outlet. They sell fabric by the kilograms. There is a very wide selection of different types of jersey - dense/light, twisting/non-twisting, natural/synthetic blends.
The colors are mostly neutral - gray, white, black. Some types of jersey come in various colors. There are striped patterns and fabrics with raised (if that's the correct term) designs. They also have bamboo fabric.
Nickel Free Shop
In Kerobokan, next to the Pepito and Frestiv stores, you can find a shop with accessories for making jewelry.