The immigration service in Denpasar has detained eight citizens of Uzbekistan for overstaying their visas and suspected involvement in criminal activities. Two of the detainees were previously evaded arrest in Jakarta, where they were suspected of participating in a fraudulent investment scheme.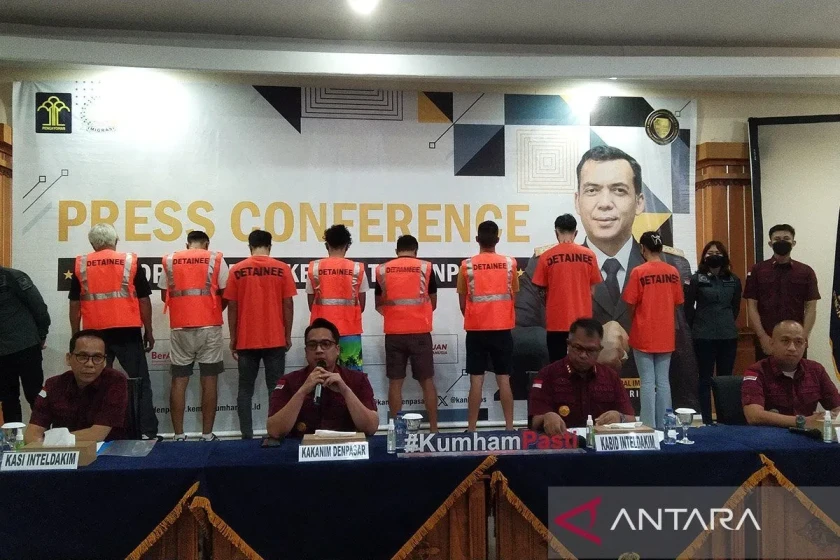 Among the detainees, there is one woman, and two of the offenders are reportedly grandfather and grandson. The immigration authorities are interrogating them to gather additional information, and during this time, they are being held in the local migrant detention center, awaiting the results of the investigation.
The Uzbek citizens entered Indonesia through Soekarno-Hatta International Airport in Jakarta at various times between March and August 2023 using visa-on-arrival (VOA). Later, they traveled to Bali, where they stayed in different hotels and villas in the Kuta, Seminyak, and Canggu areas.
The immigration service in Denpasar was able to apprehend them thanks to information received from Jakarta colleagues indicating that two Uzbek citizens, Ulugbek Kh. and Bekzod K., were wanted for their involvement in a fraudulent investment scheme with a significant number of victims.
Ulugbek was arrested shortly after landing at Bali's airport on October 25. Subsequently, law enforcement apprehended Bekzod K, his accomplice. During the operation, six more Uzbek citizens with expired visas were taken into custody. It is suspected that they might have been involved in various criminal activities, but specific charges have not been made public yet, pending the ongoing investigation.
Initially, it was determined that five of the detainees exceeded the 60-day stay limit in the country, which served as the formal reason for their arrest. The entire group is currently held in immigration detention on Bali, awaiting the conclusion of the investigation. The Denpasar immigration office has urged the public to report any suspicious foreign citizens who may violate immigration laws or pose a threat to national security.