Bali is an amazing island because it has absolutely everything! Anyone can find a suitable vacation here: a relaxing holiday in Nusa Dua, a sports holiday in Bukit, a wild adventure on the east side of the island, a cultural experience in Ubud, and so on. And, of course, nightlife lovers won't be disappointed either. Bali has quite a few excellent clubs with a wide variety of music. I've prepared a selection of places (bars/clubs) to suit every taste, where I've been myself, and in some places, I've even become a regular. Check them out!
Single Fin
Address: Blue Point, Uluwatu
On the menu: everything is expensive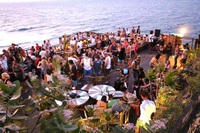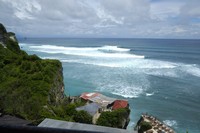 A popular open-air club located on the edge right by the ocean. You can have a fantastic time here on Wednesdays and Sundays, as these are the nights when parties take place. During the rest of the week, it's an excellent spot to enjoy the sunset. European expats and Australian tourists party like there's no tomorrow to techno, house, and R'n'B music because the club typically closes around 1 a.m. It's a must-visit place, but staying vigilant is important. I recommend using taxi services or limiting your alcohol intake because the return journey at night can be quite dangerous, winding, and filled with Single Fin's visitors who may ignore this recommendation.
DEUS
Address: Canggu, N8 Jl Batu Mejan
On the menu: magical brownie with ice cream :)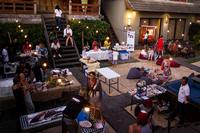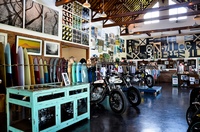 A conceptual spot that comes to life on Sundays. It all kicks off around 8:00-9:00 PM with a live open-air concert and continues into the night with lively funk and reggae music. Sun-kissed surfers from all over the world prefer Deus for a fun time on Bali. Even if you live in the southern part of the island and think that getting to the place is too far, don't hesitate to spend one Sunday evening at the party, and it's not unlikely that the thought of moving closer might cross your mind!
La Favela
Address: Seminyak, Jl Laksamana Oberoi 177
On the menu: South American dishes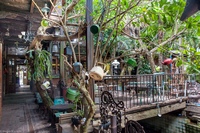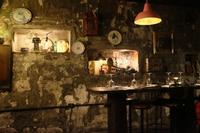 A place with an incredible atmosphere! It's always great here, if for no other reason than it's impossible to take your eyes off the interior. It's a fairly large space, completely furnished with antique furniture, retro accessories, and soft, subdued lighting seeping through vintage lampshades. You can come here just to have an unusual photo shoot; all you need is a model and a photographer, as the perfect setting is already created. The European crowd here is very welcoming. On Saturdays, they host parties that are very lively and heartwarming.
Apache Reggae Bar
Address: Kuta, Jl. Legian 146
On the menu: giant canned cocktails, usually based on Arak (local vodka).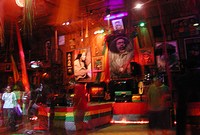 One of the few places on Legian Street worth visiting is the Apache Reggae Bar. Around 11:00 PM every day, a sunny reggae band performs there, delivering quality covers of beloved reggae tunes. After the concert, everyone continues to dance to the original recordings.