Bali is an island of contrasts. Here, you'll find many simple, humble yet happy people living modestly, as well as luxurious places and wealthy individuals accustomed to indulgence. For those who seek opulence and are considering holding their wedding in Bali, there are special venues you might want to consider.
1 The Diamond Chapel
As it's long been known, diamonds are a girl's best friend. Therefore, having a wedding ceremony in a chapel shaped like a large diamond can be doubly delightful. The chapel's lavish interior sets the perfect tone for the occasion. The chapel's glass walls allow for a breathtaking view of the ocean.
The chapel is surrounded by a pool, within a picturesque tropical garden featuring beautiful pavilions and gazebos. The chapel can accommodate around 60 people, ensuring that you won't need to cut down your guest list – all your loved ones and friends can fit within the chapel to share in the joyous moment.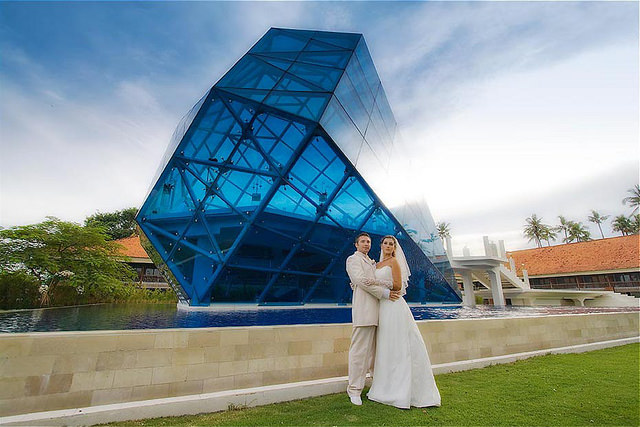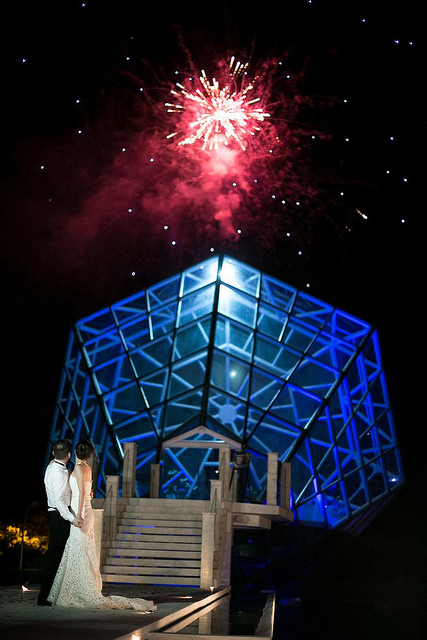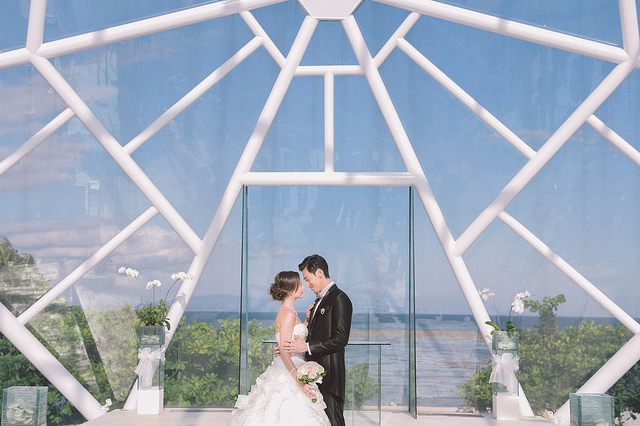 2 Rooftop Chapel at Le Meridien Bali Jimbaran Hotel
If you want your wedding to be exceptionally beautiful, why not exchange vows a bit closer to the sky? At Le Meridien Bali Jimbaran Hotel, there's a stunning rooftop chapel surrounded by a pool, sandy paths, natural wood benches, captivating architectural features, and an intriguing layout. From the rooftop, you'll have a magnificent view of Jimbaran Beach. It's best to hold the wedding ceremony here in the evening, during sunset, as the sun dissolves into the ocean, painting the sky and clouds in unbelievably beautiful hues.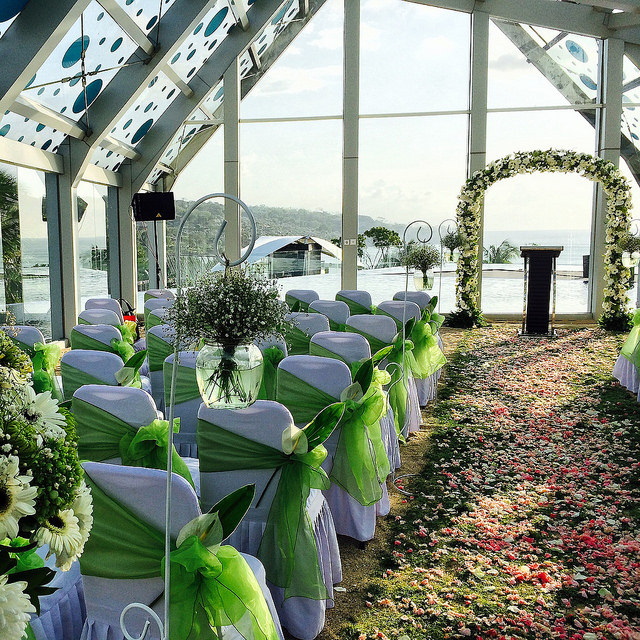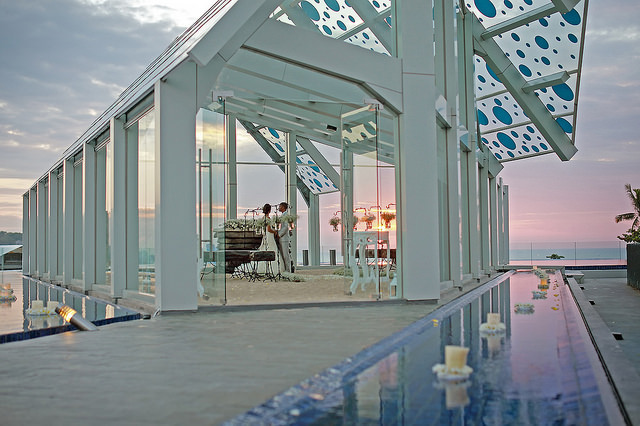 3 Wedding on a Yacht
Getting married doesn't have to be confined to land. Wedding ceremonies on yachts are becoming increasingly popular. This option is perfect for adventure enthusiasts and lovers of maritime romance. Moreover, this choice ensures complete privacy for the event: on the yacht, it'll be just you and your loved ones. However, it's important to have favorable weather conditions. In a fortunate scenario, you can look forward to a delightful sea cruise around the island's azure ocean, sailing towards happiness.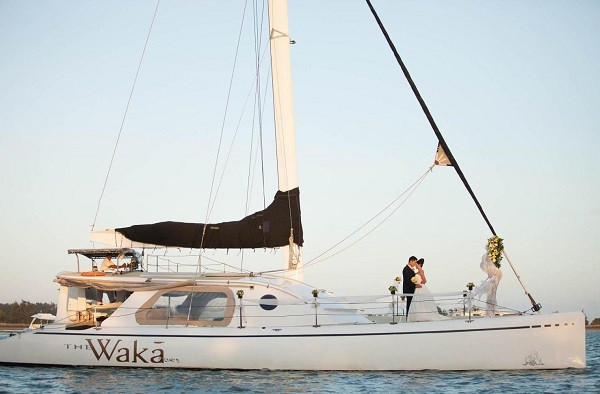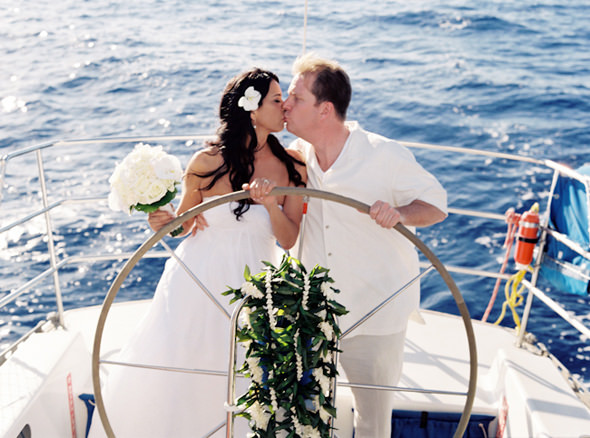 4 Wedding on the Cliff at Wiwaha Chapel
What could be more romantic than a wedding high up on a cliff, almost at the edge of the world? The wind plays with your hair, the sound of waves reaches you from below, birds sing you a song of glory, and everything around you is immersed in colors. Such a dreamy wedding can be held at the Wiwaha Chapel of the Nikko Bali Resort in Nusa Dua. It's a beautiful and intimate location suitable for a small group and family members.
The chapel is built in a modern fusion style, creating a fairy-tale-like ambiance. The renowned Asian couple from Hong Kong, Sammy Cheng and Andy Hui, even held their wedding ceremony here.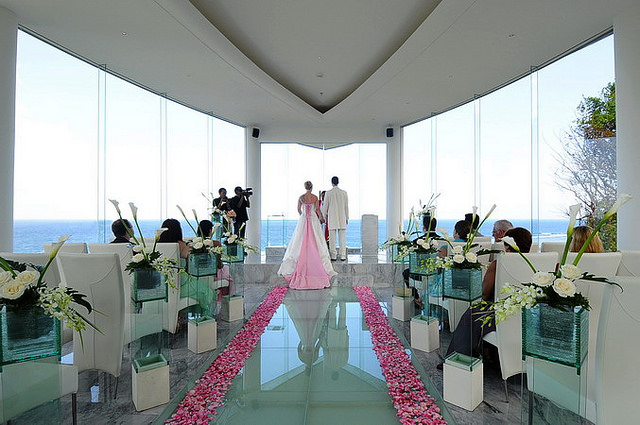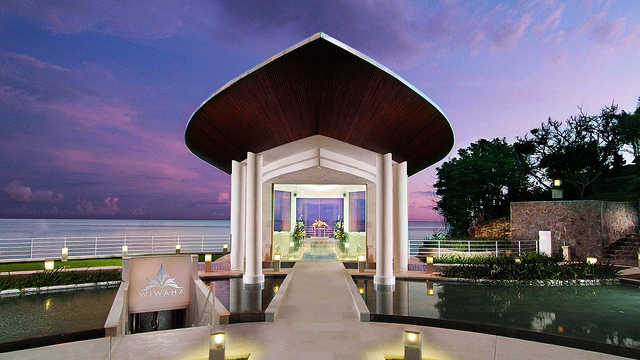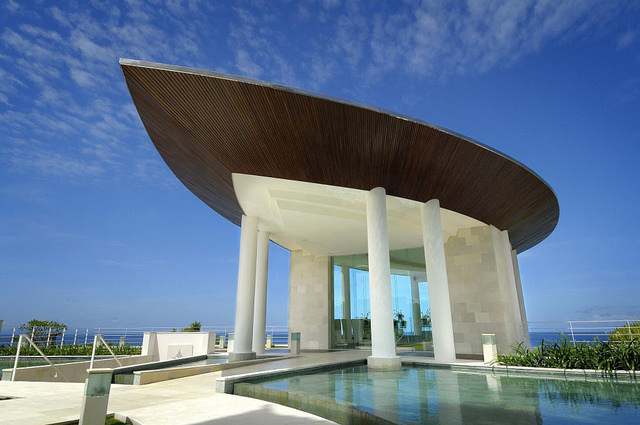 5 A Wedding Fit for a True Princess at Mirage Chapel
Why confine yourself within four walls? In the Mirage Chapel, there's just what's needed. Despite its simple architecture, it's beautifully and elegantly designed, evoking feelings of airiness, purity, and romance. The space surrounding the chapel is equally romantic - lanterns, intricate arches, countless candles. Interestingly, the cost of the ceremony in this chapel is not as astronomical as one might think.