Wood School
There are groups for children 3-6 years old, 6-11 years old, 11-14 years old
+62 821-4794-9688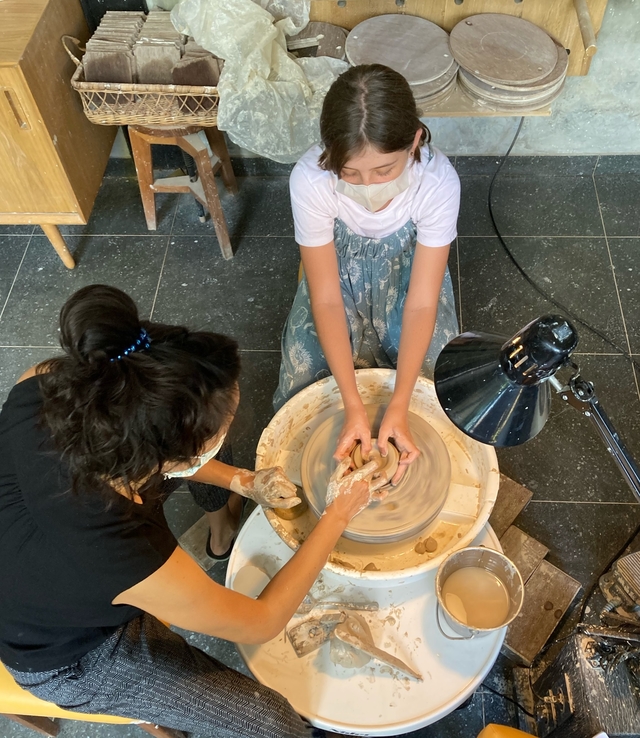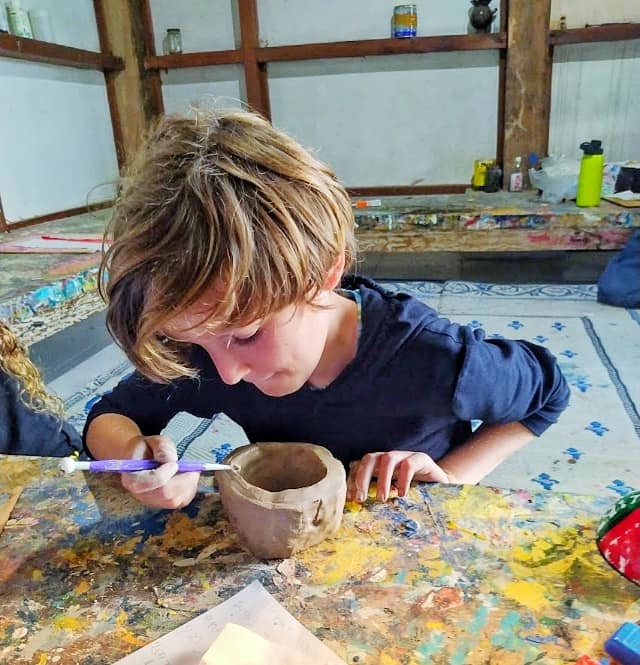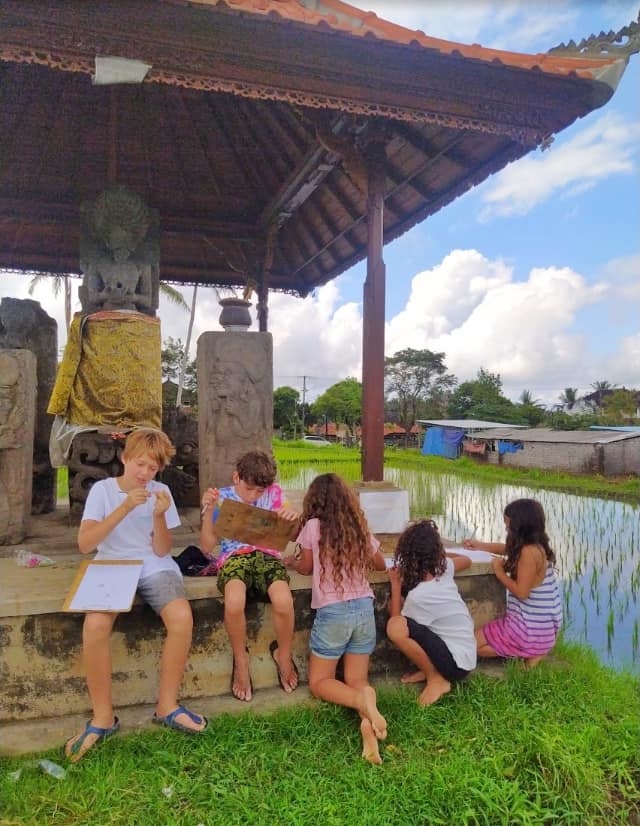 The Spring School prioritizes the support and encouragement of personal development, individuality, and creativity. There is an organic garden within the children's space where kids can connect with nature and enjoy planting and growing various plants, fruits, and vegetables.
The curriculum for children aged three to five years old includes speech development, creativity in all its forms, music lessons, physical education, and occasional workshops involving parents.
The day begins with a morning circle where students of all age groups and teachers gather. During the morning circle, children engage in meditation, breathing exercises, and mindfulness. They also discuss and address any issues that have arisen in the past few days through love-based discussions.
Inspirational and spiritual songs from various languages and cultures are sung, with the selection based on themes of collective spirit and personal development.
The closing circle is a simple end-of-day ritual. Teachers ask students what they have learned, and together they reflect on the day.
The philosophy of Neo-Humanism
Neo-Humanism is an ecological, holistic, all-encompassing philosophy. Based on ancient teachings about levels of consciousness, the neo-humanistic approach to education aims to develop the subtler faculties of the human mind.
Neo-Humanism is the spirit of benevolence. To teach love, you must embody it. To embody love, you must see divinity in everything. To see divinity in everything, you must practice methods of contemplation and inner reflection. Only then can you instill in your thoughts and actions a true spirit of universalism.
The philosophy of neo-humanistic education is based on the dissemination of love for all beings, including humans, animals, plants, and the inanimate world. This worldview aligns perfectly with the needs and evolving vision of contemporary society as it transitions from a mechanistic worldview to a holistic, collective harmony-based worldview.
Teachers aim to provide programs that help children develop a universal outlook free from all discrimination, accepting all people as members of one human family, regardless of race, religion, skin color, faith, or gender.
Through activities such as gardening, nature exploration, and animal care, genuine ecological consciousness directs them toward the protection and nourishment of the environment and awareness of their interconnectedness with nature. The development of art and music is also encouraged, and children are provided with an atmosphere conducive to awakening these beautiful qualities.
Unity in Diversity
Educators believe that "Education is that which leads to liberation," and, therefore, education should not merely be about learning facts but a means to self-realization and liberation from personal and social bondage that currently divides the world.
Neo-humanistic education focuses on interrelatedness, unity in diversity, the use of science and technology for the welfare of all, and the maintenance of an ecologically balanced world. By developing this universal outlook, neo-humanistic education aims to halt the growth of narrow sentiments and exploitation that currently divide the world.
History
TACCE Wood School was founded in 2013 by director and founder Arul Selvan under the TACCE (Tjok Agung Conservation and Cultural Education) charitable foundation to meet the needs of the growing community. The goal was to create a school that operated on a new progressive educational model.
Thus, the school was born with a spiritual approach to education, focusing on the holistic development of children while incorporating local wisdom.