Bull's Coffee Jimbaran
+62 878-6190-0060
Opening hours: 8:00 - 22:00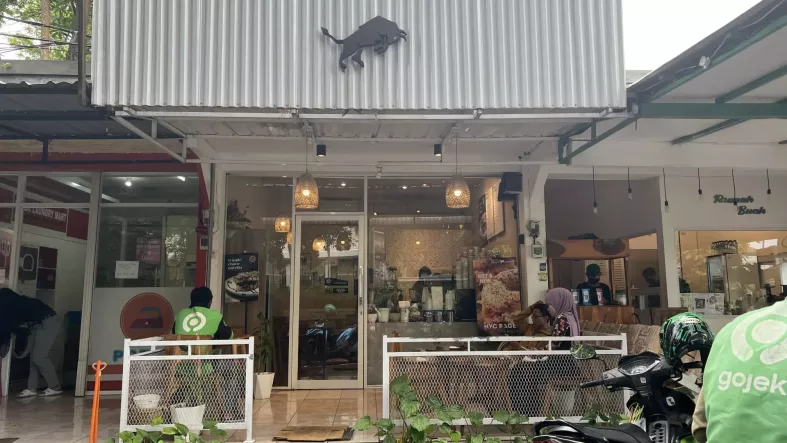 There's parking for bikes; parking a car might be a bit challenging, but you can always ask the staff for assistance.
From 8:00 - 12:00, there's a coffee + waffle promo for 49k.
This coffee shop serves very delicious coffee and other beverages. You can also purchase beans and ground coffee of various varieties in convenient packaging and the quantity you need.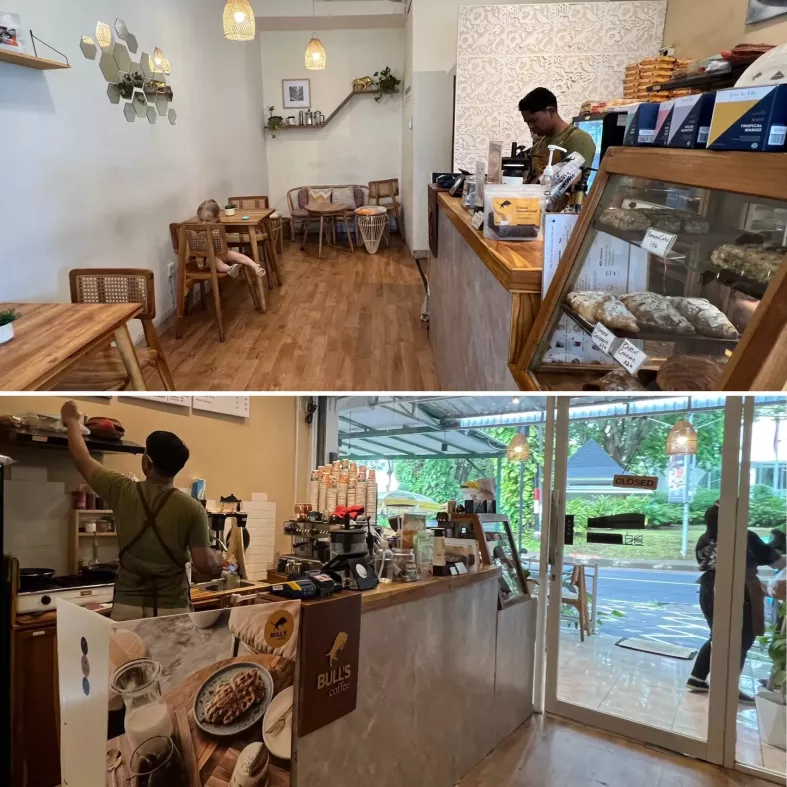 On the display, you'll find banana bread, almond croissants, and other tasty pastries. The menu includes a cheese pie, crispy waffles, and more.
Additionally, the staff is friendly, creating a pleasant atmosphere.
Suga Daddy Gelato Jimbaran
+62 812-9333-8025
Opening hours: 11:00 - 21:00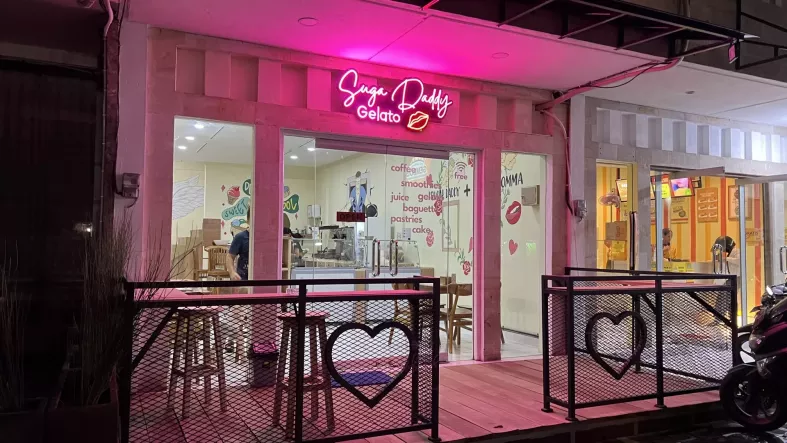 Parking space available for bikes and cars.
There's a coffee + cheesecake promo for 60k. You can also indulge in Gelato ice cream. They prepare delicious desserts (banana cake, cheesecake, chocolate cake, muffins, raisin buns, croissants) and tasty coffee. The menu also offers smoothies and even beer.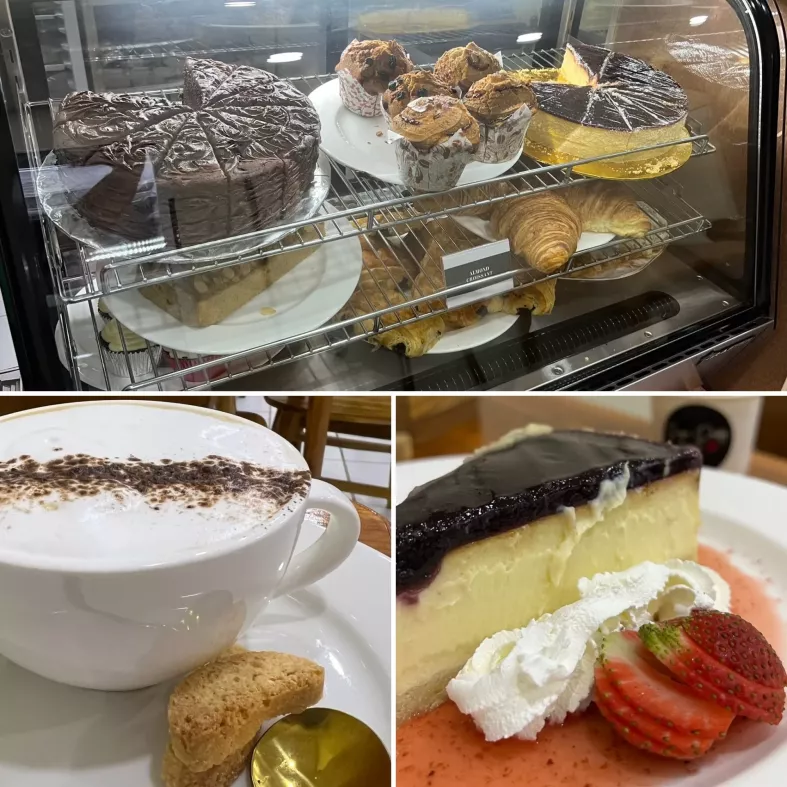 Mövenpick Café
+62 361 4725777
Opening hours: 8:00 - 22:00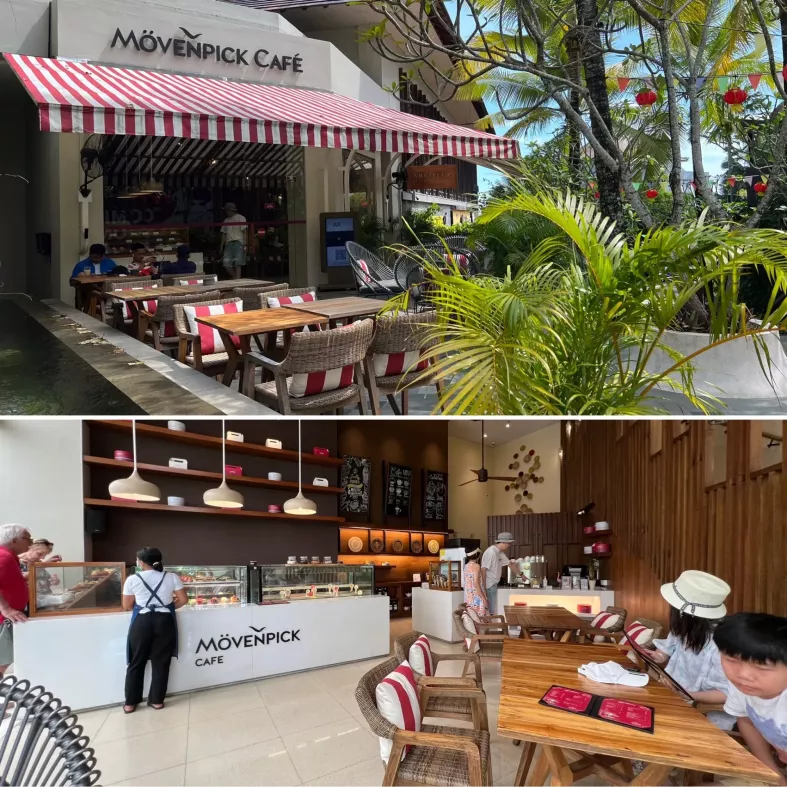 The coffee shop is located in the food court area. Parking is available.
Very stylish interior and exterior. There are tables inside and outside. The staff is very friendly.
The desserts here are a separate form of art. Each one could be described for hours, but it's, of course, better to try them. Just know that they are all very delicious. In addition to the beautiful pastries, you can also try baked goods (buns, croissants, and tartlets).
Ice cream is also available. Twelve varieties to suit every taste and color.
Dough Darlings Jimbaran
+62 878-6279-0904
Opening hours:10:00 - 20:00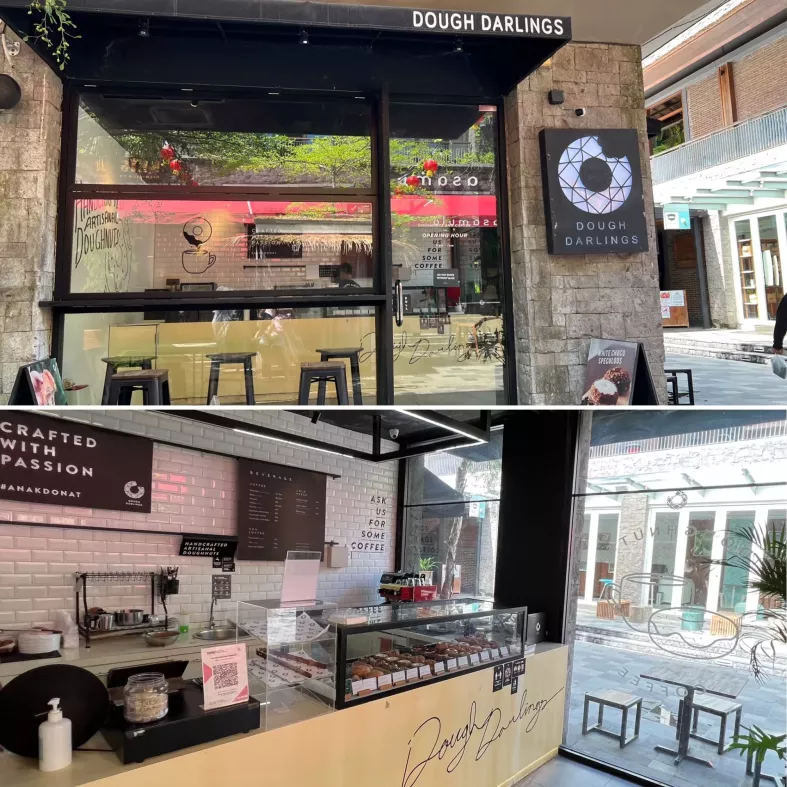 The coffee shop is located in the same food court area. Various types of delicious coffee and incomparable doughnuts, including a couple of gluten-free options. There are quite a few seating places, only a bar counter inside. But the surrounding space allows you to take your coffee and enjoy it near the fountain across the street.
Kanary Bali
+62 877-6036-8687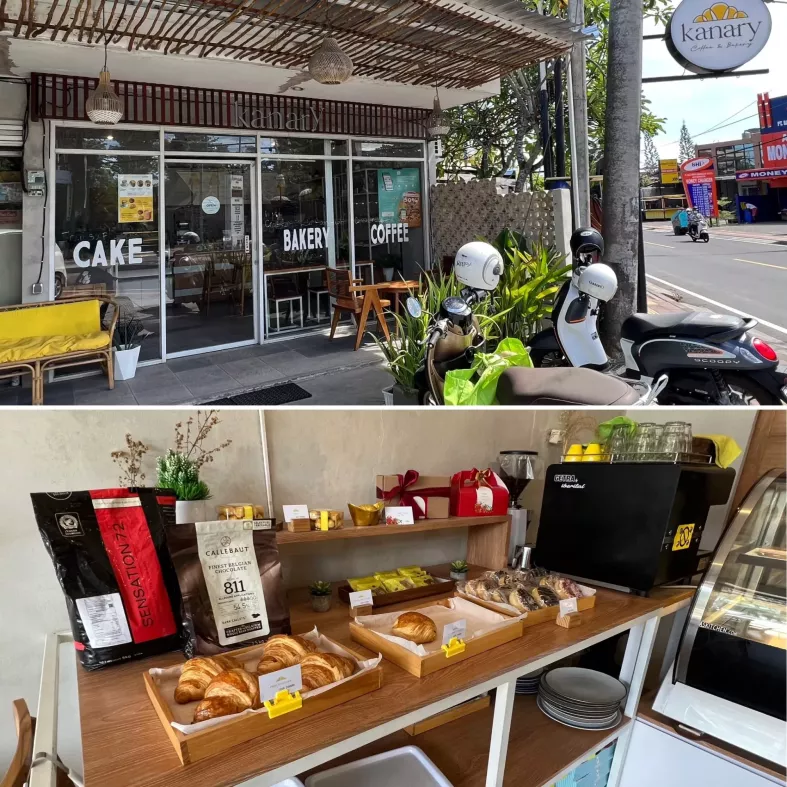 A cool bakery with a couple of tables. Locals like to come here. Desserts can be purchased online via the link below. You can also check out the assortment through photos. There's even a breakfast menu (55k, 65k). And your coffee will cost you 25k.