On Sunday, October 13th, in the village of Kapal, an unusual ritual took place where Balinese people threw rice packets wrapped in banana leaves at each other.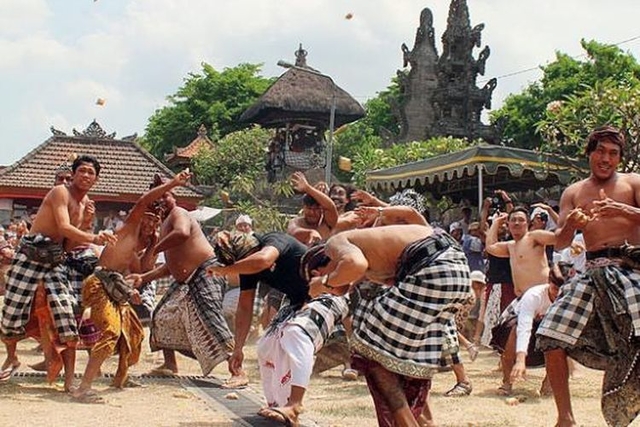 This ritual is called "Tabuh Rah Pengangon" or "Ketupat War" (Perang Ketupat). Ketupat is a traditional food in Indonesia, made from rice cooked in woven palm leaf pouches.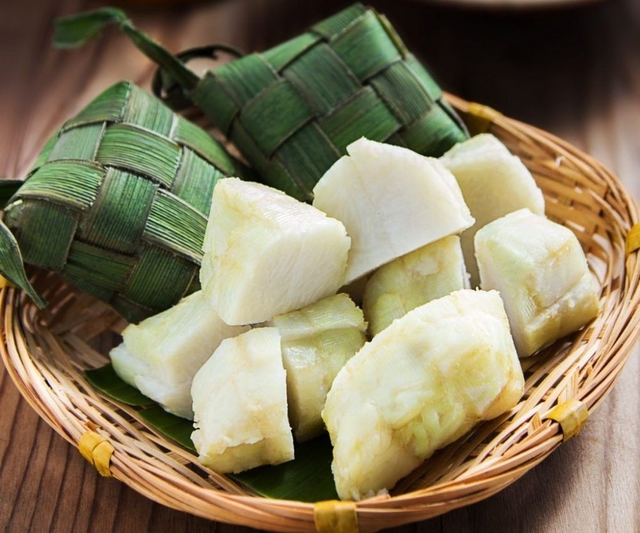 This ritual is held in Kapal every year and is believed to bring prosperity to the local community, particularly aiding in fertility.
Villagers divide into two teams, each holding ketupats in their hands, and upon a signal, they start throwing them at the "opposing" team.
This tradition is said to date back to the year 1339 and the "Ketupat War" is held every October during the full moon.
Legend has it that this ritual originated from a historical event. In ancient times, a minister named Kebo Iwa was sent to Kapal to repair the Pura Purusada temple. Upon arrival, he found that all the villagers were busy with farming. During that time, the peasants were facing a bad season and many hardships. That's when Kebo Iwa decided to offer a tribute to the god Sang Hyang Shiva in the form of these ketupats.