The waterfall is located approximately five hundred meters upstream from its more famous neighbor - Leke-Leke.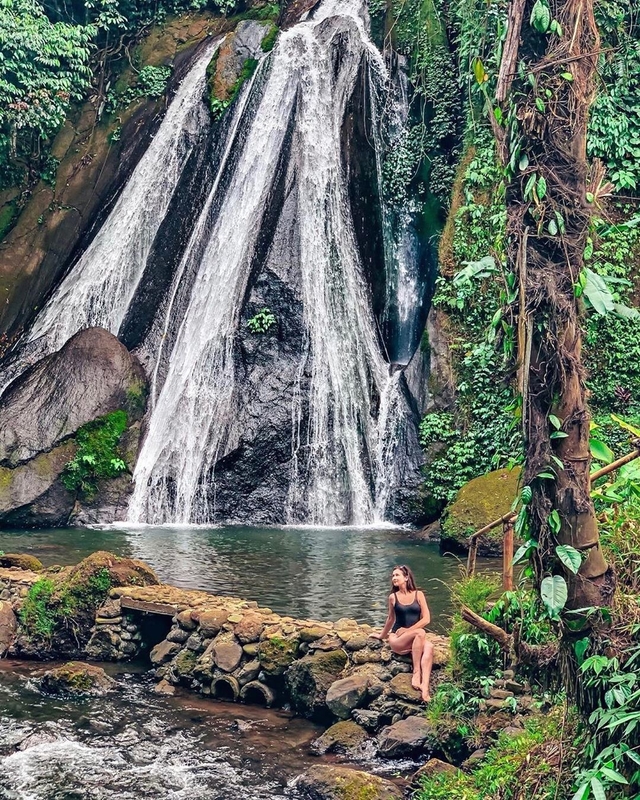 This modest and small waterfall is about ten meters high. Its water collects in a small lagoon where you can cool off on a hot day.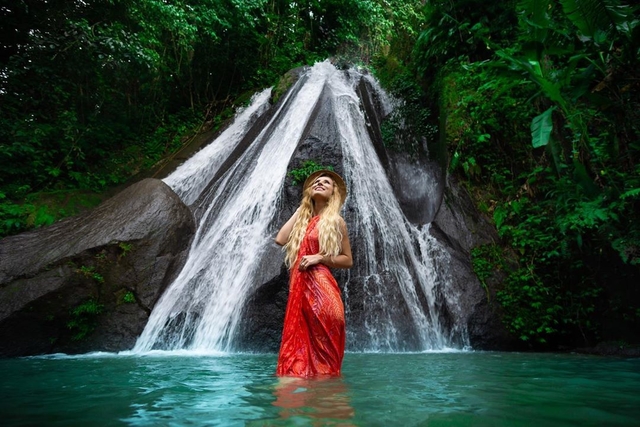 It's very quiet here and you can enjoy the sounds of the forest and unity with nature.
You don't need to go down long and tiring. A small path will lead you to it in a couple of minutes.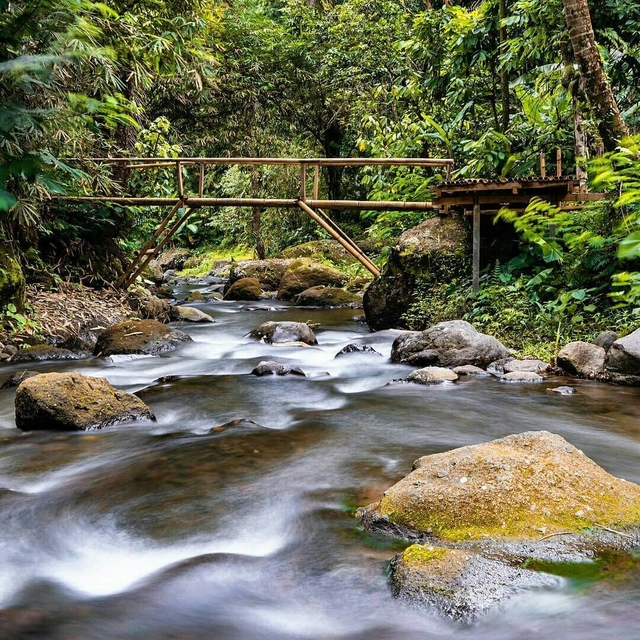 The entrance fee is 20,000 rupees. Parking is free.
Near the waterfall there is a toilet and changing room.
You can combine a visit to Campuhan Antapan with a visit to Leke-Leke waterfall, Jatiluwih rice terraces, to the giant cotton tree in the village of Bayan, to the botanical gardens in Bedugul, and to Lake Bratan.