If you're a fan of volleyball and find yourself on the beautiful island of Bali, you have a unique opportunity to join the largest community of enthusiasts of this wonderful game. "VolleyBali" is a place where you can enjoy the game, meet new people, and have an unforgettable vacation.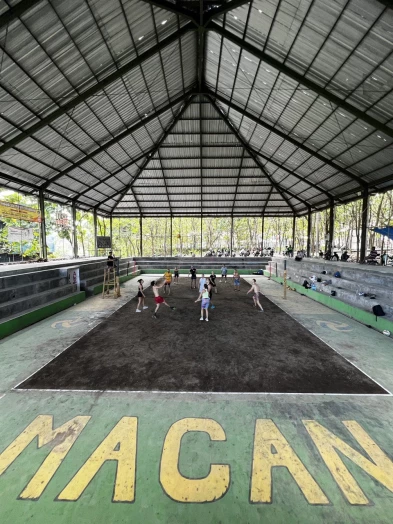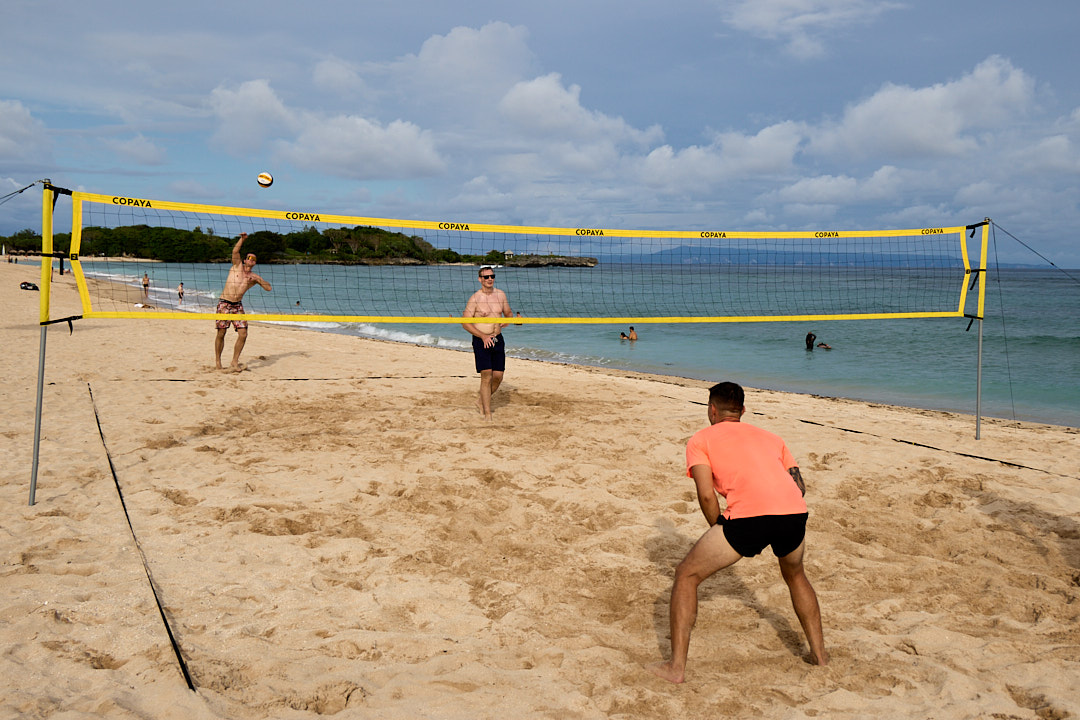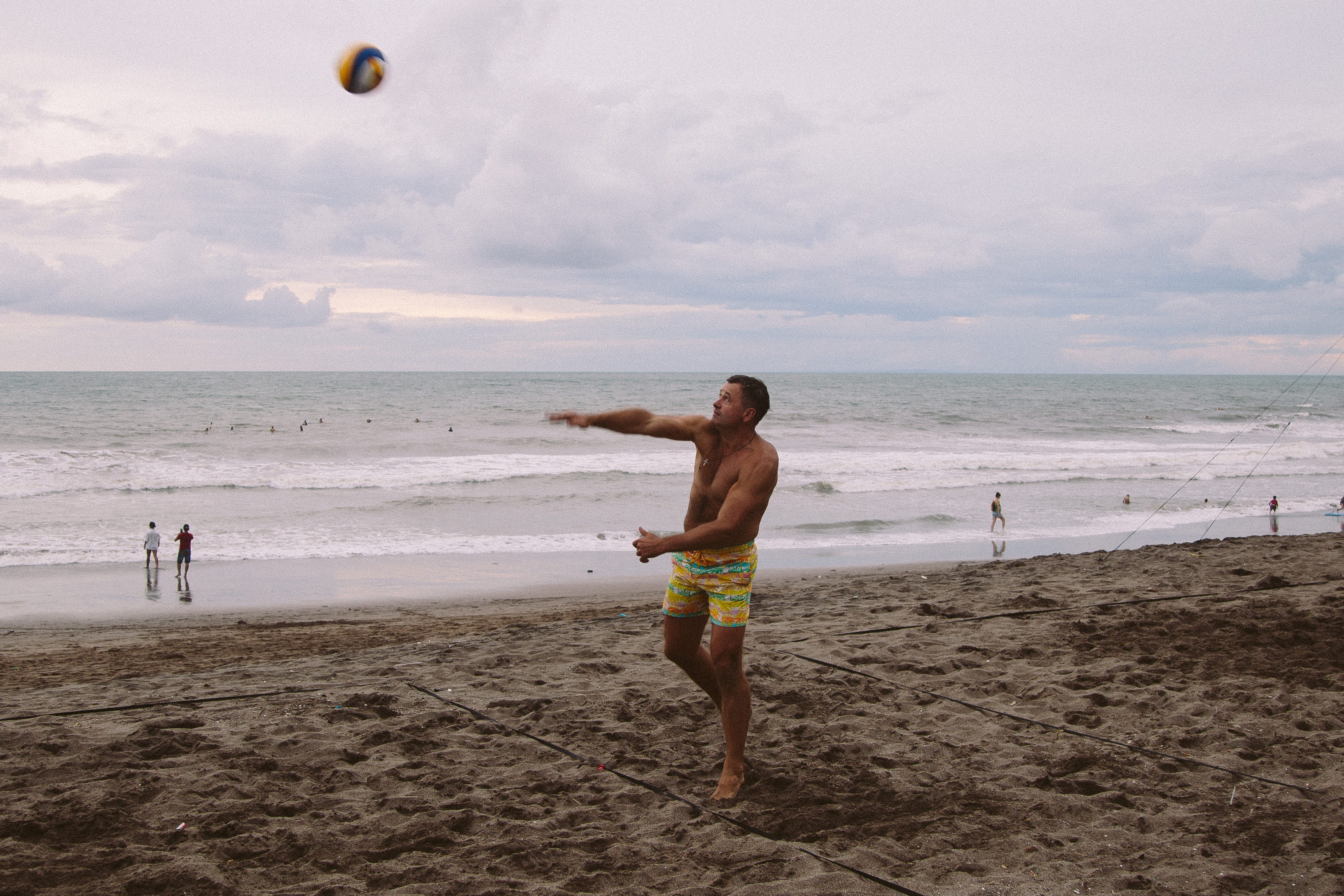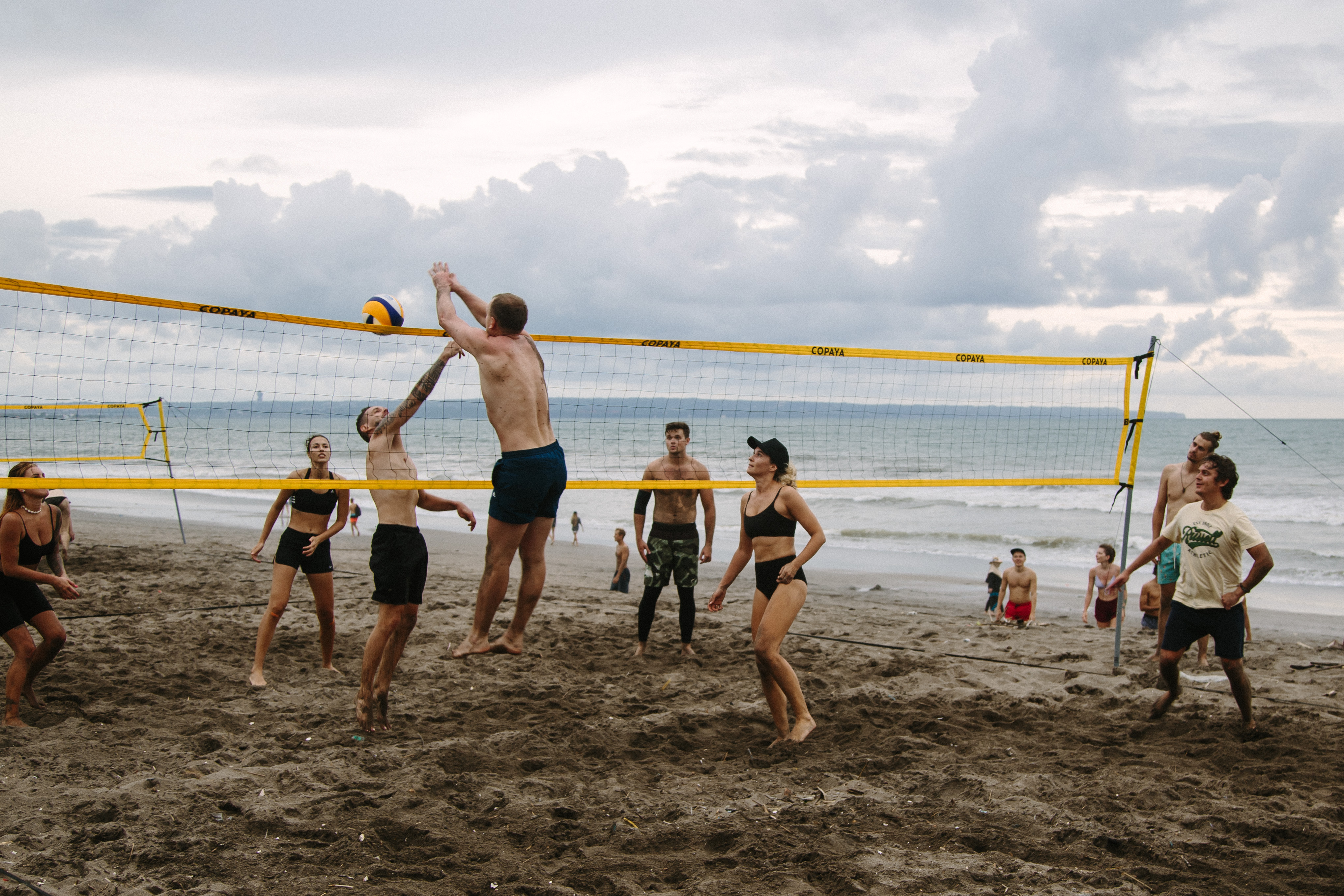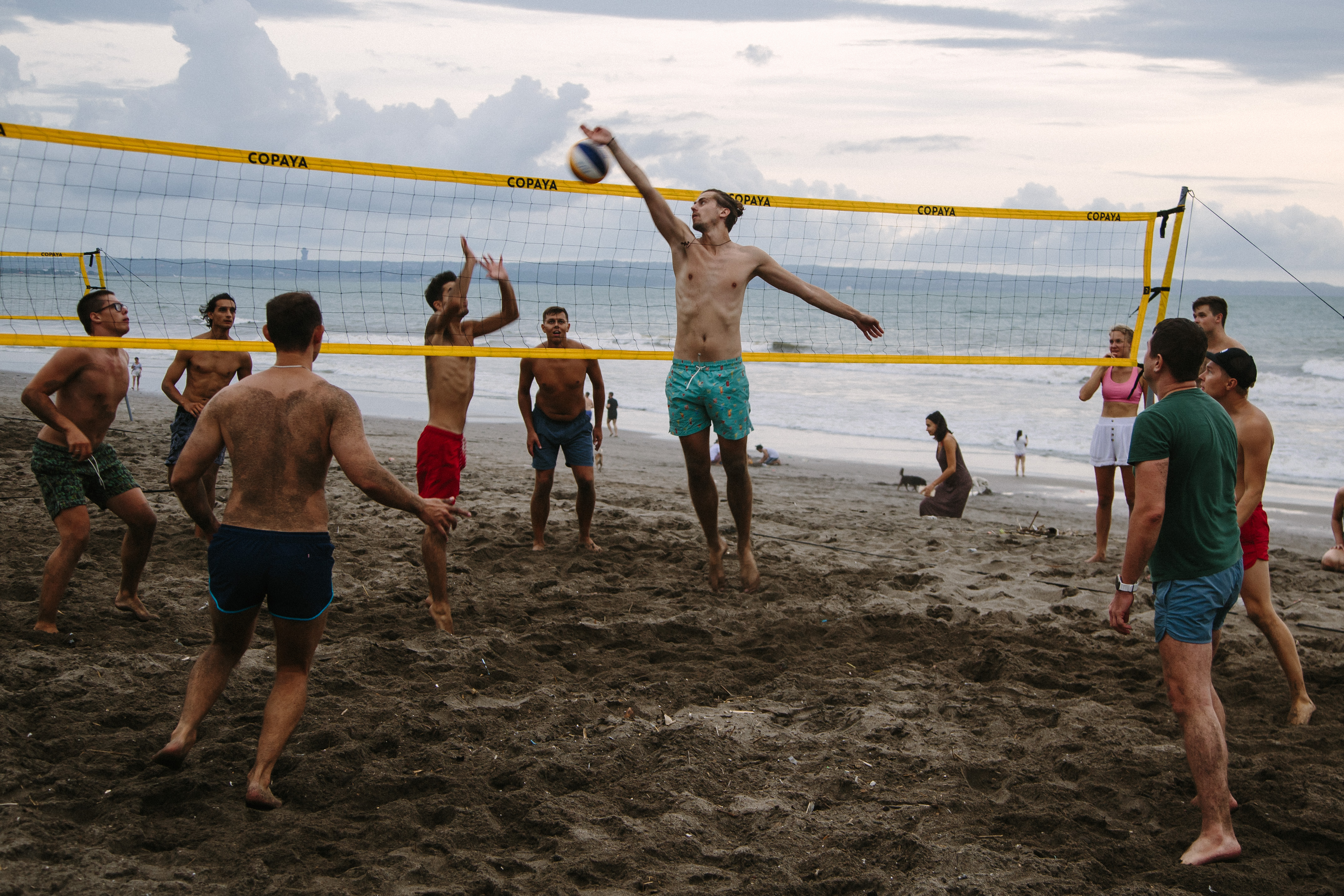 The volleyball players of "VolleyBali" meet every day on the beach to compete in matches at sunset. The excellent news is that games are held regularly, so you can always find time for volleyball competitions. On Monday, Wednesday, Friday, and Saturday, four nets are set up on the beach.
The "VolleyBali" community takes pride in its diversity of player levels. Here, everyone can find their place, as participants are divided into groups based on their skill level. Beginners and enthusiasts play for fun in a 4x4 format, while intermediate and advanced players prefer 2x2 nets. This ensures a competitive atmosphere and allows everyone to develop at their own pace.
It's not just beach games that make "VolleyBali" special. Every Tuesday and Thursday, community members gather in a covered indoor court, where they play on a hard surface. Here, the format changes to 6x6, and sneakers become a mandatory accessory. This is a great opportunity to challenge yourself in an indoor setting and acquire new skills.
But what makes "VolleyBali" even more attractive? During breaks between games, you can take advantage of the pool at the VUI BEACH CLUB and experience the true pleasure of life in Bali. Relaxing and unwinding after an intense game is one of the strong advantages of this community.
If you don't have your own volleyball gear, don't worry. "VolleyBali" has all the necessary equipment, including nets and professional balls. You just need to come and enjoy the game, focusing only on your skills and enjoyment.
It's important to note that "VolleyBali" welcomes players of all levels. If you're unsure about your skills, the community holds training sessions where you can refresh your knowledge or learn the basics of the game from scratch. Here, everyone will find support and the opportunity to develop in the company of like-minded individuals.