To make it easier for you to understand, we offer detailed instructions since the website and app are only available in the Indonesian language. While you can use website translation tools in your browser, it may not be very convenient.
To install and register on Tokopedia, follow these steps
For your convenience, it's better to download the Tokopedia app on your phone.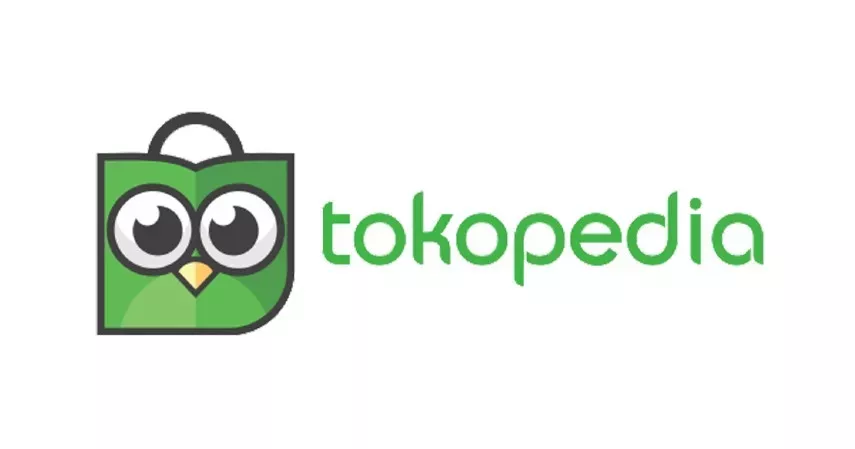 First, you need to register, and for that, you'll need a local phone number that starts with the country code +62-08.... You'll also need this number in the future for communication with couriers.
In the opened store app, click on the three horizontal bars in the upper right corner to access the main menu, then select "Daftar" (registration). Enter your Indonesian phone number, starting with the number 8 or 08, then click "Daftar" (register). Choose a verification method, such as SMS, enter the code that you receive, and the system will load. Next, you'll be asked to enter your name (a single word is sufficient), create a PIN code, and the system will verify again. Now you are registered on the most popular Indonesian platform where you can purchase almost anything!
How to find and choose a product
Let's start shopping. In the search bar, type the product in Indonesian (there are also English equivalents). For example, if you need a Philips blender, simply type "blender Philips." When choosing a seller, be sure to check their rating, indicated by stars, the number next to "terjual" (number of items sold), and the overall presentation. Occasionally, problematic sellers exist, although this is very rare. However, anything can happen on online platforms.
In the filter at the top, DO NOT select the Bali region; otherwise, prices may increase, and the selection of products will significantly decrease. Near the store emblem, you'll see the selling city; choose central cities in Java: Jakarta, Bandung, Surabaya, or if available, Balinese regions like Badung or Denpasar, as this will result in faster and cheaper delivery.
Prices for the same item can vary, sometimes significantly. Select the item, open it, and at the very bottom on the left side, you'll find the "chat" button. You can message the seller, and they may respond in English, but they rarely provide advice on product features. Next to the chat, there are "Beli Langsung" (buy now) and "+Keranjang" (add to cart) buttons; choose what you need. They may also offer you to select the item's color: Warna. If you see red text, it means the item is out of stock; choose another seller.
When making a purchase, you'll need to enter three main details: address, delivery method, and payment method. When you initially enter your data, a green button "Tambah Alamat" (add address) will appear. Click on it. You can specify your home address or any post office, preferably the one closest to you, where they will deliver your package. Then proceed with "Detail Alamat" (Address Details) and "Pilih Lokasi, Lanjut Isi Alamat" (Choose Location, Continue Address Details). These steps are for detailing your address, describing the building, and marking a point on the map. The entered address will be saved, and you can modify it or add another in the main menu by clicking on your profile (Daftar Alamat — Ubah Alamat).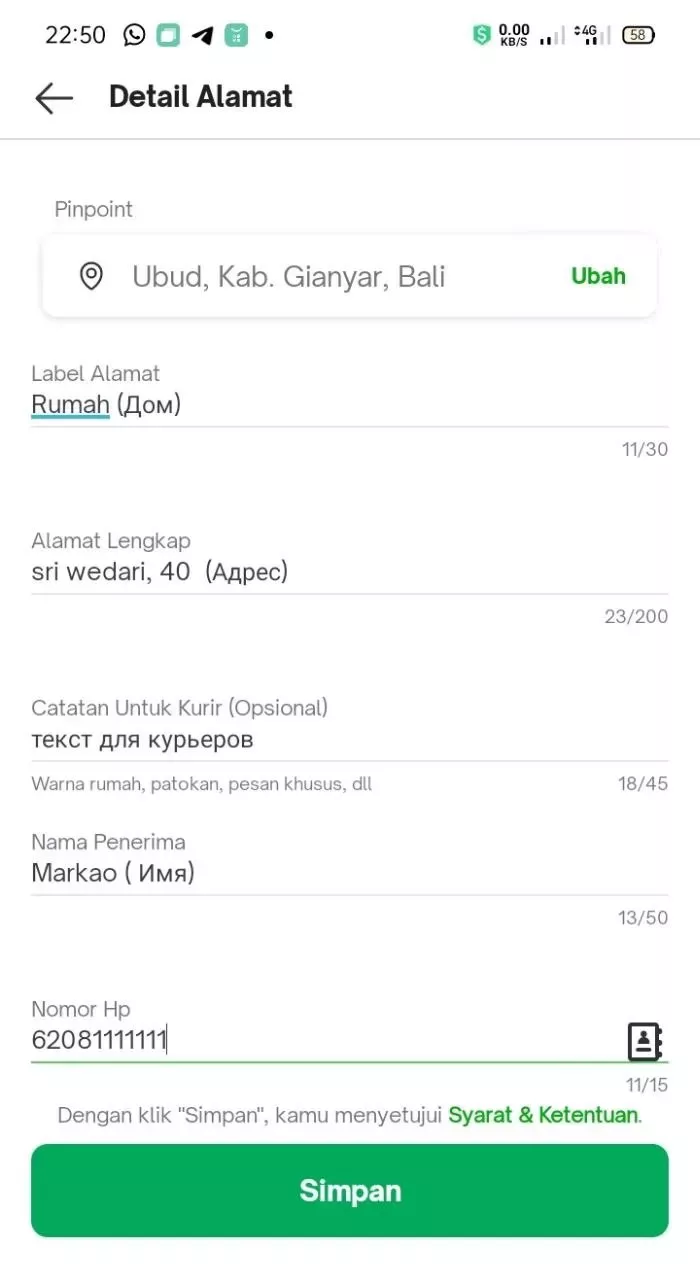 If you clicked "Beli Langsung" (buy now), these options will be in the "Pengiriman dan pembayaran" (delivery and payment) section, below the address. Choose a delivery method (Pengiriman) that suits you in terms of price and time.
Sometimes, stores offer free shipping (Bebas ongkir) depending on the accumulated bonuses you have. To have an item delivered to you for free, it should cost a minimum of 50,000 Indonesian Rupiahs and not be too heavy. The higher your buyer status, the more free deliveries you can expect. You can only get free shipping when placing an order through the app, not on the website. And it's available only once per purchase (if you have two items from different stores in your cart, free shipping will be applied to only one of them). If you're hoping to get multiple free deliveries, order and pay for items from different stores one by one.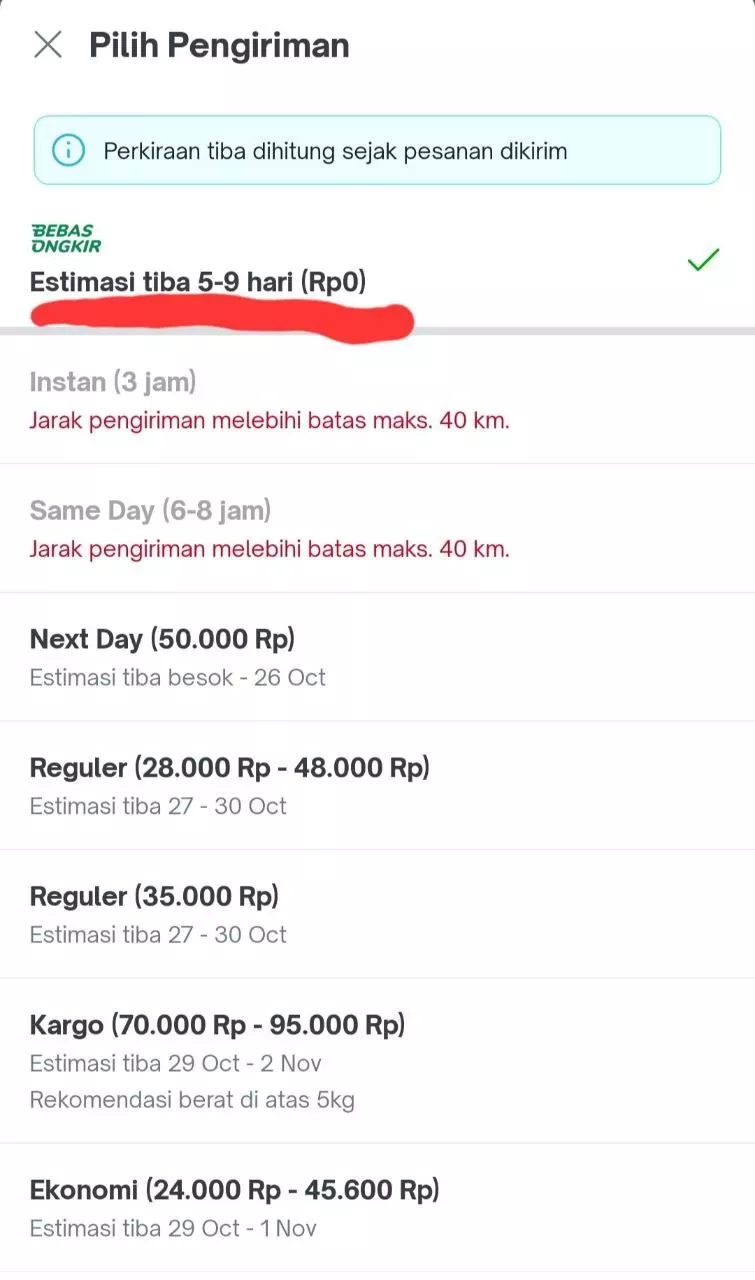 You can also choose to purchase insurance against damage during delivery by ticking the small boxes next to "Rusak atau kecurian" and "Wajib Asuransi." Keep in mind that this will slightly increase the item's cost, and you can opt out of it if you prefer.
How to pay for the goods
Now, let's talk about how to pay for your purchase. In the "Pilih Metode Pembayaran" (Choose Payment Method) table, you will need to select your preferred payment method. If you don't have a local bank card, you can try to find items with a cash-on-delivery (COD) option, although this option is relatively rare. Alternatively, you can pay in cash at Indomaret or Alfamart stores.
Once everything is filled out, click the green "Bayar" (Pay) button. In the table that appears, take a screenshot or copy the order number "Kode Pembayaran." You will need to go to the designated store, show this screenshot to the cashier, and make the payment.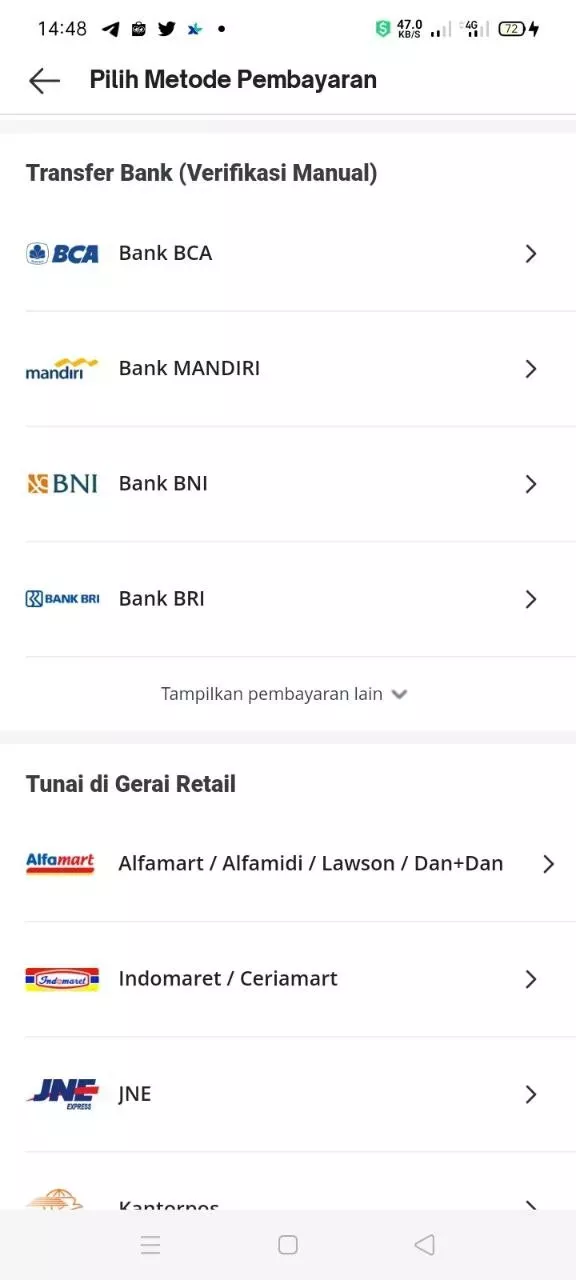 If you have a local bank account and wish to pay for your purchase using a bank card, you can select "Kartu Kredit" (Credit Card) as your payment method. Then, you'll need to enter your card details and confirm the payment amount. You will receive an SMS with a verification code. Alternatively, you can also pay for your purchase through a virtual account. In the "Pilih Metode Pembayaran" (Choose Payment Method) section, choose the name of your financial institution, such as Permata Bank, as your payment method.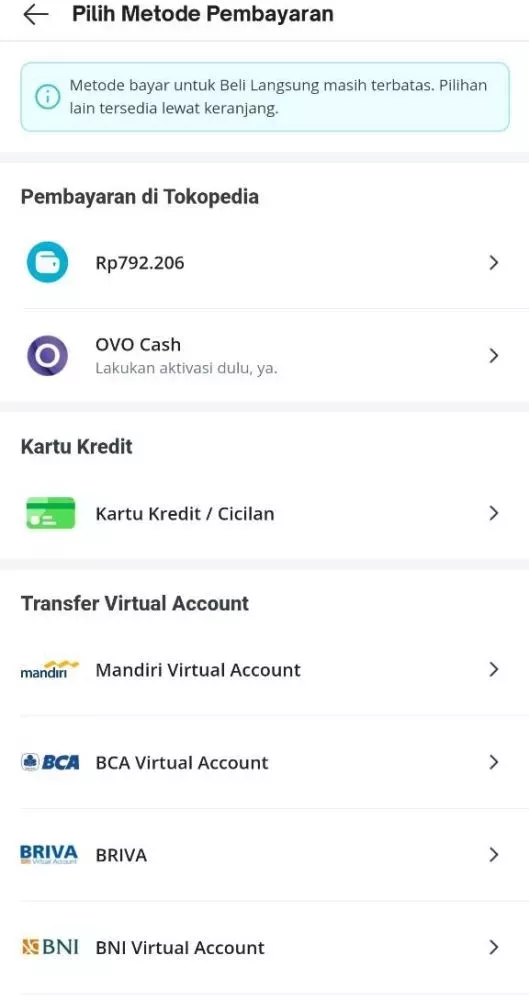 Here's the translation of the provided text:
"Below will be the text: 'This account number will automatically replace the unpaid invoice. You will receive the payment code after clicking 'Pay.' The total bill includes the transaction fee. Make sure you pay according to the selected bank for a smooth transaction.'
Click 'Bayar' (pay), in the opened table, copy the long number of the virtual account (Nomor Virtual Account). Then, open your mobile banking application. Go to the 'm-Transfer' section - Permata Virtual Account - Input No. Virtual Account - paste the copied number - save (check Simpan Daftar Transfer) - Ok. After that, the required bill with the amount and the store's name is automatically found, and you can make the payment. The transaction will be immediately reflected in Tokopedia. A similar payment form is available at BCA Bank and others.
If you enter from the shopping cart (Keranjang), under the desired item, click 'Beli' (buy), then 'Pilih Pengiriman' (choose delivery) - payment at the bottom 'Pilih Pembayaran' (choose payment) - metode pembayaran - lihat semua (see all), also choose the store where you will go, and then click 'Bayar' (buy)
You can track the order status in the main menu (three horizontal lines in the upper right corner) in the 'Aktivitas saya' section. First, it will be processed, then for delivery, you can understand this by the corresponding icons. On the day of delivery, the courier may contact you if it's difficult to find your address.
Also, in the main menu, there is a balance - this is your account and a multifunctional option. If a paid purchase fails, the money will go there. You can link the balance to the GoJek app or your bank account. You can top up your Mandiri bank card from it to pay tolls (toll roads) by attaching the card to your phone with the Tokopedia app installed (NFC must be enabled on the device). You can also link the balance to local e-wallets that you can top up through ATMs, and there are other functions that are constantly updated and expanded.
That's it, the process is straightforward, and without choosing a product and going to a physical store, it takes no more than five minutes. On this platform, you will find everything that is missing in local stores. We wish you successful shopping! P.S. If you see the icon of a hand with a heart, don't hesitate to donate a couple of rupees - it's for charity (currently collecting for earthquake victims). Do good while living in Bali!
Text author: Markao