🛵 For those who miss mountain landscapes, we recommend heading north on the island to the stunning green area of Bedugul. You can go for one day or two, without rushing. Bring warm clothes and a raincoat. It can get cool in the mountains in the evening, and often damp too. Charge your phone, fill up the tank, and let's go!🔥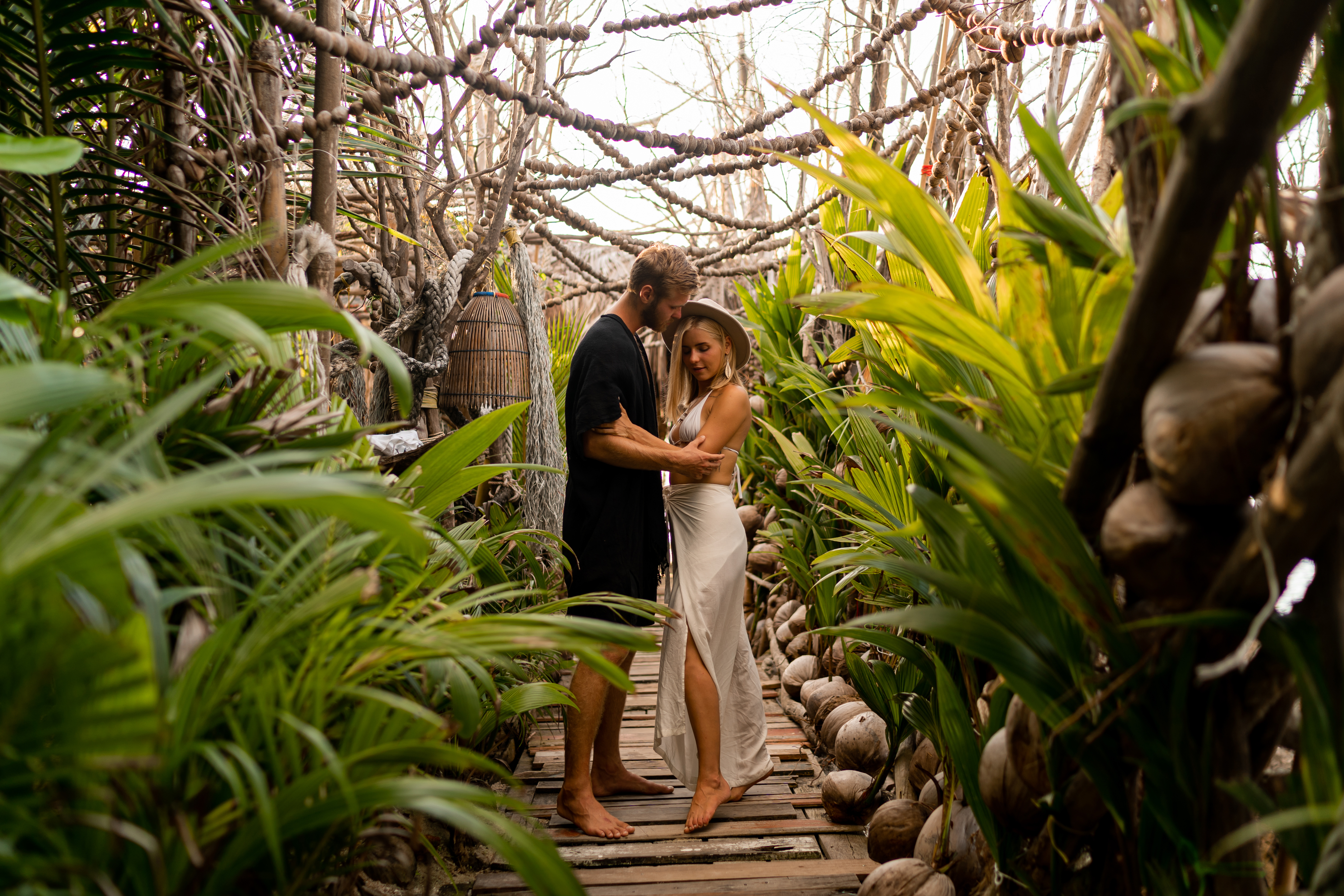 📍Abandoned Hotel
Hotel Pondok Indah Bedugul
- set the destination in your navigator. No matter where you start from, the drive to the hotel is mostly straight. The road is simple, and a slight ascent into the mountains begins closer to Bedugul. The hotel is hard to miss! It is located right by the road on a hill and has a rather gloomy appearance. The hotel was never opened; its construction was halted in 2002, almost at the final stage. The story of what happened is surrounded by legends. Locals generally avoid this place, fearing evil spirits. But we have nothing to fear, so let's go!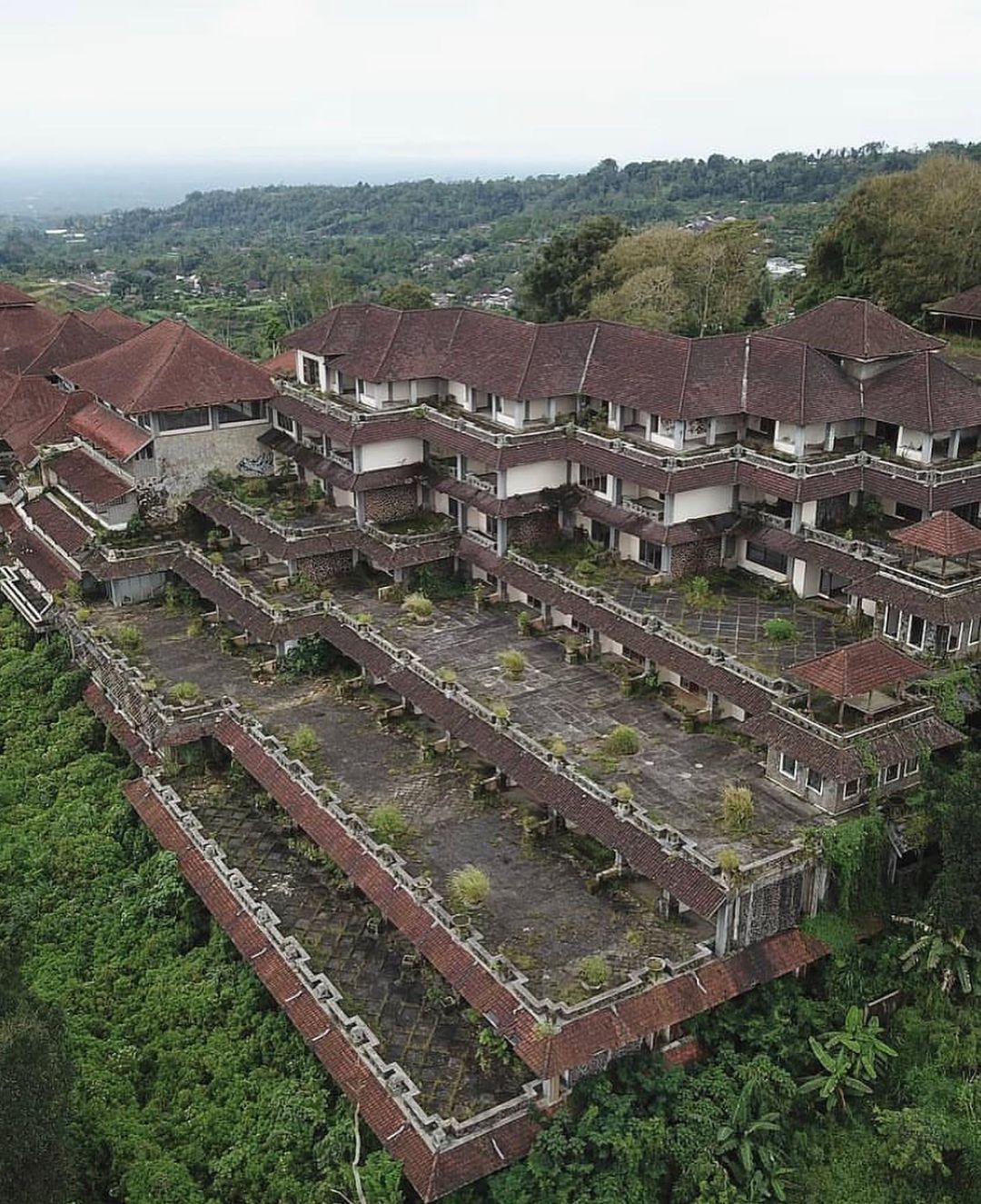 The guard at the entrance charges 50k rupiahs per person, and it is worth it. You can wander around the huge territory for hours, marveling at how nature slowly takes over. It is especially atmospheric here in bad weather, when the hotel is shrouded in mist👻
📍
Ulun Danu Beratan
- the next destination on the route. It is a famous temple on the lake from postcards. The entrance fee is 60k per person, the territory is small but beautiful and very well-maintained. By the way, strawberries grow in this area. Try them! Don't forget to haggle 🍓Feeling hungry? We suggest having lunch at the beautiful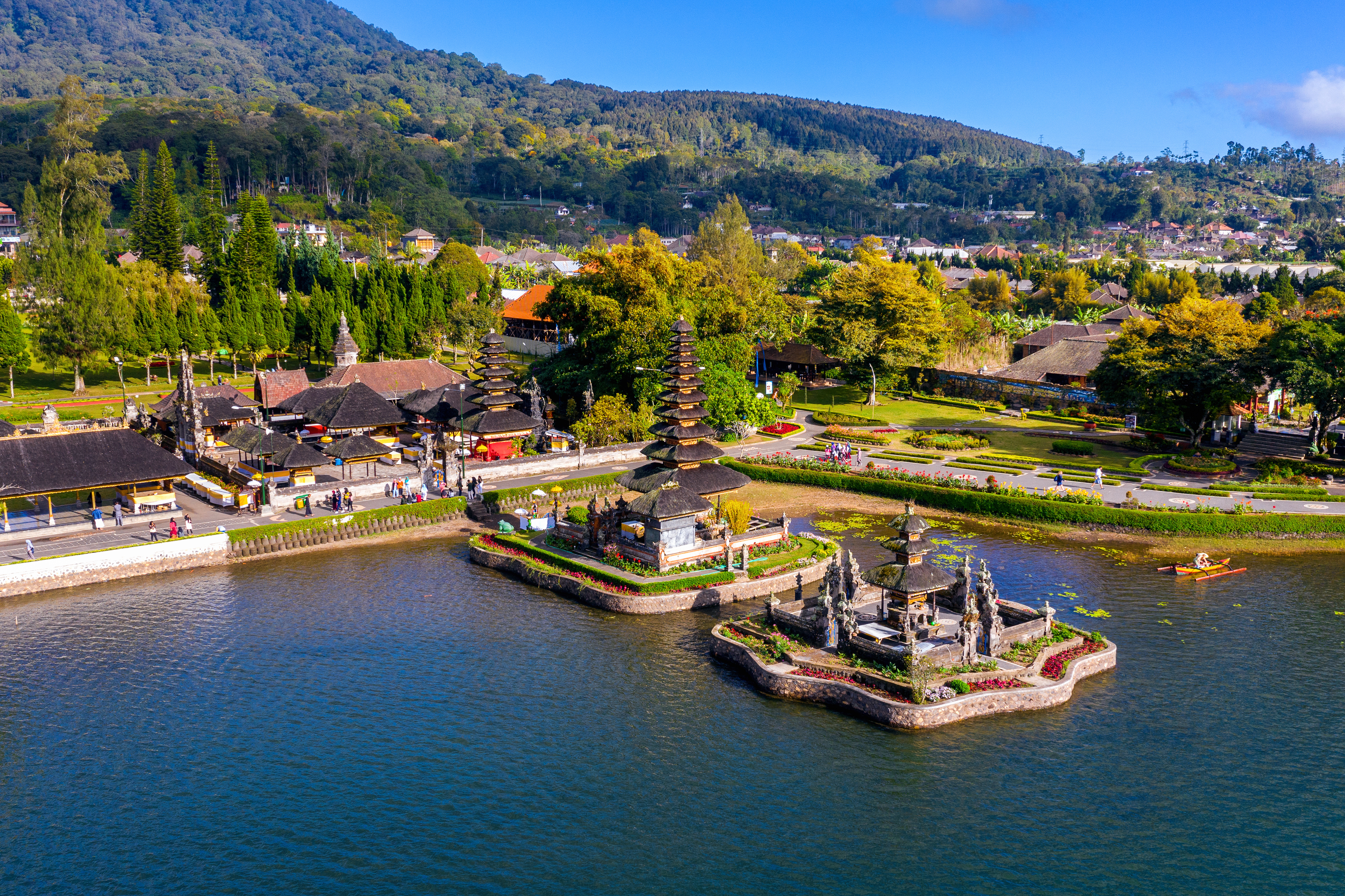 📍
Rumah Gemuk Bali
. It is a greenhouse filled with plants and herbs. Here you can stroll, take photos, and enjoy the views of Lake Bratan. The place is very Instagrammable.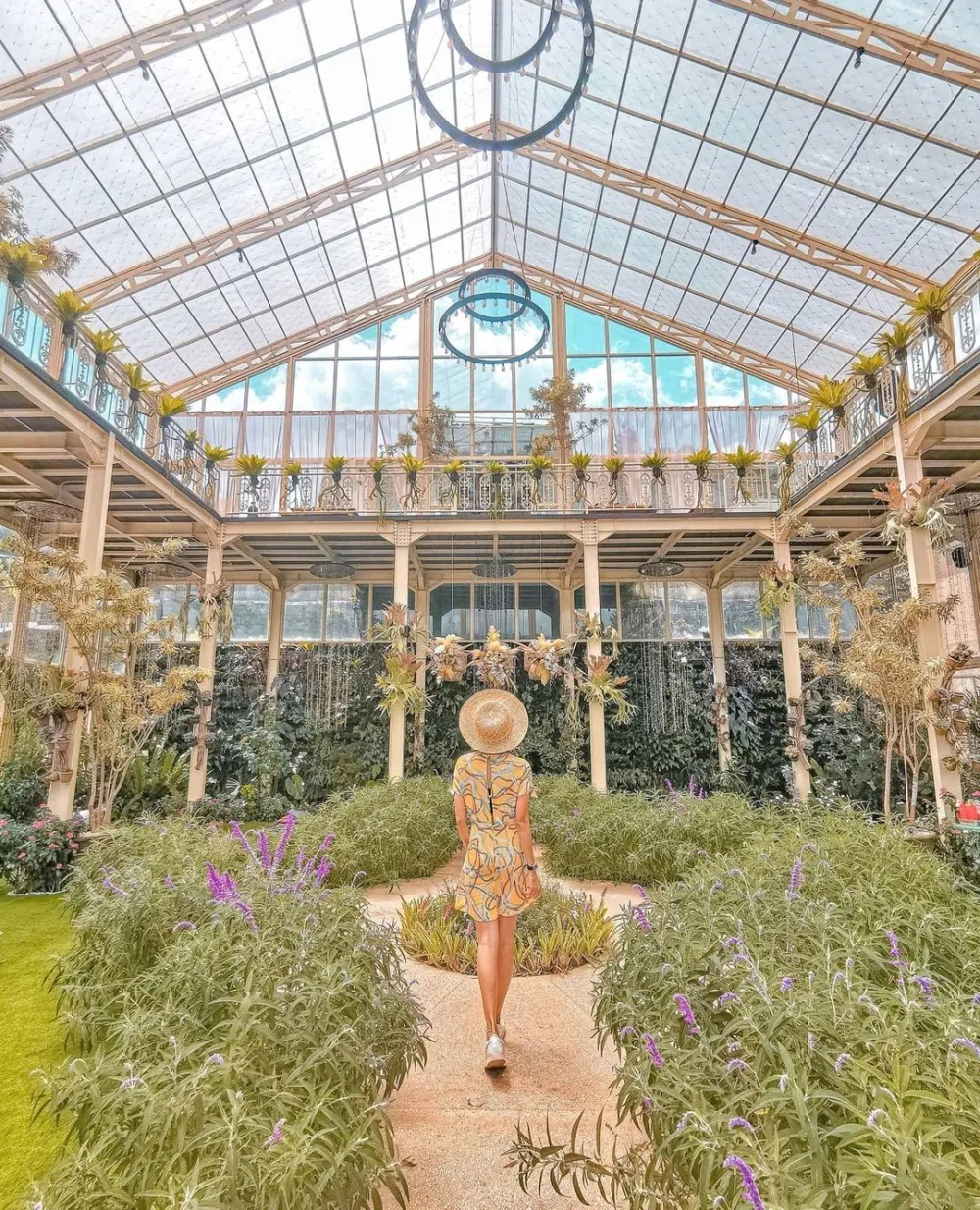 📍
Handara Gate
- the famous split gates against the backdrop of the mountains are located nearby. To take a photo, you will most likely have to wait in line and pay 100k just for the photo🙃 The gates lead to the territory of a golf resort, where you can stay overnight, enjoy the peaceful atmosphere of Bedugul, breathe in the cool mountain air, and continue your journey tomorrow. The cost is approximately $50 per night. Bonus! You will be able to take a photo in the gates for free 😉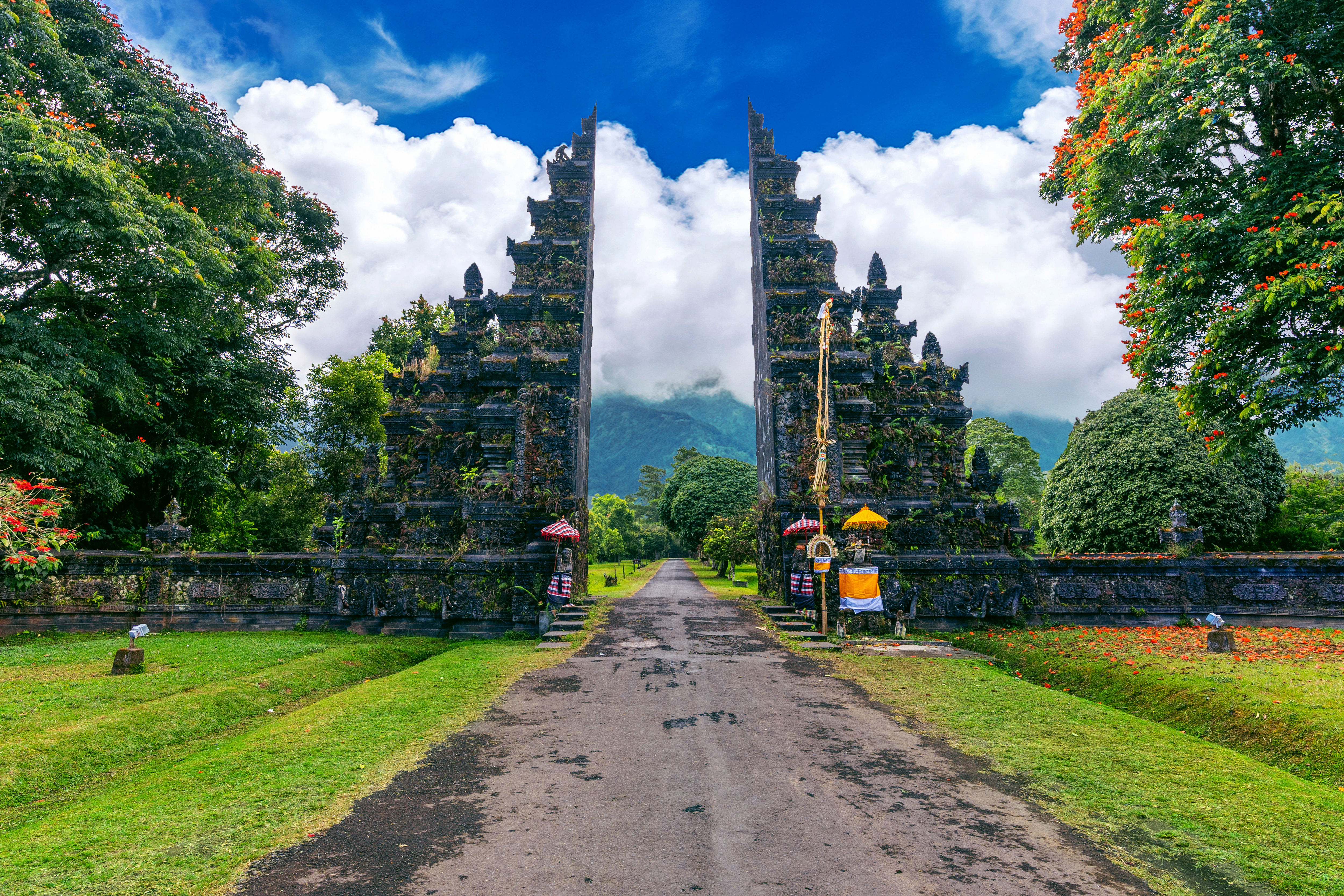 Contact information 👇