The benefits of the G20 summit being held on Bali this year seem to be reaching every resident of the island. In preparation for the arrival of the guests, the Indonesian authorities have not only repaired roads but also placed significant emphasis on environmental concerns. Participants in the meetings and police convoys during the forum will use electric transportation. Furthermore, since November 15, 2022, the disposal of waste at the largest landfill in Denpasar, TPA Suwung, has been temporarily halted. While this is being done only during the stay of world leaders in Nusa Dua, the trend is promising.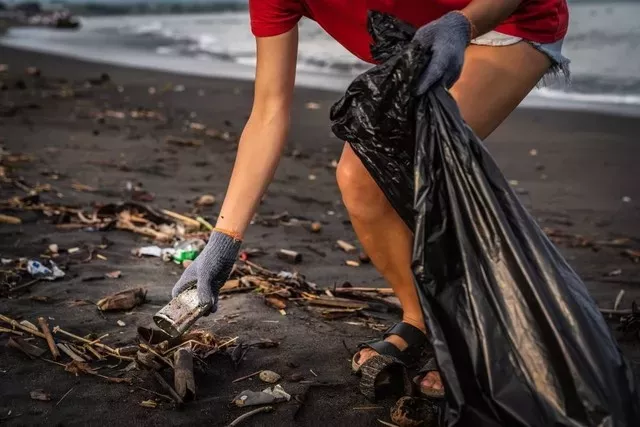 Originally, it was planned that this landfill would not survive until the summit. After all, it covers an area of 32 hectares, reaches a height of 20 meters, and has long been operating at its capacity limit. It was supposed to be replaced by three new integrated waste processing facilities (TPST) before the G20 summit. However, they did not manage to launch them in time for the G20. Now, they are planning to permanently close the overcrowded landfill in January 2023.
Simultaneously, efforts continue towards a complete ban on plastic on the island. It might seem like this was decided for the summit, but it's not the case. In December 2018, the Governor of Bali, Wayan Koster, announced a ban on single-use plastics. The bill was passed, and for a while, Styrofoam, plastic bags, and plastic straws were genuinely banned throughout the island. However, the pandemic brought masks and gloves, and waste management took a back seat. Now that Bali has recovered, the ban is coming into effect again. In network stores, you can already find biodegradable bags, and many cafes serve drinks with reusable straws, such as bamboo ones. One favorite packaging option among local eco-activists is banana leaf wraps.
In addition to government programs, there are private eco-projects. Indonesian businesses in recent years have realized that waste recycling can be profitable. So, even in Bali, there are companies that are willing to take plastic, glass, paper, and other waste. Sometimes they are even willing to pay for it. Moreover, the island regularly hosts clean-up events in which tourists and expatriates participate, expressing their gratitude to the island by making it a little cleaner.
So, what can we do to help the island tackle the trash problem?
If you live in a villa, you will need to organize waste collection. In most cases, you can do this through the property owner or by directly arranging with a waste collection driver. However, there's an option for environmentally conscious consumers. You can contact Eco-Bali. For 600,000 rupiahs for six months, they will provide you with special containers for organic and non-organic waste, regularly empty them, collect the waste, and send it for recycling. You will still need to do the sorting, though.Additionally, you can drop off recyclables for free through their partners, such as Bali Buda.
Another place that accepts plastic is the Prevented Ocean Plastic Collection Centre located in Renon. You can check their Instagram for information on events like beach cleanups.
An interesting option for combating ocean pollution is the Mulung Parahita app. You sort your waste, and they come to your chosen location at a scheduled time to pick up recyclables. They even pay for your waste, making it perfect for those who want to earn some extra money while fighting plastic pollution.
You can join waste cleanup efforts, such as volunteering with Trash Hero. Information about planned clean-up events is often shared in their Facebook group. You can also subscribe to the Pure Bali Telegram channel.
The main eco-project on the island that initiated the fight against plastic is Bye Bye Plastic Bags. They focus on education, teaching children and adults about ocean pollution and offering solutions. For example, they've trained women to sew eco-bags from recycled materials, hold the largest annual cleanup on Bali, and accept donations. If you prefer not to go anywhere, you can support the volunteers financially through their website.