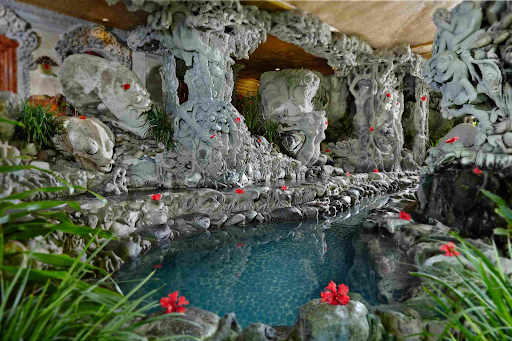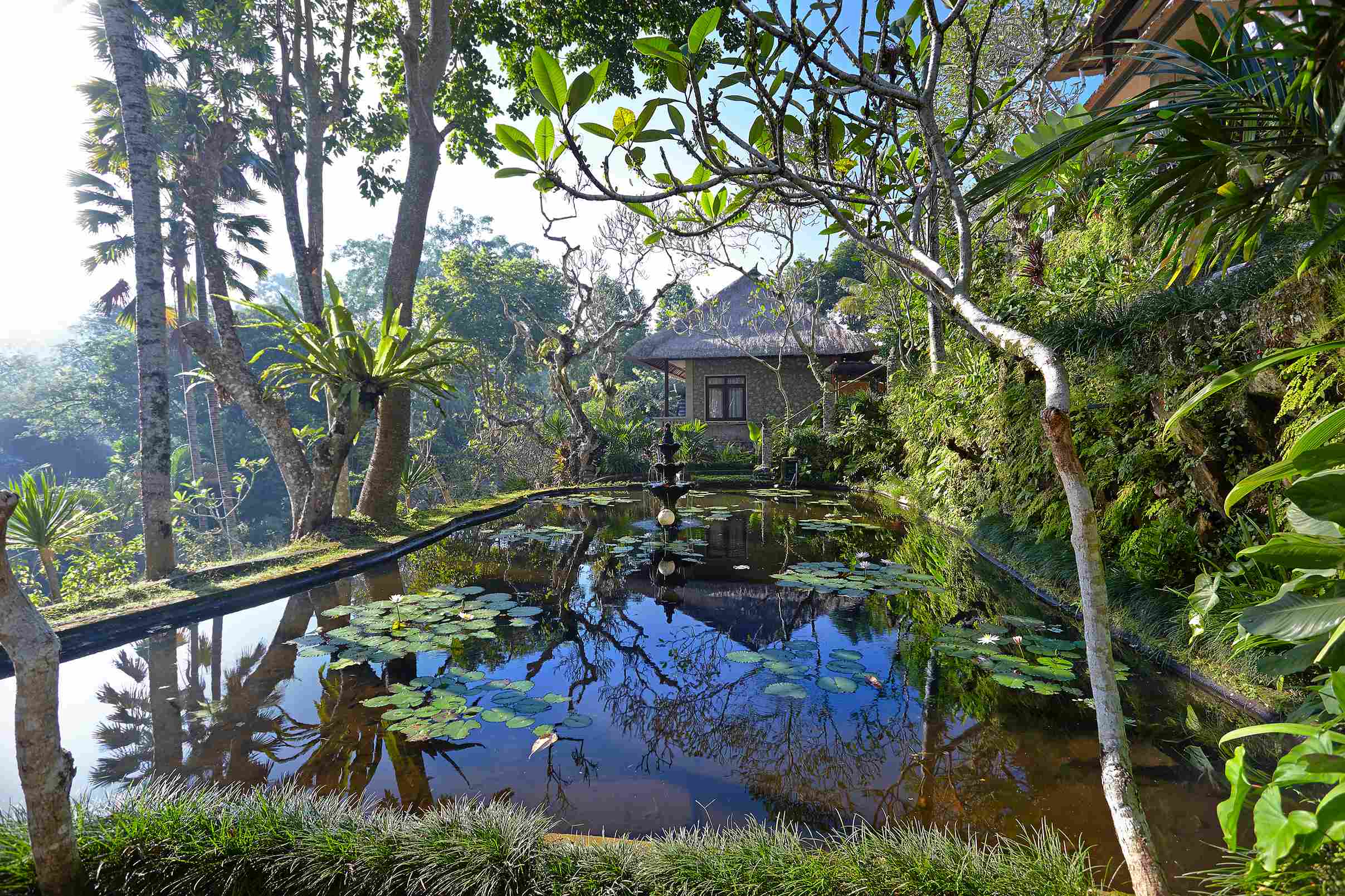 The resort spa-hotel is located in Ubud in a very picturesque location. Its windows offer views of the Gunung Lebah Temple and the Oos and Tjampuhan rivers. Guests can enjoy two outdoor pools and five restaurants. There's also a dry sauna and a Turkish bath, a hot and cold water jacuzzi, and a massage with a view of the river. The spa entrance fee is 130,000 Rupiahs (100,000 Rupiahs for hotel guests) - it includes a towel and a locker key. Massage services are paid separately. The pools are adorned with stone sculptures in Balinese style, creating a cave-like atmosphere. If you choose to stay at this hotel, it will cost you 3,000,000 Rupiahs for a 4-night stay.
Google Maps Tjampuhan Spa · Jl. Raya Campuan No.18, Sayan, Kecamatan Ubud, Kabupaten Gianyar, Bali 80571, Indonesia
The phone number is: 0361975368.